The Cosmos blockchain was created to enable distributed ledgers to interact without the need for a centralized server. The ATOM white paper was released in 2016. The network was quickly dubbed the "Internet of blockchains" by its creators, who aimed to build an interoperable platform of open-source blockchains that could simplify transactions between them. 
Cosmos is currently trading at $24.04, with a trading volume of $419,633,902 in the last 24 hours. It has gained 3.75% in the last 24 hours. The current market ranking is #22, with a live market cap of $6,885,245,834. There are 286,370,297 ATOM coins in circulation, with an unknown maximum supply. 
Let's look at this project to see if it's worth your time.
What is the Cosmos price? ATOM explained
Cosmos bills itself as a project addressing some of the "hardest issues" in the blockchain industry. Its goal is to create an ecosystem of linked blockchains to provide a solution to "expensive, slow, unscalable, and environmentally damaging" proof-of-work algorithms like Bitcoin's.
One of the project's primary goals is to develop a modular framework that demystifies decentralized apps while making blockchain technology easier and less challenging for developers. Finally, an inter-blockchain communication protocol allows communication between blockchain networks, which reduces industry fragmentation.
Cosmos has a long history, as Tendermint, a key contributor to the network was launched in 2014. Cosmos debuted in 2016 with a white paper and a token sale the preceding year. ATOM tokens are obtained through a hybrid proof-of-stake method and help to secure the Cosmos Hub, the project's flagship blockchain. This crypto has an impact on the network's governance as well.

endermint, the door to the Cosmos ecosystem, was co-founded by Jae Kwon, Zarko Milosevic, and Ethan Buchman. Tendermint's CEO, Peng Zhong, has taken over, and the entire board of directors has been reformed. Even though he is still listed as the lead architect, Kwon stepped down as CEO in 2020. He claims that he is still working on the project but is focusing on other things at the moment.
Cosmos price coin: is it a good investment?
Since its inception, the value of ATOM has increased by approximately 600%. In September 2021, ATOM reached a record high of $38.78. It becomes increasingly valuable as the network grows, with more zones relying on its security and transparency as a multiasset distributed ledger. Besides voting on network enhancements, it is convenient for Cosmos users to hold and stake ATOM.
The currency might hit $37 this year, making it a solid investment opportunity based on ATOM price predictions and historical data. It is more than just a link between blockchains, and its features make it a viable market choice. It has a lot of promise, and with the right collaborations and improvements, the number of users and adoption might skyrocket. If the market focuses solely on investing in Cosmos, the price could skyrocket. It can reach a maximum value of $37 by 2022.
What will the ATOM coin be worth in 2022?
According to ATOM's projection, the crypto market expects ATOM to reach a price level of $40 by the end of 2022, which is ambitious but achievable in the short term. Cosmos (ATOM) prices have reached a level similar to their prior all-time high by 2022.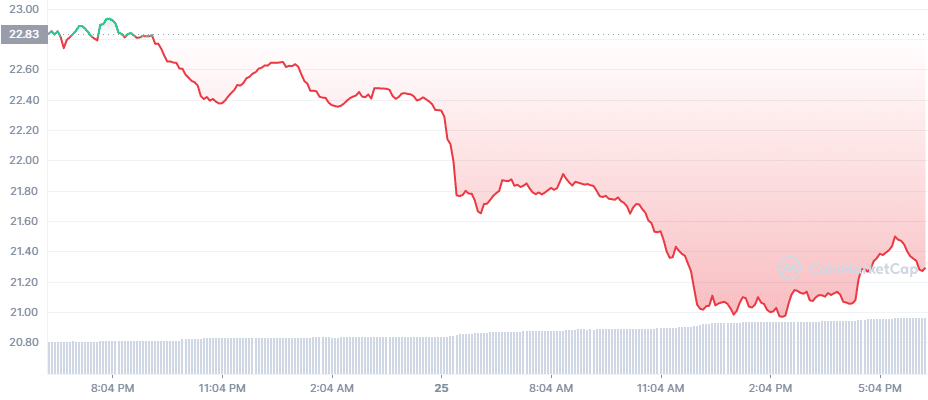 We may anticipate an average price of $46 by 2023. If everything goes according to plan, we estimate that the maximum price of Cosmos will be $55 in 2023.
Cosmos Price (ATOM) coin prediction for 2022
According to many analysts, the price of Cosmos is expected to rise, reaching $40 by the end of 2022. You never know, even if the price appears to be high. Atom, like other cryptocurrencies, is highly volatile, and its value can change dramatically at any time. According to ATOM's prediction, the cryptocurrency market anticipates that ATOM will achieve a price level of $40 by the end of 2022, which is highly ambitious but probably doable in the short run.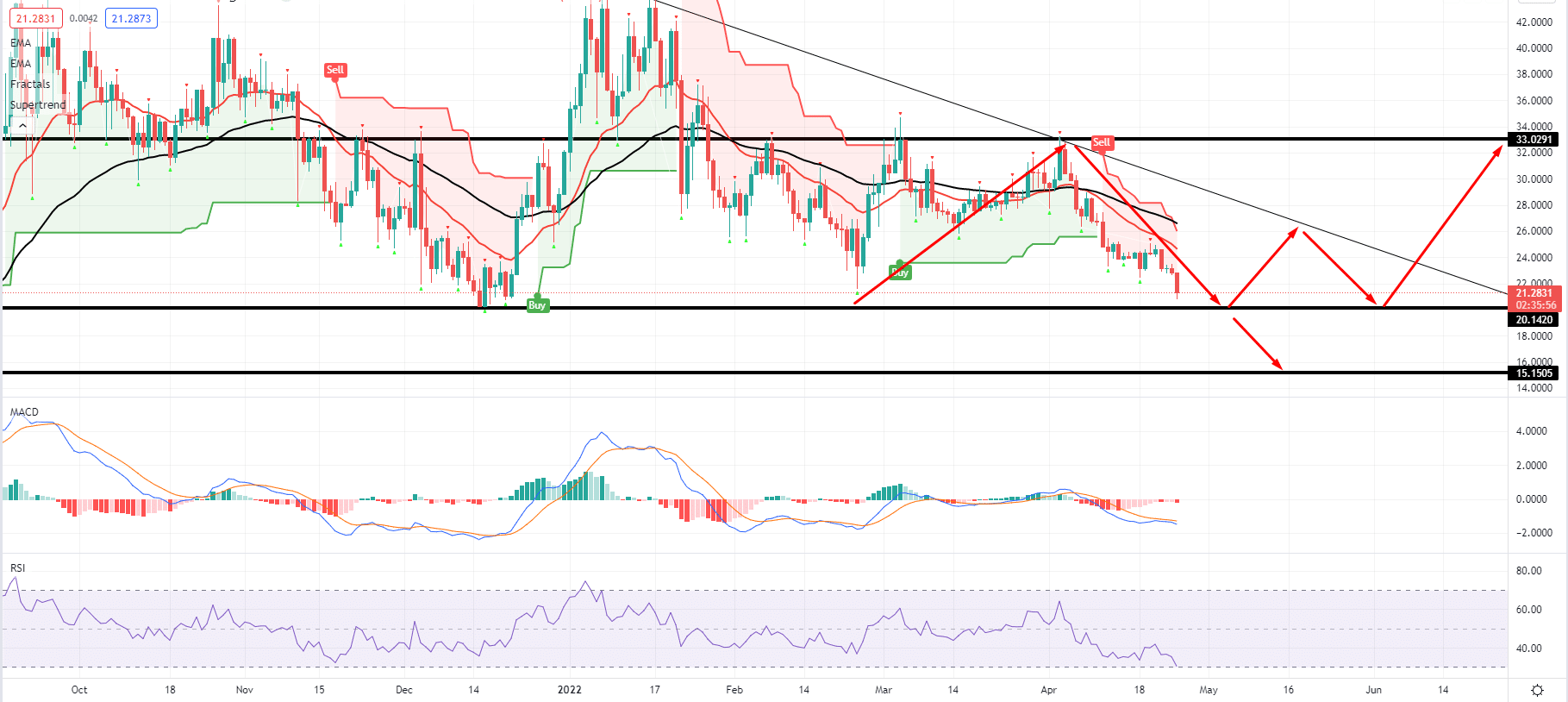 How to buy a Cosmos?
If you're wondering where to buy Cosmos, the top crypto exchanges for trading are Binance, OKX, Bybit, FTX, and Bitget.
If you are a beginner, take the following steps:
Create an account with a crypto exchange. Whatever option you choose, the first step is to sign up for Binance or any other platform that trades Cosmos.
Purchase BTC to exchange it for Cosmos.
Use the exchange to convert BTC into ATOM.