Wrapped Bitcoin (WBTC) is an ERC-20 token representing Bitcoin on the Ethereum network. It is a forked version of BTC priced similarly to Bitcoin and can be used on ETH. The token can be used to connect to ETH's decentralized finance (DeFi) ecosystem. The crypto transactions clear faster than unwrapped BTC transactions, which is a bonus.
Today's WBTC price is $43,866.05, with a 24-hour trading volume of $299,846,145. It has dropped 4.61% in the last 24 hours. There are 275,330 WBTC coins in circulation, with an unknown maximum supply. The current market ranking is #16, with a live market cap of $12,077,634,589.
Let's look at this project to determine if it's worth your time.
What is the WBTC price? 
This tokenized BTC operates on the ETH network, which is compatible with many of Ethereum's decentralized exchanges, crypto lending services, prediction markets, and other ERC-20-enabled DeFi applications.
This crypto launched on October 26, 2018, and went live on January 31, 2019. WBTC is a component of the Wrapped tokens project, founded by BitGo, Kyber Network, and Ren.
How does it work?
Additionally, WBTC is 1:1 backed by BTC via a network of automatically monitored merchants and custodians, ensuring that its price is always linked to the crypto king and enabling users to transfer liquidity between the BTC and ETH networks in a decentralized and autonomous manner.
Wrapped Bitcoin: is it a good investment?
WBTC is an ERC20 coin aimed at increasing the liquidity of DeFi apps. This crypto provides several advantages, including liquidity, ETH blockchain support, scalability, yield farming, etc. WBTC price predictions should be studied regularly, and investment decisions should be made based on its price projections.
WBTC indicates a highly robust and dynamic ecosystem despite all the disagreements and issues. As a result, many experts and traders believe that it has been a good investment for quite some time. As a result, you can be confident that your investment will be well rewarded.
What will the WBTC be worth in 2022?
As we all know, the crypto market is characterized by volatility, making forecasting future prices difficult. Crypto bans and new restrictions continue to worry digital assets traders. WBTC, on the other hand, is poised to solidify its position as a top draw for investment ideas among its investor community.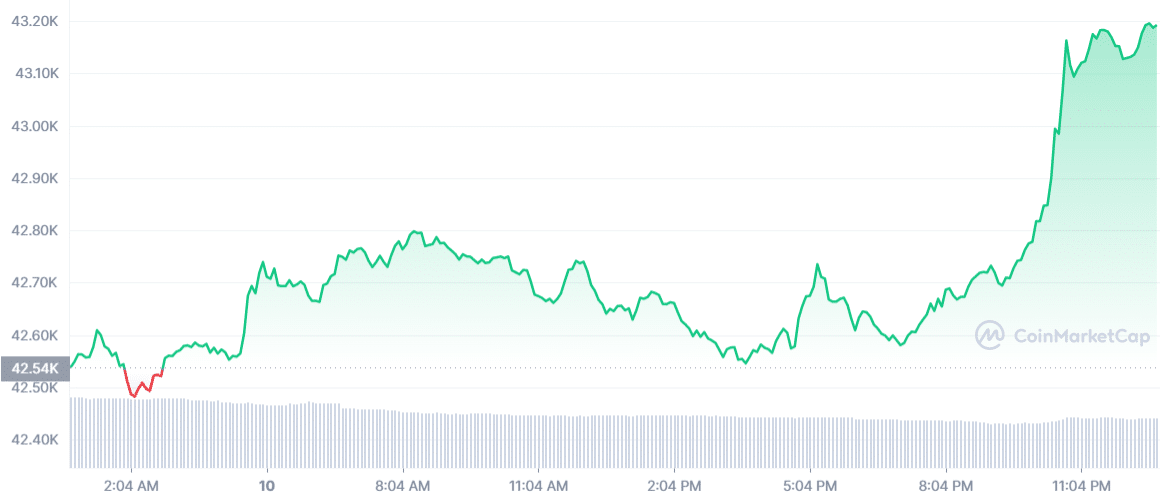 If investor confidence continues to rise, the road ahead will be littered with blooms, resulting in a massive price increase that has pushed it to a new high of $58,000.
Wrapped Bitcoin price prediction for 2022
WBTC holds a great deal of promise; with the right collaborations and improvements, the number of users and adoption could skyrocket. Its price may skyrocket if the market focuses on it as an investment. If the market continues to rise in 2022, the crypto price could reach $63,000. Given that it is expected to be held by long-term investors, the average price in 2022 will be around $58,000.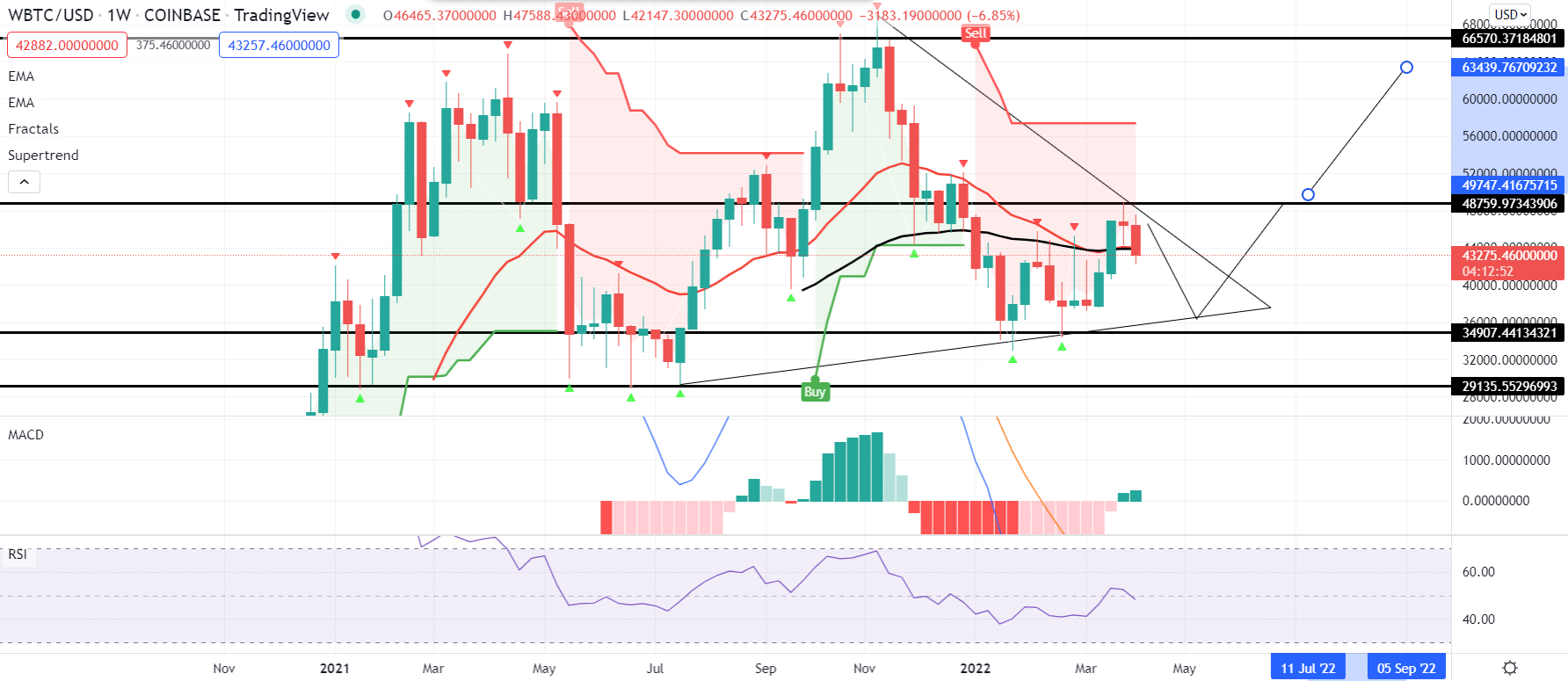 How to buy a WBTC?
It is available with various fiat trading pairs on many crypto exchanges like Binance, OKX, DigiFinex, Crypto.com Exchange, and Bybit. 
If you are a beginner, take the following steps:
Create an account with a crypto exchange. Whatever option you choose, the first step is to sign up for Binance or any other platform that trades this coin.
Purchase BTC to exchange it for WBTC.
Use the exchange to convert BTC into WBTC.