Gas distributors in Asian markets are projected to face a margin squeeze due to rising costs amid price ceilings by China. Gas producers and exporters are likely to benefit from the surging prices.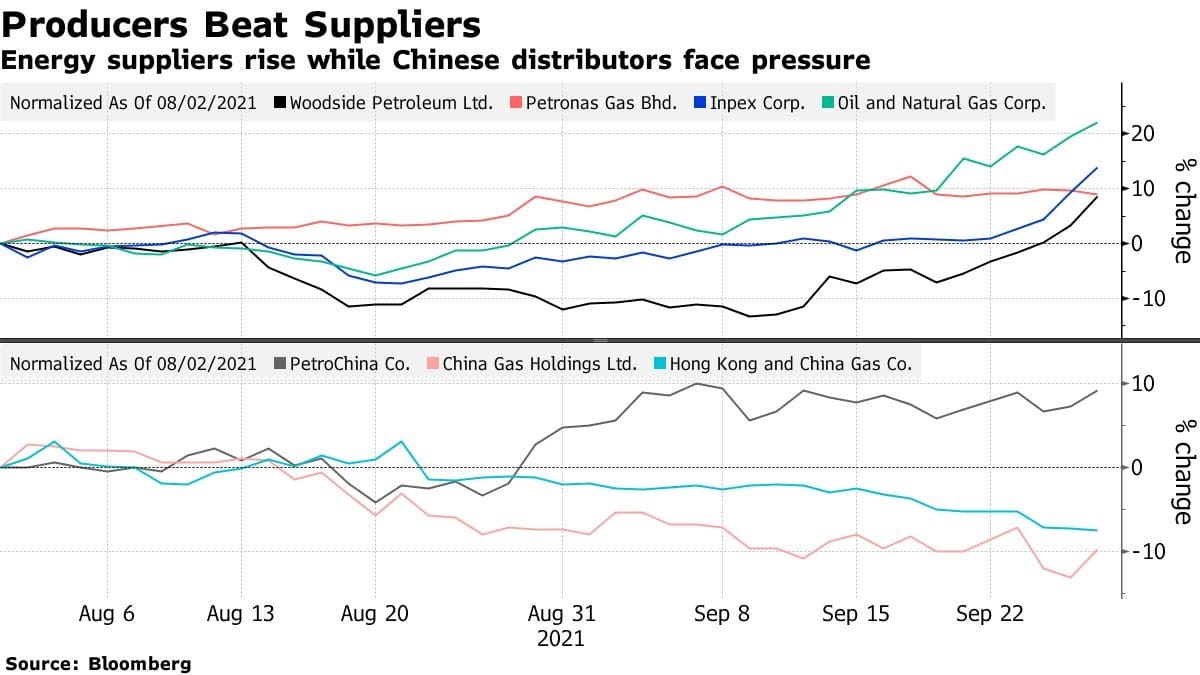 Independent coal-fired energy producers in China are expected to post third-quarter losses due to higher costs. The companies are unable to pass the costs to consumers due to China's regulations.
Rising electricity costs could hurt intensive power use companies, with stocks of Aluminum Corporation of China Ltd., Angang Steel Co., and Zhejiang Longsheng Group Co. some of the biggest losers.
Carmakers and suppliers of iPhones are other losers and have already cut production at certain facilities to meet tighter energy-use policy by China.
Coal mining could benefit from the higher prices of the commodity, with names such as China Shenhua Energy Co., potential gainers. Stocks of coal-fired producers are expected to post declines.
Green energy companies generating power from renewable sources such as water and wind are projected to gain. Already, China Longyuan Power Group Corp. hit a record on Tuesday, after rising by 21% in five sessions.
More than 20 provinces and regions accounting for more than two-thirds of China's GDP have announced power rationing. Other areas have stopped electricity flows to attain energy intensity goals and emissions.