Bitcoin Cash (BCH) is a crypto network and a payment system. It was born in December 2017 due to a hard BTC fork to increase the number of transactions in a shorter period. Decentralized, peer-to-peer electronic assets are essential tools for achieving economic independence, and BCH will undoubtedly help you get there. However, it is critical to stay informed about what this crypto offers.
Bitcoin Cash is currently worth $253,66 with a 24-hour trading volume of $3 870 375 438. It is down 4,97% in the last 24 hours. It is now ranked #25 globally, with a market capitalization of $4 834 405 235. With a total supply of 19,000,000 coins, there are currently 19,040,663 coins in circulation.
Let's look at this project to see if it's worth your time.
What is the Bitcoin Cash price? BCH explained
It is a proof-of-work blockchain network and crypto that is easier to use and more affordable than Bitcoin. The crypto was founded due to a Bitcoin blockchain network hard fork, and it has since expanded its community. BCH, like its precursor, is accepted by some merchants, can be purchased with PayPal, and provides a means of exchanging value.
It was developed to handle many of Bitcoin's long-standing problems, but it provoked a schism in the crypto community. While the two can coexist, many people disagree over which will be the future asset.
Crypto does not require trusted third parties or a central bank because it is permissionless, decentralized crypto. Unlike traditional fiat money, Bitcoin Cash is not reliant on monetary intermediaries such as banks and payment processors. Governments or other centralized corporations cannot monitor transactions. Even though financial third parties have no power over its network, funds can't be seized or frozen.

Bitcoin Cash offers a broad spectrum of uses. In addition, it can be used to pay participating retailers for goods and services in-store and online, in addition to peer-to-peer payments between individuals. New micro-transaction economies, such as tipping content providers and rewarding app users with a few cents, are enabled by extremely low fees. Remittances, cross-border trade taxes, and settlement periods are also reduced when using Bitcoin Cash. Tokens, more straightforward smart contracts, and private payments with tools like CashShuffle and CashFusion are some of the other use cases.
BitcoinCash (BCH) coin: is it a good investment?
Long-term investment in this crypto appears to be a viable option to consider. The graphs for this crypto will go up and down in the future due to price evolution and projections. Cryptos, on the other hand, are subject to price volatility. As a result, all forecasts are purely speculative. The native token provides several industry benefits. The digital economy's independence makes it ideal. 
As dAPPs and stable coins emerge, the network provides competitive programmable payment, logistics, and storage options. If more investors are drawn to the concept, the average price of this coin could reach $439.33 by 2022. The year 2022 could end with a high price of $508.45 and a low price of $422.49.
What will the BCH coin be worth in 2022?
BCH and other cryptos are incredibly volatile, with their values fluctuating dramatically at any time. According to many platforms and analysts, the price of this crypto will continue to rise in the coming years, surpassing $430 by the end of 2022. Even if the price appears to be high, you never know.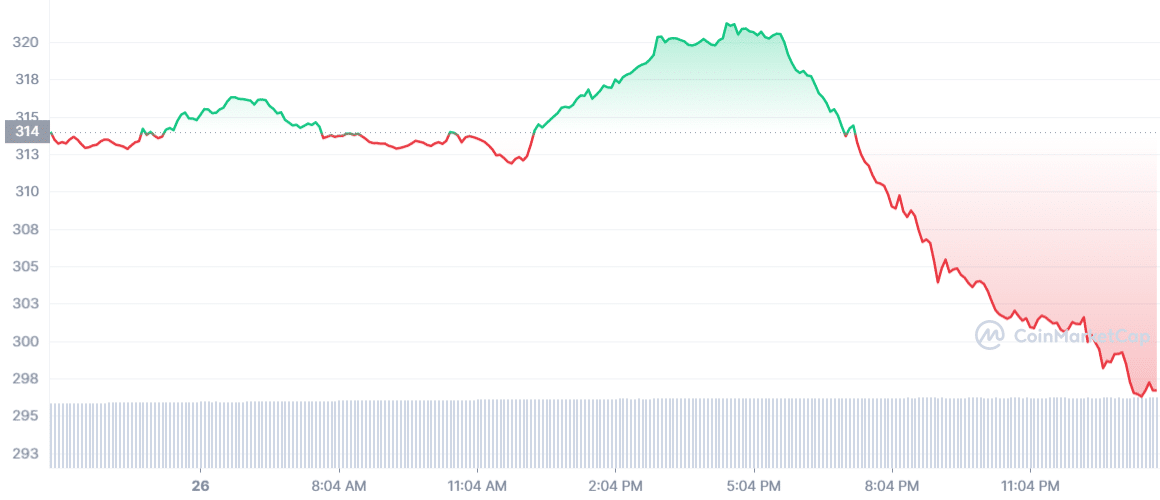 Bitcoin Cash Price (BCH) coin prediction for 2022
According to CoinPriceForecast, the price of this coin will reach $300 in mid-2022. The price of BCH is expected to reach $479 by the end of 2022. Meanwhile, CryptoNewsz believes that the current pandemic will impact the BCH market sentiment. In the short term, its price will rise in tandem with the price of Bitcoin, which is also in a bullish trend.
The predicted minimum price for BCH 2022 in the first half of 2022 is $490. The price of BCH is expected to reach a high of $545 in the second half of 2022.
According to our projections, BCH is expected to continue to rise in value in 2022. Nonetheless, this expert believes that the overall sentiment will determine the BCH price in 2022 for the crypto over the next few months.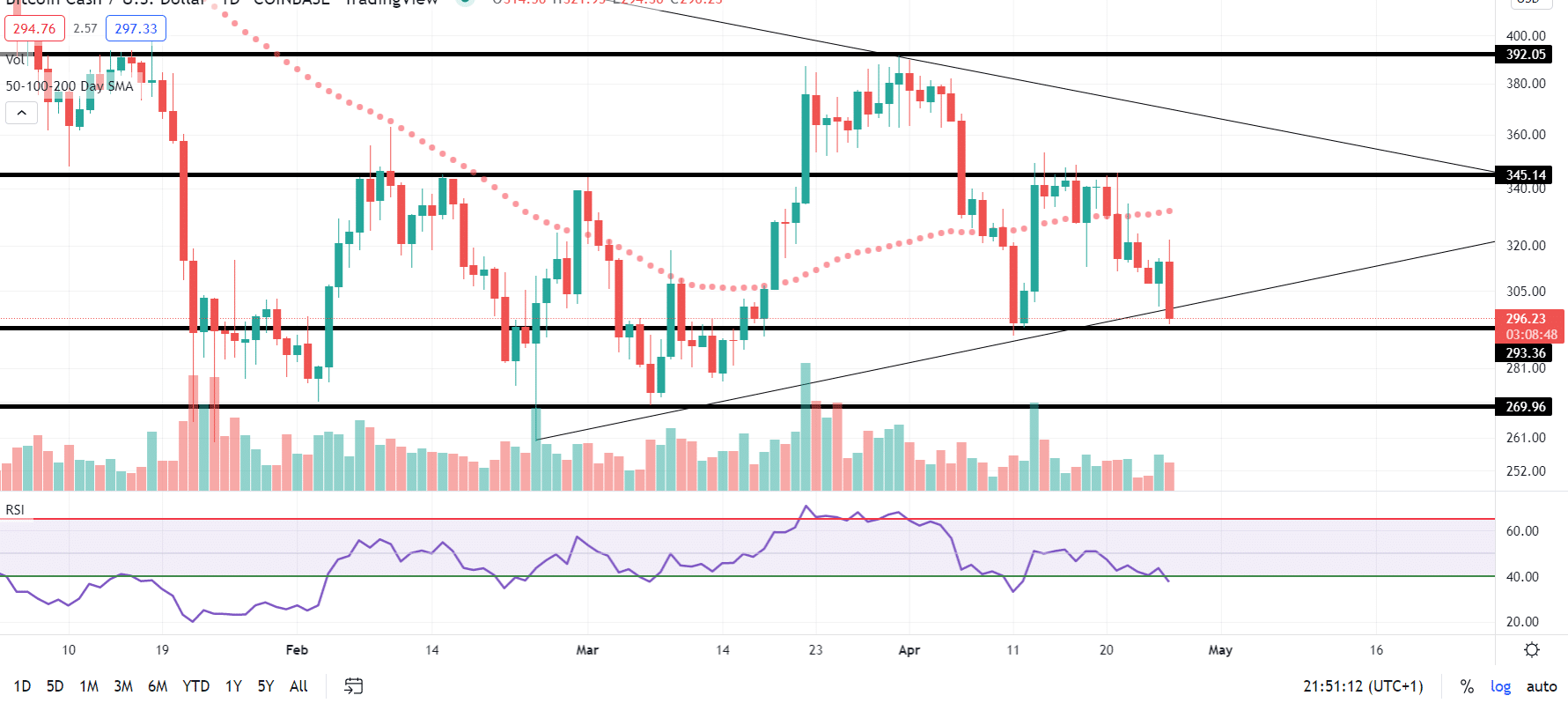 How to buy a BCH?
If you're wondering where to buy Bitcoin Cash, the top crypto exchanges for trading are Binance, OKX, Bybit, FTX, and CoinFLEX. If you are a beginner, take the following steps:
Create an account with a crypto exchange. Whatever option you choose, the first step is to sign up for Binance or any other platform that trades BCH.
Purchase BTC to exchange it for BCH.
Use the exchange to convert BTC into BCH.