China has formed a rare-earth conglomerate, China Rare-Earth Group, through a merger of several government-managed firms.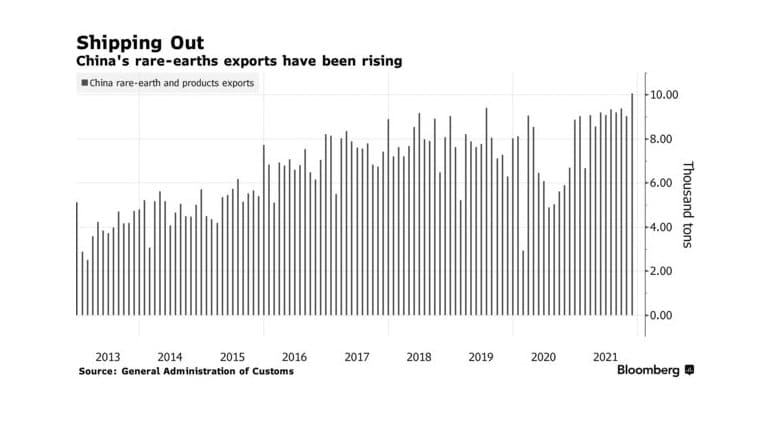 The companies brought together include China and Ganzhou Rare Earth Group, Aluminium Corporation of China, and China Minmetal Rare Earths Corporation.
The development aims to optimize resource allocation and enhance green development in the rare-earth sector.
China's Asset Supervision and Administration Commission would have 31.21% ownership of the new group, while China Minmetals and Chinalco would own a 20.33% stake each.
China is reportedly planning to set up two behemoth firms, one in the northern part of the country and another in the South for different productions. The country currently controls a big part of the global rare earth output.
The stocks of China Minmetals jumped 8.5% in Shenzhen, and that of the Aluminium Corporation of China is up over 5% in Shanghai.
Rare earths are 17 elements used as inputs in the industrial manufacture of items like smartphones and fighter jets.
606600: SHA is down -5.44%, 000831: SHE is down -9.98%Source: Bloomberg