Cotton futures on the Intercontinental Exchange jumped 0.4% to reach $1.05 per pound on Monday, the highest since September 2011, raising concerns of higher clothing prices.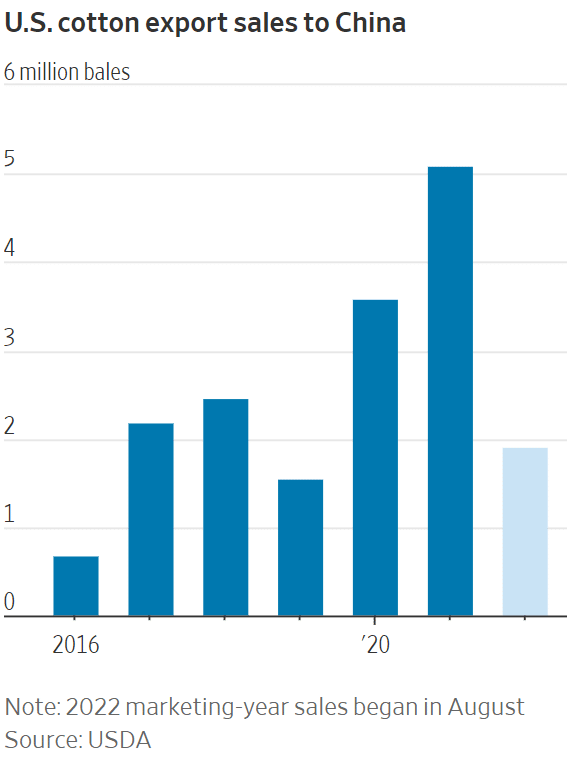 Alt: Cotton Futures Prices
The decade-long cotton prices were driven by the high demand in China, which is currently being met by increasing US exports.
China's import of cotton from the US has reportedly jumped 83% as of the beginning of August this year compared to last year.
The US Department of Agriculture projects that cotton consumption in China beginning August will rise 24% to 41 million bales or 8.9 million metric tons.
China's demand for cotton is still expected to cool down following a report by Beijing's National Bureau of Statistics that manufacturing activities had contracted amid power rationing.
The Trump Administration banned the US imports of clothing products made of cotton produced in the Xinjiang China region, citing the use of forced labor in production.
Prices of other raw materials like lumber have also surged due to the high demand and supply chain constraints, while drought has caused corn and wheat prices to rise in the US market.
CT1! is up +3.63%Source: Wall Street Journal