Cryptocurrencies are a new addition to the financial world, so further information is emerging in the industry over time. Cryptocurrency books are an effective source to gather knowledge about this market. Moreover, the crypto industry involves various ways to generate income, and such books include guidelines for most methods. 
However, there are thousands of cryptocurrency books available from many experts. Readers usually choose crypto books that contain theoretical and historical data. This article lists the top ten books on cryptocurrency and cryptography. Some of them include the experiences of crypto experts.
The top 10 cryptocurrency books
These books provide readers with educational looks and depth on crypto-assets to learn about various features in detail before making investment decisions. When you try to dive deep into cryptocurrency fundamentals that crypto assets are based on, crypto literature is one of the quickest ways.
Blockchain Basics: A Non-Technical Introduction in 25 Steps by Daniel Drescher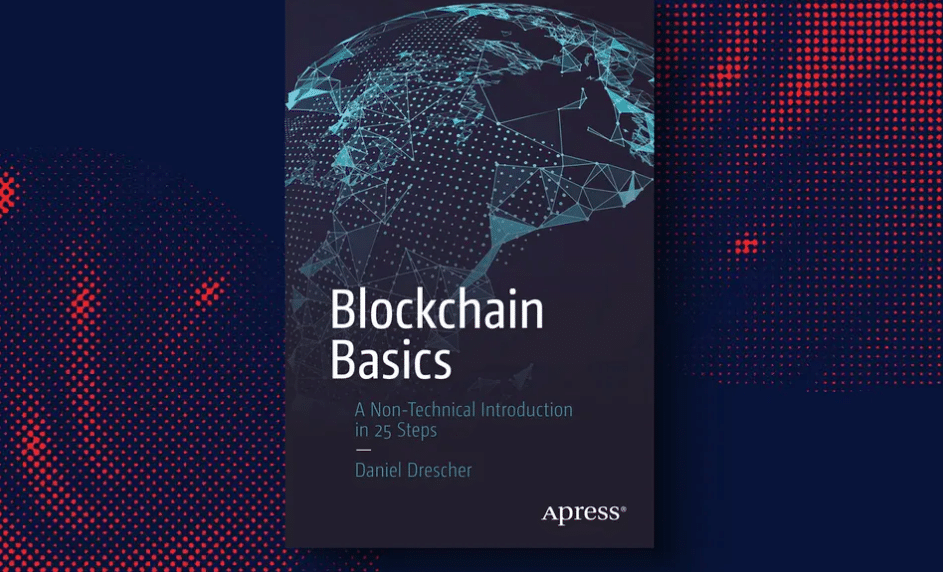 The first cryptocurrency book in our top ten list is Blockchain Basics. This book introduces the building foundation of cryptocurrencies. 
Daniel Drescher is the author of this book who breaks down the blockchain in plain English instead of lofty claims of multiplying portfolios or trading methods. When someone is at the fence of the crypto industry, this book suits him as the author keeps a balanced explanation and outlook to describe benefits alongside limitations of blockchain protocol. 
Anyone can read this book and learn those vital concepts of blockchain, as Drescher explains. It doesn't require a computer programmer to understand those concepts and be beneficial through them. 
The Internet of Money: A Collection of Talks by Andreas M. Antonopoulos
The second book on our top ten list is "The Internet of Money". Andreas M. Antonopoulos is the author of this book and a professor at the University of Nicosia. The author directly transcribes from his lively talks on the future and past of trade, barter, economics, and philosophy of technology about cryptocurrencies. He regularly speaks for tech podcasts, conventions, and radio shows. Antonopoulos keeps his book conversational and engaging to make it feel like a fun college lecture, unlike a dry textbook. 
The Bitcoin Standard: The Decentralized Alternative to Central Banking by Saifedean Ammous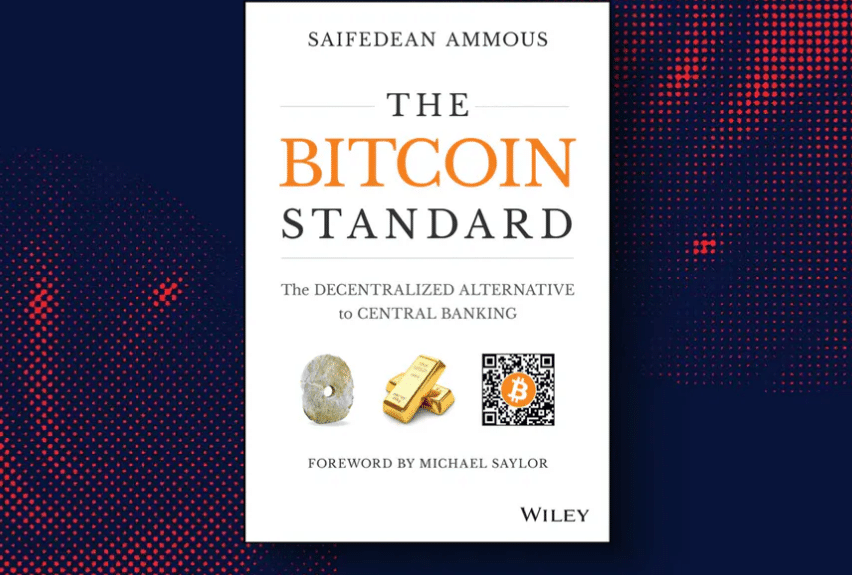 The third cryptocurrency book in our top ten list is "The Bitcoin Standard". Saifedean Ammous is the author of this book, which focuses primarily on history and monetary theory about the top crypto Bitcoin. 
He provides all economics behind the Bitcoin value and price calculation theory in this book. He covers all in-depth explanations about the gold standard, sound money, barter, and trade. So readers can learn why decentralized finance can replace the traditional finance structure, and a total collapse in fiat currencies can occur in the future. This info about the in-depth philosophy of economics and historical data lists this book among the top readable cryptocurrency books. 
The Little Bitcoin Book: Why Bitcoin Matters for Your Freedom, Finances, and Future by the Bitcoin Collective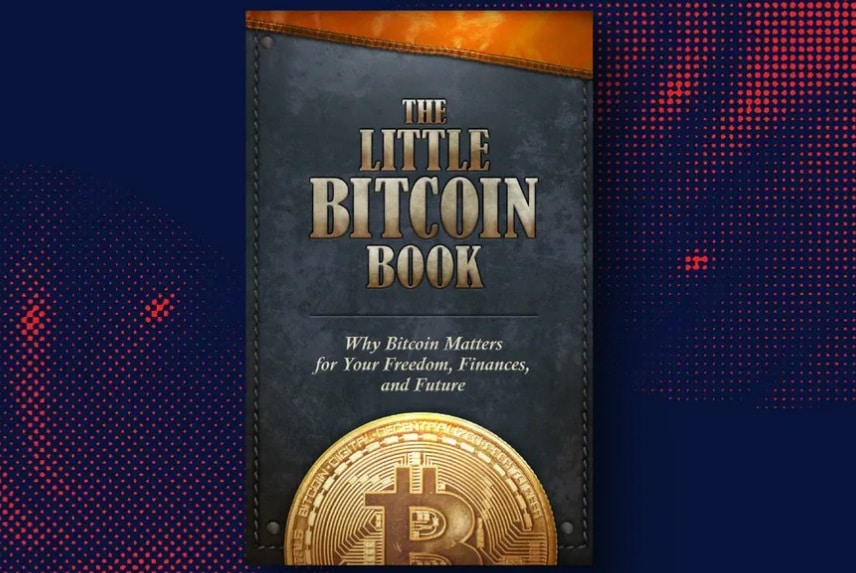 The Little Bitcoin Book is the next top cryptocurrency book on our top ten list that focuses on delivering an accurate and concise depiction of Bitcoin's capabilities. It contains a brief description of blockchain, the economics that gives BTC value, mining, and Satoshi History. Bitcoin Collective is the author of this book, a group of five blockchain engineers. It packs lots of information about blockchain technology in this book, making it among the top crypto books list. 
Bitcoin Billionaires: A True Story of Genius, Betrayal, and Redemption by Ben Mezrich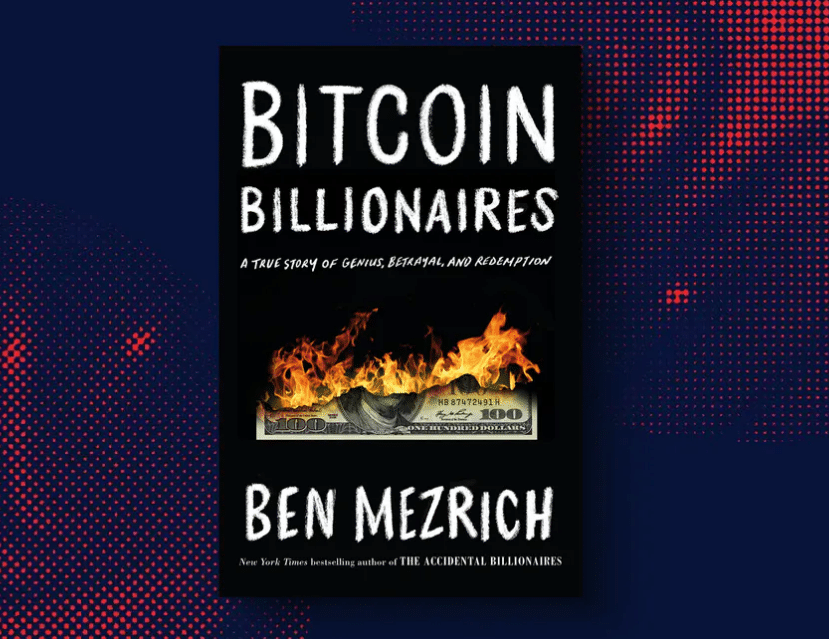 Bitcoin Billionaires is a fun read book that feels like a big-screen drama. The author of this book is Ben Mezrich, who is accountable for the history of the first Bitcoin billionaires. You may remember the Winkle twins who duked it out with the Facebook CEO Mark Zuckerberg over the early idea of that popular social platform. The Winkle twins are the most entertaining characters and might be the most infamous in crypto. In addition, this book contains a history of the internet and BTC. 
Out of the Ether: The Amazing Story of Ethereum and the $55 Million Heist that Almost Destroyed It All by Matthew Leising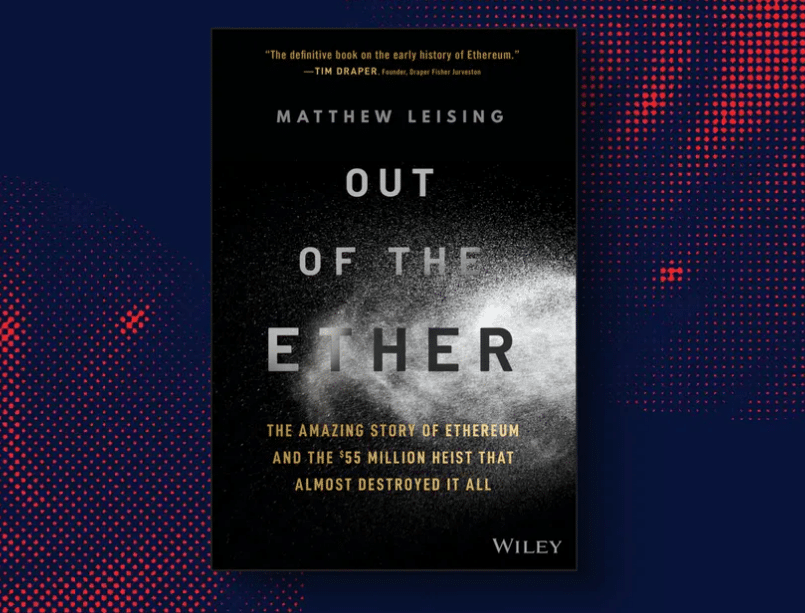 Ethereum is only next to the top crypto BTC based on market capitalization. There was an incident on this blockchain, and hackers stole $55 million by exploiting the code of the world-famous developer team of Ethereum. "Out of the Ether" is the book that discusses how that hacking incident changed everything and the Ethereum blockchain working process. Matthew Leising is, the author of this book, reveals much primary info about Ethereum on this book.
An Altcoin Trader's Handbook by Nik Patel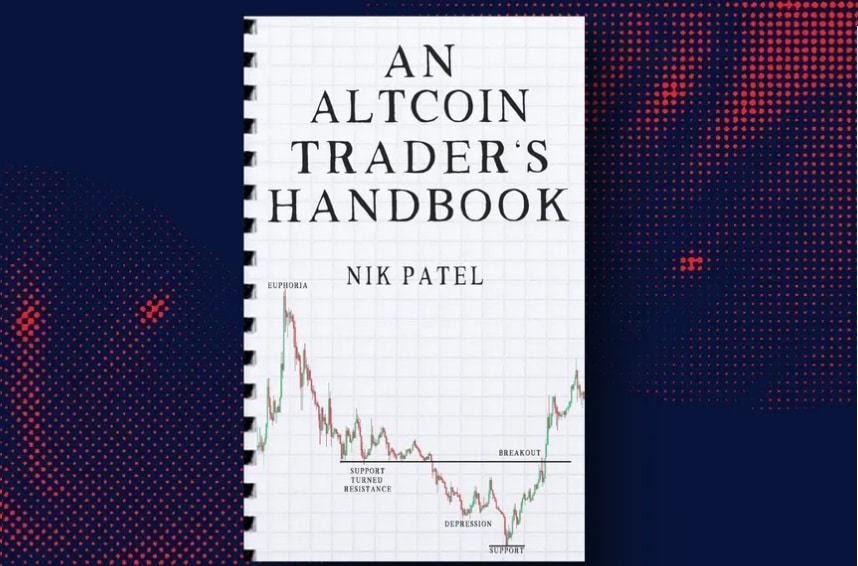 This book contains crypto's short history of the wildest bull run. Nik Patel, the author, goes through some of the charts and patterns of Altcoins that took place before 2017 skyrocketing. A fair warning about this book is that the author lists strategies that may suit the penny stocks trading of cryptocurrencies during these volatile assets. 
Digital Gold: Bitcoin and the Inside Story of the Misfits and Millionaires Trying to Reinvent Money by Nathaniel Popper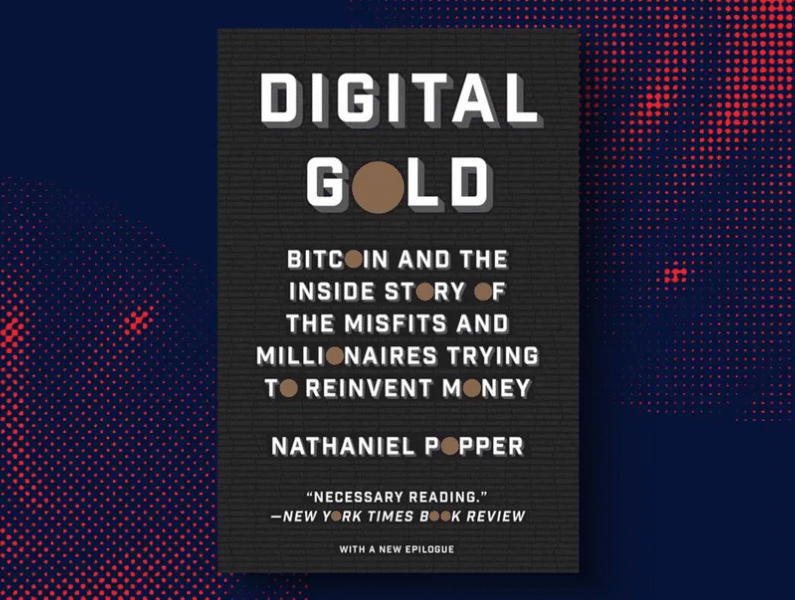 Nathaniel Popper, a New York Times reporter, is the author of "Digital Gold" who fully displays his journalism skills in this book. This book gets into the correct details of entities that serve the most to pump Bitcoin and got quickly rich. This book lists all fundamentals of Bitcoin rather than weigh down technical stuff. It will introduce you to the dark side of big banking and the big players in the crypto industry. 
Blockchain Bubble or Revolution: The Future of Bitcoin, Blockchains, and Cryptocurrencies by Neel Mehta, Adi Agashe, and Parth Detroja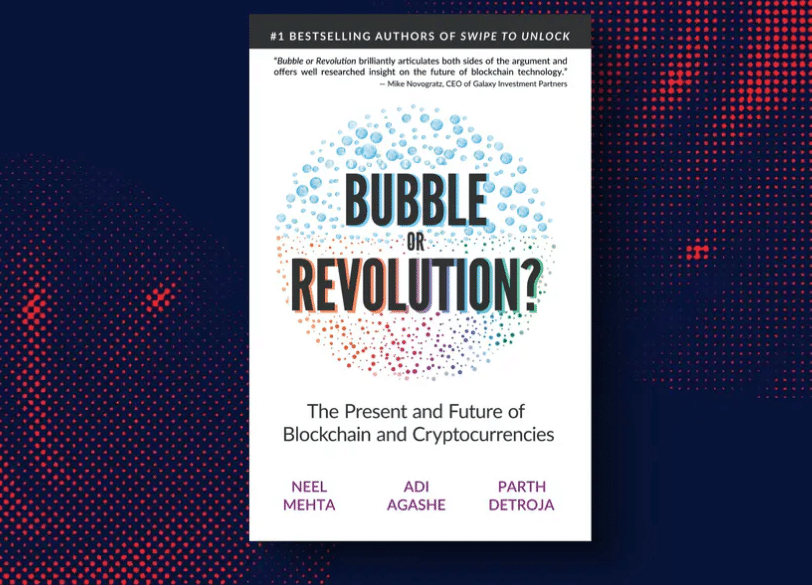 To be honest, either individual will like crypto or be neutral about it. Adi Agashe, Neel Mehta, and Parth Detroja are the authors of the book "Blockchain Bubble or Revolution", with a long history in silicon valley with leading tech companies like Facebook and Google. This book contains a former insider look at how Silicon valley might adopt Blockchain technology. The authors keep this book as neutral and conversation as possible while providing information.
The Everything Guide to Investing in Cryptocurrency: From Bitcoin to Ripple, the Safe and Secure Way to Buy, Trade, and Mine Digital Currencies by Ryan Derousseau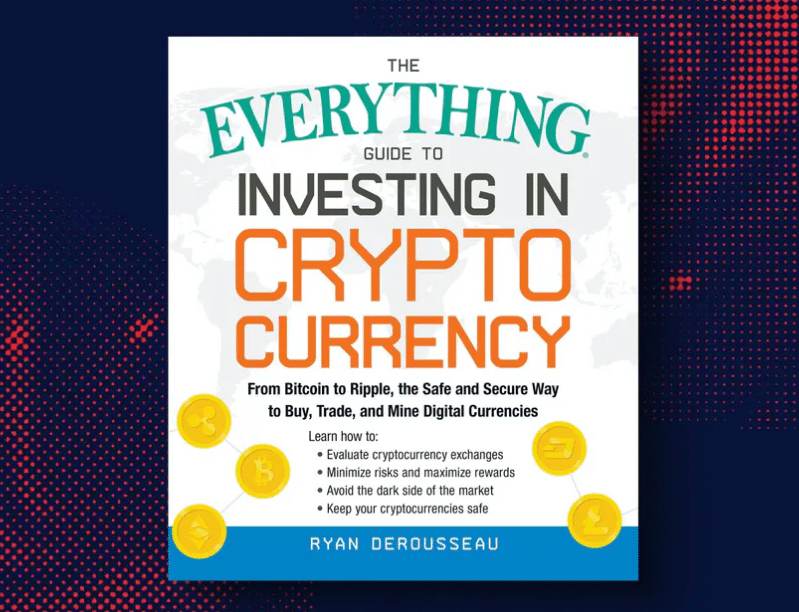 It is the last cryptocurrency book on our top ten list. Ryan Derousseau is the author of this book which contains almost every information about crypto assets that every participant wants to know while involved with any crypto project, including how mining works, the differences between BTC and XRP, setting up crypto wallets, crypto basics, and more. 
Final thought
These top ten cryptocurrency books will help you properly understand both the technical and fundamentals of blockchain-based digital currencies or cryptocurrencies. In addition, you will be able to make a wise choice when selecting the best crypto projects.