Every year, skeptics claim that cryptocurrencies will soon be forgotten. Instead, they have altered not only the world's perceptions of money. In their own space, they've also continued to evolve. Today we will share our views on how Bitcoin and the leading altcoins have changed the world.
Bitcoin has not only been a trendsetter, ushering in a wave of cryptocurrencies built on a decentralized peer-to-peer network. It has also become the standard for cryptocurrencies, encouraging an ever-growing legion of followers and spinoffs.
Aside from Bitcoin, what are the top 5 cryptocurrencies out there? We get into that once we discuss the basics for anyone new to this space.
What are cryptocurrency and altcoin?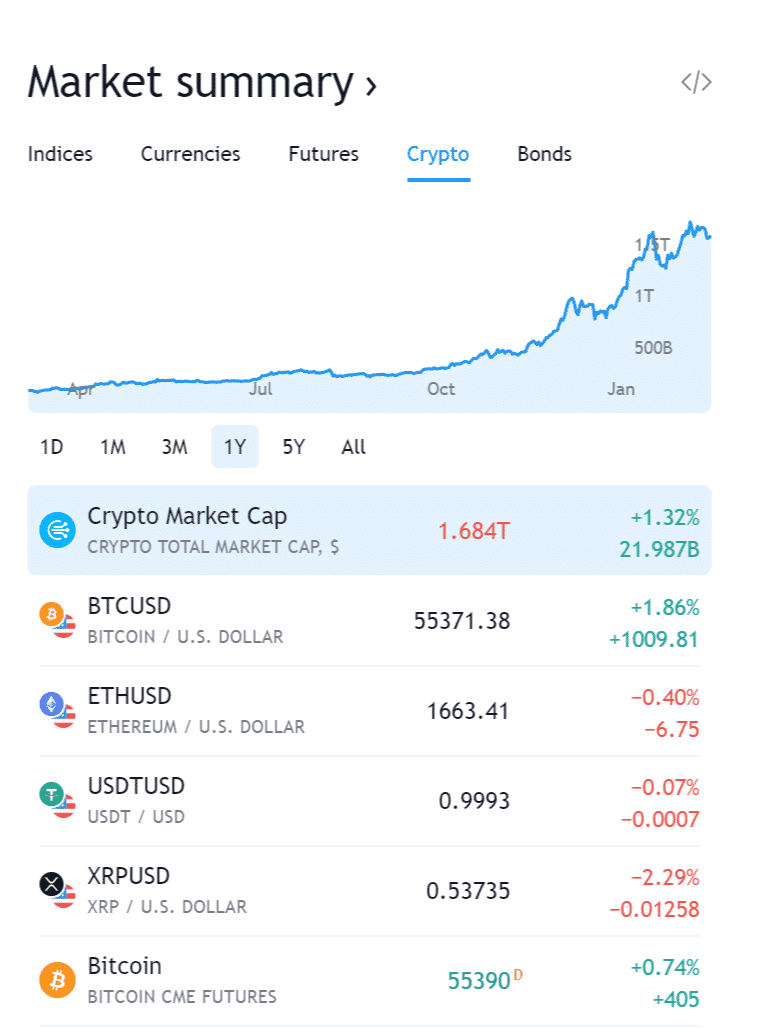 A cryptocurrency is a virtual currency that is protected by cryptography, making counterfeiting and double-spending virtually impossible. Cryptocurrencies are typically based on blockchain technology, a distributed ledger implemented by a computer network.
Simply put, a blockchain is a decentralized, ever-growing list of transaction records. Each computer in a network, which volunteers run from all over the world, has a copy of the blockchain. This worldwide system eliminates the need for intermediaries. Cryptocurrencies are not issued by any central authority, making them potentially immune to government manipulation or control.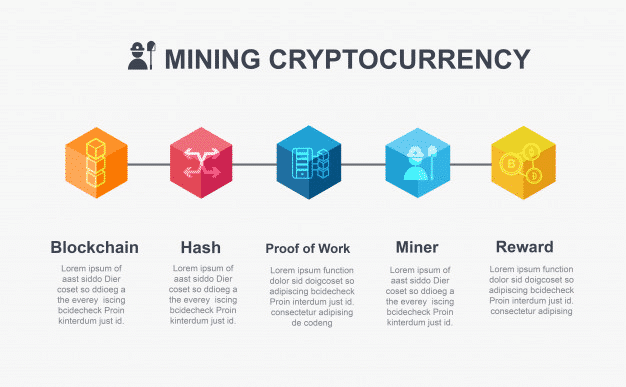 An altcoin is a cryptocurrency other than Bitcoin. The term "altcoin" is a portmanteau of the words "alternative" and "coin." Altcoins build on Bitcoin's achievement by tweaking the rules to appeal to a broader range of users. For example, while Bitcoin mines coins every 10 minutes, Litecoin mines them every 2.5 minutes. Litecoin can process payments quicker as a result of this.
Let us now go into 5 of the most profitable altcoins.
Ethereum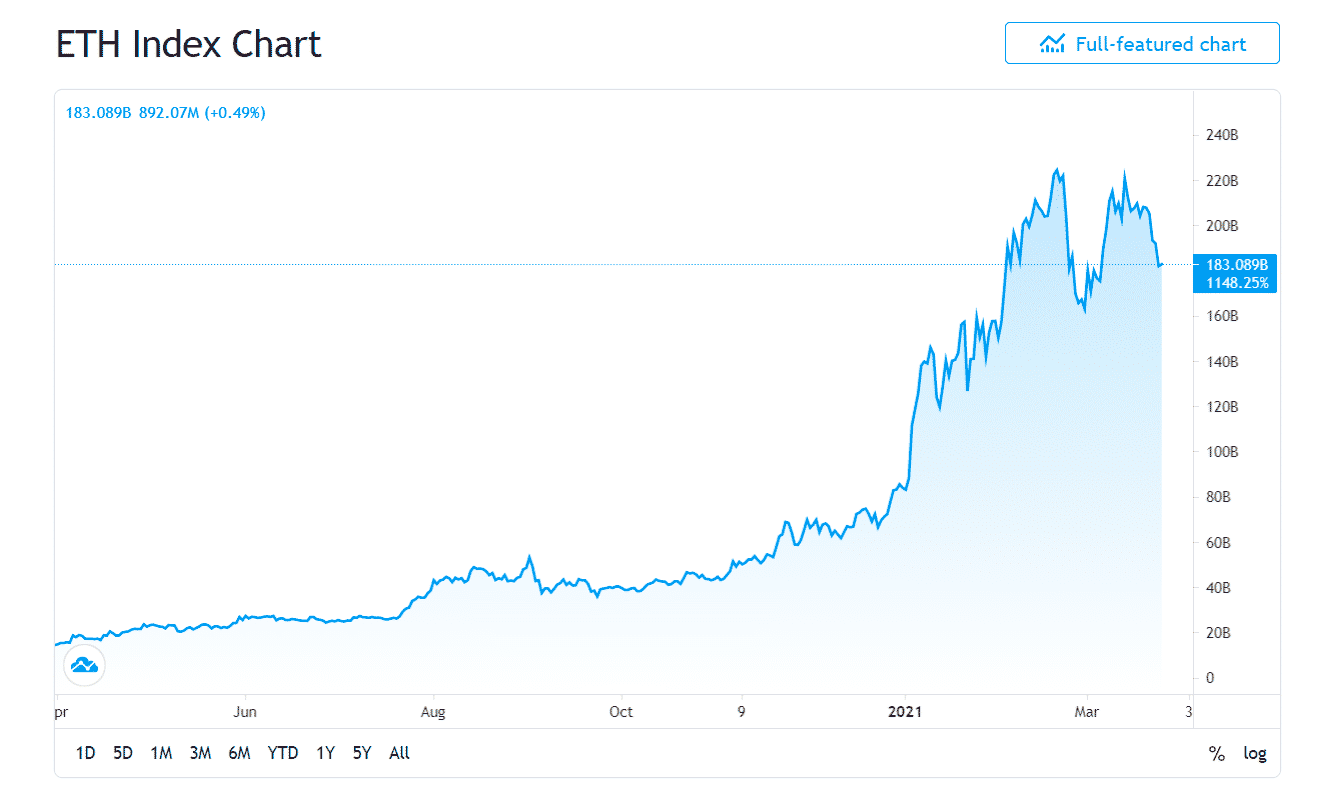 Vitalik Buterin, a programmer, proposed the creation of Ethereum in 2013. On July 30, 2015, the network went live with 72 million coins pre-mined after development was crowdfunded in 2014. Bitcoin highly influences Ethereum's protocol and underlying blockchain technology, but it alters the technology to support applications other than money.
Ethereum's smart contracts are where it distinguishes itself from Bitcoin. These are digital contracts that permit the payment of users only if certain conditions are met.
Pros:
Getting rid of third parties from transactions.
Quick transactions.
Transactions that get verified by hundreds of users and documented in a public ledger.
Cons:
There may be errors and vulnerabilities in the program code of a smart contract. Due to a hacker attack on the DAO project in July 2016, the attackers managed to withdraw $64 million from the system.
Difficulty in the coding algorithm since all possible scenarios for the development of events must be foreseen.
The system perceives the terms of the contract mathematically accurate without taking into account force majeure.
It is the second-largest digital currency by market capitalization after Bitcoin, though it still lags far behind. Ether's market cap is nearly 19% of Bitcoin's as of January 2021 and is currently $194B.
Litecoin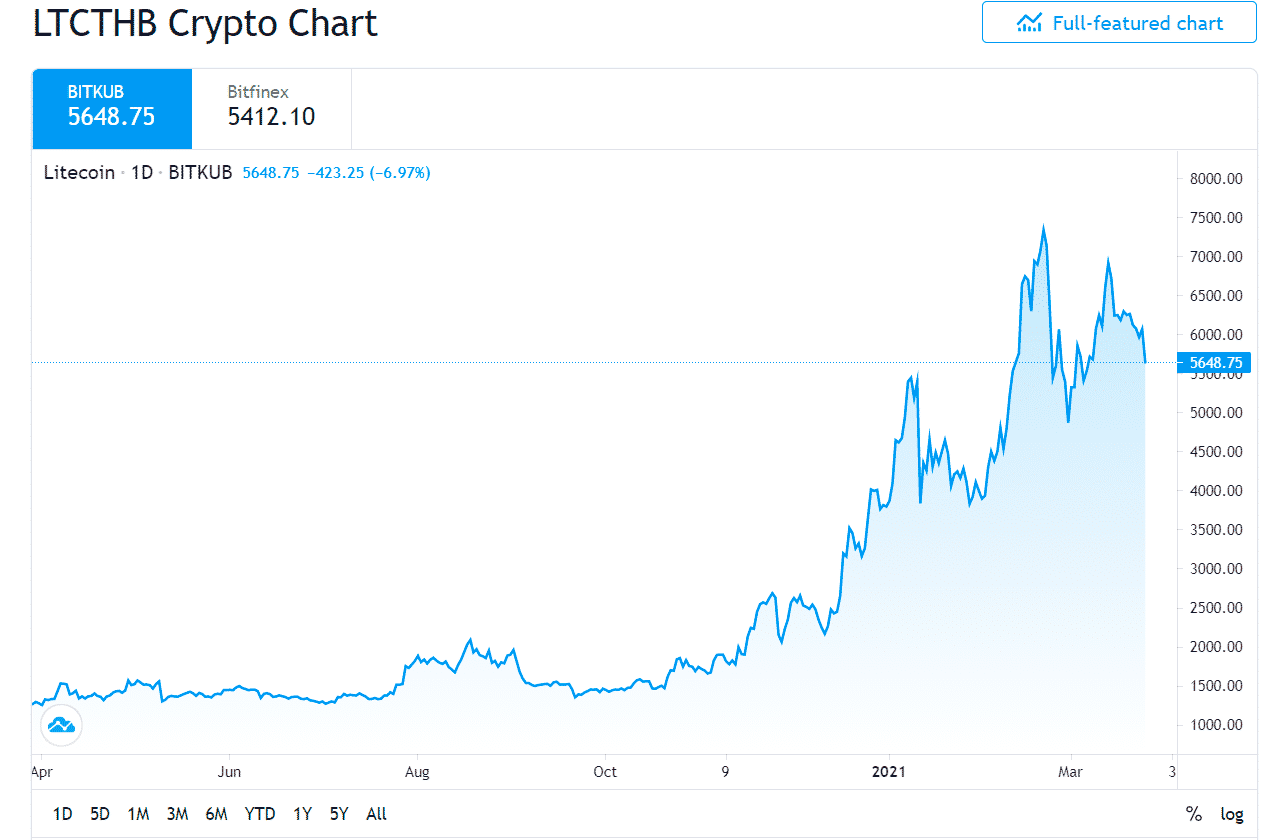 Charlie Lee invented Litecoin in October 2011. Since then, the asset has ranked among the top 5 most valuable cryptocurrencies by market capitalization, currently $12.8B. While many altcoins from 2011 to 2013 have vanished, Litecoin has remained in the market due to slight differences from Bitcoin. If Bitcoin is generally referred to as "internet gold," Litecoin earned the moniker of "digital silver."
Pros:
The script hash function is used instead of the SHA-256 hash function for Litecoins "proof of work." These functions are both used to scramble passwords, i.e., hash. Script hash function is more secure since it reduces the number of password input attempts that can occur in a unit of time.
Block creation is four times quicker, with an average interval of 2.5 minutes rather than 10 minutes.
Instead of every two weeks, the mining challenge varies every two and a half days.
The total number of units sold has increased fourfold, from 21 million to 84 million.
Cons:
The major disadvantage of Litecoin is its complete anonymity. It is lending it a poor reputation because of illegal purposes on the DarkNet.
Another issue is that since the Litecoin professional mining machine launch in 2018, computing power exceeded 50% of the total network, leading to uneven distribution.
Cardano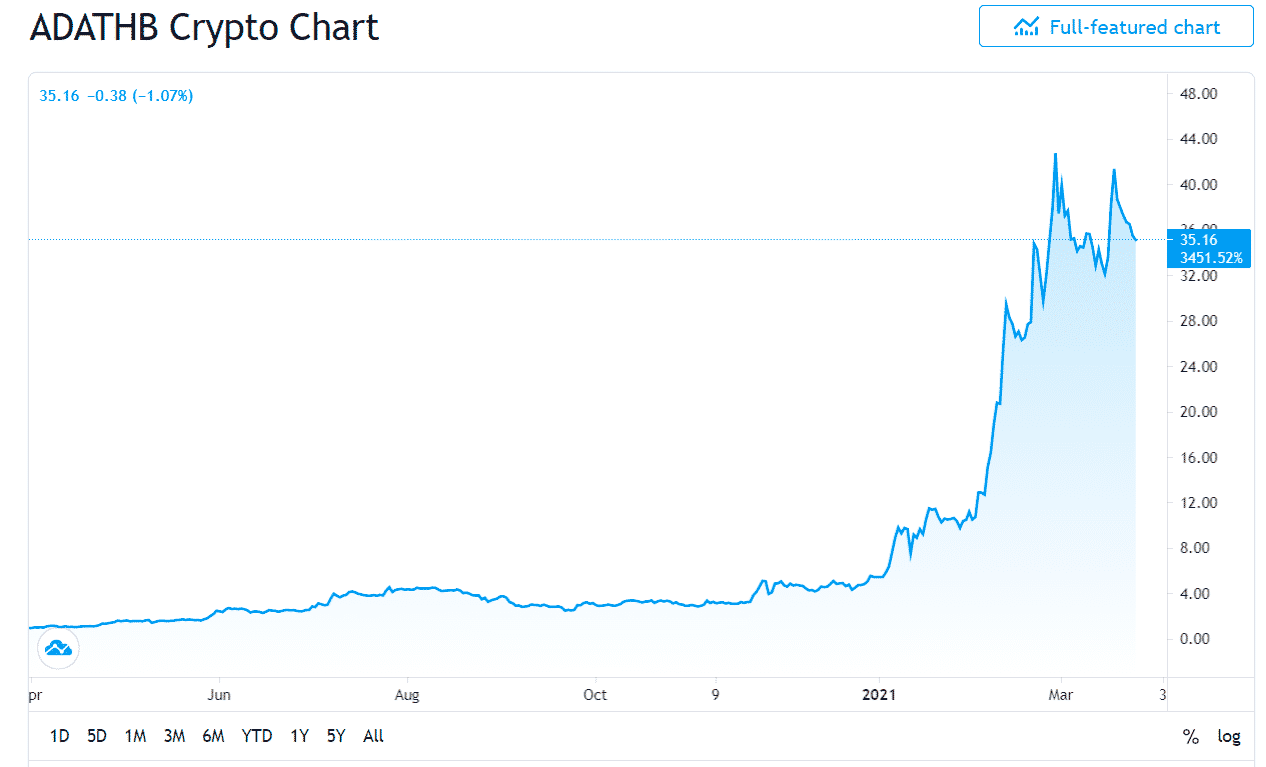 Charles Hoskinson, a co-founder of Ethereum and BitShares, started developing the platform in 2015 and launched it in 2017. Cardano is an "Ouroboros proof-of-stake" cryptocurrency developed by engineers, mathematicians, and cryptography experts using a research-based approach.
Cardano has also been nicknamed the "Ethereum killer" because of its blockchain's capabilities. However, this cryptocurrency is still in its infancy. Its market capitalization at this time is $36.4B.
Pros:
Cardano has mathematically proven protection.
Guarantees infinite scalability and fast transfers by introducing a settlement layer and a computational layer.
Cons:
Has a long way to go in decentralized financial applications.
Although Cardano has developed a novel algorithm, some detractors argue that Cardano's predictions that ledgers can be synchronized at all times are impractical for a global blockchain.
Bitcoin Cash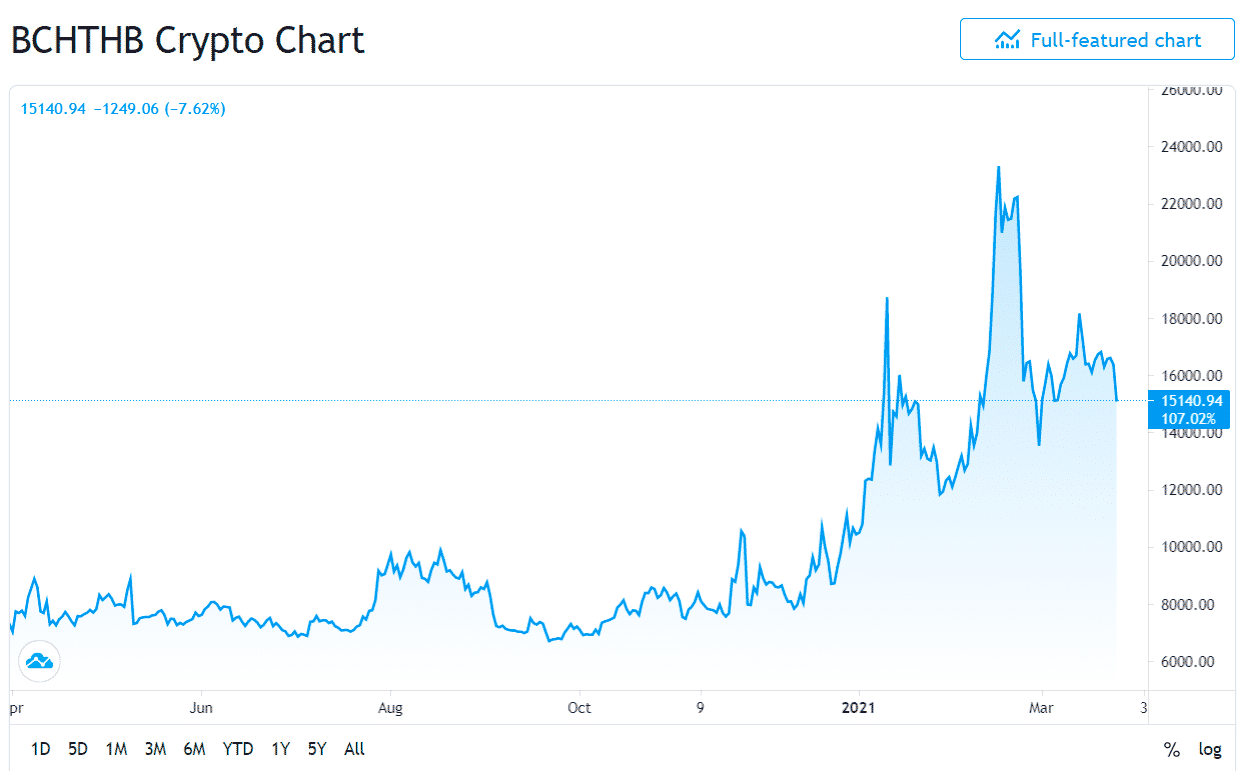 Bitcoin Cash, a Bitcoin relative, was created to enhance Bitcoin's scalability and improve transaction speed. This has fuelled Bitcoin Cash's popularity, which increased the block size from 1 to 8 megabytes to improve transaction speed. Each block consists of a list of transactions that need to be verified. When the block size expands, the system can simultaneously authenticate more transactions.
If the number of transactions it can process increases, Bitcoin Cash may compete with more prominent companies like PayPal and Visa. Also, Bitcoin Cash aims to eliminate the middleman. The current market cap is $9.7B.
Pros:
The block size of Bitcoin Cash is 32 megabytes. Because of its scalability, Bitcoin Cash has a lot of scope for acceptance in the future.
Validation times and exchange costs are decreasing as Bitcoin Cash's overall scalability improves.
Cons:
Bitcoin Cash is trying to differentiate itself from Bitcoin and has undergone many forks, the most recent Bitcoin SV.
Despite its success and promise, Bitcoin Cash still has a low adoption rate.
Ripple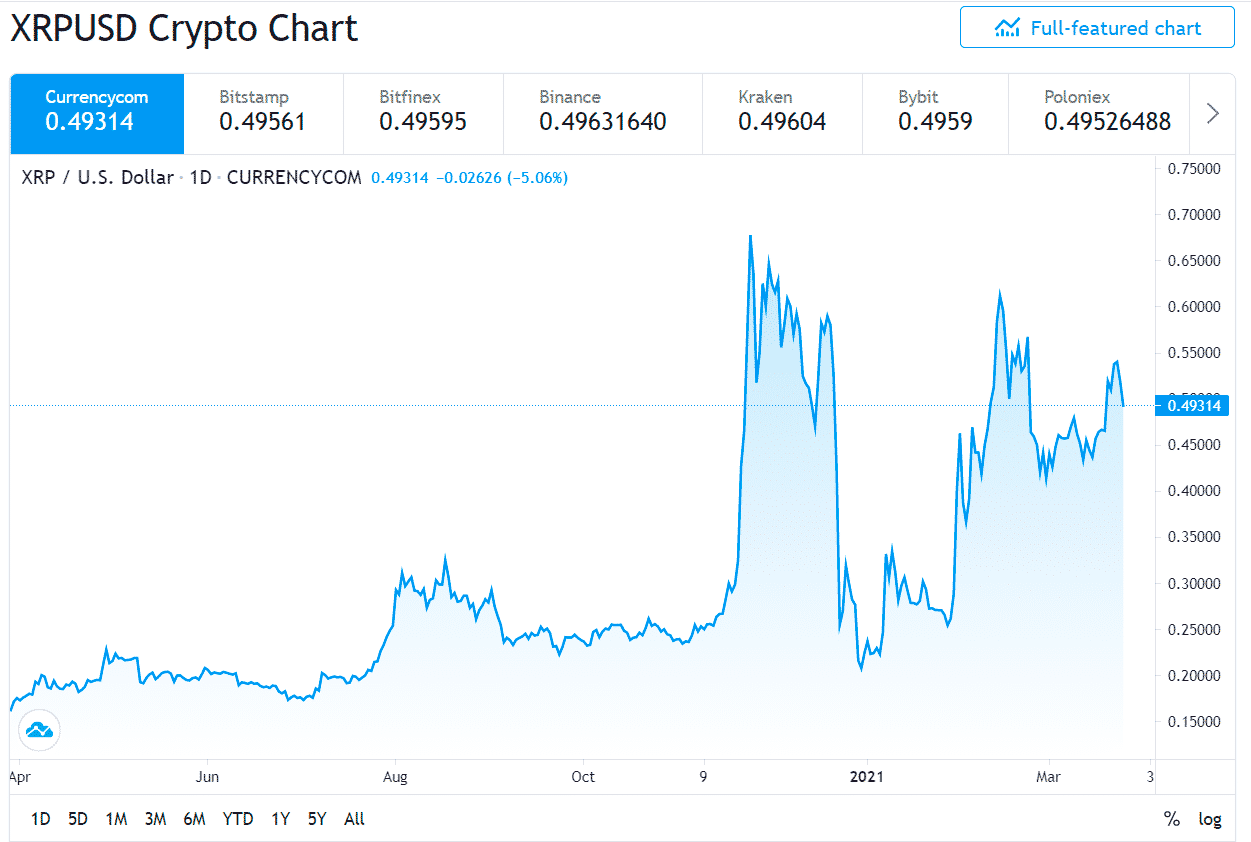 Its market capitalization stands at $24.7B. People can complete Ripple transactions in four seconds when Ethereum takes two minutes and Bitcoin an hour. Any currency can be traded for XRP. Banks and financial institutions would enter new markets by sending money around the world in seconds.
Pros:
Fast transactions.
Minimum commission.
Cons:
Not being entirely decentralized because Ripple, the company owns 60% of all XRP.
It lacks broad appeal because it is intended only for use by large financial institutions.
Conclusion
In the blockchain network, there are a variety of cryptocurrencies. We've already started using some of the network's most valuable cryptocurrencies. The altcoins we have discussed here have delivered exceptional returns in the past and forecast even better results in the future. Choose a cryptocurrency exchange if you want to make money by trading on the market.