The cryptocurrency boom has become a catalyst for the arrival of many new people on this market, who set themselves the goal of making money on instruments growing at a feverish pace.
Cryptocurrency trading platforms act as intermediaries in users' interaction with Bitcoin and other cryptocurrencies. It is here traders place orders to buy and sell digital currencies, and unique algorithms "bring together" buyers and sellers.
What exactly is a cryptocurrency exchange?
A cryptocurrency exchange is a platform for trading and exchanging some digital currencies for others, as Bitcoins or another altcoin, or various world fiat currencies, as USD, EUR, or any other. Apart from mining, which is the original way to create cryptocurrencies, exchanges are the only way to get them.
Cryptocurrency exchanges are subdivided into:
Centralized cryptocurrency exchanges
They operate on the principle of a public or private bank. For example, a client who wants to make any transaction, for instance, buy Ethereum or Bitcoin, entrusts his finances to the chosen cryptocurrency platform.
Decentralized cryptocurrency platforms
They work differently. The process of buying and selling or exchanging cryptocurrency here takes place without control from the main server. On decentralized cryptocurrency exchanges, you can also buy, sell, or exchange tokens of different architecture and make transactions with fiat money.
Crypto exchanges with cryptocurrency storage
They are not intermediaries between the buyer and the seller. These cryptocurrency platforms trade directly with clients.
Cryptocurrency exchanges without cryptocurrency storages
They will transfer funds to the client's account or a bank card after the end of a monetary transaction. This is perhaps the fastest way to purchase cryptocurrency without going through the verification procedure.
A crypto exchange can either be a market maker that generates its revenue by taking the bid-ask spread in return for their services or a matching platform that charges fees.
How do I make money on a cryptocurrency exchange?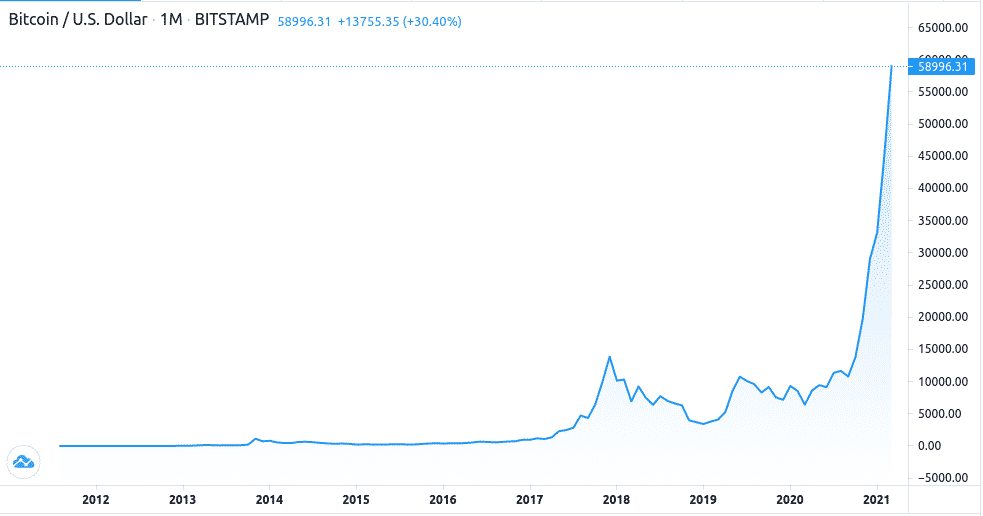 There's plenty of ways how to make money on a crypto exchange:
Buy and Hold, also known as HODL
If you had bought Bitcoin for $1 back in 2011, today, with its value at $58 000, you would have a return of 580 000%. If you pick your investments right and look at the fundamentals, you will be rewarded.
Some coins will reward their investors by paying them dividends, just like stocks. Some examples are COS, CEF, and KUCOIN.
This method is the riskiest. It requires knowledge in the technical analysis of crypto coin charts. But if done correctly, the returns can be huge.
This method involves holding coins in a live wallet and gaining on your investment in the form of dividend and price appreciation, with an average return of around 11%.
Let's trade, but how?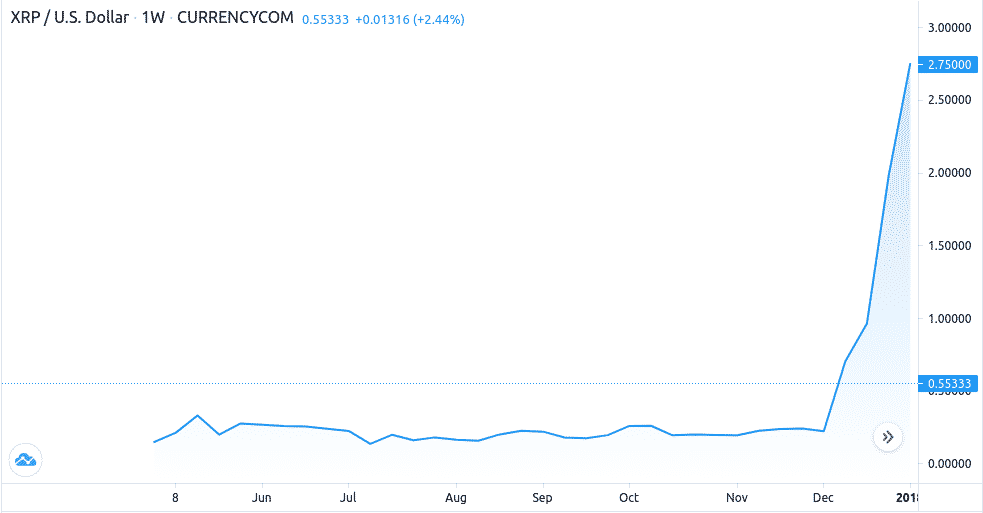 Let's take a closer look at the necessary steps to start trading crypto on an exchange:
You'll need to provide your personal and bank information such as social security number, address, date of birth, and email address. Depending on the country, you may be asked to provide different information.
Depending on the broker, you can do this either by wire transfer or bank funding through your debit card.
Crypto trading is usually done with Bitcoin or Ethereum because they are more predictable than smaller altcoins. However, altcoins do offer a lot higher short-term returns, sometimes even 1000% in a matter of months. The perfect example is Ripple that in 2017 had a return of 36.000% in six months.
In other words, learn how to trade. The main guidelines for choice are the size of the initial capital, the presence of professional knowledge, the availability of free time, and the character warehouse. By taking these parameters into account you will be able to choose the best trading strategy.
What to look out for when choosing cryptocurrency exchange?
The best way to find out about the exchange is to search for reviews from individual users and well-known websites. You can ask questions on various forums, such as BitcoinTalk or Reddit.
Before you start trading, make sure you understand the fees for deposits, withdrawals, and transactions. Fees can vary significantly depending on the exchange you use.
What payment methods are available on the exchange? Credit, debit card, bank transfer, PayPal, etc. If an exchange has limited payment options, you might not be comfortable using it.
Verification requirements
The vast majority of marketplaces require some form of identification to deposit and withdraw funds. While verification, which can take several days, may seem inconvenient, it protects the exchange from all forms of fraud and money laundering.
Some specific custom features offered by the exchange are available from particular countries. Ensure that the exchange you want to join allows you to have full access to all the tools and features of the platform in the country you are currently in.
Different exchanges have different exchange rates. In some cases, differences in rates of 10% or even higher are not uncommon.
What are the best cryptocurrency exchanges?
Established in 2012, three years after the creation of Bitcoin, it excels at being the easiest to use, ideal for beginners and experts alike. Since its founding, $50 billion has been exchanged on it. Coinbase charges a base of 1.49% for all transactions, and its trading platform GDAX incurs a 0.5% takers fee and supports over 100 countries, including the US.
Binance exchange began operations in July 2017. With over two billion in daily volume passing through, it is the world's biggest cryptocurrency exchange. The transaction fees it offers are among the lowest in the industry, only charging 0.1% per transaction. Deposits are free, and withdrawal costs some money. On Binance, you'll be able to purchase cryptocurrency with a bank account, credit card, or crypto transfer.
Founded in 2017 the platform distinguishes itself by paying crypto holders from 3-8.6% yearly, so it's considered the best cryptocurrency exchange for long-term investors. It has no fees or minimum budget and allows you to borrow money using crypto as collateral.
The Poloniex was founded in January 2014. More than $35.5 million in transactions are made on Poloniex per day. Among the advantages of the site is high liquidity, especially in cryptocurrency pairs with altcoins. Poloniex is good for withdrawing funds since the user only pays for the transaction itself on the blockchain.
The exchange was launched in July 2011. Kraken boasts an impeccable reputation for crypto security. Besides, this site was the first to propose using a whole audit system (Proof-of-Reserves). It consists of the fact that the platform cryptographically checks the coincidence of the balances of the exchange users with the funds on the Kraken wallets.
Conclusion
So that's how cryptocurrency exchanges work. Now it's on you. There's a lot of money to be made, and hear me out, a lot to be lost. Do not forget that trading crypto is very risky, even though it can make you rich. So only invest what you can lose and know what you're doing. Trade responsibly and get educated in the art of investing.