Earning money from forex trading is a process to buy one currency with another. It is the world's biggest financial market with the highest liquidity. As a result, many investors are confused about whether they should start forex trading or not. The leading players in this market are central banks, where retail traders have a small portion of liquidity.
How is it possible to make money from FX?
Many fortune hunters believe that it is possible to earn on forex exclusively by trading. However, there are many other ways. Let's take a look at several options.
It is the most popular, widespread, and quite effective way of making money on this market. The principle is clear: bought cheap — sold more expensive. It seems that this is simple speculation, but everything is more complicated in practice. To know the foreign exchange market, understand when to buy and when to sell, and do it successfully, you need to know and experience. In many ways, the correct choice of a broker and the ability of technical and fundamental analysis helps here.
A close-to-trading option for making money on forex is financial betting. For example, you bet $10 because the dollar will rise by seven points in a couple of days. If your prediction comes true, you get $10 and interest on the amount. If the forecast does not come true, the rate is lost.
Another option for making money on forex is the use of automatic systems. The bottom line is that you select the traders with the highest percentage of successful trades and subscribe to their signals. The system automatically copied all transactions that the trader chose. Do not forget that no one is immune from mistakes, and if "your" trader makes a mistake and loses a large sum, the same will happen to your account.
The next type of earnings is investing in PAMM accounts. This is a kind of trust management when a trader manages the aggregate capital of investors. The main feature is that you will no longer influence the trading process by giving your money under control.
How does the FX work?
It is a decentralized market where traders worldwide buy and sell currencies at a specific price. It is an entirely online market, and it operates 24 hours a day and five days a week. Almost 6.6 trillion dollar transactions happen daily here, which is way more than the New York stock market. Therefore, people often say that the forex is the world's most liquid market.
There are four major trading sessions: London, New York, Sydney, and Tokyo. The unique feature of this market is that there is no central exchange from where the transaction happens. Therefore, the price movement occurs with the overall buying and selling activity in the OTC market.
What is the OTC market?
OTC is the full form of over-the-counter. The wholesale market of forex where major central banks, financial institutes, hedge funds, insurance companies buy and sell currencies with a vast volume. Later on, the effect of that buying and selling activity in the OTC market comes to retail traders trading terminal through brokers.
How can retail traders take part in forex trading?
Retail trading is different from institutional as it is often not possible for individual traders to arrange colossal money that can move the market.
However, there are some ways to make money by retail traders:
In this market, currencies are bought and sold on the spot within a short period and settle the trade. Brokers usually take buy or sell orders and transfer them to liquidity providers instantly.
There is an agreement to buy or sell a currency at a predetermined price in the future. It occurs in the over-the-counter or OTC market.
In the future market, traders agree to buy or sell a currency at a set price on the future date. Unlike the forward market, the futures market is legally binding.
How to earn money from forex trading?
Buying and selling currency pairs is the primary way to make money in forex. However, if we go deep, we will see many other opportunities to earn money from forex trading, such as CFDs trading, binary trading, investment management, and so on.
Forex CFDs trading
CFD stands for "contract for difference," which is a contract between two parties. In CFDs, they exchange the difference between the opening price and closing price.
For example, if you want to buy one standard lot of EUR/USD, you have to invest a minimum of 100,000 USD in your trading account, which is often difficult for retail traders to arrange. Therefore, in CFDs trading, you can become a part of the contract to buy a portion like 0.10, 0.50, or 0.01 lot of EUR/USD.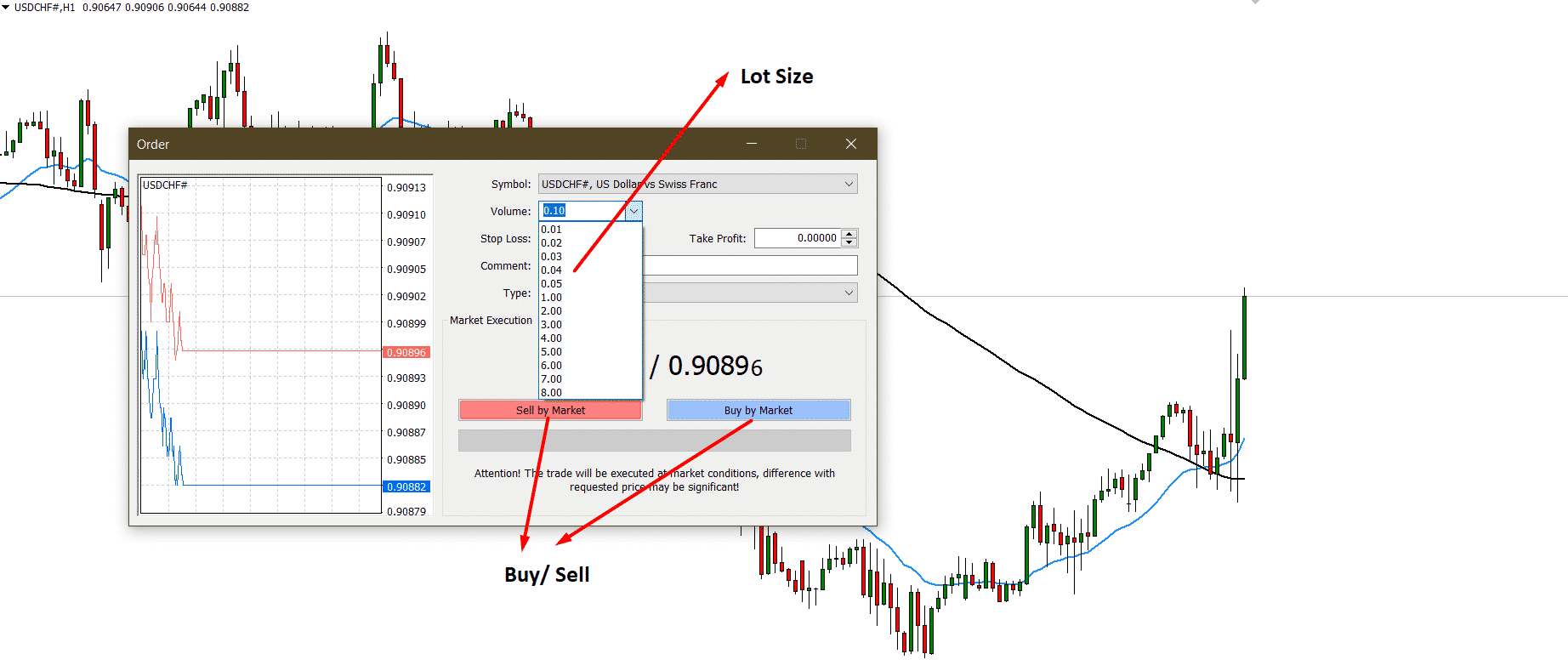 Remember that you have to trade with a margin in CFDs, where you need to pay the broker a specific amount of money. You have to speculate the price movement, if you think the price is going down, you can go short and sell, and if you believe the price is rising, you can go long and buy.
Forex binary trading
Binary is another way of making money. It is a straightforward method, and the possibility of making a profit in binary options is up to 70 percent. First, of course, you have to anticipate if the underlying market will go up or down within a particular time.
For example, if you find that the price of the EUR/USD has a higher possibility to go up, you can stake a buy from the binary trading platform. Here you have to set a time, like one minute, one hour or one day. If the price reached the direction of your analysis within the time, you would make money up to 70%. On the other hand, if your anticipation is wrong, you will lose.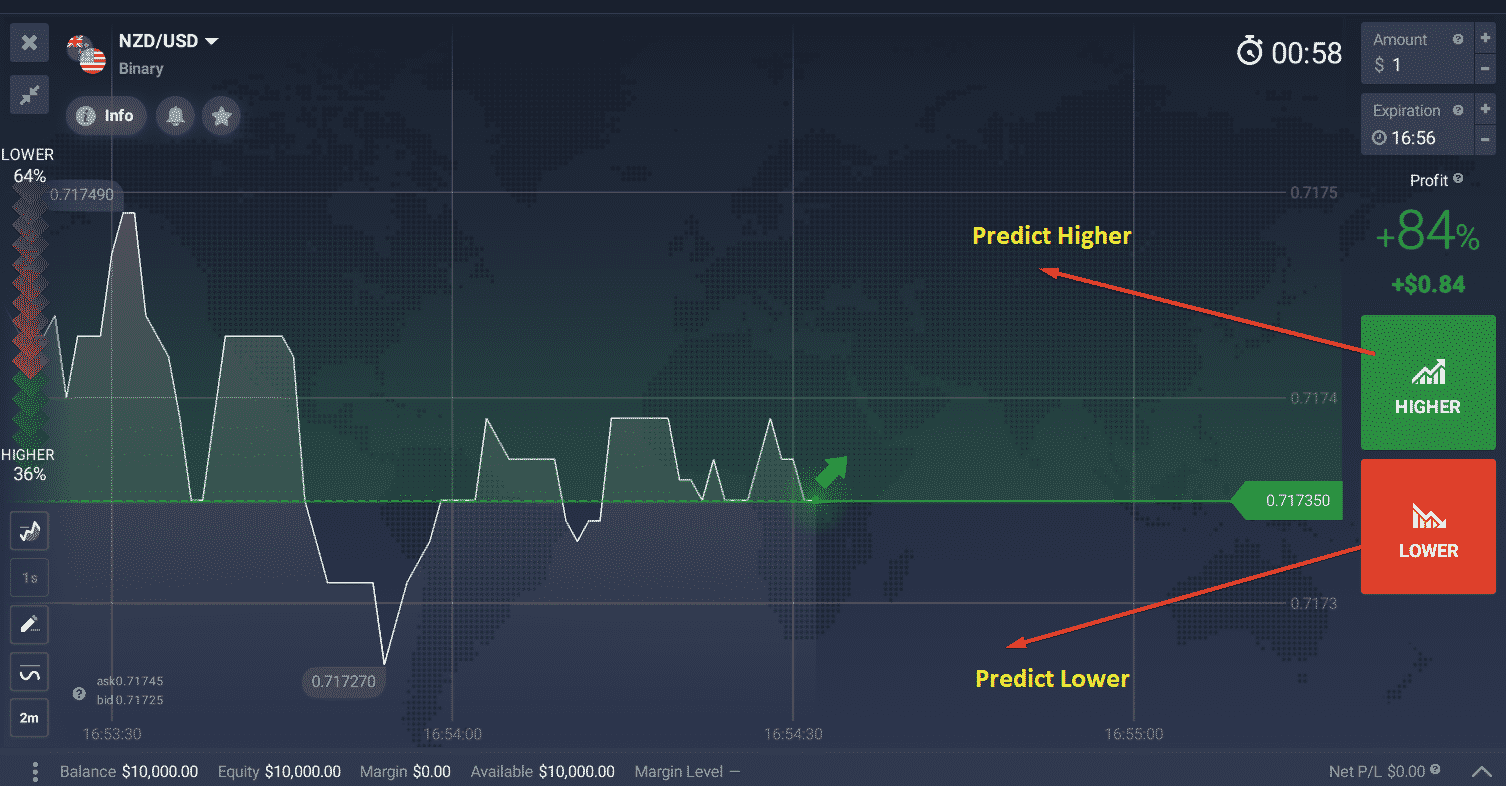 Investment management 
You can also make money from forex by investment management. This is where you will manage your clients' forex accounts and trade on behalf of them. You can join an investment management team, and it is very beneficial for money managers because they make more gains than retail traders.
Moreover, suppose you are good at trading. In that case, you can show your trading portfolio, and if investors like your trading style, drawdown, risk management, they probably give you millions of dollars to manage.
Social trading/copy trading
Social trading or copy trading is one of the easiest ways to make money from forex. You get to find and follow successful traders and copy their trading system. This method is suitable for investors and new traders who want to learn forex but also make money.

For social trading, you have to choose a trading platform that supports the social trading opportunity. Most brokers show the list of successful traders with detailed analytics of their trading, as shown in the above image.
Though you will not be doing the actual trading, you will copy their moves. If they make a trade, you also push a trade. So, if they make a profit or loss, you will make the same.
Final thought
You saw how the forex market works and how you can participate. Now it is time to decide. As a beginner forex trader, you should take education on forex trading strategies. The most effective trading strategies are technical and fundamental analysis. Most of the traders around the world follow either technical or fundamental analysis in their trading. Moreover, as it is an uncertain market, you have to follow strong money management and risk management techniques.