Index funds are attractive investments as investors can enjoy broad diversification. These funds are low-cost investments, and you don't often need to perform actions to make money from them. Index funds allow investors to make considerable profits only by investing and paying some management fees.
Fidelity Small-Cap index fund is one of the most popular funds among these types.
However, it is worth checking and researching the target fund from various angles before investing. We make a complete review of the Fidelity Small Cap Index fund, including its history, performance measurement, rankings info, fees, risk info, volatility info, etc.
What is the Fidelity Small Cap Index Fund?
It is a mutual investment fund that aims to provide investment results that correspond to the US small-capitalization companies' total return. This fund invests 80% of its assets in securities besides lending securities to earn. Investment of the fidelity small-cap investment fund includes securities in the Russell 2000® Index.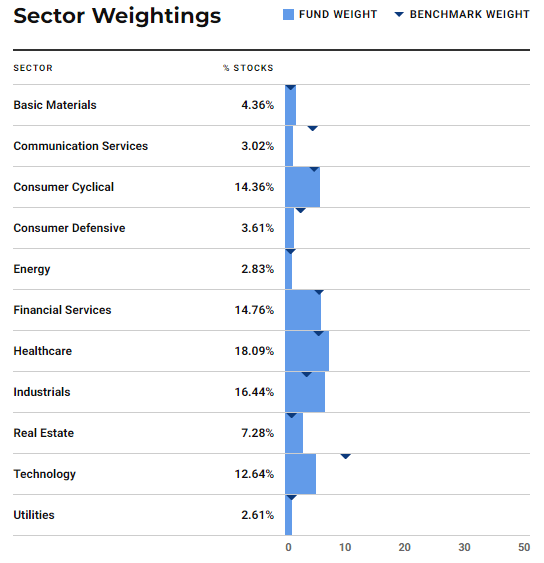 This fund belongs to the small bend category, and the portfolio style is small-cap. Fidelity small-cap index fund belongs to the Fidelity Investments fund family, and the fund status is open, and the symbol/quote of this fund is FSSNX.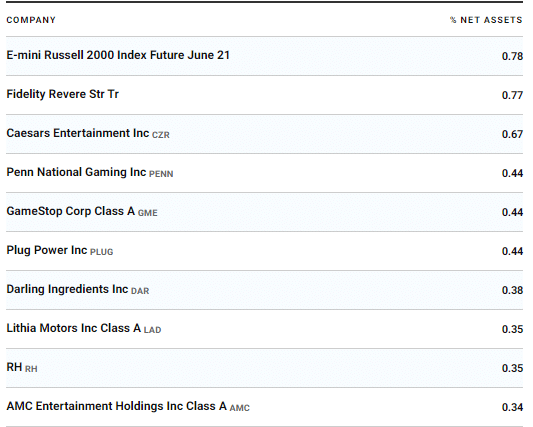 This fund has investments in healthcare, real estate, technology, financial service, etc. Fidelity small-cap index fund has investments in many company stocks that operate globally and have clients from various regions.
History of fund
The inception date of the Fidelity small-cap index fund is 7 Sep 2011. The lead manager of this fund has been Louis Kapoor Bottari since its inception. Before being the lead manager, Mr. Bottari was a manager, assistant manager, and senior portfolio manager.
From May 2008, he was the senior portfolio manager with Geode. This fund has been operating for about ten years. The net asset of this fund is 22.19B.

This index fund FSSNX is floating near $28.39 as of writing. The top ten holding of this fund has 6.17% of the total asset.
Rankings info
Ranking info enables investors to make a meaningful comparison to the asset with other same-type assets. It becomes easier to know the potentiality, risk factors, performance, etc., by looking at the ranking data — famous companies ranking between the same type of asset classes by comparing several angles.

According to the morning star, this fund belongs to a 4-star category for overall and three-year duration among 603 funds. This fund got a 4-star rating among 525 funds and a 4-star rating for a ten years duration out of 360 funds for five years. Morningstar gives the top ten percent five-star ratings, and the next 22.5% gets a four-star rating.

Another famous organization, Lipper ranking, ranks this fund as 615 out of 1363 funds for a one-year duration, and for five years, this fund is 498 out of 1150 funds.
Trailing total returns
The return info is an essential sector to look into before making any investment. Investors should choose an asset to invest in when the return info matches expectations. The return figure works as sufficient motivation to investors.

The YTD return of FSSNX is 13.92%, yearly return is 36.72%. Meanwhile, the three years duration return figure is 14.58%, five years return of this fund is 14.31%, and ten years return of fund FSSNX is 13.96%. To better understand, look at the figure below that shows the fund's past ten years return history.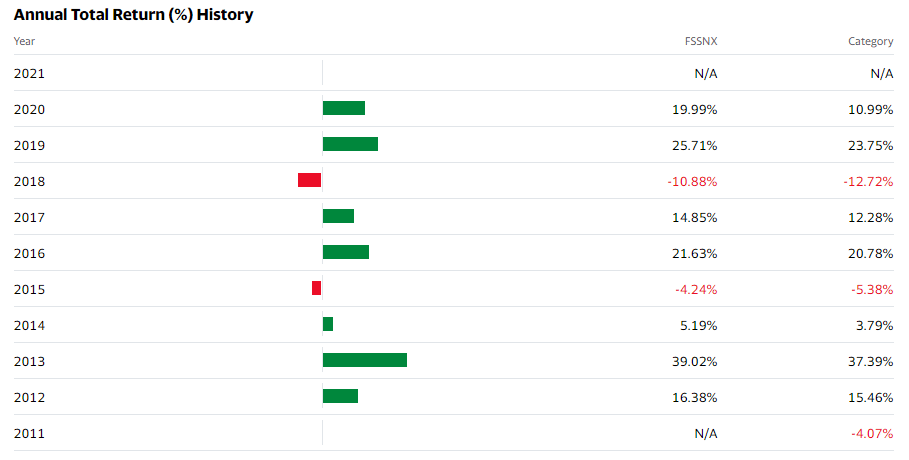 Now, look at the rank in the category chart for the FSSNX by total return.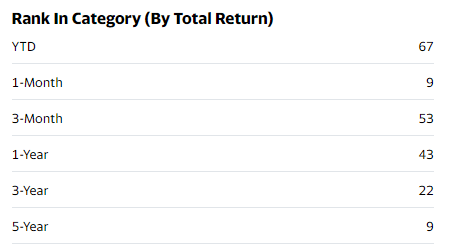 Check the monthly total trailing return chart below; it shows additional info besides monthly return info of FSSNX, such as S&P 500 TR USD, Rank in a category, etc.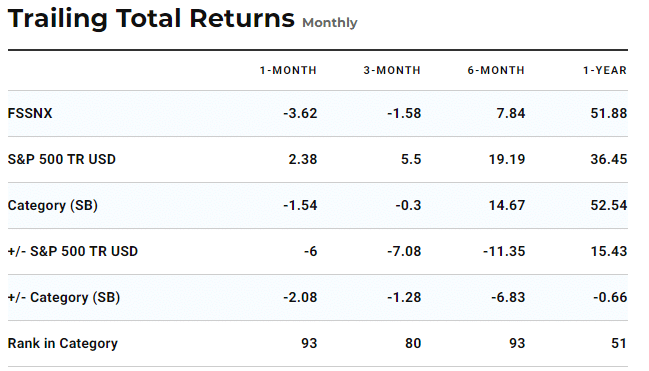 Performance measurement
Investors check on the performance measurement info of any asset before investing. Checking performance data helps to learn the potentiality of the investment asset. The performance of this fund is appreciable as five years average return is 8.29%.

Since its inception, this fund has had seven bullish years and two bearish years. To better understand, look at the chart below that is a trailing total return vs. benchmark info.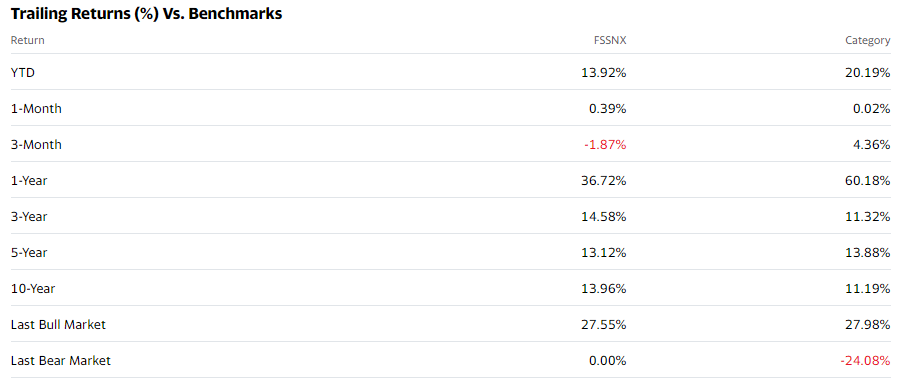 Now we are attaching a hypothetical growth chart of $10,000 investment in FSSNX since its inception.

So the capital grows more than 350% in ten years. The performance is attractive for this index fund. Now we are attaching a chart of the historical performance of FSSNX.

However, past performance doesn't guarantee any future profits.
Fees and costs
The Fidelity small-cap index fund has an expense ratio of 0.03%, and the management fee is 0.025%.

There is no minimum investment amount for this fund, so you can invest any amount you want or can afford.

The figure above shows how much you have to pay for a $10,000 investment in FSSNX.
Risk factors
The fund tracks the performance or total returns of many small capitalization US company stocks. Stock market response to many macroeconomic, microeconomic factors such as interest rate, government policies, inflation, etc. So these index funds also involve risk, but the risk is lower than the stocks or other financial assets.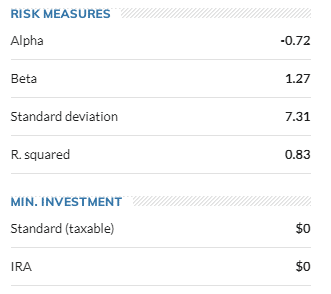 The Alpha value of FSSNX is -0.72, the Beta value is 1.27, and the standard deviation value is 7.31. According to Morningstar, this fund belongs to the above-average risk category in comparison to similar type assets.
Volatility measurement
The mean value is 1.19, and the Sharpe ratio is 0.51.

Volatility measurement info reflects the uncertainty of the price change.
Fidelity Small Cap Index Fund 2022 forecast
This fund has been doing well since its inception. During the recent Corona pandemic, this fund fell to near $12.90 from $21.31. Then it recovers in the same year and continues to move more upward.

We find this fund as a potential investment in the upcoming year 2022. Our research suggests that FSSNX will continue to grow in the next year if no uncertainty comes up.
Final thoughts
Finally, you know all the primary info about the fund. Now, if you want to invest in FSSNX, we suggest checking the return amount according to your capital, duration of investment, etc., before investing.