Nowadays, online gaming is inspiring innovation. Developers are creating new systems to leverage cryptos to purchase various in-game items such as gaming characters, cosmetics, costumes, unlock levels, etc. As a result, gaming coins have brought a reliable investment opportunity that might change your fate.
The global gaming market was worth $173.70 billion in 2020. Many experts predict this market will reach $314.40 billion by the end of 2025, with a compound annual growth rate of 9.64%.
Several gaming industries, such as Tencent, Microsoft, Sony, and Nintendo, each have approx. ten billion dollars gaming revenue every year. This article contains all the primary information on the top five potential gaming coins.
The top five gaming coins
This part includes the list of the top five gaming coins, where to buy them, and the best exchanges for each of them.
Enjin Coin (ENJ)
This coin is a potential crypto gaming coin. The offering company of this coin is Enjin which may be the most prominent social gaming platform that involves approx. 19 million gamers. This organization has more than 250k gaming communities and has approx 60 million views per month.
ENJ follows the ERC-20 framework and uses the largest cryptocurrency after Bitcoin, the Etherum blockchain network.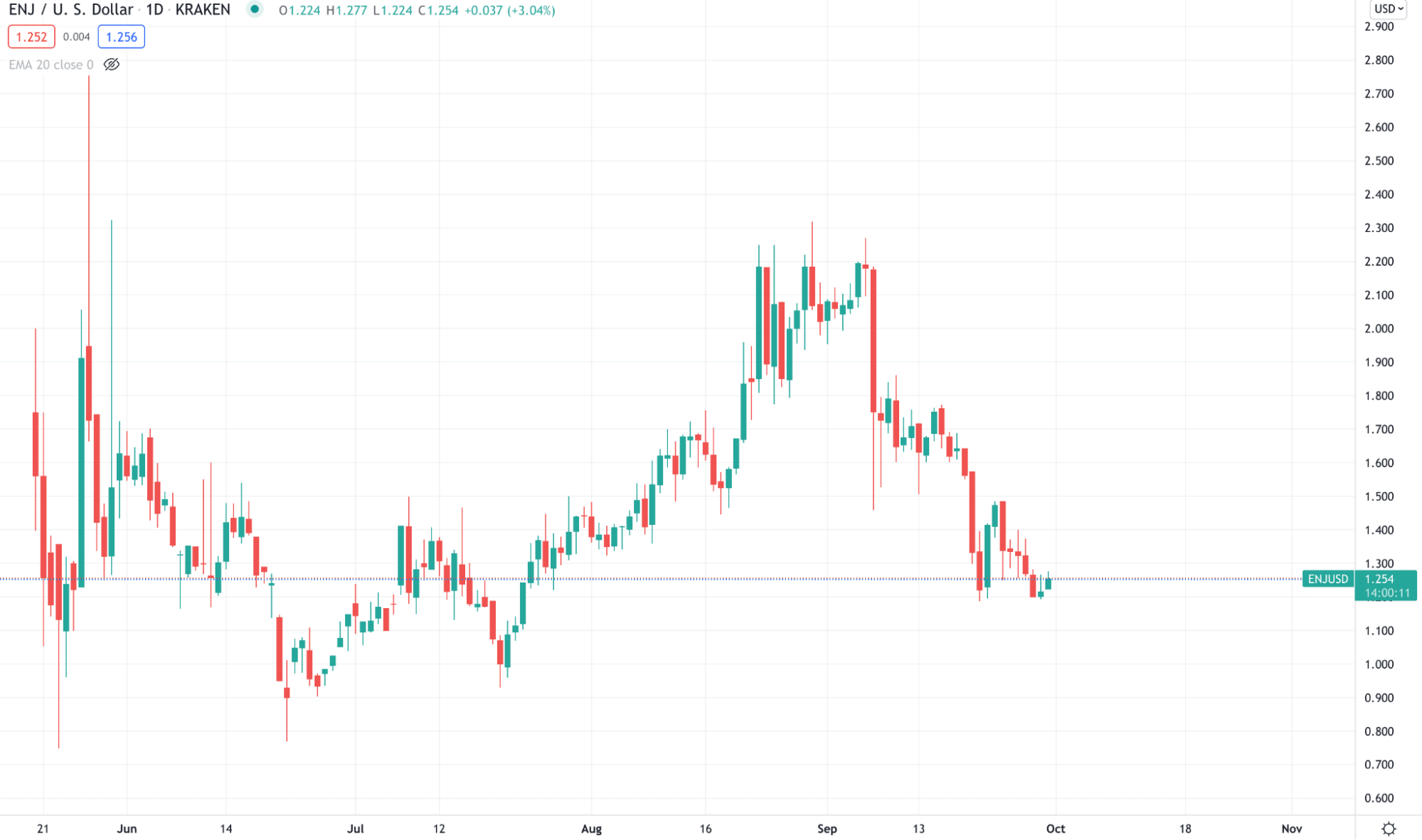 The Enjin platform enables developers to create, distribute, manage, and trade goods with this asset. You can have ownership of the coin and can purchase in-game items with it. Enjin coin wallets are Enjin wallet, Coinomi, Jaxx Liberty, ERC20, etc.
Meanwhile, the best exchangers of this gaming coin are DeversiFi, SwissBrog, CODEX, etc. Market cap of Enjin coin is approx. $1.07 billion as of writing.
TRON (TRX)
It is the token of the Tron blockchain network, which is one of the largest blockchain-based operating systems. It offers high throughput, availability, scalability, and low cost for the items and applications of the TRON ecosystem. The TRON blockchain handles approx. two thousand low-cost transactions per second.
It's no wonder that game developers love TRX as it involves a highly desirable platform with many decentralized applications, including gaming dApps. It makes TRON a highly desirable game token or gaming coin.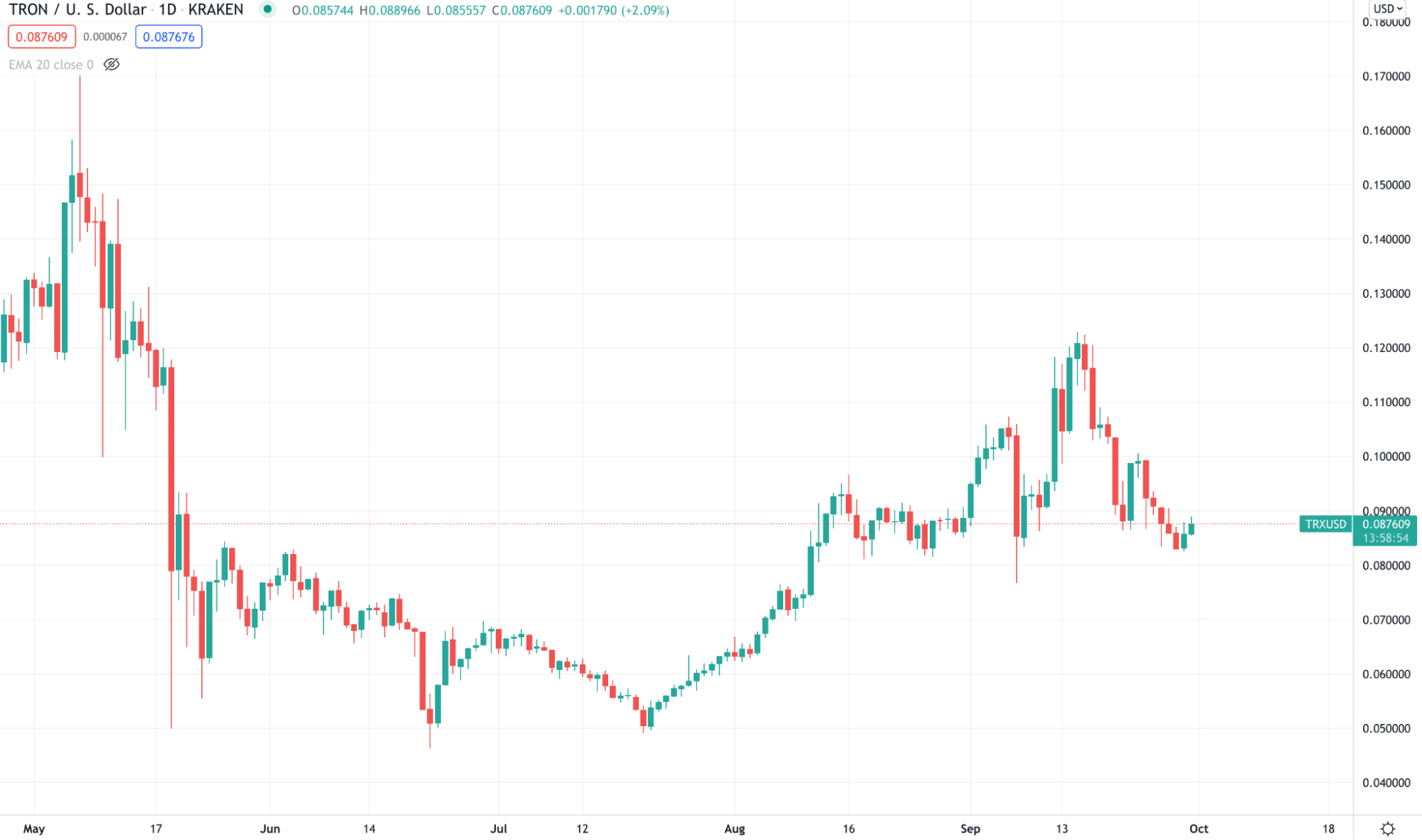 Tron obtained the BitTorrent back in 2018, which is a San Francisco-based internet technology company. BitTorrent has users from all around the globe, and more than 170 million people use the product of BitTorrent every month. The BitTorrent protocol involves delivering 40% of the world's internet traffic daily.
The number of TRON account users is increasing so rapidly that it has already crossed 17 million. The Tron foundation launched Tron Arcade in August 2021. That is a play to earn a fund of 250 million euro or approx — two hundred ninety-one million dollars game development projects at the duration of three years.
TRON wallets are Bitcoin, Bitpie, CitoWise, etc. Meanwhile, the top TRON exchangers are Bithumb, CryptoLocally, DEcoin, BigONE, AAX, ChangeNOW, CODEX, FTX, etc. The market cap of TRX is more than six billion dollars.
WAX (WAXP)
WAXP is a token of the Worldwide Asset Exchange platform, a blockchain-based online platform that allows buying and selling in-gaming products such as costumes and gears or virtual items globally. It is a decentralized online platform. It enables the opportunity to have fully operating functionality for anyone in the virtual marketplace without any infrastructure, security, or payment processing.
The developer of this platform is OPSkins, which is a leading online marketplace for video game items. The design of WAX is to serve 400+ million online gamers who already buy, sell or collect in-game items.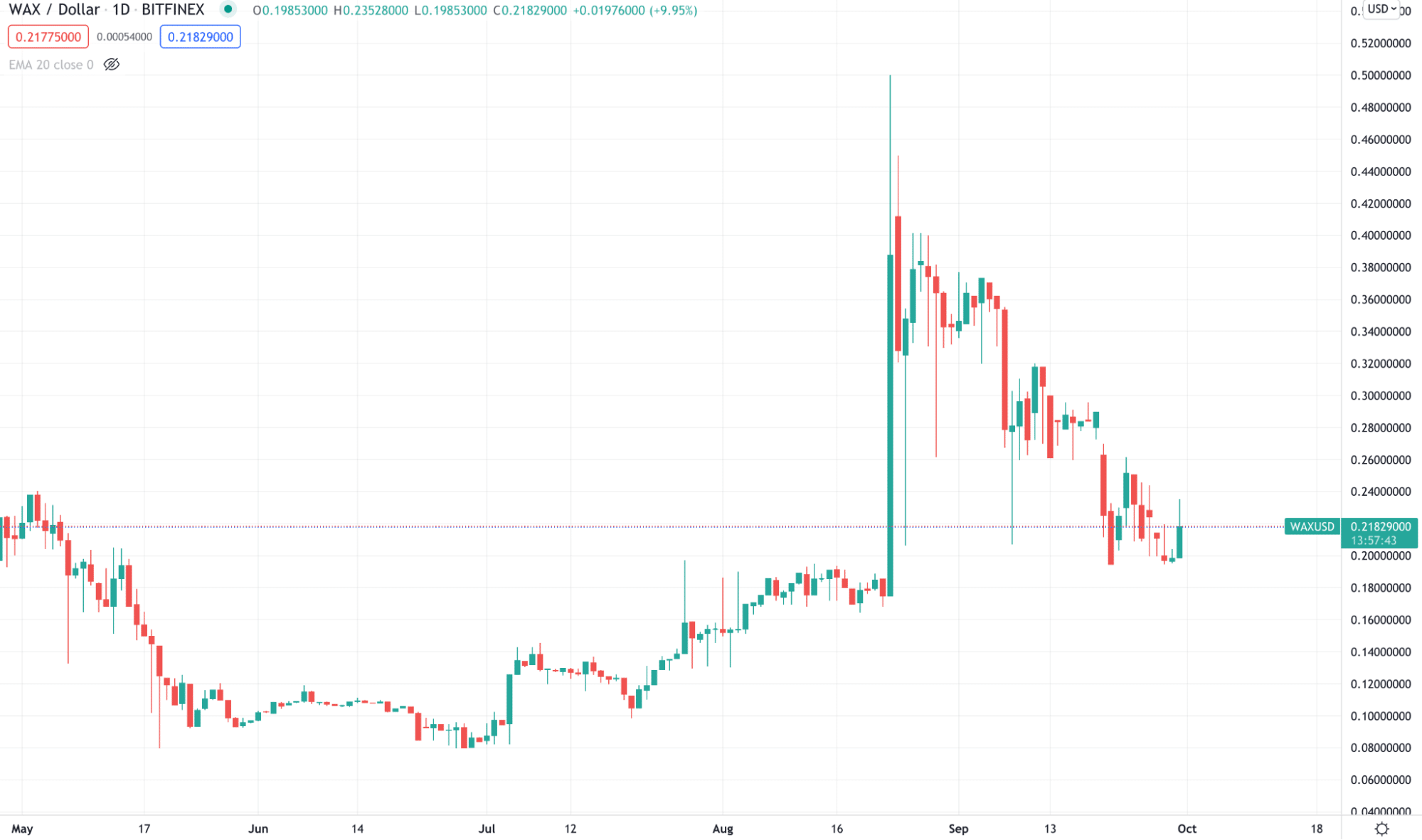 WAXP uses the Ethereum blockchain, and the development status is an ongoing development. The wallet of the WAXP is Exodus, and the exchanger of this gaming coin is CryptoLocally. Marketcap of WAXP is 354+ million dollars as of writing.
Decentraland (MANA)
The foundation of MANA is in 2017, which is a crypto coin of Decentraland. It is a virtual reality platform that depends on the Ethereum blockchain network. This platform allows the creation of multiplayer games.
The Decentraland Builder is an easy-to-use platform that offers to create hundreds of 3D items that you can use to develop or build almost anything in the virtual gaming world. In the launching time, Decentraland's offering was 24 million initial coins.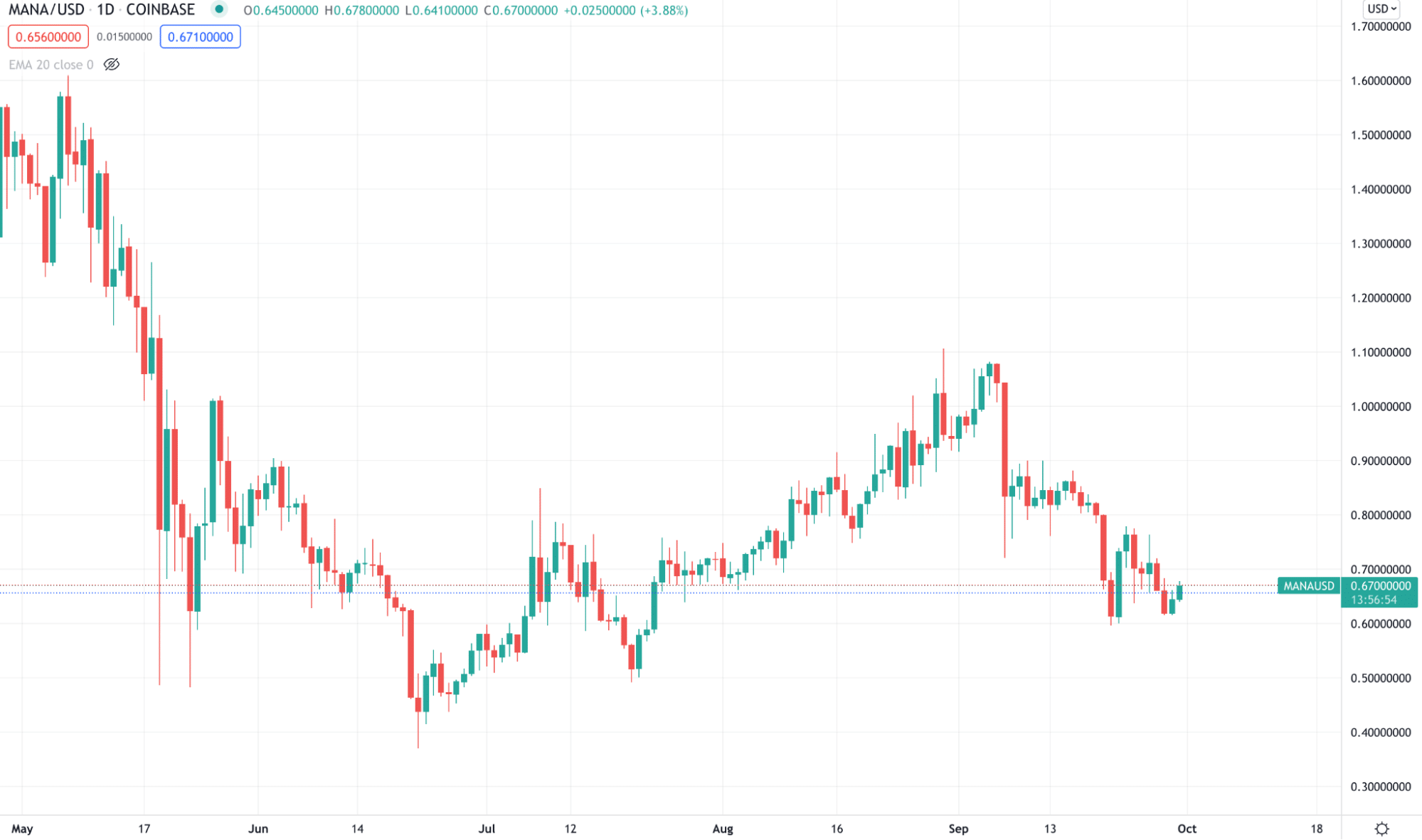 Founders of Decentraland are Esteban Ordano and Ariel Meilich. Decentraland uses two tokens: LAND and MANA. Wallets for this gaming coin are Trust Wallet, Ledger, Coinbase, MetaMask, etc. At the time of writing, the market cap of MANA is 1.1+ billion dollars.
The top exchangers for MANA are Coinbase, MXC, Binance, FTX, Huobi Global, etc. You can trade MANA currency against Ethereum (ETH), Tether (USDT), Bitcoin (BTC), etc.
The Sandbox (SAND)
The SAND is a virtual world where users can create, monetize and own their gaming experiences on tokens which is SAND. This platform uses the Ethereum blockchain network, where players can create digital assets in nonfungible tokens or NFTs. Then users can upload the assets into the marketplace for selling. Artists or users can use SAND to build or modify their assets or NFTs. The pick price of SAND was 1.01 EUR, and the lowest price was 0.024 till now.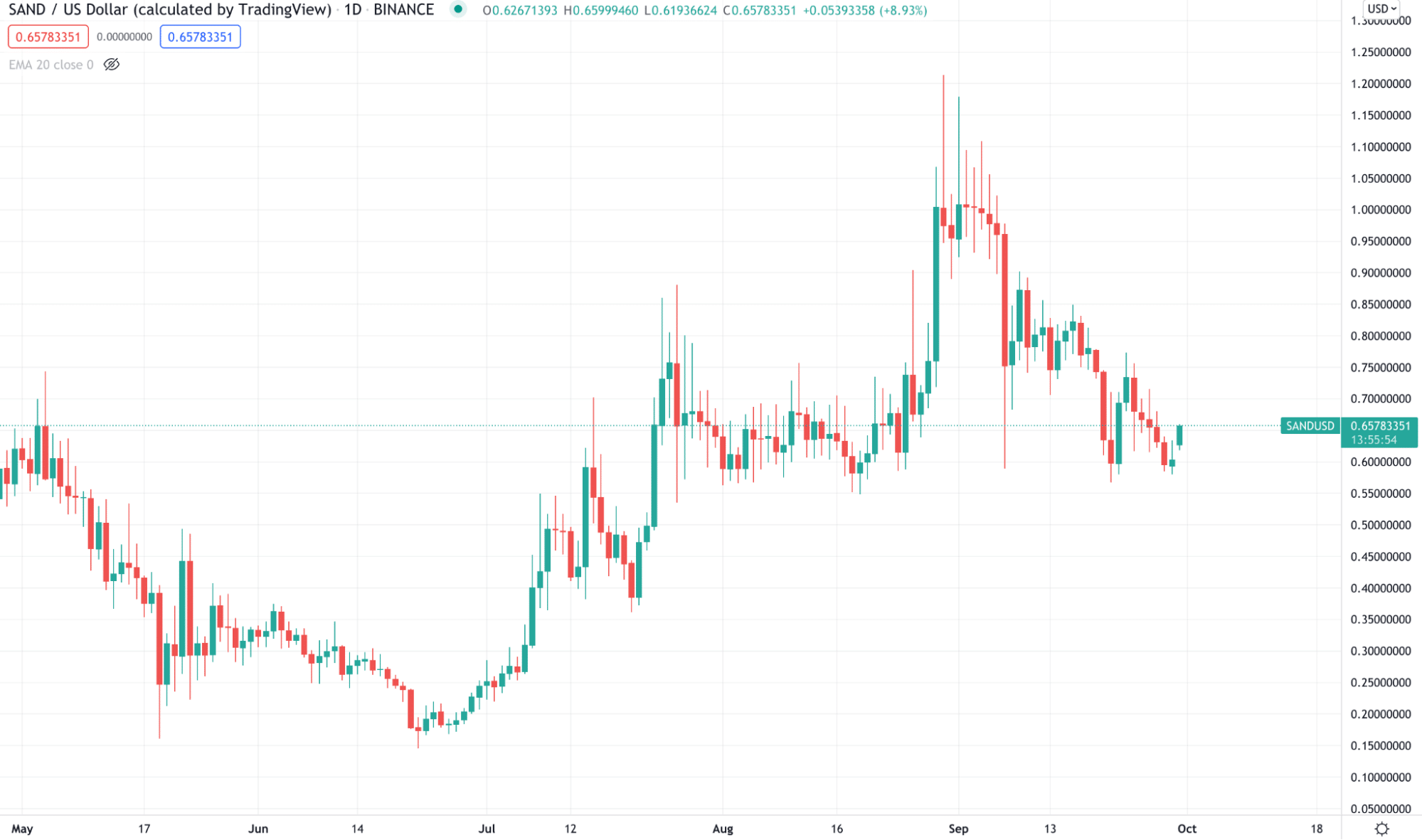 A LAND is a digital virtual real estate piece. Once any gamer owns a LAND, then he can fill it with gamers and assets. The Sandbox allows purchasing all these in-game assets by using SAND. You can store or exchange SAND by using MetaMask, Trust Wallet, etc. The market cap of SAND is more than 554 million dollars at the time of writing.
The top exchangers of this gaming coin are eToro X, Binance, Digifinex, etc.
Final thoughts
Finally, these are the top five potential gaming crypto coins. You can purchase them for gaming or create coins to sell. Online gaming is becoming so popular day by day. So billions of dollar transactions happen daily among gamers and developers. Gaming coins enable options to anyone becoming part of this billion-dollar industry.