Hedge funds are the biggest sellers in December, having been affected by the lower-performing software company stocks with close-to-close moves in the Nasdaq 100 at around 1.4%.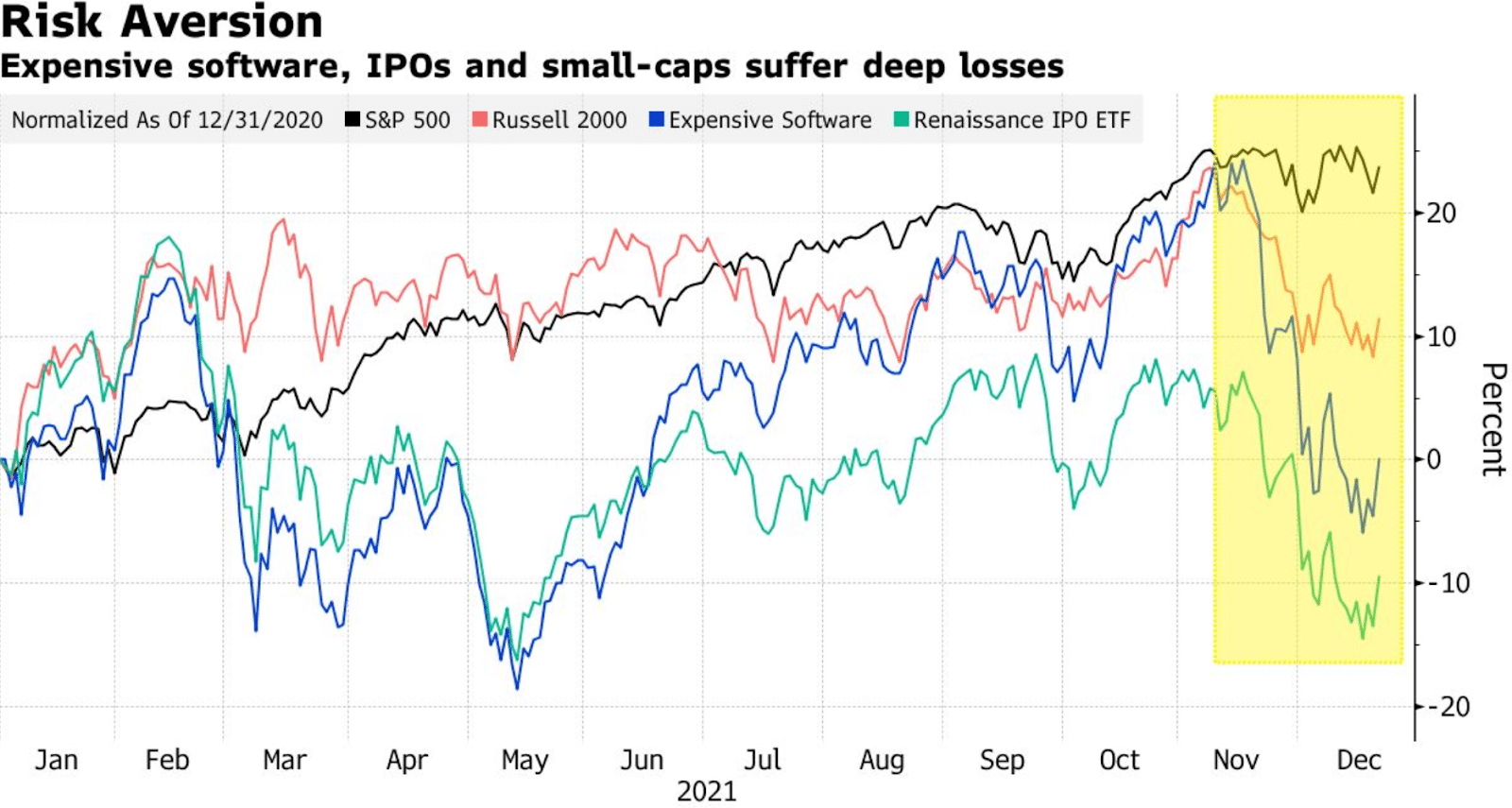 A three-day price surge in the S&P 500 to over 26% in 2021 reduced sell pressure among investors, but concerns remain around Omicron and the rising inflation.
The head of equity derivatives and cross-asset products at Cantor Fitzgerald, Eric Johnson, says that a low selling supply, and the price surge could be short-lived.
Johnson also points out that the tighter federal policy could mean that the upward trajectory may be unsustainable.
The positive sentiments on the economic growth and the report that the Omicron Covid-19 variant could be less severe have seen the S&P 500 rise to about 70 all-time highs in the year.
Investors are taking a conservative approach to risk-taking with stock performance for firms with stable income in healthcare and utilities surging the most at 7% in December.
S&P 500 is up +0.62%
Source: Bloomberg