NewYorkCoin is decentralized crypto developed by an anonymous person and released as open-source software in 2014. It does not execute activities or keep funds on a central server. This coin is P2P crypto and an open-source application project licensed under the MIT/X11 license. The build and transfer of coins are governed by no central authority and are based on open source cryptographic technology. NewYorkCoin was a fork or altcoin of Litecoin.
NYC is essentially indistinguishable to LTC in technical specifications, with five times faster authentications, no sending or receiving fees, and low-difficulty, energy-efficient mining incorporated into the code. This update will briefly discuss NewYorkCoin, its technical outlook, and prospects. So buckle up for a quick review.
What is the NewYorkCoin? NYC explained
It was founded in early 2014, soon after New York officials stated that BitInstant founder Charlie Shrem would be prosecuted. It was launched six months before Hal Finney, the first BTC receiver and member of the famed Cypherpunks died.
On March 6th, 2014, an unnamed developer released NYC as open-source code on GitHub (s). Apart from BTC, this coin is the only other cryptocurrency yet to be developed by an anonymous developer.
Throughout NewYorkCoin's early days, crypto miners and admirers kept the network alive and healthy, while the original developer vanished shortly after its launch in March 2014. Charlie Kartchner, an early script miner, founded newyorkco. in March 2014 to make coin data, block explorers, wallets, and mining pools more accessible.
NewYorkCoin: is it a good investment?
If you're looking for successful crypto to invest in, NYC may not be a good choice for a short period. However, long-term investment can bring some returns.
It is lightning-fast crypto, with unverified transactions taking less than a second to complete. The coin is gaining popularity as retail-level crypto around the world. It allows for a lightning-fast, cost-free international money transfer system. In addition, free merchant services platform is available to retailers worldwide.
In early 2018, a dedicated development team joined NYC and improved the network's source code, core wallets, and security. The total value of the NewYorkCoin increased by 1,000% in a matter of days during January 2018, reaching a market capitalization of $120 million ($0.0012/NYC). However, NYC failed to maintain a bullish momentum and plunged dramatically (approx 73%) from $0.0002335 to $0.0000611.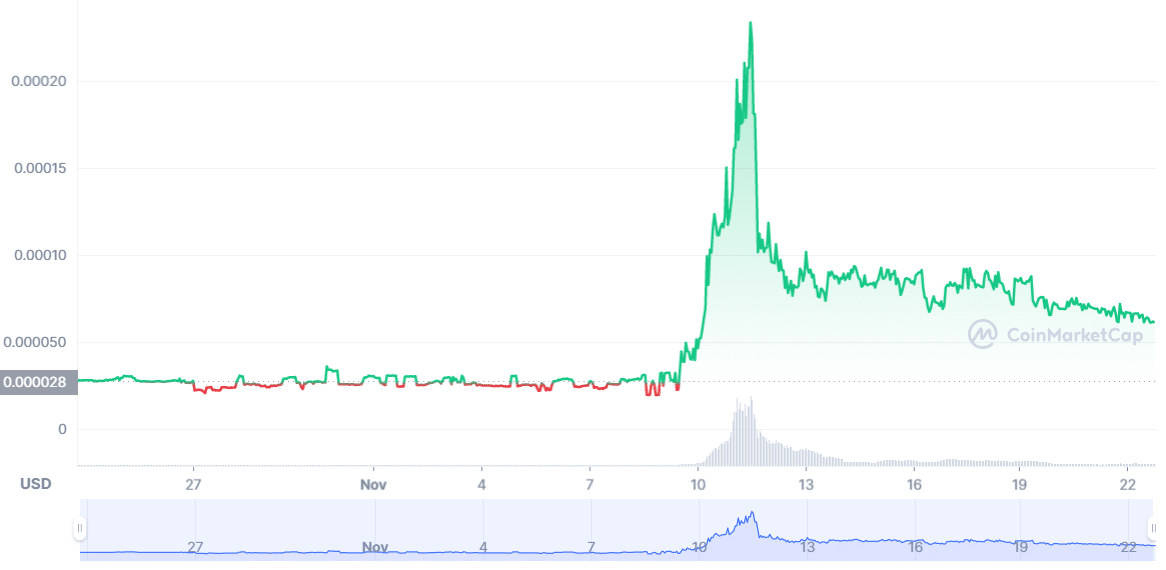 NYC has transformed various industries since its debut. A number have approved the coin of regulators, and a team of developers is working hard to promote and boost its acceptance. The price of this coin is expected to rise steadily over the following five years, exceeding $0.00030 by the end of 2025.
NewYorkCoin price prediction for 2022
NYC value is expected to reach a level similar to its previous all-time high by 2021. We can anticipate an average price of $0.00007244 by 2021. If all goes according to plan, the highest price of NYC in 2021 may be $0.00007451.
NYC is now ranked 1190 in the crypto market. The overall market cap of NYC is $8,758,874, with a 24-hour trading volume of $13,868. According to the NewYorkCoin technical analysis, the NYC price is predicted to cross an average price level of $0.00009245 in 2022, with the anticipated minimum bid value of $0.00008923. Furthermore, NYC has a max. price level of $0.00010543.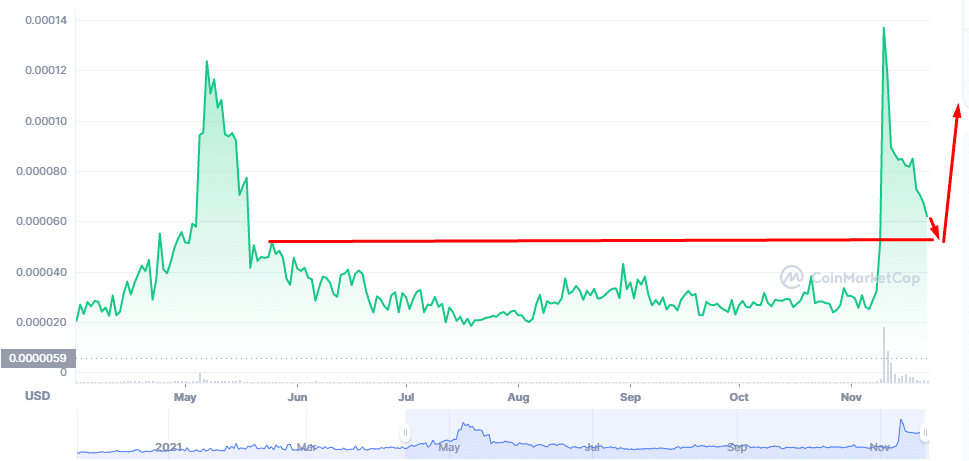 How to buy a NewYorkCoin?
NYC desktop wallets are presented on the official coin resource. Versions are available for Windows and macOS. There is also a paper wallet for storing tokens offline.
If you're wondering where and how to buy NYC, the top cryptocurrency exchanges include STEX, YoBit, SouthXchange, Graviex, and FreiExchange.
If you are a newbie, follow these steps:
Create an account with an exchange like STEX, YoBit, SouthXchange, Graviex, and FreiExchange. Regardless of the choices, the first step is to register with any above exchanges that offer NYC.
Buy BTC to exchange it for NYC.
Use the exchange to convert BTC into NYC.