NFT is one of the leading modern trends, and the number of news in the world of NFT is growing at the speed of light. One of the most impressive happened in Christie's art auction, which claimed an eye-popping bid of $69.3 million for the tokenized Beeple. Many people ask: «Is NFT a bubble that is about to burst, or is it the new possibility to earn money?». Let's look attentively.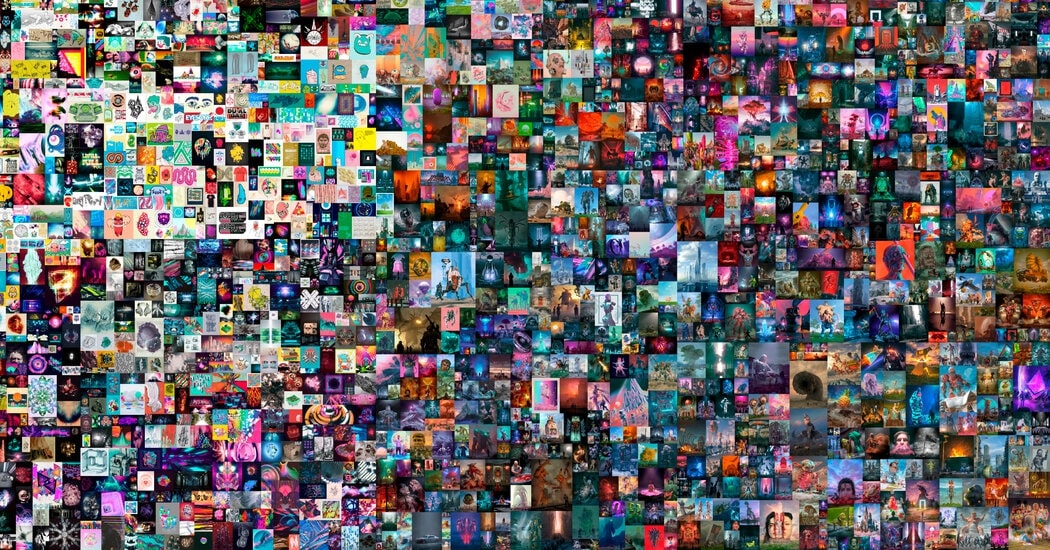 What are NFTs (non-fungible tokens), and why do they become more and more popular?
A technology that will significantly impact all areas of our lives allows us to digitize the interaction with any virtual and physical goods. But how?
The peculiarity of these tokens is the word "non-interchangeable." Thus, an item unique due to its characteristics and cannot be formally replaced with the same one is considered non-interchangeable.
A token is a designation of an entity in a system that operates on a blockchain. Blockchain made decentralization possible, that is, the elimination of the trusted intermediary that powers complex systems. For example, you trust the bank to store information about your funds, but it is easy to fake it if the data is stored in one place. The blockchain allows you to store information about all transactions on computers, which means that it cannot be destroyed or falsified.
How did the NFT story begin?
The first massive use of blockchain was cryptocurrency — Bitcoin. Then Ethereum appeared, the author of which expanded the use of blockchain by coming up with smart contracts. That is executable machine code and will work as programmed. Thanks to Ether, complex transactions with various digital assets are possible. But not all purchases are inherently equal and fungible. And it would be cool to transfer information about them to the blockchain and instruct smart contracts to deal with them. That is how NFT was born.
How do NFTs work?
We can attach NFT to any digital product — image, video, audio. The token will contain all information about the product. By owning, buying, selling, or exchanging a token, we perform all these operations with the product.
For example, you made a gif with a lemur, and it spread all over the Internet. So how can you prove that you are the actual owner now? Thanks to NFT, it's easy. Attach a token to the gif, and it belongs to you.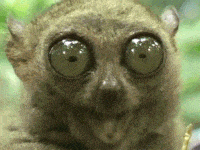 What can be tokenized?
Anything, but in fact:
Digital art
Game items: weapons, skins, characters
Any items in virtual universes
Tokenization of any digital product has many valuable features that increase the value of this product.
What for?
A logical "screenshot question" arises for many who first hear about NFT: "But I can just save this picture, can't I ?!". It used to be a real problem that made life difficult for those who created digital work. Anyone could keep it for themselves, and this copy did not differ from the original. Now, thanks to NFT, no.
How do NFTs work in practice?
Take, for example, the painting Black Square by Kazimir Malevich. You can hang a reproduction on the wall and look at it, and you can download a jpg image with a picture to your phone, print it on a sweatshirt, or take a photo of the original. The value of the original will grow. The same will happen with digital art.
When we come to an art gallery, we know that we have an original in front of us. Blockchain is an art gallery. The context around it determines the value of a work. And the blockchain fixes this value and its ownership, as it allows you to confirm the request and originality of any work.
Where is NFT already working?
Games
Games are the largest segment of the digital economy, with many completely non-fungible items. They can significantly benefit from the implementation of NFT. The game itself becomes more beneficial for the user.
Art
Some digital artists deny singling out "crypto art" as a separate area. The programmability of NFT allows, for example, to make the reward automatic. You will be able to receive percent from each resale of your work. The commission is registered in the smart contract and will be automatically sent to your crypto wallet.
Collecting
Collecting is the second area of ​​life after art, on which NFT technology has had the most significant impact. For example, virtual sports cards are not just pictures but also videos and any other general information. As a result, it has become easier to sell and change them, and NFT cards do not deteriorate.
Metaverses
The metaverses are virtual worlds that give a sense of presence in space and time, social interaction, and the ability to take part in the virtual economy of the world. Examples of traditional virtual worlds are Minecraft and Roblox.
How to buy NFTs?
Get an Ethereum wallet. With its help, you will be authorized on all sites, and the wallet will identify your public and private keys.
It's better to start buying with inexpensive lots on Rarible or OpenSea. Focus on your taste, but remember that you cannot resell every NFT for a higher price, so buy the work you would like to own.
Remember that you will need to pay some commission in addition to the price of the NFT itself. On average, this can cost you 0.03-0.06 ETH.
How to make money on the new trend of NFT tokens?
The tokenization of an object is called minting. The easiest way is to post your work on Rarible or OpenSea.
But on Rarible you have to pay for gas. OpenSea uses a lazy way — you prepare everything for the minting and the actual release of NFT with a record in the blockchain. Accordingly, gas consumption will happen if there is a buyer for your work.
The future of the NFTs
NFT is the primary trend in blockchain in 2021. But what is it, the bubble or the technology that revolutionized? Of course, the future will show, but it totally could be something that will fundamentally change the way digital content is created, sold, and accessed.