London Oil futures dropped 0.9% to around $76 per barrel on Friday as trading volumes reduce in the holiday seasons.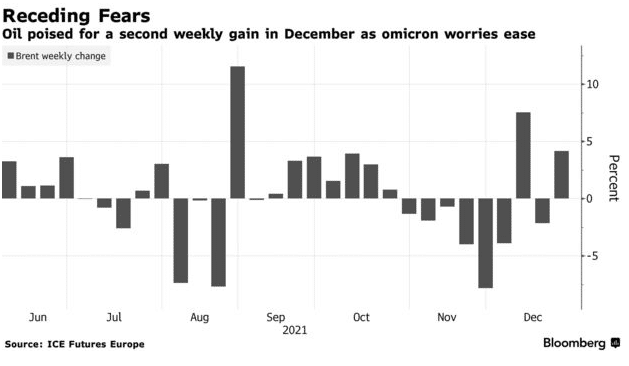 Brent oil contracts dropped to around 125,000 from about 1 million usual contracts.
The futures are approaching a weekly gain after indications that Omicron Covid-19 could be less severe than earlier expected.
Despite the variant causing travel restrictions and a jump in infections, a health agency in the UK says that the Omicron could be less riskier than the delta variant.
The gains from the oil sector recovery coming from the pandemic seem to have been slowed down by the Omicron news, but the demand has been boosted by the reports on the severity.
The report comes as the US awards the second batch of crude oil from the strategic reserve to Marathon Petroleum in a push to tame the rising cost of energy.
CL1! is up +1.42%
Source: Bloomberg