Options traders are investing in WTI futures as they expect oil prices to rebound to $100 per barrel because of the growing demand for crude oil globally.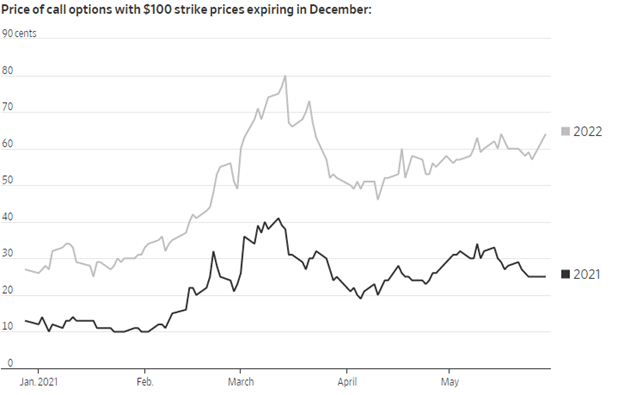 The traders are making huge leveraged bets on the WTI call contracts prices increasing past $100 after 40% rise in the current year.
The loosening of COVID-19 restrictions has boosted WTI prices to its level since 2018 at $70 per barrel and average price of over $3 per gallon in the U.S.
The growing popularity of the $100 oil-options bet is a popular example of the current strategy of traders to converge on wagers to boost portfolio returns.
Robert Yawger, Mizuho Securities USA noted the WTI buyers are betting on increased market volatility rather than a wager on higher oil prices.
WTI oil prices dips -0.53%.
Source: The Wall Street Journal.