Let's start by defining the PAC Protocol. It's a digital network that connects merchants, consumers, and businesses with a quick, safe, and cost-effective way to send digital transactions worldwide. The PAC Protocol is based on a first-of-its-kind blockchain technology that combines proof-of-stake and deterministic master nodes to provide instant, safe, and low-cost transactions.
This update will briefly discuss the PAC Protocol, its technical outlook, and prospects. So buckle up for a quick review.
What is the PAC Protocol coin? PAC explained
The PAC Protocol (PAC), established in the United States, intends to create next-generation blockchain network solutions to address real-world issues. It claims to be one of the world's largest genuinely decentralized master node networks, with almost 13,000 active nodes spread around the globe.
Its network is based on the energy-efficient proof-of-stake (PoS) technology, significantly lowering its overall carbon footprint. It claims to be the world's most influential and secure masternode network, enabling frictionless transactions worldwide and making them faster, safer, and cheaper.
PAC Global is the people's platform for transactional and data transmissions and immutable records, built on a huge distributed network championed by blockchain pioneers and with the complete elimination of the middlemen.
This crypto is blockchain-based, and it's available on six different exchanges, with 18 active markets. PAC has a 24-hour volume of $149,644 and a market cap of $78911.629, ranking it 350th out of all cryptocurrencies.
PAC Protocol coin: is it a good investment?
Over six months, this coin's price has dropped from $0.0170 to $0.0046 as the coin seems to lose popularity. But lately, the PAC Protocol has started pushing with the marketing campaigns in Times Square NYC on the NASDAQ Billboard featuring PACs own Braxton Miller. Alongside, PAC Protocol's brand awareness campaign is launching in London.
So if you're seeking a solid return on your virtual currency investment, PAC may not be an excellent investment in the short run but can prove to be a perfect choice for long-term investment. PAC Protocol can reach new heights in terms of price.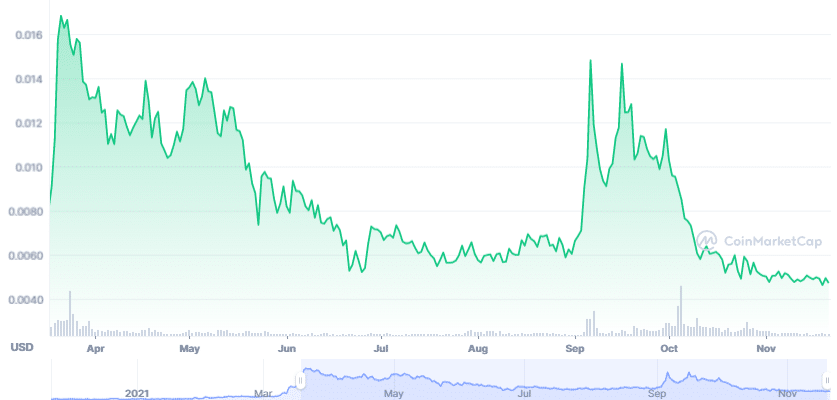 PAC Protocol coin price prediction suggests a long-term growth, with a price prediction of $0.035 for 2025. Moreover, PAC Protocol has the potential to reach a high of $0.026 by 2030. Please bear in mind that any investment has some risk. So, undertake as much research as possible before investing.
What will the PAC Protocol coin be worth in 2022?
The coin has already plunged to a multi-month low of $0.0047, entering the oversold zone. Bulls may enter to purchase the less expensive coin. Thus, PAC Protocol forecasts for 2022 are overwhelmingly optimistic. It's gaining social acceptance, and we expect this trend to continue. Therefore, this will help to bolster the price of the PAC Protocol in the coming years.
In 2022, the price of PAC Protocol is expected to reach a minimum of $0.007. Throughout 2022, the PAC Protocol price might reach a maximum of $0.009, with an average price of $0.007.
PAC Protocol Coin price prediction for 2022
The overall market capitalization of PAC is $76,361,166, with a 24-hour trading volume of $223,314.00. PAC Protocol (PAC) is now ranked 517th in the cryptocurrency market. According to the PAC Protocol price forecast and technical analysis, the PAC price is predicted to cross an average price level of $0.007 in 2022. By the end of the current year, PAC's minimum price value is anticipated to be $0.007, with a maximum value of $0.009.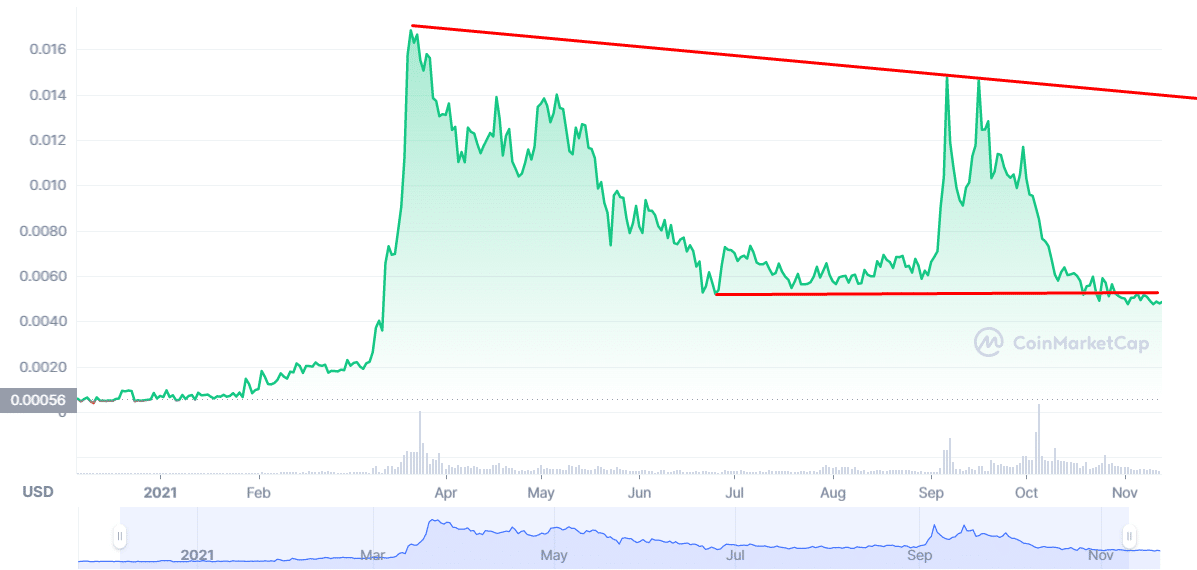 How to buy a PAC Protocol coin?
If you're wondering where and how to buy PAC Protocol, the top cryptocurrency exchanges include Bitrue, BitMart, BKEX, TOPBTC, and MEXC.
If you are a newbie, follow these steps:
Create an account with an exchange like Bitrue, BitMart, BKEX, TOPBTC, and MEXC. The first step is to register with any above exchanges that offer PAC Protocol coins regardless of the choices.
Buy Bitcoin to exchange it for PAC Protocol coin.
Use the exchange to convert Bitcoin into PAC Protocol coin.