Index funds are attractive investments to financial investors as it allows broad diversification. It allows making money from investing in assets by only paying small management fees over a specific period. Investors don't need to make frequent trades on having tension on overnight holding assets as a commodity or currency traders.
However, it requires checking on the potentiality of any fund before deciding to make investments, which includes performance measurement, historical data, rating info, return info, etc. The following section will discuss the Russell 2500 Index Fund, a complete review including all necessary information.
What is the Russell 2500 Index Fund?
The fund seeks to track the performance of the Russell 2500TM Index that involves investing ninety percent of its assets on its underlying indexes and component securities. According to FTSE Russell, the underlying asset measures the small bend and mid-cap stocks. Sometimes it is among the "SMID" cap category, which can define any company up to $10 billion range.
These companies are among more growth-oriented categories than large-cap stocks and allow having volatility than others. According to Morningstar, the Russell 2500 Index Fund operates under the small bend category. This fund includes approximately two thousand five hundred smallest securities depending on their current index membership and market cap. The monitoring tracker symbol is R25I for this index fund.
History of the fund
The launching date of this index fund is September 30, 2008. FTSE Russell maintains this index which you can consider a subsidiary of the London exchange groups. The FTSE Russell maintains many other funds: Russell 3000, Russell 3000 value, Russell 1000, Russell to 200, etc. For more specific, the BlackRock Institutional Trust Company maintains and manages this fund. The top ten holdings of this fund are Teradyne Inc, Etsy Inc, FactSet Research Systems Inc, Sarepta Therapeutics Inc, Fair Isaac Corp, Catalent Inc, Neurocrine Biosciences Inc, Booz Allen Hamilton Holding Corp Class A, Equity Lifestyle Properties Inc., and Nordson Corp.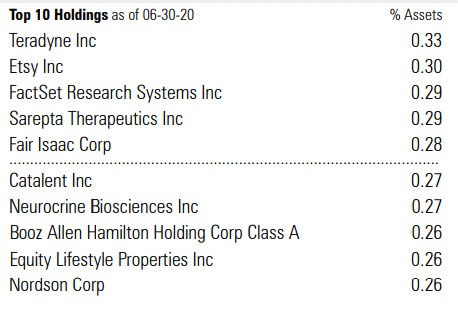 The top sectors that this index invests in are financial services, healthcare, product durables, technology, consumer discretionary, etc. As of writing, this fund is floating near 904.77.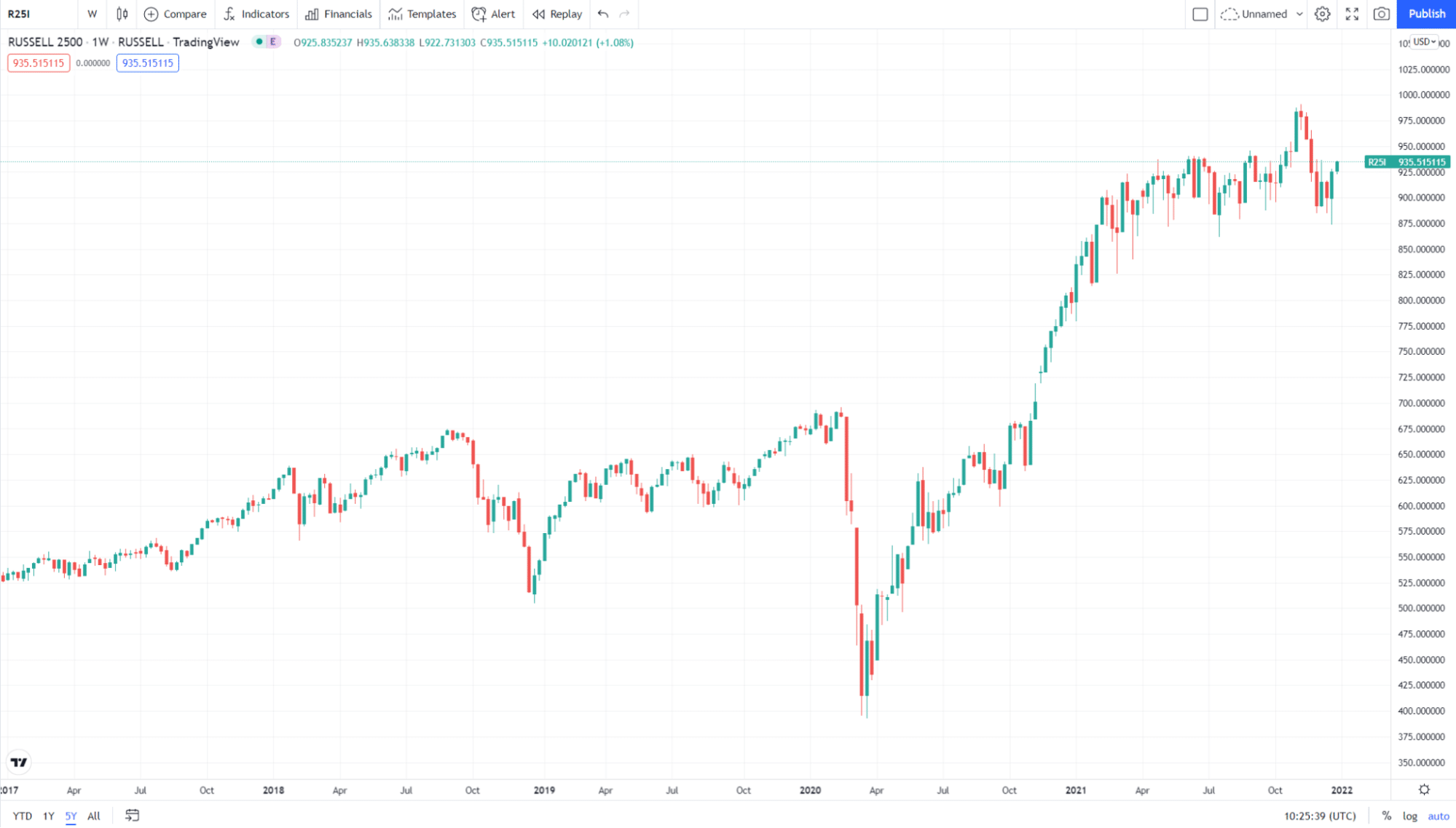 Rankings info
Morningstar is an investment research firm that checks on the info of various funds and gives ratings according to the category. The rating is between one to five stars. One star rating is for the worst performers, and the best performers get a five-star rating.

Moreover, they judge the overall performance, durations, return info, risk measurements, etc. This fund, Russel 2500 index fund, is among the five-star rating category. So this fund is among the top ten percent list of Morningstar.
Trailing total returns
The return info is an essential factor for financial investors before choosing any asset. It helps to determine the potentiality of the asset. This index fund has given a -0.31% return in the recent five days; the recent one-month return is -7.58%, quarterly or three-month return is -1.68%. Meanwhile, the YTD return is 13.34%, and the yearly return is 16.78%.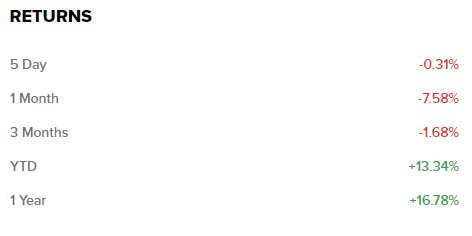 The annual turnover ratio of this fund is 16.25, which is impressive. According to Morningstar, this fund is among the high category based on return. The recent data shows that the fund is a good investment for the long term. This fund has approximately $6.14 billion in possession under asset management.
Performance measurement
Measuring performance is essential before choosing any financial asset. This index fund is among the small bend category of Morningstar that has investments in both small-cap and medium-cap assets. This fund has a 52-weeks high near $990.92, and the 52-weeks low is near $779.38. The best three-month return was from March 2009- May 2009, nearly 29.83%. Meanwhile, the worst three months were January 2020- March 2020. The fund has declining pressure and lost nearly 29.72%.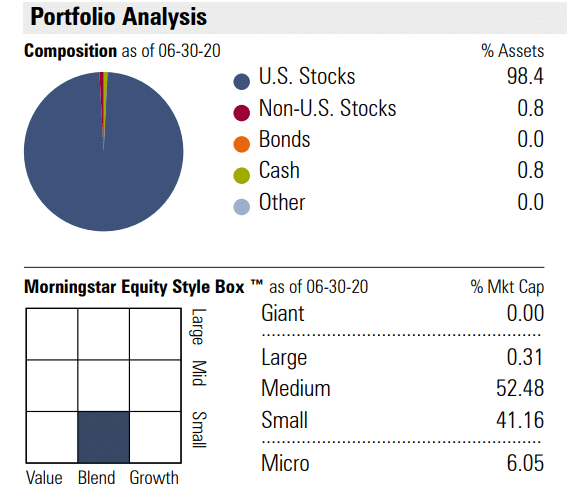 Remember, past performance doesn't guarantee any future profit.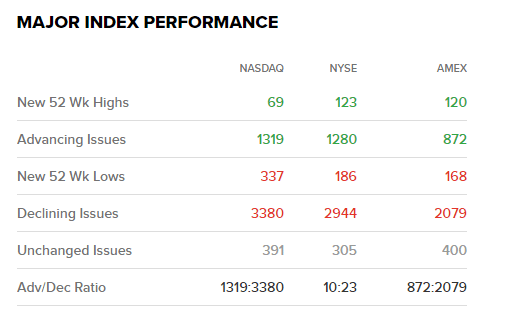 For better understanding, check the chart below; it contains other relatable performance info of this fund.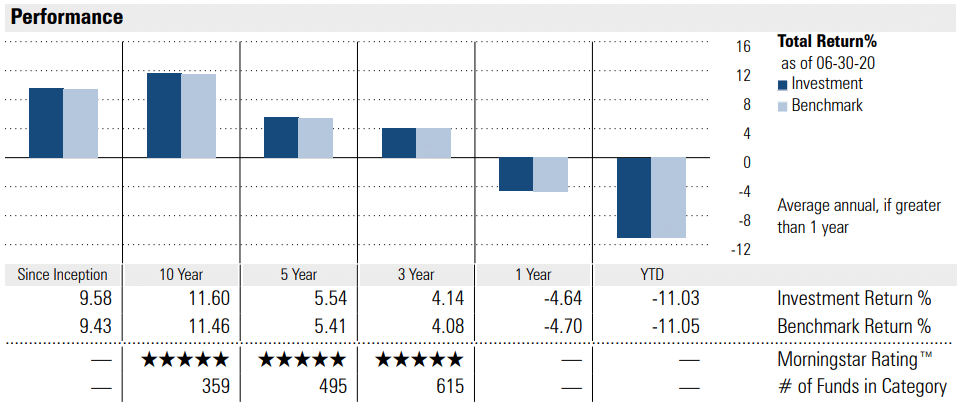 Fees and costs
The TAOE or the total annual expense ratio for this fund is zero. Meanwhile, TAOE doesn't include other expenses like management fees. Either directly or indirectly, this index fund involves investing exclusively in the collective investment fund's portfolio turnover rate.

Risks measurement
This fund is among the group of the high-risk category of Morningstar. The fund invests in underlying funds which have no guarantee to achieve the goal. Equity investment is among the strategies by this fund that are volatile and more volatility involves more risks. This index fund contains many other risks such as security lending, small-capitalization, and medium-capitalization.
Volatility measurements
Volatility is a very relative fact to risks and profits. The more volatile assets involve more risks. This fund, Russell 2500 Index fund, is among the volatile trading instruments. This asset already has a wide range of price fluctuations on shorter periods that group this fund among the risky index funds. In the favorable market condition, the price may increase, and in adverse market conditions, unusual decline occurs.

The Russell 2500 Index fund forecast 2022
We observe all basic info of this fund during our research. Since its inception, it has been on a clear uptrend with a few lows. The considerable decline occurs in the first quarter of the last year at the initiation stage before the World Health Organization (WHO) declares the recent Corona pandemic.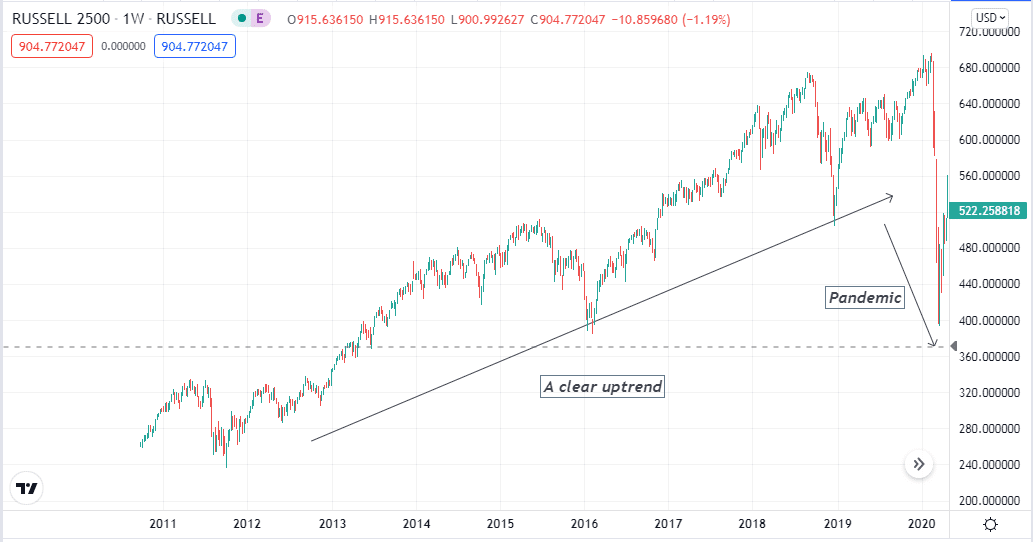 This index fund made a low near $396 from the peak near $695 that was the biggest fall this index fund has ever had during that period.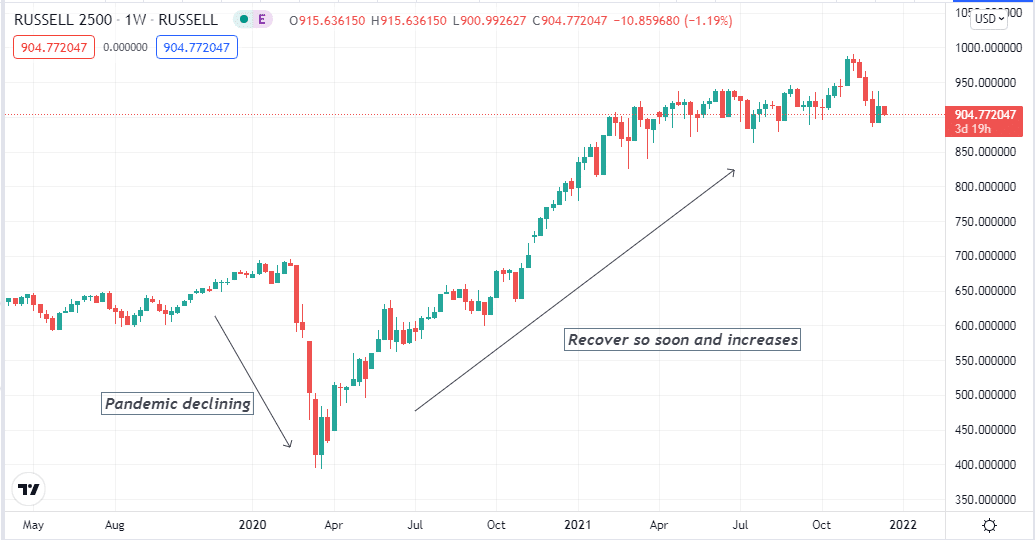 The fund recovers the previous position in a few months and continues to go upward. We find this index fund is a potential investment for 2022 if no uncertain events come up. This fund may increase smoothly as the previous years.
Final thought
The Russell 2500 Index fund is a potential low-cost investment according to all primary info. Although this fund is risky as it involves volatility, it is not as volatile as other financial assets such as commodities, stocks, or currencies. We recommend doing some additional research before deciding to invest.