The Russian Central Bank raised its interest rate to 20%, the highest in nearly two decades at the back of growing sanctions by the West.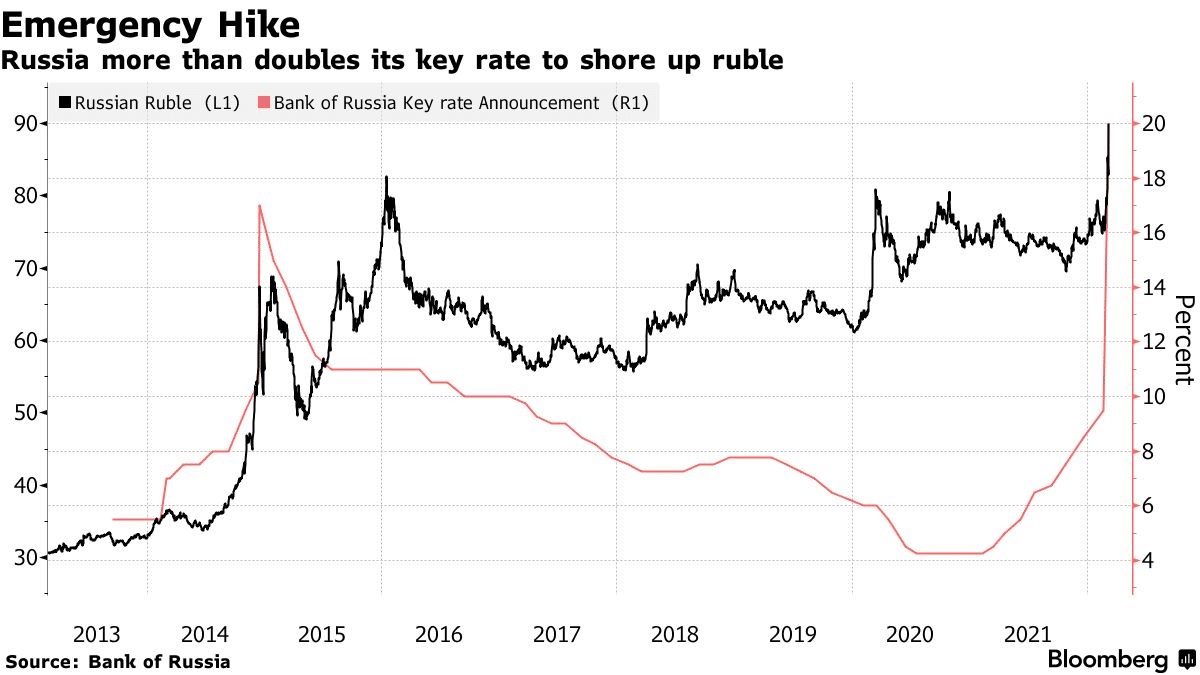 The move by the Bank of Russia happens as the government tries to shield the economy, with restrictions of access to reserves of around $640 billion by Europe and the US.

The sanctions have seen the country's currency rouble crash up to 26% this year, the largest drip since 1998. The bank said the currency would not be allowed to surpass a certain range unless officials alter the trading corridor. 

Russian central bank officials also imposed capital controls, banning brokers from selling securities held by non-residents on the Moscow Exchange. Exporters were also slapped with compulsory hard-currency revenue sales, while stock trading was temporarily stopped on the exchange. 

Bank J. Safra Sarasin Ltd. chief economist Karsten Junius termed the moves by the Russian central bank as "acts of desperation," saying that the country needs foreign exchange to maintain the economy. 

The west is also keen to cut off some Russian lenders from the SWIFT messaging system in a move likely to cripple the country's banking sector. 
The recent moves by the central bank, coupled with rising sanctions are now seen to have severe impacts to the economy. The S&P Global Ratings has assigned Russia a "below investment grade" credit score.
USDRUB is up +23.14%
Source: Bloomberg