Learning forex means getting a whole idea about trading strategy, including management and psychology. There are thousands of strategies provided by world-known economists and traders. However, if you want to earn money from forex trading, you should find a strategy that suits your personality.
Forex trading is an open profession. People from every age and occupation can start forex trading as there is no entry barrier. However, traders should follow a systematic approach while making trading decisions. Otherwise, there is a possibility of losing all of your investment.
How to get the systematic approach for forex trading? In the following section, we will see the complete answer.
Why should you learn forex trading?
The FX is the world's biggest financial market, where most participants are banks and financial institutes. Here the central bank works as a significant influencer. Any decision from the central bank may increase/decrease the value of the country's currency. Moreover, among other price movers, there are interest rate decisions, gross domestic product, retail sales, consumer price index, etc.
Therefore, the price movement of a currency pair depends on many factors: both domestic and international. If you want to take part in forex trading, you are competing with those big investors. In that case, any wrong trading decision might create an adverse effect on your trading balance.
There is no way to consider trading as a guessing game. The price movement of any currency pair comes from specific reasons and logic. If you don't understand the core structure of the market, there is no way to say that you will be successful here. You must get a strong trading knowledge with a profitable strategy to make money from here.
5 steps to learn forex trading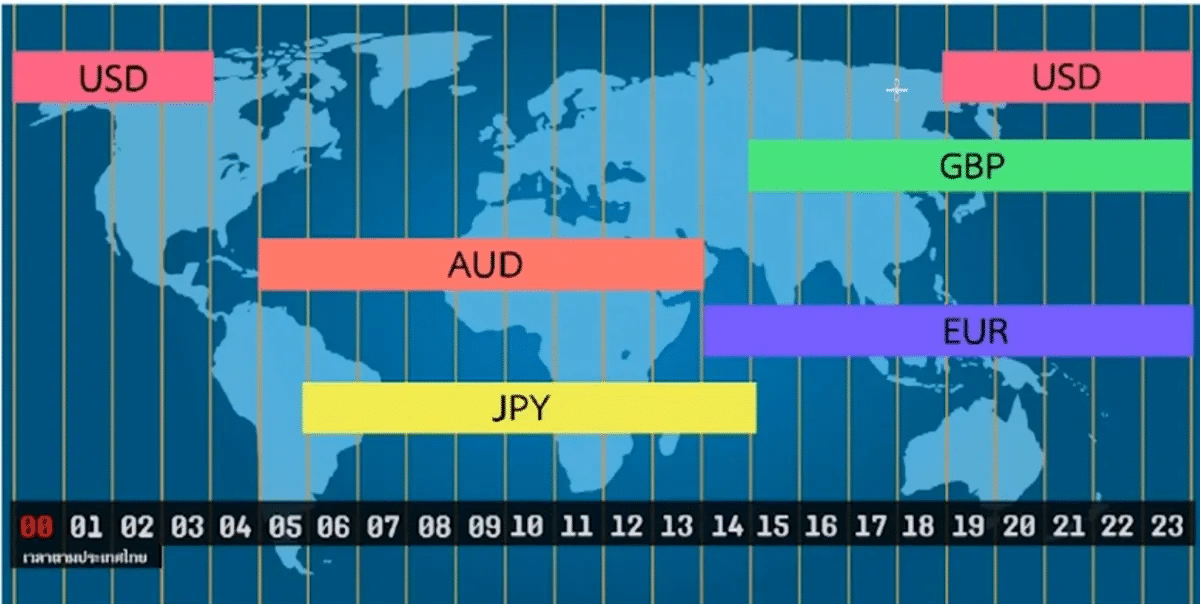 The FX is a decentralized market where all transactions happen without any central exchange like the New York Stock Exchange. Therefore, this market represents the actual nature of supply and demand with the highest accuracy.
Moreover, the best part of the FX is that all resources are available online. Therefore, if you want to learn forex, you can do it by yourself.
Start with the top 5 most vital steps.
Step № 1. Find a profitable trading strategy
If you want to see yourself as a top-tiered trader, you should find a profitable trading strategy. On the other hand, if you are a beginner and have knowledge from free resources, this method would be the best way to learn FX.
What is a trading strategy?
It is a complete trading system that includes conditions you should consider before buying or selling any currency pairs. There are millions of strategies in the world, but just some of them are profitable.
First, find your trading style. For example, if you want to be a full-time trader, you should see a scalping or day trading strategy. On the other hand, if you wish to trade as a passive income, focus on swing trading or position trading.
Later on, select some trading strategies and do a lot of backtesting in the demo account or using backtesting software. Once the strategy becomes handy to you, learn a lot about trade management and trading psychology.
Let's see an example of a simple trading strategy based on Bollinger Bands.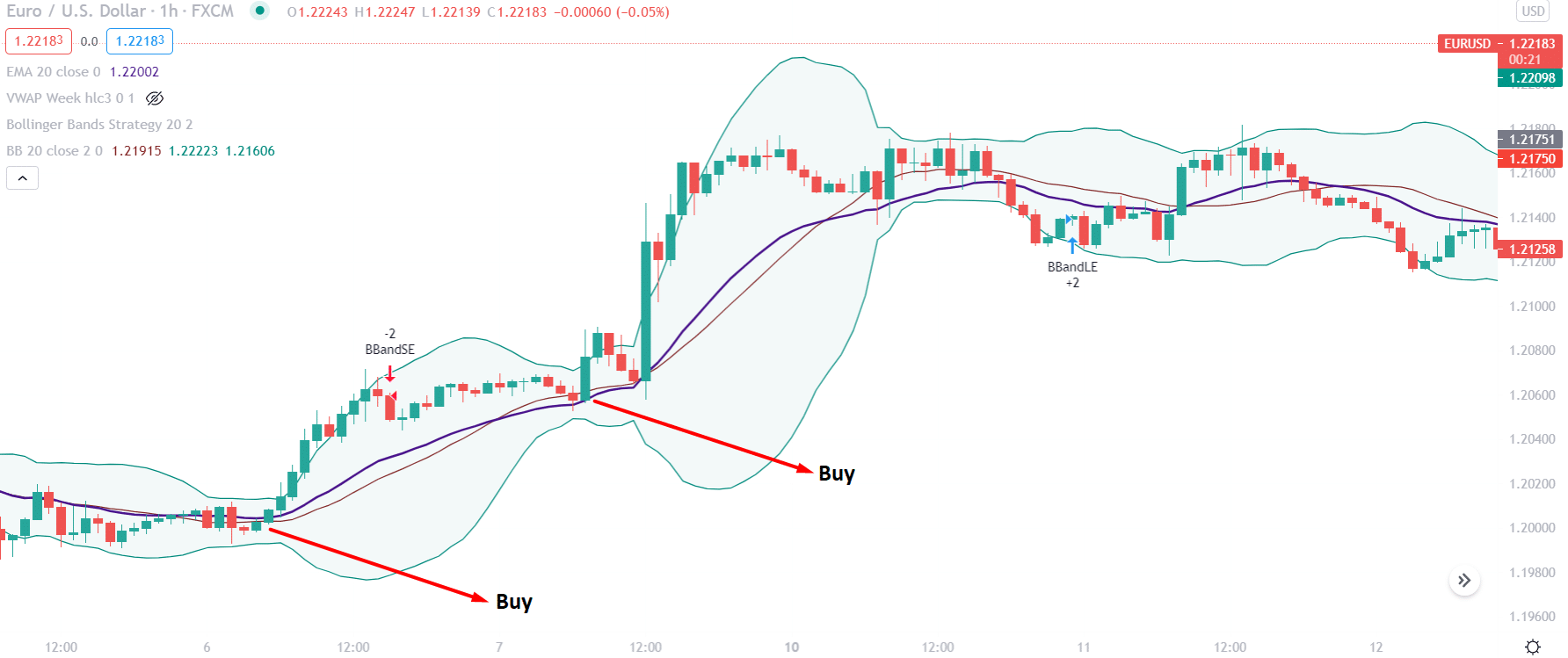 Step № 2. Get a forex trading course
If you are very new to online trading, you might not know how the process happens. If you have no idea about forex trading or trading strategies, this section might be effective for you.
There is less scope for a very new financial trader to get current knowledge as there is a chance to get scammed online. In that case, the best way is to get a complete forex trading course that covers all knowledge from beginner to advance.
Many websites provide a complete trading course, and you can get a whole idea from them. Before taking a forex trading course, research the course provider to know about their trustworthiness.
For example, every trading strategy has a table of contents from where you can see what you will learn from the course. There are primarily three types of courses: for beginners, advanced traders, and experts. If you are very new to trading, start with the basics.
Step № 3. Apply your research to the market
Even if you have a strong knowledge of forex trading, including profitable strategies from other people, losing money is possible.
Every trading strategy is a research of the person who did a lot of practice with it. Therefore, it often becomes hard for new traders to learn trading strategies online and make money.
In that case, you can analyze multiple trading methods and practice them. You can create your trading strategy by altering any conditions to it.
Step № 4. Try forex automated trading
The forex market is getting tough day by day, where artificial technologies are becoming a leader.
If you want to keep trading hassle low, you can learn forex automated trading where a software or expert advisor will handle all trading activities. You have to create logics and put them to the expert advisor using the programming language.
For example, the most effective forex automated trading software is made through the MQL4 and MQL5 languages. Here are other examples of automated trading languages:
MetaTrader 4: MQL4 language
MetaTrader 5: MQL5 language
cTrader: C++ language
Tradingview: pine script
Step № 5. Learn from mistakes
However, the best way to become an expert is by learning from mistakes. When you apply a trading strategy, you will make losses for not knowing the overall system as a whole. Therefore, once you make a loss take a note and find reasons behind it. In this way, you will be a great trader by eliminating losses.
Most of the successful forex traders have their trading strategy that came through learning from mistakes. Therefore, besides having a profitable trading strategy, always try to maintain a trading journal to evaluate the trading performance.
Conclusion
It is challenging to name a trading strategy or away, which is best for traders. Someone can make profits from a simple indicator-based trading strategy where others can cause a loss using the same method. Besides learning how to trade, you should follow other factors to get the maximum output from the market.
Let's make a list of what you should know besides learning forex trading:
Forex money management
Trade management
Big investors' influence on the market
Geopolitical status
Sentimental analysis
If your trading strategy has these elements, you can consider it a complete solution for the forex market.