Aeron (ARNX) is a one-of-a-kind and intriguing project with little competition. It has a lot of room for improvement in terms of practical applications, from recording drone flights to traffic control in radar-free zones to private and training flights. 
Aeron is developing a protocol for storing critical aviation logs and data on the blockchain. This will be updated in real-time and open to all stakeholders, pilots, ATC controllers, and airlines. It will also be immutable, making it impossible to tamper with.
Let's take a closer look at this project to see if it's worthwhile to devote your time to it.
What is the Aeron coin? ARNX explained
Aeron tracks worldwide data on planes, such as pilot logs and aircraft maintenance, by leveraging blockchain's unique capabilities, including the storage of information that cannot be changed after the fact. In October, Gate.io suspended ARN deposits, withdrawals, and trading services and swapped ARN to ARNX at a 1:1 ratio. After the swap, Gate.io will resume ARNX deposits, withdrawals, and trading services. If your ARN is on Gate.io, you don't need to do anything special. 
The Aeron electronic logging system requires pilots to keep accurate records of their flying hours, making aviation safer for everyone concerned and reducing flight-related incidents.
Aeron also provides private pilots, aircraft operators, flight schools, and aircraft owners with up-to-date and reliable information. In addition, customized flying and training opportunities are available to the general public and aviation enthusiasts.
The data is kept safe and transparently accessible to everyone, and it is protected by a multi-sig authentication system that prevents any security breaches.
How does it work?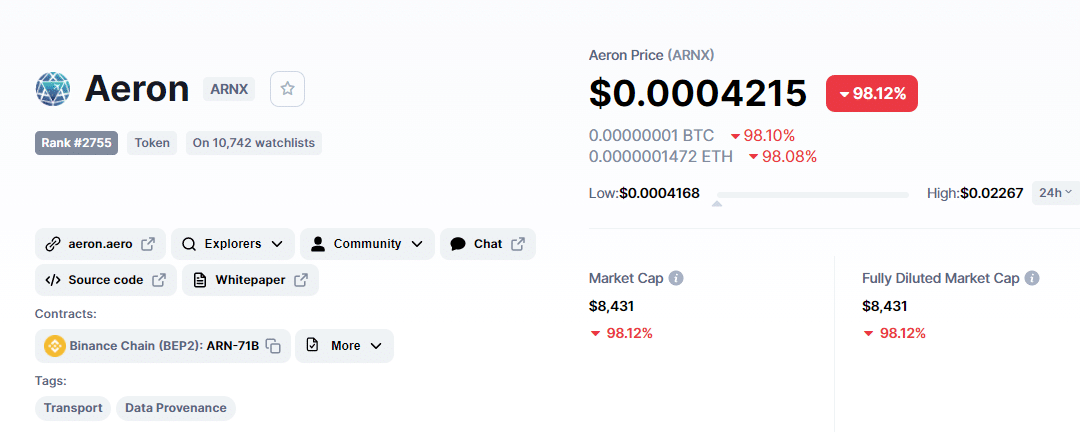 The central system of Aeron is a decentralized database for small planes and flight schools worldwide. The Register of Aeron is a decentralized database constructed on the Ethereum blockchain, with transactions requiring 'gas.'
The company's whitepaper mentions various use scenarios: the passenger, the pilot, and the company, but they don't specify how the Register works in terms of technology. Pilots, passengers, and the organization that employs Aeron will have to manually enter data into the integrated system via apps and web services, depending on the use case.
Pilots will use a pilot application for personal flight logging. In contrast, aircraft operators, maintenance companies, flight schools, and fixed base operators will use a company application to collect and validate data.
Customers, such as flight school students, will access the verified global database through aerotrips.com, making it easier for aviation authorities to detect any mismatched or fabricated data.
Once saved on the blockchain, anyone can audit a plane's or pilot's log entries, and they can't be changed or falsified. In addition, the technology will track and validate pilot experience and aircraft maintenance, including spare part tracking.
Solutions
It includes erroneous or falsified pilot experience, aircraft maintenance records, flight logs, and spare part tracking.
Problems
The Aeron project faces several difficulties. To begin with, some team members allegedly had phony LinkedIn profiles. Furthermore, the vision's entire premise is quite limited and perplexing to new investors.
They also claim that their platform will have features without specifying how they will be implemented. For example, they claim that the system will track and validate pilot experience and aircraft maintenance following the required standards – but they do not specify how these will be enforced.
Aeron coin (ARNX): is it a good investment?
If you're thinking about investing in digital currencies for the long term, Aeron is a good option. If all goes well, it's expected to reach an all-time high in the next several years. Many platforms and analysts believe that the price of Aeron will continue to rise over the next five years, surpassing $1.50 by 2025. So even though the price appears to be excessive, you never know. ARNX and other cryptocurrencies are incredibly volatile, and their value can fluctuate dramatically at any time. In ten years, there is a far greater likelihood that the price of Aeron will rise to $9.65. Within the next 8 to 10 years, the value of one Aeron might surpass a minimum price of $9.50 and a maximum price of $11.
However, the short-term price forecast doesn't seem optimistic as the coin has dropped dramatically to $0.0004346. Since the prices are in the oversold zone, it can be a good chance for investors to go long. A surge in demand can trigger an uptrend in ARNX in the long run.
If you're wondering where to buy Aeron, the top cryptocurrency exchanges for trading in Aeron stock right now are Gate.io, HitBTC, ProBit Global, Mercatox, and Crex24.
What will the Aeron coin (ARNX) be worth in 2022?
With a live market cap of $8,688, the current CoinMarketCap ranking is №2754. It has a circulating supply of 20,000,000 ARNX coins and no maximum supply. According to the Aeron projection price and technical analysis, the Aeron price is predicted to gain support below a support level of $0.00035 in 2022.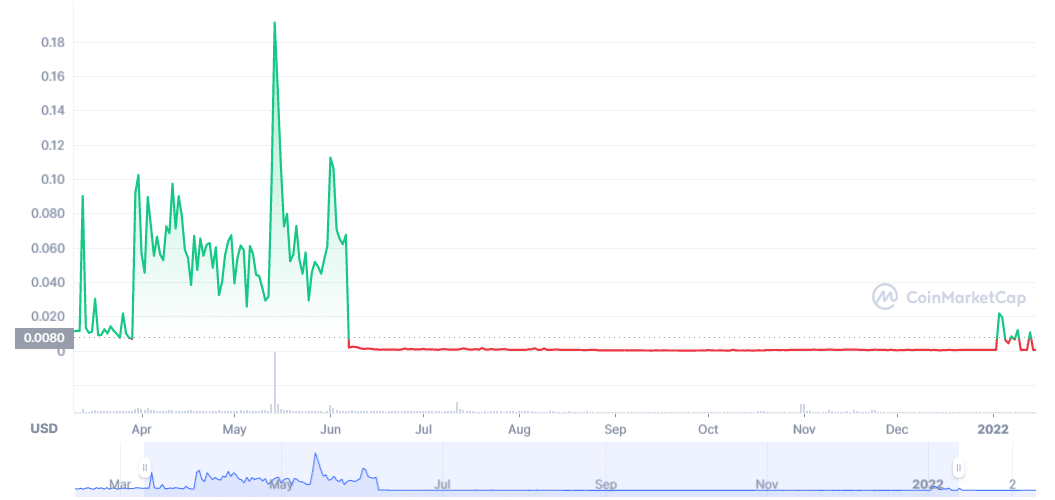 The technical outlook for 2022 isn't very optimistic as the ARNX may drop a little further until the $0.00030 level before taking a bullish reversal. By the end of 2022, the ARNX/USDT price could reach a high of $0.10 or $0.17.
Aeron coin (ARNX) price prediction for 2022
It appears that the price of Aeron (ARNX) will have risen to a level comparable to its previous all-time high by 2022. By 2022, we can expect an average price of $0.15. However, if everything goes as planned, the highest price of Aeron in 2022 could be $0.17. Of course, the market may crash after a long bull run, which is to be expected in the cryptocurrency market.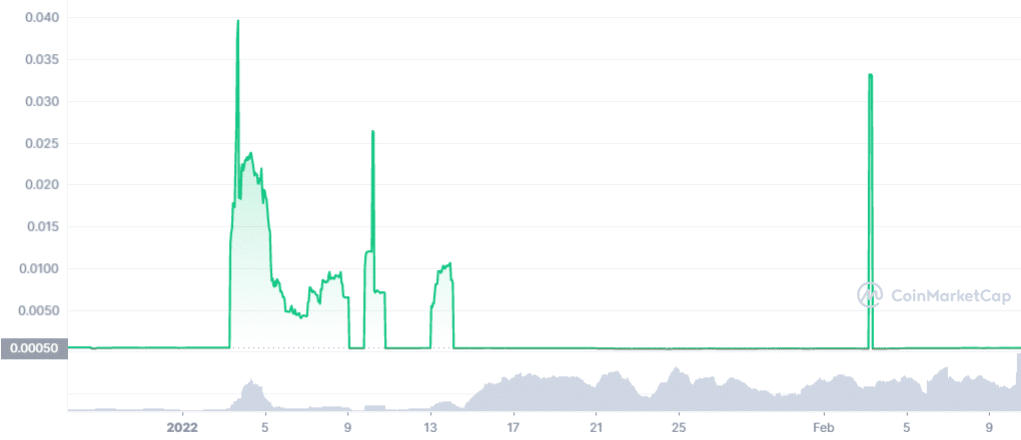 How to buy an Aeron coin?
If you're wondering where to buy Aeron, the top cryptocurrency exchanges for trading in Aeron stock right now are Gate.io, HitBTC, ProBit Global, Mercatox, and Crex24.
If you are a beginner, take the following steps:
Create an account with a cryptocurrency exchange. Whatever option you choose, the first step is to sign up for HitBTC or any other platform that trades Aeron.
Purchase BTC to exchange it for Aeron coins.
Use the exchange to convert BTC into Aeron.