Forex signal providers send exact buying and selling positions so that traders who do not have strong knowledge of the market can make money by following their alerts.
However, finding a valid and effective signal provider needs attention from traders. You cannot rely on signal providers' attractive offers blindly. They can easily scam you as there are no authorities to regulate them.
Like we have said, you need to focus on some rules while choosing the right call providers for you. It is vital to match your requirement with their service to get the benefit. Otherwise, it will be a waste of time.
If you are interested in making 75% win rates by following FX calls, you should follow some rules. Let's identify the seven rules to choose the best forex signal service providers with a 75% winning rate.
What do live FX trading signals look like?
FX trading signals will be a great option if you don't have sufficient knowledge about financial trading. In FX calls, the service provider will send you a live market update that includes an entry, exit, and stop-loss level of trade. It is like someone is analyzing the market through their expert eyes and telling you what to do with it. If you follow their calls, you will make money with them where the control of your trading account remains in your hand.
Nowadays, some signal providers use private groups or rooms where subscribers can get calls together. When they send signals, you can get it through social connecting apps or emails. Let's see how a call looks like through sending a social connection app.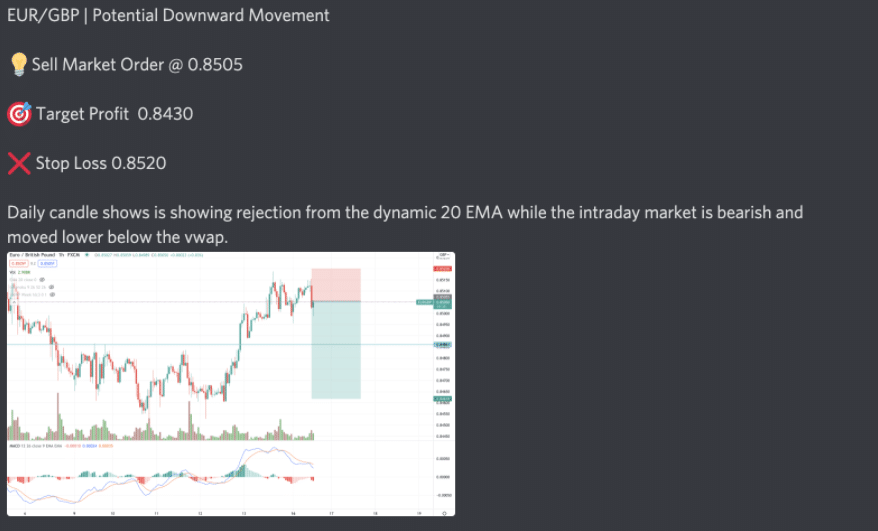 An example of call
Some signal providers may show additional features like analysis to understand the logic behind the trade. In this way, newbies can learn trading just by analyzing the market with them.
How do FX trading signals work?
FX call is the combination of rules to anticipate the price movement of a currency pair. Usually, a group of experts in financial trading work behind analyzing the market and generating signals. However, FX signal providers are not regulated by any authority.
Therefore, there is a high risk of getting scammed. They might attract you by offering higher returns in a short time, but you may end up trading with a huge loss. Some signal providers may show you a history of success, but they might generate all results.
On the other hand, the true FX signal providers do not offer you excessive returns, mainly focusing on risk management. In that case, finding a reliable signal provider needs some precautions to take. Let's see the seven rules to identify and follow the best FX call providers.
Rule 1. Explore the provider from the rating
Although no regulating authority ensures the trustworthiness of signal providers, there are many websites and forums where traders share their opinion over forex-related services. You can roam such websites and find how people have rated a call provider.
Try to follow a signal service that has at least a 4-star rating from users. A Trustpilot or FX factory forum is well-known among websites where traders expose their opinion about a service. However, a good signal service provider might not be effective if you cannot match your requirements.
For example, if the signal provider's trading instrument is not favorable to you or the time does not match you, there is a possibility of missing out on trades.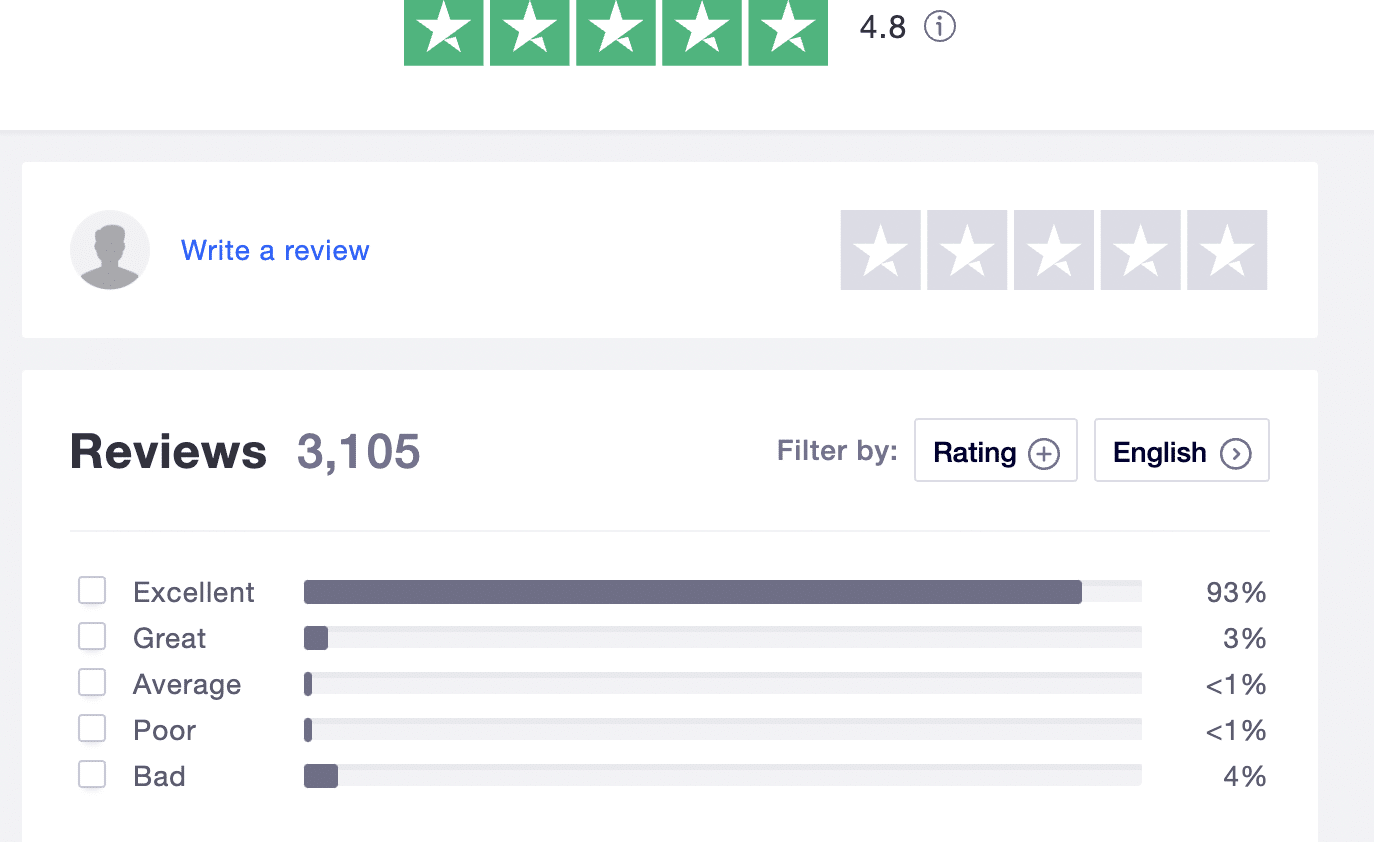 Rule 2. Select the provider according to your needs
Finding a suitable service provider according to your need is important. For example, if you trade in major currencies, you should ensure that your signal provider covers all of the major currencies in their service. Moreover, the timing of calls is also a matter of consideration.
Most of the profitable signal providers send alerts in London and New York trading sessions. During this trading hour, most institutions remain active so that users can have a high probability of trades. Therefore, make sure to consult your service providers regarding timing before sending calls.
Rule 3. Test the signals on a demo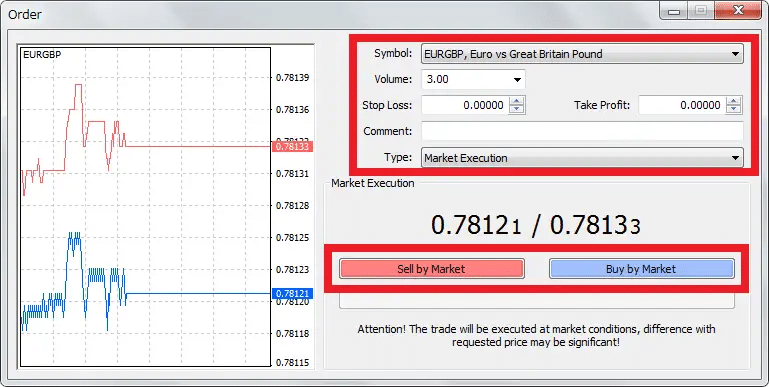 Make sure to check the accuracy and risk management in demo trading. The signal provider should use lower risk to catch higher returns. Otherwise, it will be hard to manage trades due to a bad risk-reward ratio. Moreover, check the accuracy of prices and stop loss level in the demo account so that you can get familiar with the service before moving with the real money.
Rule 4. Minimize risk
You should make sure that the signal provider is using minimum risk to get maximum return. The ideal risk-reward ratio is not less than 1:2. Therefore, if the stop loss is 50 pips, the take profit will be a minimum of 100 pips.
Furthermore, there might be multiple take-profit levels, and you should see how they utilize those levels.
Rule 5. Covering instruments
If the signal provider provides 1000 pips a month and most of the profit comes from Indices trading, it might be a problem for you. Because index trading might require higher investment and higher risk per trade, therefore, make sure that the service provider covers major and minor currency pairs in their service.
Rule 6. Timing
Timing is essential in considering a good signal service. You will not benefit from following FX calls if they send alerts while you are sleeping. Make sure to consult the service provider regarding the timing of sending alerts. Any calls in London and New York sessions would be most reliable.
Rule 7. Trust gradually
Last but not least, trust your signal provider gradually. First, start demo testing and if you find it comfortable, go with a lower deposited amount. Try their services in two or three months before increasing the investment. Once you are entirely confident about their service, you can increase the investment. Even with the higher investment, do not forget to use proper risk management.
Final thoughts
A forex signal provider made a bridge among people who are not familiar with trading. The ultimate goal is to make money from trading, whether following a signal service or trading with your knowledge.
The best approach is following a call service provider while you are learning the trade. In that case, you can earn money while you are learning. Once you become an expert, you can stop using calls.