The investment world is no longer an exclusive club of experienced or wealthy personalities looking to make a fortune trading various securities. People from all walks of life, age, and experience are increasingly flocking the market in pursuit of riches while speculating on various assets. Unlike in the past, where experience was an important attribute and an essential qualification, novice traders have also been given the opportunity to flex their muscles against professionals and experienced traders. Social and copy trading is the latest sensation enhancing inclusivity in the capital markets.
Copy trading is an emerging investment strategy that allows investors to copy or mirror the trading activities of other more experienced investors and traders. Also known as social trading, it's becoming increasingly popular as novice traders can learn from more experienced traders while copying their trades and strategy and make money while learning the ropes of trading and investing.
Best Social Trading Platforms Comparison
Name
Works in USA?
Forex
Stocks
Loss Insurance
Works with other brokers
Social trading system
TechBerry

Yes

Yes

Yes

Yes

Yes

Automated Strategy

Copy Manual trading

eToro

Yes

Yes

Yes

Yes

No

Copy Manual trading

NAGA Trader

No

Yes

Yes

No

No

Automated Strategy

Copy Manual trading

FXTM

No

Yes

Yes

No

No

Automated Strategy

Copy Manual trading

Darwinex

No

Yes

Yes

Yes

No

Copy Manual trading

XM

No

Yes

Yes

Yes

No

Automated Strategy

Copy Manual trading

TastyWorks

Yes

Yes

Yes

No

No

Copy Manual trading

BingX

Yes

Yes

Yes

No

No

Automated Strategy

Copy Manual trading

Vantage

No

Yes

No

No

No

Copy Manual trading
Best Social Trading Platforms Review
1. TechBerry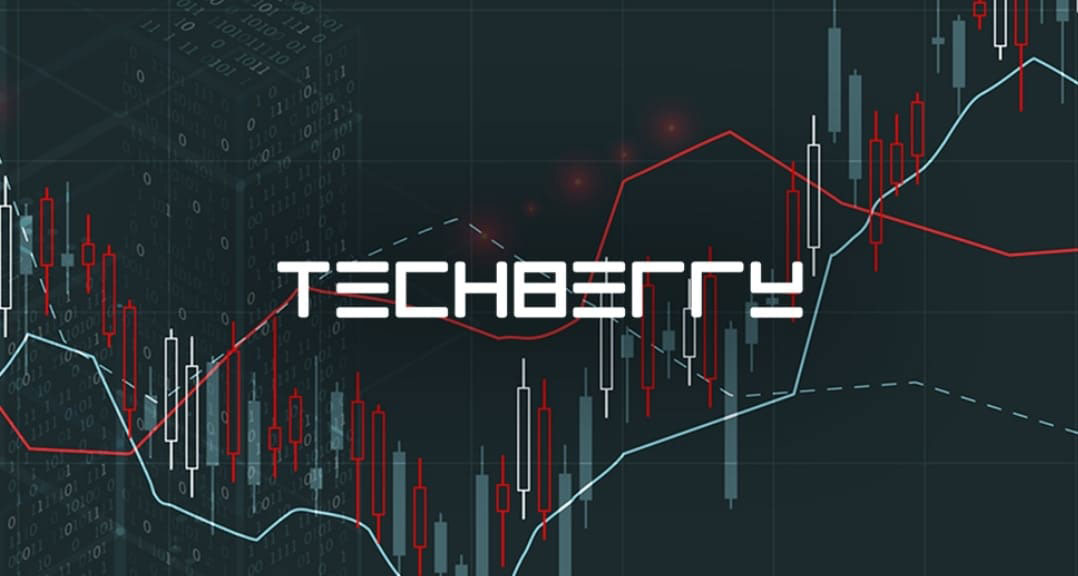 Summary
TechBerry is arguably the best social trading platform as it combines the concepts of big data and artificial intelligence to offer quality trading strategies for the forex market. It analyzes over 100,000 trading accounts to come up with unique market opportunities. Individual traders stand to enjoy monthly profits that come due to the automated trading system generation. It also offers experienced traders a way to earn extra income by being data providers.
Advantages
Easy to set up and use

It offers multiple subscription options to choose from

Has loss reimbursement policy

Service widely accepted by brokers

High prospects of guaranteed returns
2. eToro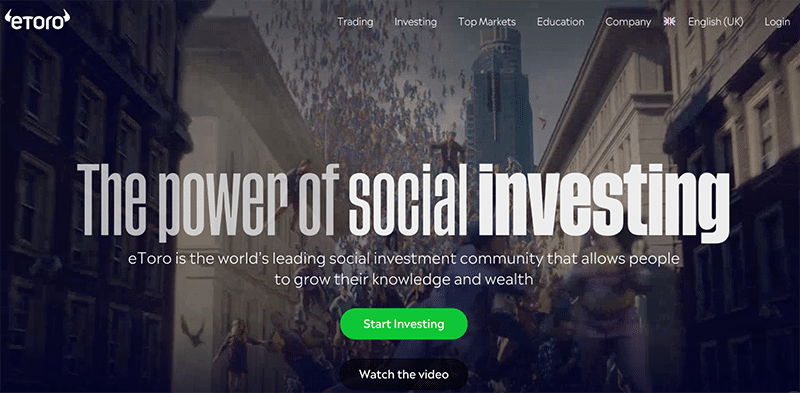 eToro as a reputable broker offers one of the best social trading platforms that people can use to copy top-performing traders instantly and replicate their trading activities in their trading accounts. It is an ideal social trade platform for anyone looking to learn the trading basics. Last year, retail investors enjoyed a 30.4% return on investment by copying professional traders on the social trading platform.
Advantages
It comes with a large number of investors to copy from

Extensive range of markets to trade

User-friendly platforms and social trading app
Disadvantages
No automated trading strategies

Stops limits mandatory on trades

Research trails competitors
Payment Methods
As one of the biggest social trading platform providers, eToro also supports various payment methods, including credit and debit payments. In addition, it also supports wire transfers and electronic payments.
Get started with eToro
3. FXTM

FXTM is a leading forex and CFD social trading platform. It stands out on hosting clients verified on broker platforms with which people can social trade. Its social trading platform allows users to search, view, and select traders that match their goals to copy trade.
Advantages
User-friendly platform and easy to set up an account

Leverage and short selling supported

Great educational tools

Superb customer service
Disadvantage
High fees limited product portfolio
Payment Methods
It offers various options that people can use to make deposits and carry out withdrawals. Some of the options supported include debit and credit cards, e-wallets, and bank wire.
Get started with FXTM
4. Naga Trader

Naga Trader is an option worth considering while looking to social trade with professional and experienced traders. The platform supports a wide range of markets that people can trade while offering access to a broad range of traders to engage in social trading.
Advantages
The social features on offer support real-time engagement

When Social trading stocks, users own underlying assets

It offers a broad asset pool to trade
Disadvantages
Not available in the US

High trading fees
Payment Methods
Naga offers a wide variety of deposit and withdrawal methods, including credit and debit card support as well as a bank wire transfer. It also supports an array of e-wallets, including Skrill
5. Vantage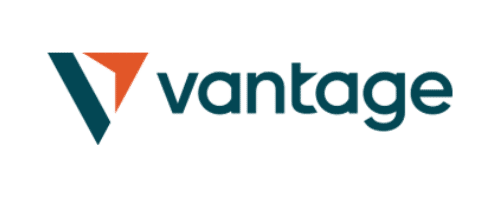 Vantage has teamed up with AutoTrade to offer a unique social trading platform. The platform comes backed by over 90,000 forex traders offering a compelling social trading service. With the service, users can copy trades for successful forex trading systems.
Advantages
Large selection of third-party social trading platforms

Competitive pricing for active traders
Disadvantages
Has limited market selection as its focuses on forex

No interactive courses or progress tracking capability
Payment Methods
As one of the best social trading platforms, Vantage offers a wide variety of payment methods, including credit and debit cards. It also supports electronic payment.
6. Darwinex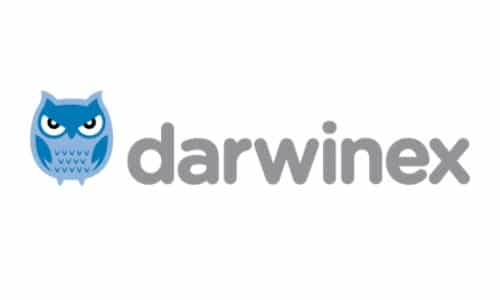 It offers a unique social trading community whereby investors can buy and sell trader-developed strategies. The Darwin Exchange platform is easy to use and comes with unique social trade features.
Advantages
Offers insurance up to $500,000

Very low trading costs High-quality education tools
Disadvantages
Available only in a few countries

Does not have sufficient research material

Low-quality customer service
Payment Methods
Accounts on the Darwinex social trading platform can be funded through bank transfers, credit/debit cards as well as e-payment services
7. XM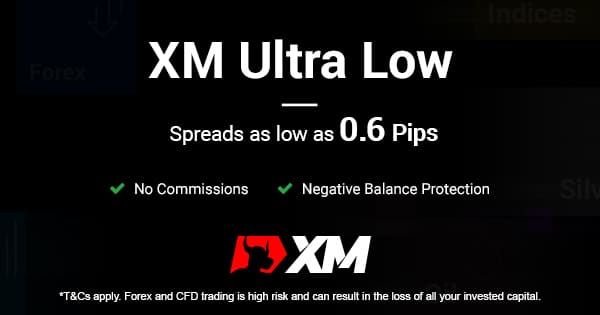 XM is one of the biggest and most regulated brokers offering various services, including social trading. Its platform is one of the best, allowing traders to connect with professional traders and copy their strategies as well as trades.
Advantages
Easy and fast account opening

Lows withdrawal fees

Great educational tools
Disadvantages
Limited product portfolio
Payment Methods
Deposits and withdrawals are inexpensive and can be carried out through credit and debit cards, bank transfers, and e-wallets.
8. TastyWorks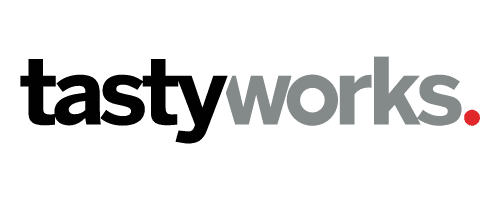 TastyWorks offers social trading capabilities and live streaming features that allow users to find inspiration and gain valuable experience while following other traders. It is the best social trading platform for anyone looking to push their trading skills to another level.
Advantages
It offers a powerful trading platform

Supports multiple order types

Low trading fees
Disadvantages
The advanced trading platform could be intimidating
Payment methods
Deposits and withdrawals can be made via ACH, which establishes an electronic relationship between the bank account and the TastyWorks account. It also supports Wire transfer and Checks.
9. BingX

BingX offers all the features that a trader would need to make a successful career out of social trading. The social trading platform is designed to provide a simple and effective method of earning passive income for beginners.
Advantages
Some of the lowest fees in the market

Simple, user-friendly social trading app

Customer support works 24/7
Disadvantages
No leverage in trading

Slightly higher withdrawal fees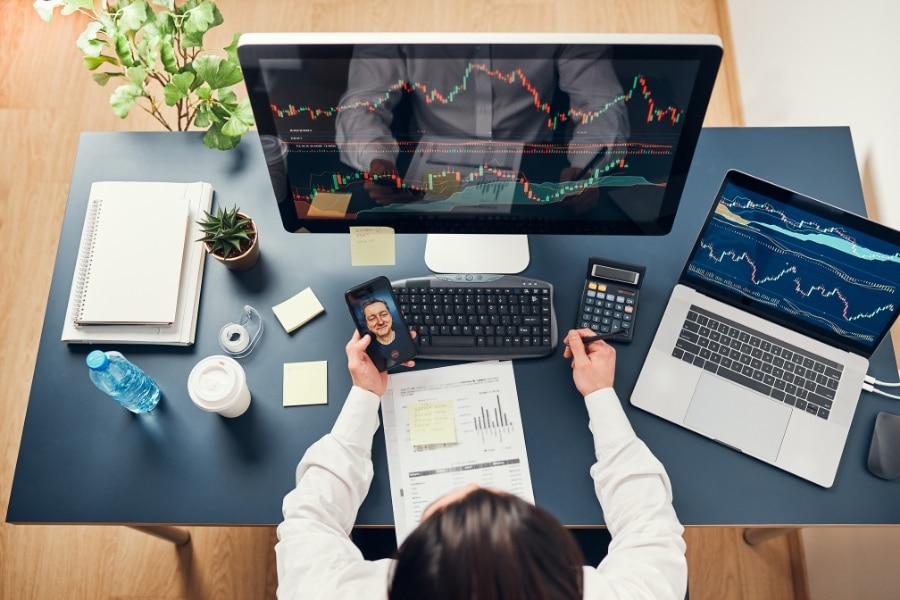 How do Social & Copy Trading Platforms Work?
Social trading platforms allow retail or nonprofessional traders to follow and copy what other experienced investors and traders are doing in the market. While you don't need a lot of knowledge to engage in social trading, it is vital to settle on a reputable social trading platform to gain access to reputable and more experienced traders.
In social trading platforms, one is normally given the opportunity to search for the best traders who they feel match their investment needs. Once you find the traders, you can always copy their strategies and trades with just one click.
How to Get Started with Social Trading?
Social trading is synonymous with beginners just getting started in the investment world and professional traders looking to explore other traders strategies and ideas, or make passive income on the side. Instead of having to accrue experience and mastering everything to start trading, social and copy trading allows novice traders to make money while learning the art of trading from professionals.
Getting started in social trade is as simple as finding a trading platform that pools professional traders, allowing other traders to copy their trades and actions in the market. Therefore, upcoming traders must choose the best social trading platform based on the features that suit their needs and what they would like to trade in the market.
To get started, create a profile on the social trading platform to be able to gain access to the various professional investors that allow their trades to be copied. Additionally it is important to settle on a platform that offers user friendly social traders tools
Social Trading vs. Manual Trading
Social trading is the new era of trading as it allows investors to take calculated risks while tracking what professional or experienced traders are doing. The best trading platforms for social trading accords users access to reliable information, which can be difficult to find while trading independently or manually. In addition they offer reliable social traders tools needed to analyze and make informed decisions
Useful first-hand insights, which are a product of collective knowledge from various traders, are another essential aspect that affirms the social trading edge over manual trading. By leveraging the expertise of others, traders can make more informed decisions while trading various securities.
In addition, social trading provides an outlet where traders can discuss strategies and invest, which ups the ante as opposed to manual or individual trading. Finally, the best social trading platform allows traders with less experience to learn from the examples following experienced traders.
How to Pick Social Trading Platform?
The best social trading platforms are the ones that provide excellent service in all areas. In addition, they charge fair fees to access professional traders' activity and trades in the market. In addition, they come with good safety scores, which reflect the success rates of novice traders in copying trades.
When selecting a social trading platform, it is essential to consider the broker's size and the number of people using the service. The more the users, the more reputable and reliable the social trading platform is likely to be.
The commission structure for copying trades should also be competitive, allowing one to accumulate optimum profits on successful trades. In addition, a social trading platform that allows automated trading would be a bonus enabling one to take advantage of all opportunities that crop up even while away.
What Social Trading Fees to Consider?
Social trading platforms are not entirely free. Most platforms charge copy traders some commission which is in return paid to experienced and professional traders whose trades are copied. Conversely, most charge a fixed commission to all copied traders.
Traders leveraging the social trading platforms should be familiar with the different commissions provided to copied traders as it influences the amount of fees they will pay in the long run. For instance, some platforms reward professional traders with fixed monthly payments, with some rewarding with extensive rebates reaching 100%. In addition, experienced traders are entitled to monthly marketing and quarterly education allowances.
Social Platform Credibility
Social trade platform credibility comes down to the number of people using it. The higher the number, the more reliable the platform is likely to be, thus the huge following. In addition, the pricing structure should be competitive enough to attract the best traders who can provide valuable insights and trading opportunities that people can copy and generate significant returns trading various assets.
The higher the amount of money professional traders are likely to make on letting other traders copy their trades, the likelihood of many of them flocking such platforms. The best social trading platforms are the ones that feature professional traders with a proven track record in trading various securities.
What Risks and Rewards to Expect
Social trading is an exciting investment strategy that allows upcoming traders to observe and interact with other traders' trading strategies. The ability to copy trades from experienced traders makes it easy to make money in the market with little or no effort. In addition, the interaction allows novice traders to gain valuable experience while making money.
However, social trade also comes with its fair share of risks. The risk of following and copying inexperienced traders who don't know what they are doing is always high. Following and doing what other traders are doing blindly can lead to significant losses if not accompanied with significant risk management plays.
Is Social Trading Legal for US Residents?
Yes, social trading is legal in the US as long as the broker one is dealing with is properly regulated by the Commodity Futures Trading Commission in the case of forex, Securities and exchange Common in the case of stocks and Federal Deposit Insurance Corporation for holding clients funds safely. When copying cryptocurrencies, the broker one deals with must be registered by the Money Services Business or MSB. Either FinCEN must also license the broker.
Is Social Trading Dangerous for Your Portfolio?
While social trading is an exciting and effective investment strategy, it should be carried out carefully. It can be risky to an investment portfolio when traders blindly follow other investors without carrying out due diligence before mirroring trades.
If you are new to investing, the chances are high that you might not know much about stocks or bonds. Therefore, you will likely choose an asset allocation that does not meet your needs and goals. There is also a high chance of not knowing the type of performance to expect and the fees.
Therefore, social trading can only lead to desirable outcomes when one knows exactly what they are doing in the market. In this case, one only relies on professional traders to make informed decisions while trading.