The global market of NFT is flaunting in the crypto space among the crypto investors community. It is strengthening blockchain technology for crypto investors to obtain revenue in their crypto wallets via blockchain-permitted pictures, videos, real-world art, etc. 
However, NFT crypto projects are achieving sky-high significance but at a rapid pace in this massively volatile cryptocurrency market. The emergence of the Covid-19 pandemic has drastically escalated the NFT crypto's value among crypto enthusiasts and the gaming industry.cry
NFT crypto projects are grabbing the attention of novice as well as professional traders as making smart investment decisions. Without any doubt, investing in the NFT crypto projects will be fruitful for your trading portfolio. If you are keen to invest in the NFT crypto projects, the following section is for you. 
Best 10 NFT crypto projects
Here we will discuss the best ten NFT crypto projects and ensure outcomes in your crypto wallets in the coming future.
Cryptopunks 
It is an NFT based on the blockchain. It was launched on the Ethereum blockchain back in 2017.  An American studio named larva lab and two software developers from Canada collaborated while developing the Cryptopunks NFT. There are available punks that users may buy-sell, and bid on it.
During the time of its launching, the fixed set of 10,000 individual collectible items was deposited on the ETH blockchain.

The color of the background of each punk shows its status.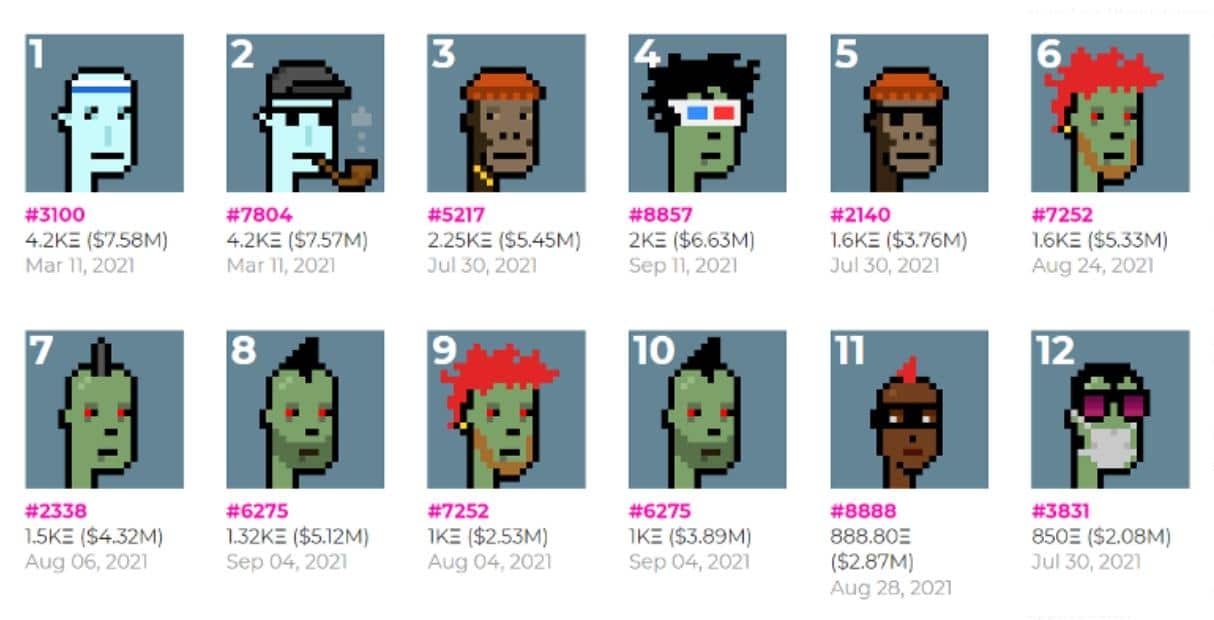 Cool Cats NFT
The collection of Cool Cats NFTs here is generated randomly, subsisting on the Ethereum blockchain. The cool cat NFTs gets some extraordinary advantages. Each cat features particular traits and numerous colors, faces, and attires, making them more modified. Also, the cats have distinctive featured faces, bodies, and hats that boost their supremacy. These features are customizable means there are endless opportunities.
It has around 9,999 categorized NFTs collections.

Cool cats NFT holders only may participate in events such as NFT claims, community giveaways, etc.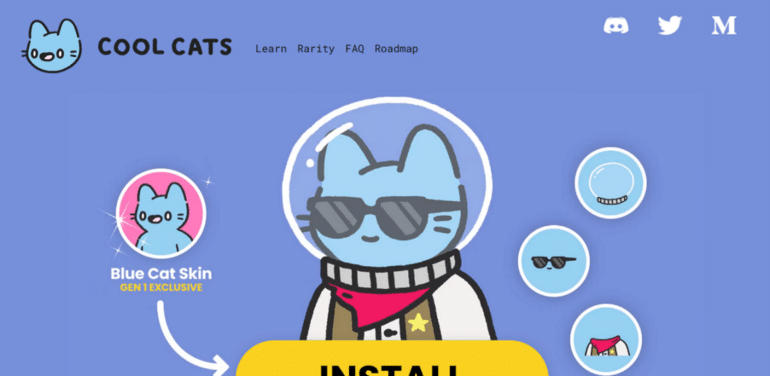 CryptoDads 
Numerous ideal dads choose the collection of fabulous art pieces. Every dad dredges up in the epicenter of fear and anxiety and plunges into the dark canyon of shit coins and valuable jpegs of rocks.
Members of the CryptoDads are allowed to have 100% commercial rights.

The NFT has a collection of 10,000 art pieces.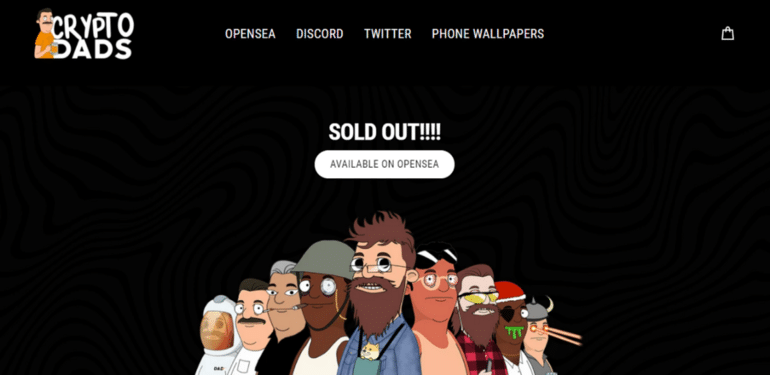 Mutant Ape Yacht Club 
It is a composition of mutant, or zombie spirited, adaptation of Bored Apes. Holders of the 10,000 BAYC NFTs transferred mutant serums that they may utilize for minting Mutant Apes that either share resemblance with the original form or comes along with unique traits. Additionally, the minting process may also take to the mutant Ape's creations at public sales. 
The MAYC is an extensive composition of 20,000 mutant apes.

The ape designer endeavors to attach a few unique features to each Ape that makes them different from each other.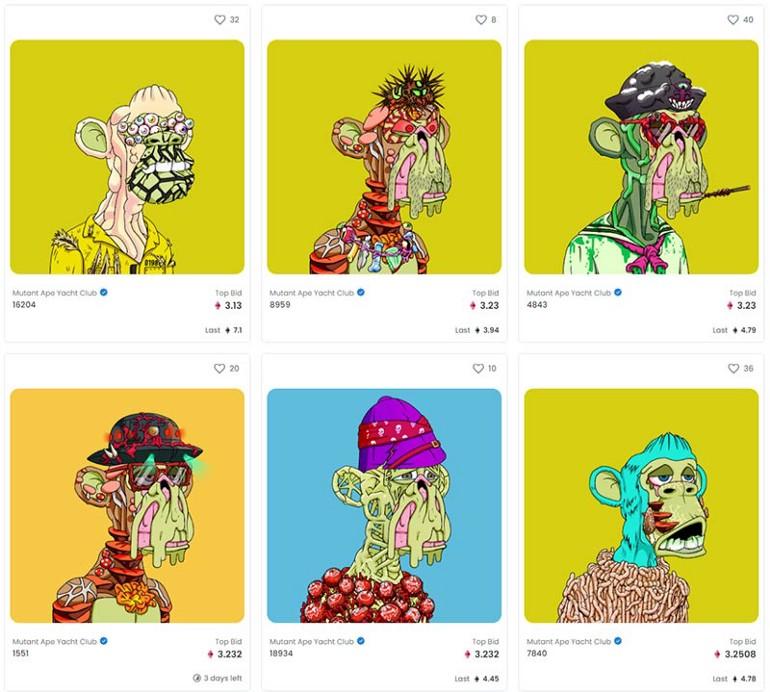 CyberKongz 
It is a unique NFTs social avatar that is produced at random. These avatars may be 2D or 3D. It is also may be custom-made for the online NFTexperience. However, CyberKongz functions on the evolutionary concept of taking the direction and apes, which look so strange, strolling throughout the earth. These apes got individual qualities. Some of the apes seem normal; on the other hand, some look terrifying, and some of them appear very cool.
The average weekly price of the CyberKongz NFTs is 9.89 ETH.

CyberKongz is associated with various effective charities.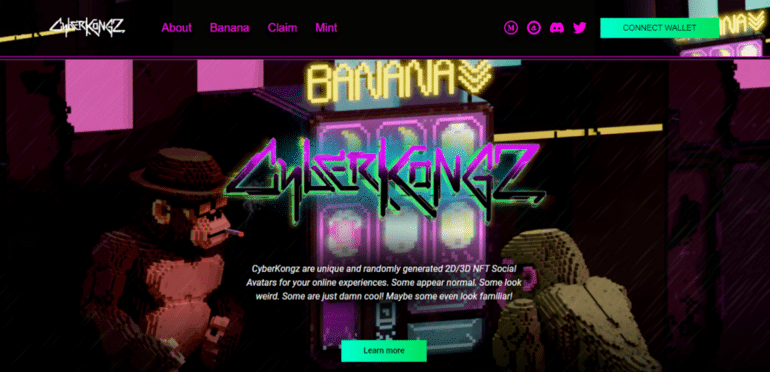 VeeFriends 
It is an NTF platform that Gary Vaynerchuk created. It generally offers 10,225 tokens that consist of access and admissions tokens and gift goats. The owner has modified the token with various drawings and doodles to make them eye-catching and captivating. Several exclusive NFT technologies may peg these tokens, which play a role as a savior.
Currently, VeeFriends has 4920 owners.

The average weekly price of the VeeFriends NFTs is 20.83 ETH.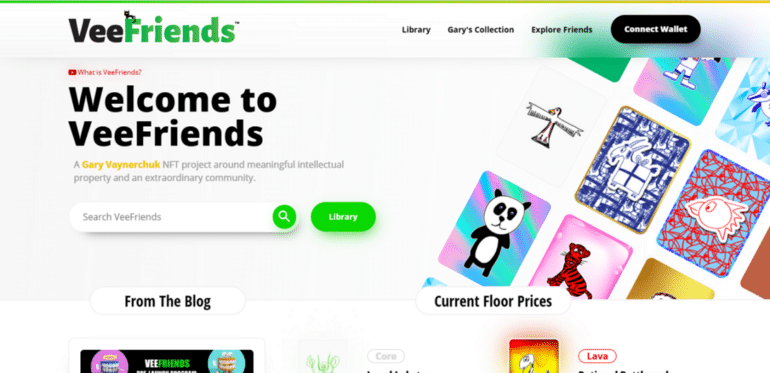 Lazy Lions
It is an NFT platform hosted by the ETH blockchain. All the features of the Lazy Lion are exclusive and super-incredible. The owner has over 160 custom-made traits for every Lazy Lion. These features comprise outfits, expressions, mane, etc. Moreover, it offers a secured and privately situated space for its community's VIP members.
The average weekly price of these assets is 1.32 ETH.

Currently, Lazy Lions has 4390 owners.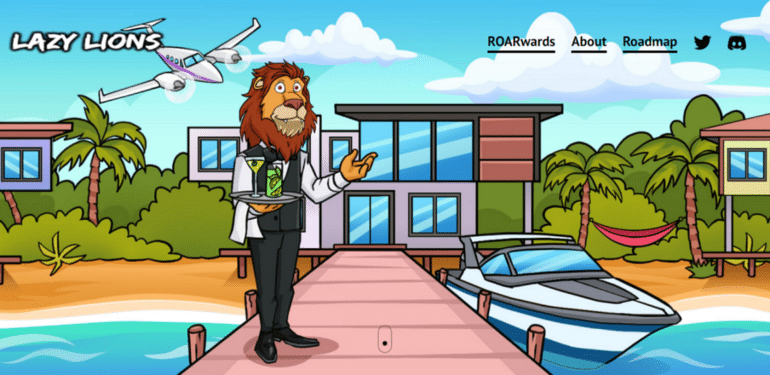 Unusual Whales 
This NFT platform comprises 6,969 whales; each whale has its features and traits. These individual traits make them rare and unique. It has also offered effortless access to the NFT tools, which may help make investments.
The Unusual Whale NFT project consists of 6,969 whales in the project.

The total volume of Unusual Whale is 140.37 ETH, along with the average weekly price of 0.09 ETH.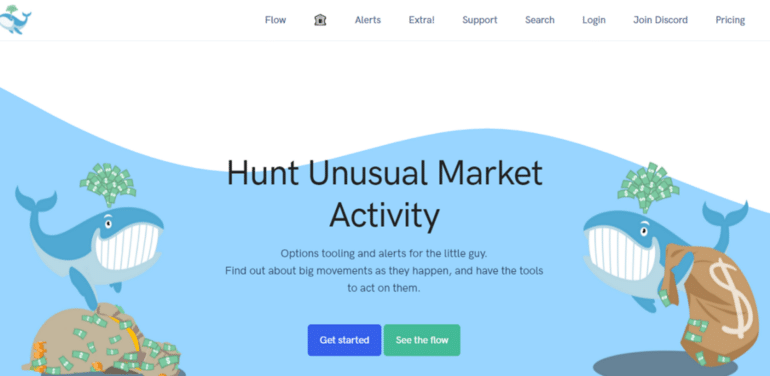 Uunicorns  
Uunicorns stands for  Uninterested Unicorns. It is also a hosted NFT platform of the Ethereum blockchain. Uunicorns contain around 6900 U_U. They are objected to offering each service to their users and members. However, U_U may win the reward named UniCandy, which makes them a dependable platform.
Currently, Uunicorns has 2452 owners.

The total volume of Uunicorns is 965.1 ETH, along with the average weekly price of 0.17 ETH.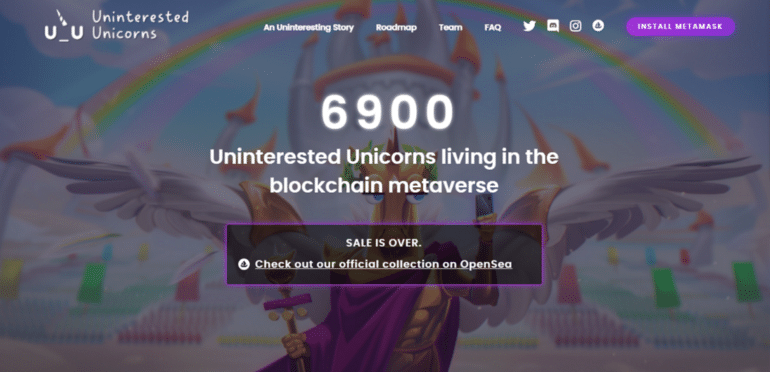 Dapper Dinos NFT 
It has a captivating 9,999 randomly developed dinosaurs in its collection. It provides the pillar of strength of the Dapper Dinos. Like most other NFTs, Dapper Dinos is also incredibly hosted by the Ethereum blockchain, which is the service provider for the Dapper Dinos.
Currently, Dapper Dinos NFT has 4792 owners.

The total volume of Dapper Dinos NFT is 2,177.68 ETH, along with the average weekly price of 0.39 ETH.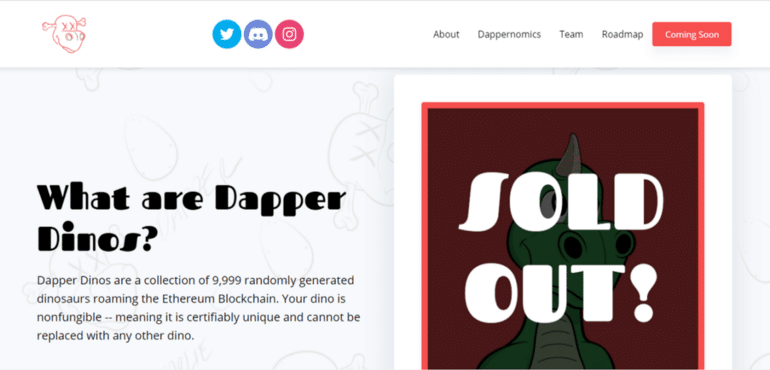 Final thought
To conclude, NFTs have become a protected manner for keeping your money secured. Although the publicity of the NFTs has significance. Blockchain provides top-class protection for your digital currency, protecting it from all hackers. 
Traders are leaning toward digital currencies as today's demand for security issues. Each NFT has its features making it easier to choose what suits you the best. The information mentioned above provides you with a well-organized lead if you are looking for some safe and successful NFTs that may help you choose and invest in terms of making a generous amount of money this year.