BuySellSeries EA has been recently introduced to the FX community. Unsurprisingly, it comes with several promises. According to the developers, this trading system is designed to give traders very high monthly returns with accurate precisions. Moreover, there are assertions that it applies a unique strategy that serves to optimize the trading performance.
Not much is known about the vendor responsible for creating this software. The only information available is the claim that the team is composed of professional FX traders and programmers who have more than 15 years experience. The company name and other relevant data are also undisclosed. In short, we are dealing with anonymous people.
You can rent BuySellSeries EA at $200. Alternatively, you can buy it but at a higher price of $700. The packages come with free demo accounts, 24/7 customer support and free updates. A money-back guarantee is absent. These prices are definitely not cheap. They are hence not worth the money bearing in mind that you will not be refunded if you are not impressed with its performance.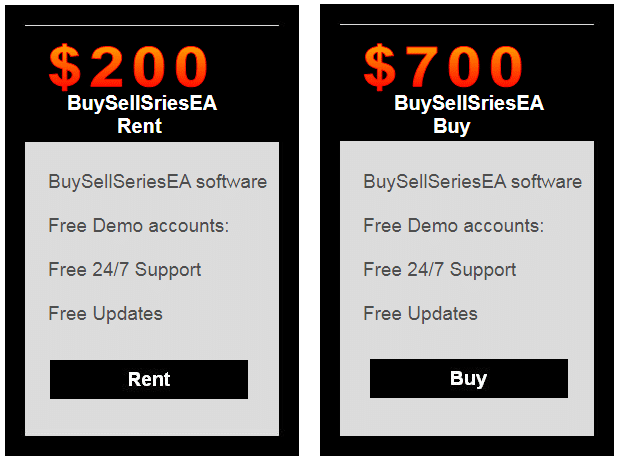 Key features
Easy to install
A manual guide is available
The minimum capital requirement is $100
Trades on multiple currency pairs
There is no info about the recommended leverage or brokers provided
BuySellSeries EA trading approach
The vendor describes this robot's trading approach as a strong trend analyzing strategy based on candlestick pattern and news filtering system. They do not say anything more about it. The scanty information about the strategy may cause traders to doubt its workability.
Backtesting results
Another unfortunate thing is that the backtest data is not available. It is clear that the developers have downplayed this data. It is highly likely that they did not test the effectiveness of their strategy before launching the EA to the market. Even if they did, they may have been disappointed by the outcome, and this is what they do not want traders to know.
BuySellSeries EA live trading results
Good enough, the vendor shows us how this robot performs on the live market. The trading results are available on myfxbook.com and we have evaluated them as follows: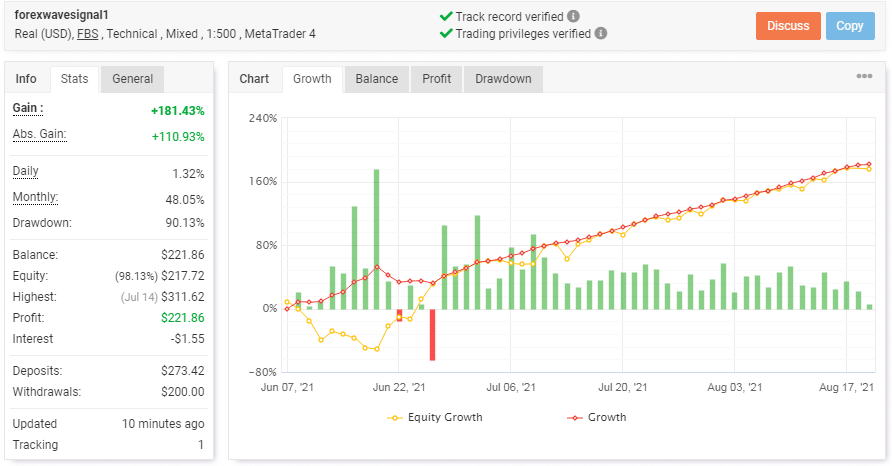 This is a young account that was opened in June 2021. For such a short time period, it has amassed a gain of 181.43%. It was initially deposited at $273.42 but is somewhat shocking that $200 has already been withdrawn. We believe that the reason behind this decision is the high drawdown (90.13%). Clearly, the account is making losses at alarming rates, and may soon erode the capital and profits.
The profit made and the account balance are the same — $221.86. The system makes daily profits at a rate of 1.32% and monthly profits at 48.05%.

The robot has completed 628 trades where the average pips won in a trade is 8.02 pips and the average loss is -14.36 pips. Sadly, there are high chances that the EA will make more losses than wins as it trades. The value for lots is locked. This is a big red flag. The win rates for longs and shorts are 75% and 83% respectively. The profit factor is 2.18.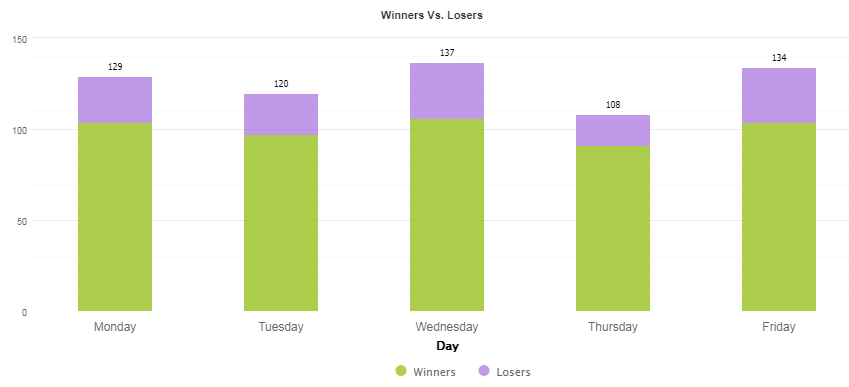 The system performed most trades on Wednesday (137 trades).

The risk of the account being ruined is moderate.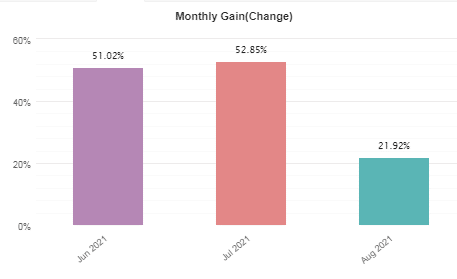 The robot generated steady profits in June and July. It has made profits amounting to 21.92% in August so far.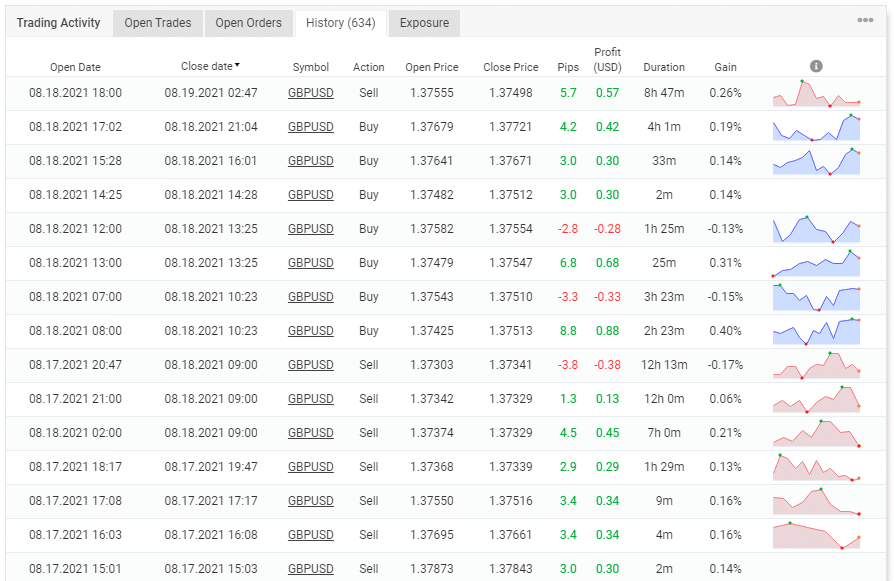 Information on lot sizes used is not available. The system traded with short time frames and made minute profits.
What are the risks with BuySellSeries EA?
The BuySellSeries EA is an automated FOREX robot, meaning it performs trades on the trader's behalf. As the vendor says, no human intervention is necessary. Furthermore, the system knows when to enter and exit a trade.
This robot has been in the market for about two months. For this time period, the EA has shown that it trades with sky-high drawdowns. It is dangerous as it can easily ruin any trading account.
Worth noting!
There is a contact page which provides a platform for interested traders to communicate with the support team. All you have to do is to fill the "contact us" form with your details and query. However, we do not know how long the team takes to respond to customers. There are no other means of contacting support. Contact info, social media details and a live chart window are all unavailable.
BuySellSeries EA does not have any user testimonials on its official website, Trustpilot or Forex Peace Army that can attest to its efficiency in the live market.
BuySellSeries EA Conclusion
BuySellSeries has many red flags. It has a massive drawdown despite being in the market for only a few months. No amount of profits will be enough to recover the money already lost. Also, the vendor operates secretly not wanting us to know who they are, the historical performance of their EA, lots used and how their strategy really works. To this end, we do not recommend this robot.