Blockchain technology offers several compelling alternatives for addressing the growing concerns about centralized banking institutions. It enables data to be distributed across a network of computers, which provides greater transparency than centralized control. As a result, blockchain has the potential to provide a permissionless, neutral, and high-performance solution for modernizing the world's financial systems.
In the cryptocurrency market, the DAI blockchain project is a well-known name. It has been customized as a stable coin using the Maker protocol to reduce price volatility. You're probably interested in learning more about the DAI stable coin and its fit into the current crypto economy. The following discussion will provide you with all of your information about DAI and its applications.
The current Dai price is $0.999489, with a 24-hour trading volume of $412,666,512. Dai has lost 0.01% in the last 24 hours. The current market capitalization is $9,081,430,555, and the market ranking is #20. There are 9,086,076,233 DAI coins in circulation, with an unknown maximum supply.
Let's look at this project to see if it's worth your time.
What is the Dai price? DAI explained
The Maker Protocol and the MakerDAO decentralized autonomous organization manage the issuance of DAI, which is an Ethereum-based stablecoin. DAI's price is soft-pegged to the USD and is backed by a mix of other cryptos placed into smart-contract vaults whenever a new DAI is created.
It's vital to distinguish between Multi-Collateral DAI (MCD) and Single-Collateral DAI (SAI), an older form of the token that a single coin could only collateralize. SAI also doesn't support the DAI Savings Rate, allowing users to save money by keeping DAI tokens. In November of 2019, the Multi-Collateral DAI was released.
Bitcoin Cash, like its predecessor, is accepted by some merchants, can be purchased with PayPal, and provides a means of exchanging value. It's vital to distinguish between MCD and SAI, an older form of the token that a single coin could only collateralize. SAI also doesn't support the DAI Savings Rate, which allows users to save money by keeping DAI tokens, and it has since grown its community.

DAI is unique because it was not founded by a single person or a small group of co-founders. The MakerDAO and Maker Protocol, on the other hand, manage the development of the software that drives it as well as the issue of new tokens. It's called MakerDAO, and it's a type of business that runs on the Ethereum blockchain through "smart contracts," which are self-enforcing agreements written in software code. MakerDAO was founded in 2015 by Rune Christensen, a Danish entrepreneur. Christensen studied biochemistry and international business in Copenhagen before founding the Try China international hiring organization.
Dai (DAI) coin: is it a good investment?
The primary function of the DAI currency is to serve as a store of value. Its price should not rise too high, ideally. However, you must conduct your research. When looking for DAI crypto forecasts, keep in mind that prices can go up and down, and you should never invest more than you can afford to lose.
In short, analysts and traders agree that Dai has been a solid investment for a long time. Surprisingly, the price is going up. As a result, you can rest assured that your investment will pay off handsomely.
What will the DAI coin be worth in 2022?
DAI has a lot of potential, and certain collaborations and developments could help it gain users and adoption. If the market focuses on Dai, the price is expected to reach $1.20 by 2022. The highest estimated price is $1.59876, with a low of $1.080.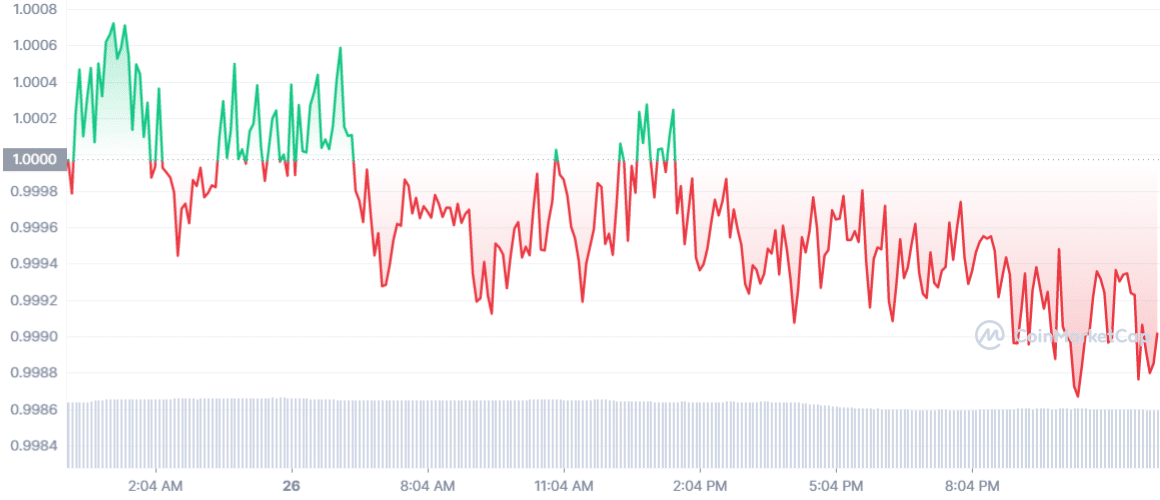 DAI Price (DAI) сoin prediction for 2022
There are differing views on Dai price predictions for the rest of 2022. WalletInvestor predicts a rise to $1.009 by the end of the year, while TradingBeast predicts a rise to $1.278591 by the year. Other experts are more pessimistic about its future price, citing figures as low as $0.909818 in December.
According to our projections, the Dai price will rise. The current Dai price is $1.0000000, but the average Dai price is expected to be $1.2782113 by 2023.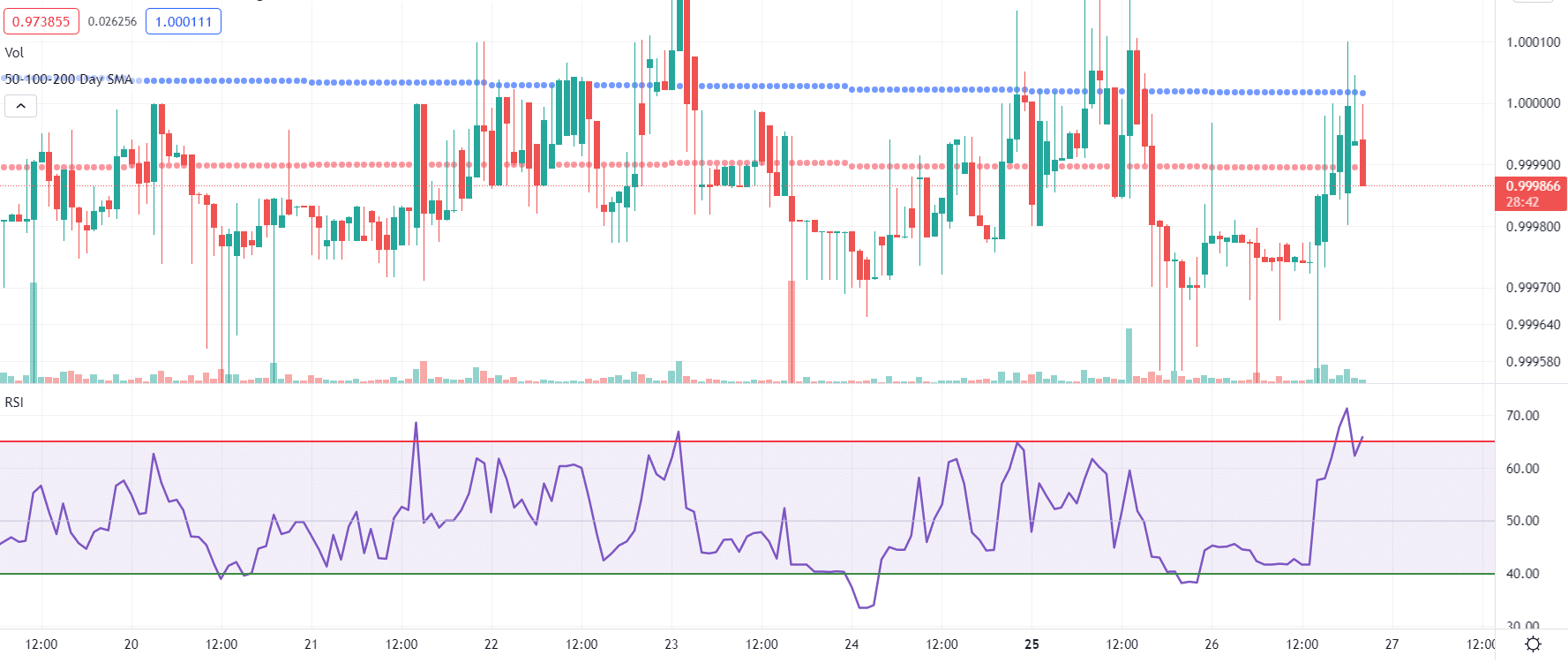 How to buy a DAI?
If you're wondering where to buy DAI, the top crypto exchanges for trading are OKX, Bybit, FTX, DigiFinex, and Phemex.
If you are a beginner, take the following steps:
Create an account with a crypto exchange. Whatever option you choose, the first step is to sign up for Binance or any other platform that trades DAI.
Purchase BTC to exchange it for DAI.
Use the exchange to convert BTC into DAI.