Forex inControl is an expert advisor that was released several years ago. The system was updated several times and re-released. The presentation mentions that the system is also sold on the Forex Store. 
Key features
Let's talk about the details that we gathered in the following list. It may be helpful for you. 
The advisor runs charts automatically for us. We have to do nothing in addition. 
The system is easy to get started reading with it. 
We are allowed to work with AUD/USD and EUR/GBP.
There's an Acceleration mode applied. 
We can trade with all orders covered by SL levels. 
We may work with other cross pairs if we're able to customize them. 
We've got grad drawdown control. 
It works for each pair separately. 
The system doesn't open orders all the time because it seeks "the best trading conditions."
There are three levels of risks applied: Conservative, Normal, and Aggressive.
The system was tested on the past 14-year data.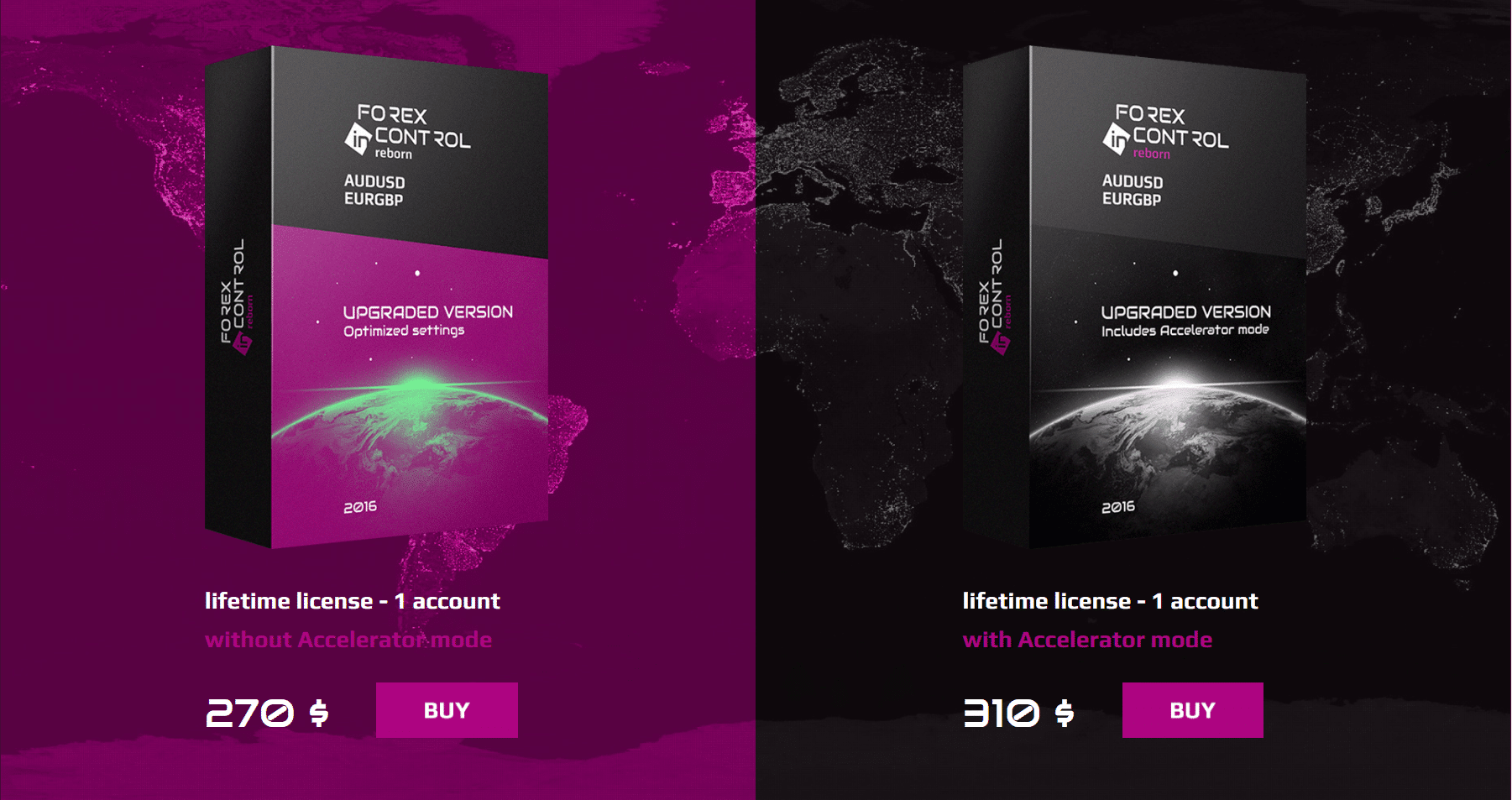 Nothing has changed for years. There are two packs available. The standard pack costs $270. The ultimate pack with an accelerated mode costs $310. We can rely on a user guide, free updates, welcome support, and 30-day refunds. 
Get started with Forex inControl EA
Forex inControl trading approach
There are Grid and Martingale strategies. 
It trades with AUD/USD and EUR/GBP.
M30 is the time frame to work with. 
Backtesting results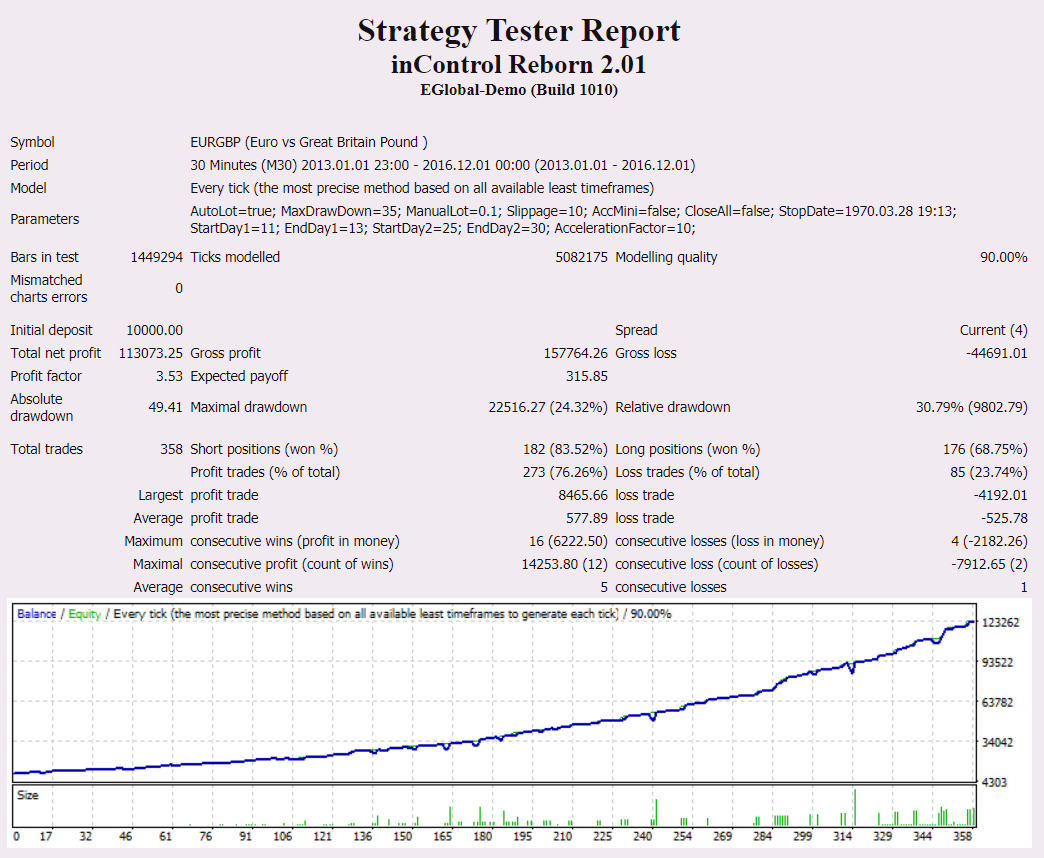 The robot was tested on a EUR/GBP put on the M30 time frame. The data period was three years. This data is not relevant because it's too old. The modeling quality was 90.00% with 4 pips spreads. An initial deposit was $10,000. It has become $113,073 of the total net profit. The profit factor was 3.53. The maximum drawdown was 24.32%. The advisor has executed 358 orders with 83% accuracy for shorts and 68% for longs.
Forex inControl live trading results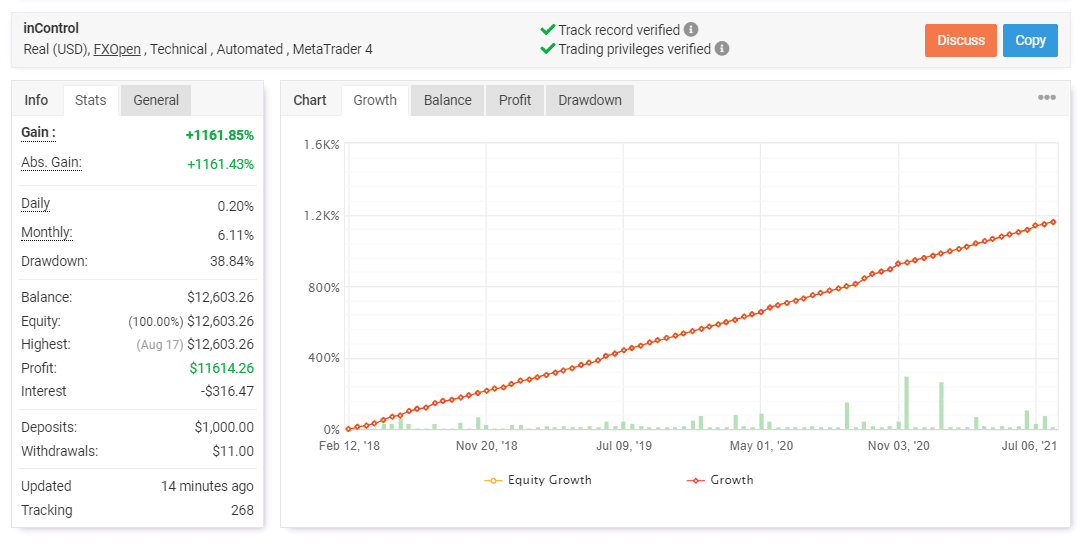 The system works on a real USD account on FXOpen automatically. The platform is MT4. The account has a verified track record. So, the data should be verified. It was created on February 12, 2018, deposited at $1000, and withdrawn at $11. Since then, the absolute gain has become +1161.85%. An average monthly gain is 6.11%. The maximum drawdown is sky-high – 38.84%. It's a risky way to work with it. 

The system has executed 190 orders with 3007.5 pips. An average win is 52.74 pips when an average loss is -72.48 pips. The accuracy rate is 77% for longs and 65% for shorts. An average trade length is 6 days. The profit factor is 2.36.

The system executes orders on AUDUSD. 

It works with medium risks to the account balance. There's a 6.52% risk of losing 10% of the balance.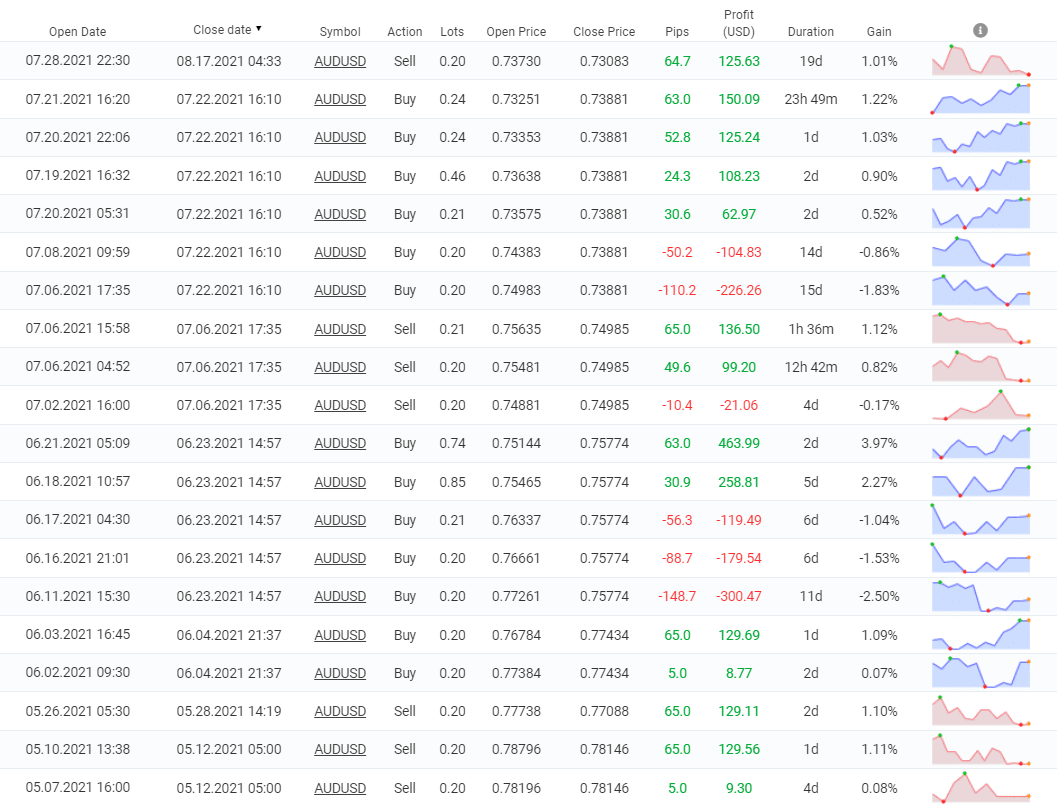 The system works with a short-range Grid with conservative Martingale.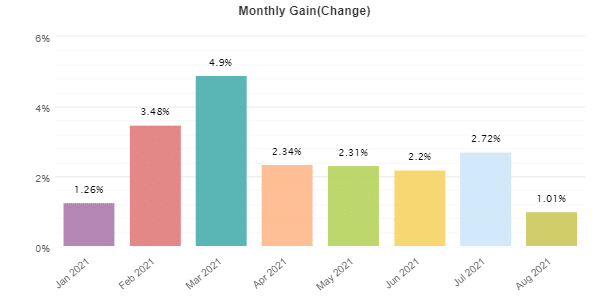 The system provides owners with short monthly profits. 
What are the risks with Forex inControl?
The risks are. The system works with risk strategies like a Grid or Martingale. The little profits won't cover huge losses that can occur. 
Worth noting!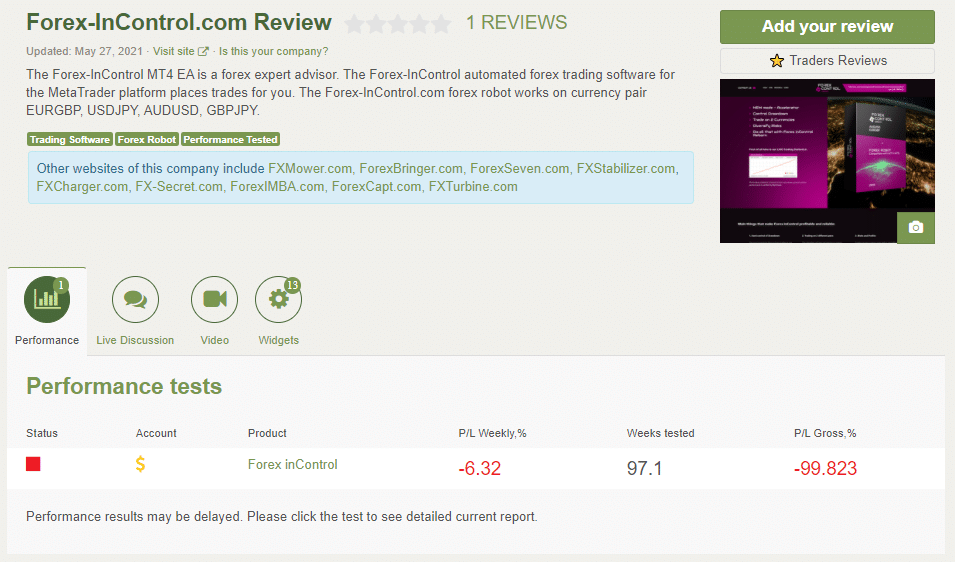 There's a page of Forex inControl on Forex Peace Army. We have a blown account connected. There's a single testimonial written.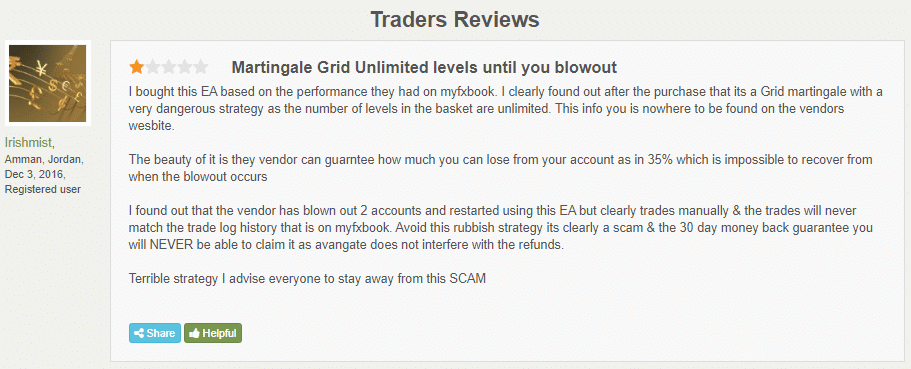 The client wasn't happy with the system. 
What are the pros & cons of investing in Forex inControl?
| | |
| --- | --- |
| Pros | Cons |
| Backtest report provided | No team revealed  |
| Trading results shared | No risk advice given  |
| A refund policy exists.  | Risky strategies applied  |
|   | Lack of customer testimonials  |
Get started with Forex inControl EA
Forex inControl Conclusion
Forex inControl works with risky strategies to make mediocre profits on a real account. The presentation doesn't look quite professional. The system is delivered without various testimonials. We can't be sure that we are safe with it.