FX Oxygen is an advisor that should be updated because it was designed six years ago. The presentation is short and not informative because there are only three pages and we lack intel about risks, drawdowns, money-management, and others. It's hard to make a wise decision about the system because of the lack of information. The robot looks ridiculously bad as it almost zeroed an account under its management. The company behind it doesn't support a proper level of transparency.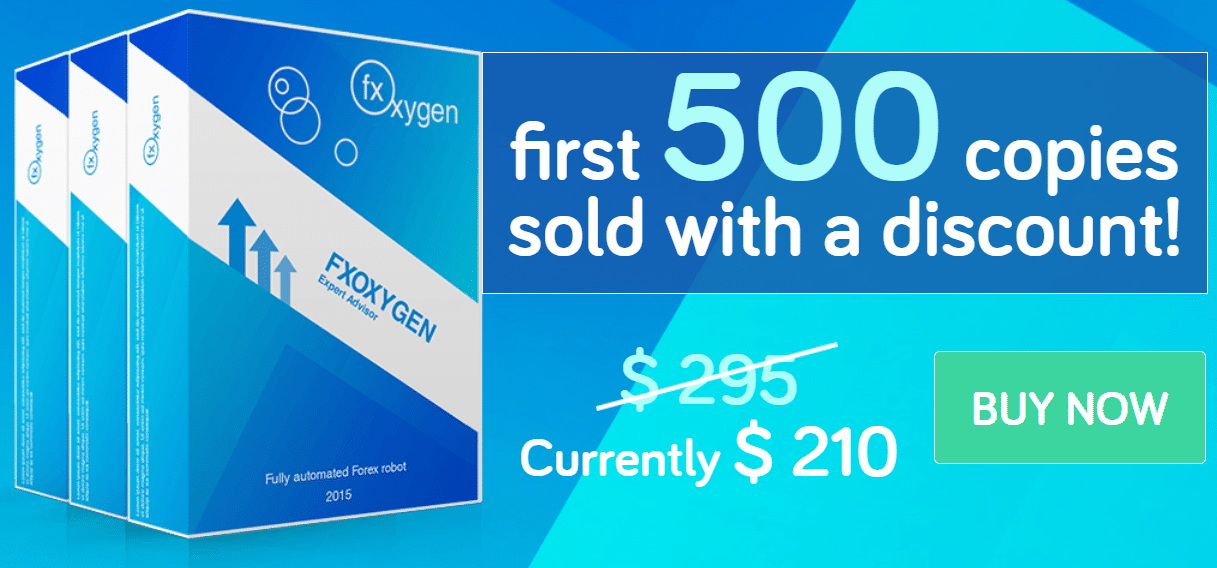 The price was decreased to $210 for the first 500 copies. The next one will be $295. We have a 30-day refund policy. There are no details about what the package includes to please us.
Key features
Trading is allowed on EURUSD and USDJPY.
The time frame is M30.
The deposit level wasn't mentioned.
The leverage details weren't provided.
It has standard functionality.
We have no recommended brokers.
Setting details aren't revealed.
FX Oxygen trading approach
The presentation is short and there's a huge lack of information that has to help us with automatic trading.
It can execute orders automatically on a terminal for us. We may do our chores and let the system run charts for us.
The monthly profit can be as high as 20%.
It places SL and TP levels for us.
It calculates lot sizes based on free margin.
The advisor was tested on the 10-year tick data.
Backtesting results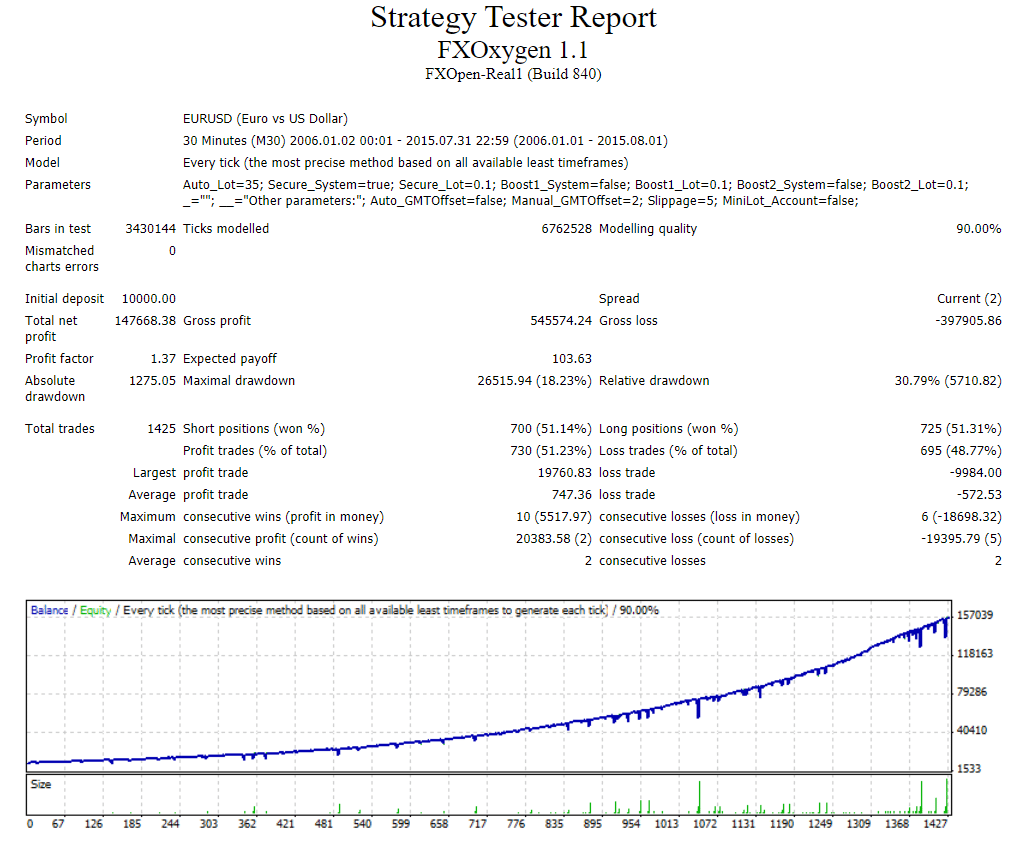 The robot worked on EURUSD on M30 based on the data for 9 years from FXOpen. The modeling quality was 90% with 2-pip spreads. An initial deposit was $10,000. It has become $147,668.38 of the total net profit. It has traded 1425 deals with a 51% win rate. They're not welcome numbers.
FX Oxygen live trading results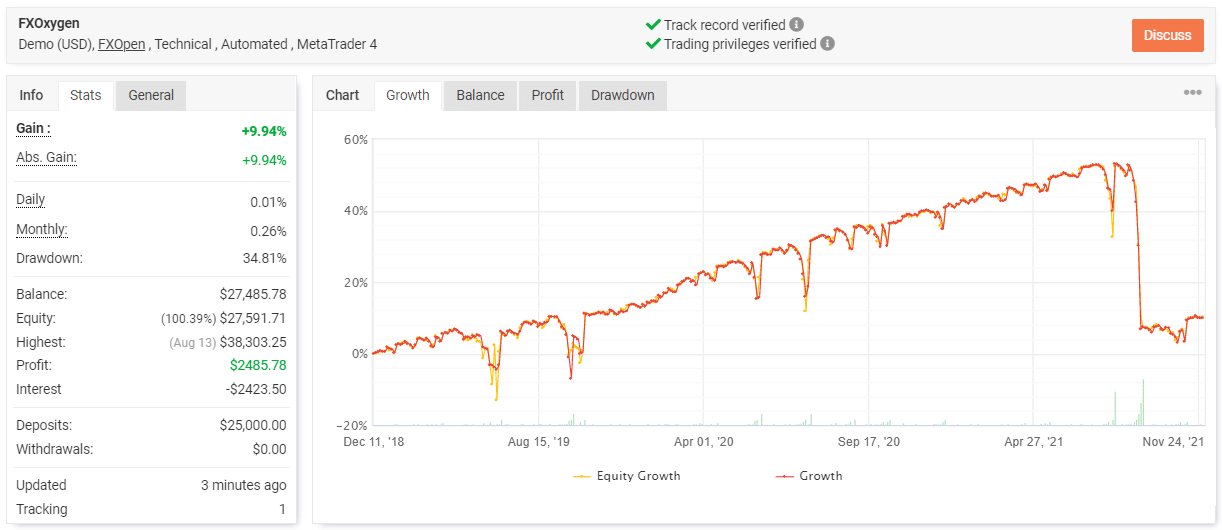 The advisor has been trading on a demo account on the FXOpen broker automatically. The leverage is unmentioned. The platform is MT4. The account has a verified track record. It was deployed on December 11, 2018, and deposited at $25,000. Since then, the absolute gain has become 9.94% after a huge loss that happened in the mid of 2021. An average monthly gain is 0.26%. The maximum drawdown is 34.81%.

It has executed 496 deals with 1091.2 pips. An average win is 68.45 pips when an average loss is -62.47 pips. There are 235.56 pips traded. The accuracy is 48-50%. A trade length is three days. The profit factor is low – 1.04.

Trading results look like a disaster. EURUSD is the only profitable pair – $6707.79.

The system doesn't trade all day long.

Tuesday with 87 orders is the least traded day.

It works on the account with insane risks. There's a 92.14% chance to lose 10% of the account.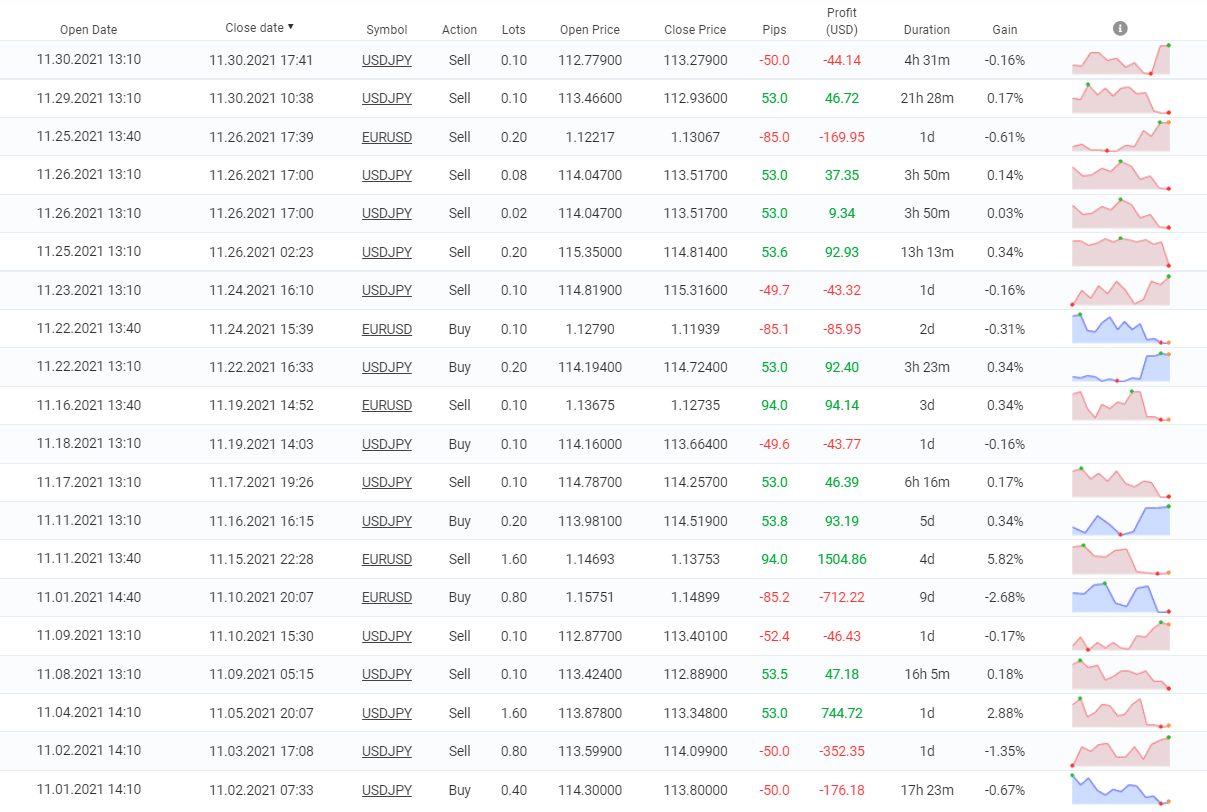 The win rate and sizes of losses look horrible because of trading results.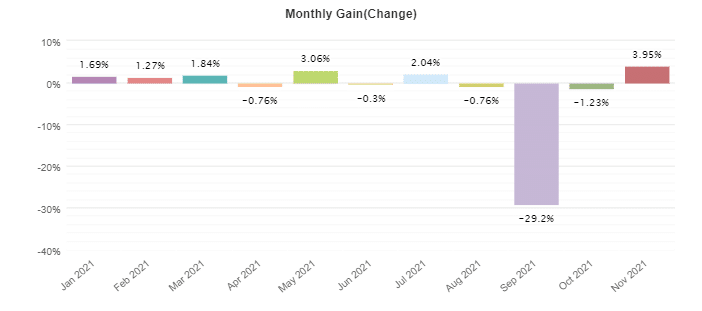 It's hard to trust the system that can easily lose 29.2% of the balance.
What are the risks with FX Oxygen?
The risks are sky-high because it works with low win rates with Martingale applied.
Worth noting!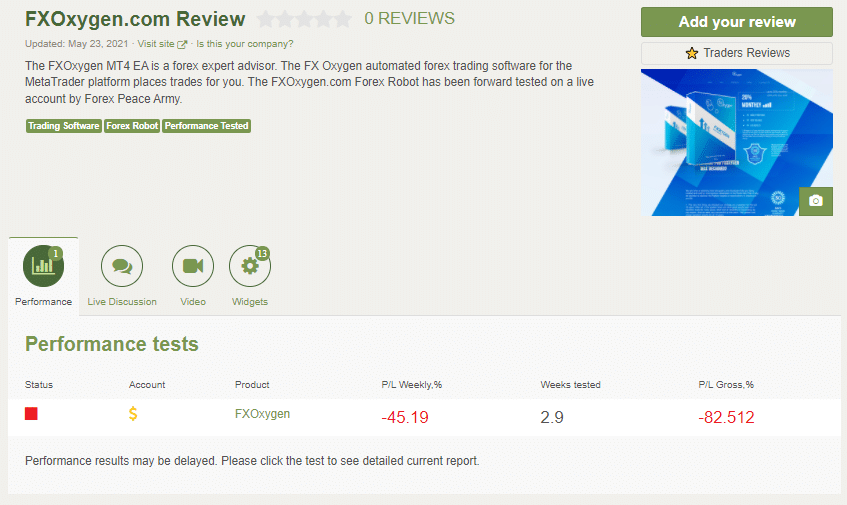 There's a page of the company on Forex Peace Army without a rate and testimonials. We may note that this account won't be the first that is blown.
What are the pros & cons of investing in FX Oxygen?
| | |
| --- | --- |
| Pros | Cons |
| Backtest reports provided | No team revealed |
| Trading results shown | No risk advice given |
| A refund policy applied | No settings explanations provided |
| | Horrible trading results |
| | No updated uploaded |
| | No testimonials written |
FX Oxygen Conclusion
FX Oxygen is a trading solution that uses Martingale on the account with a low win rate. The devs didn't use their funds too. So, to trade or not to trade with this EA with it is completely up to you.