Growex is a service for Forex traders that doesn't provide us with extended explanations of what we have to expect and how to set copy trading software to work well.
Key Features
The presentation has some explanations which are not enough to make the right decision.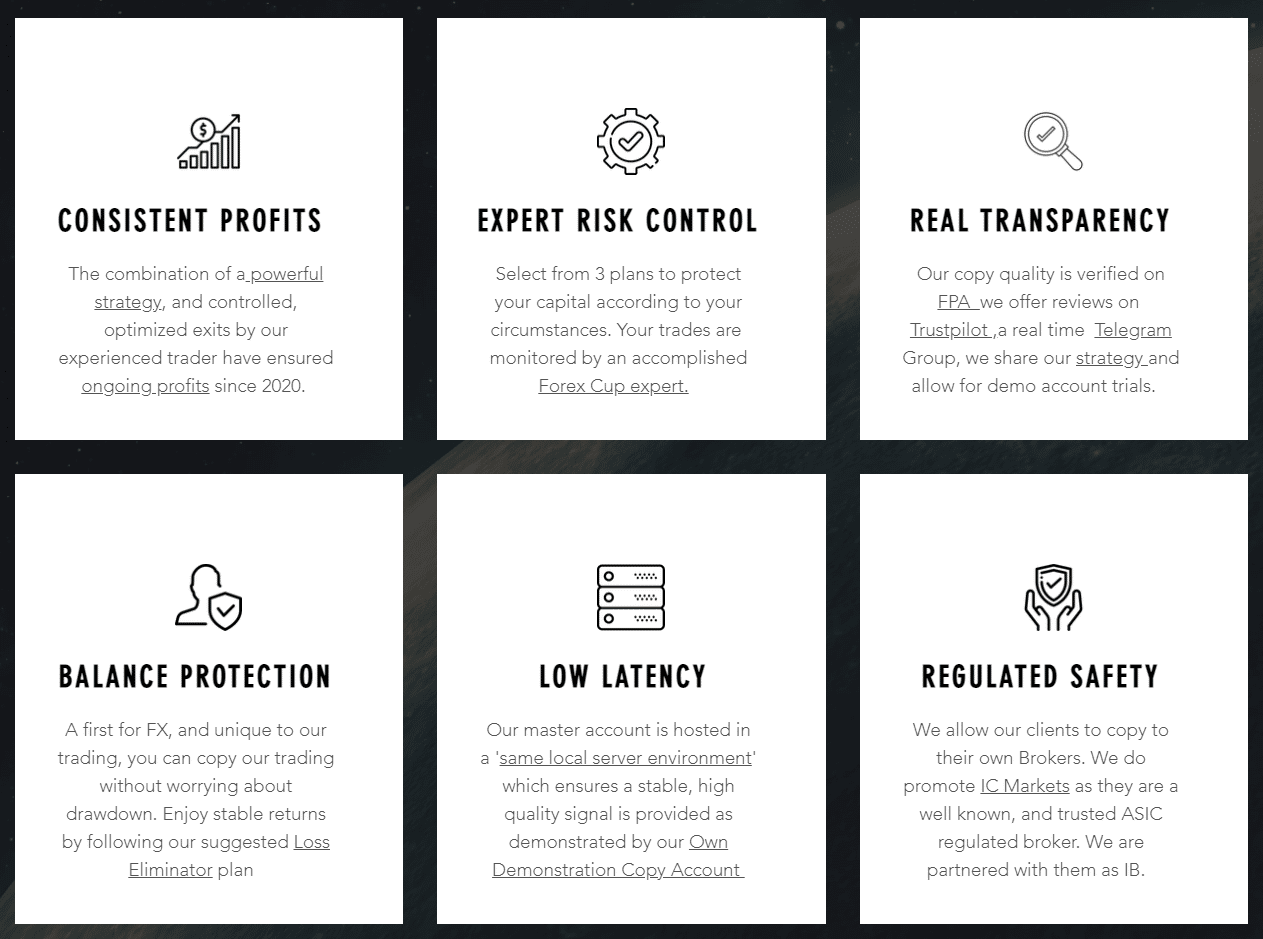 Let's discuss the systems features and other provided details:
We can install copy trading software to quickly copy orders from the developer's account to ours.

The system uses Martingale.
It can set our account at higher risk.
We can expect that the system will use three levels of risks.
There's a drawdown protection feature.
The system requires us to have a VPS or manage to increase execution speed.
The devs mentioned that IC Markets is a good broker to work with.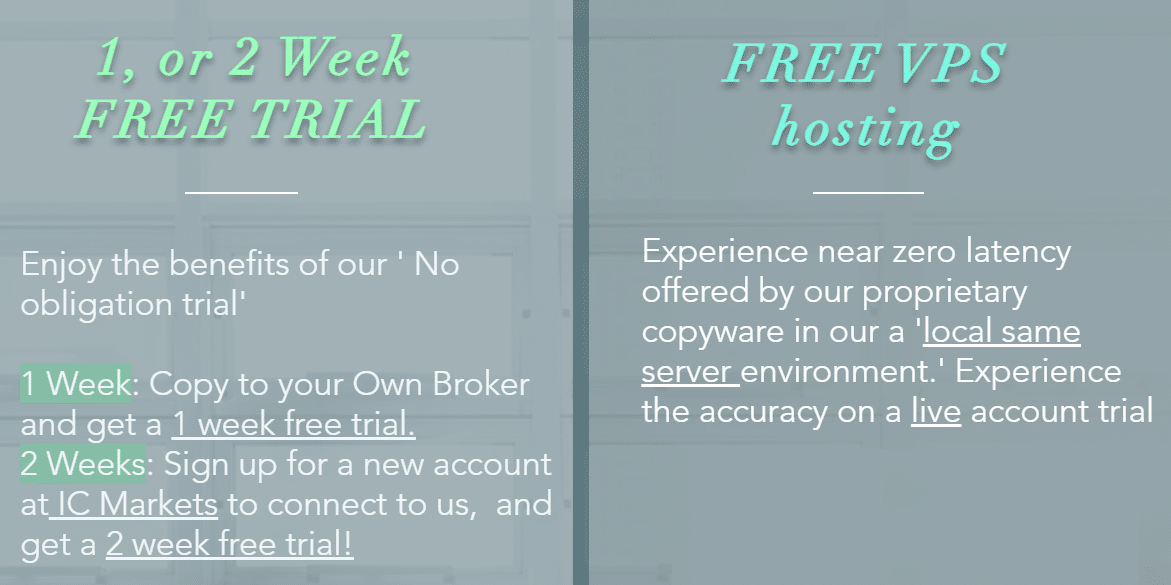 There is a way to get the signals for two weeks. We have to create an account on IC Markets. For this, we can expect to get only a two-week trial. There's free (?) VPS hosting.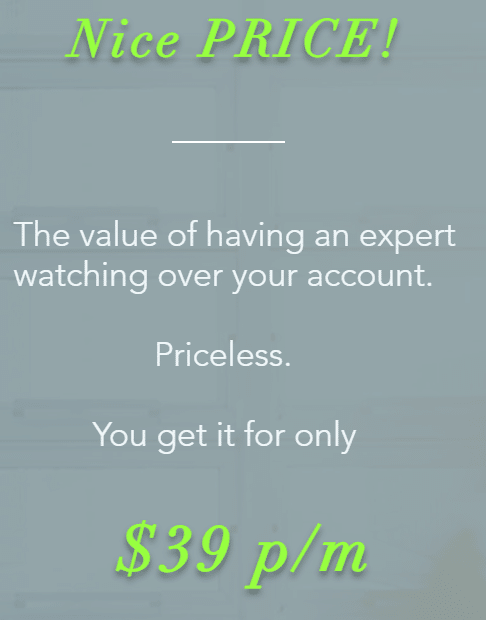 The service costs $39 monthly for copying signals. Our account has to be approved before getting started. We can't rely on refunds.
Growex Trading Approach
There are only "proven" strategies.
The robot executes a Grid of orders with Martingale according to trading results.
The signals can be for these currency pairs: AUD/USD, EUR/CHF, EUR/GBP, EUR/JPY, EUR/USD, GBP/USD, NZD/USD, USD/CAD, USD/CHF, and USD/JPY.
We don't know what time frames the developers work.
Backtesting Results
The presentation doesn't include backtest reports. It's a solid disadvantage. First, it's because we don't know if the system is owned by them. Second, we must check backtest trading results to be convinced that it could manage to work with the past data.
Growex Live Trading Results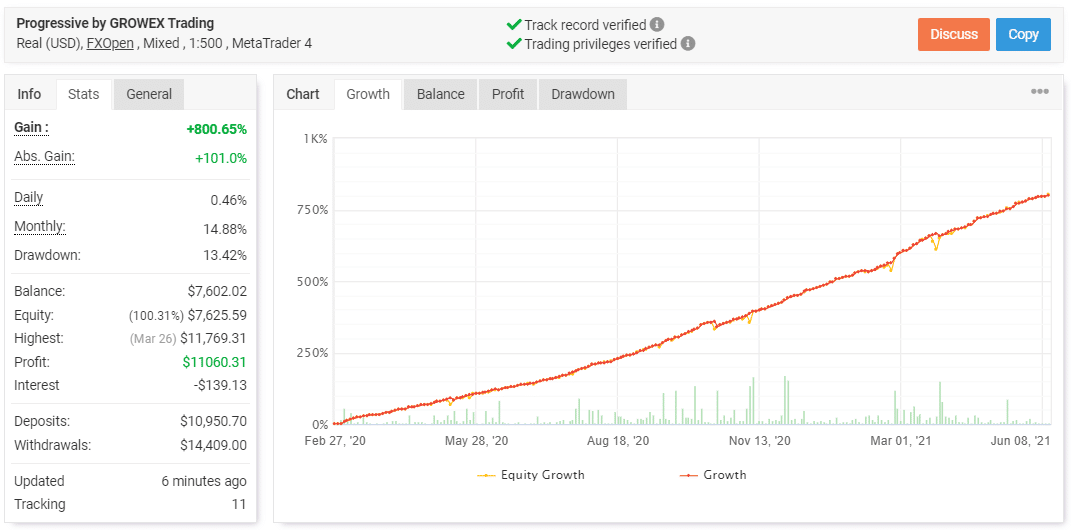 We have the system working on a real account on FXOpen. It's weird because they mentioned IC Markets. The leverage is 1:500. The platform is MT4. The account has a verified track record. So, we can rely on data accuracy. The account was created on February 27, 2020, deposited at $10,950, and withdrawn at $14,409. It's common to withdraw a Martingale account after doubling. Since then, the absolute gain has become +800.65%. An average monthly gain is 14.88%. The maximum drawdown is 13.42%. The drawdowns are low.

The robot has closed 935 orders with 6983 pips. An average win is 26.74 pips when an average loss is -36.48 pips. The advisor works with a middle win rate of 71% for Long and 67% for Short trading positions. An average trade length is 16 hours and 22 minutes. The Profit Factor is 2.47.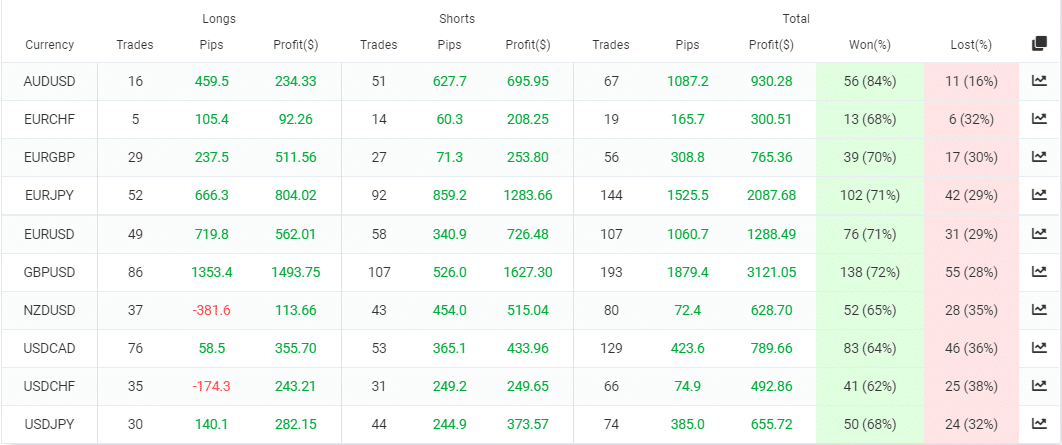 GBPUSD is still ahead among other cross pairs. There were 193 deals traded. They brought $3121 of profit.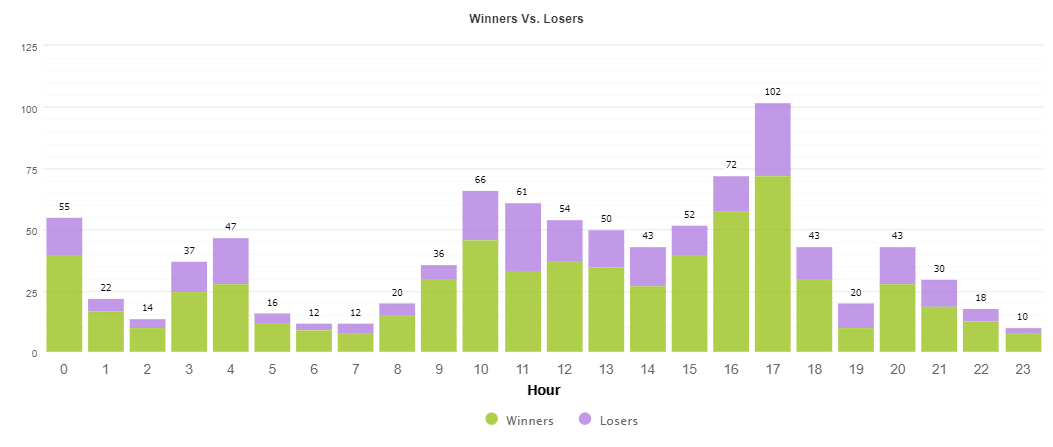 The robot works during the European trading session.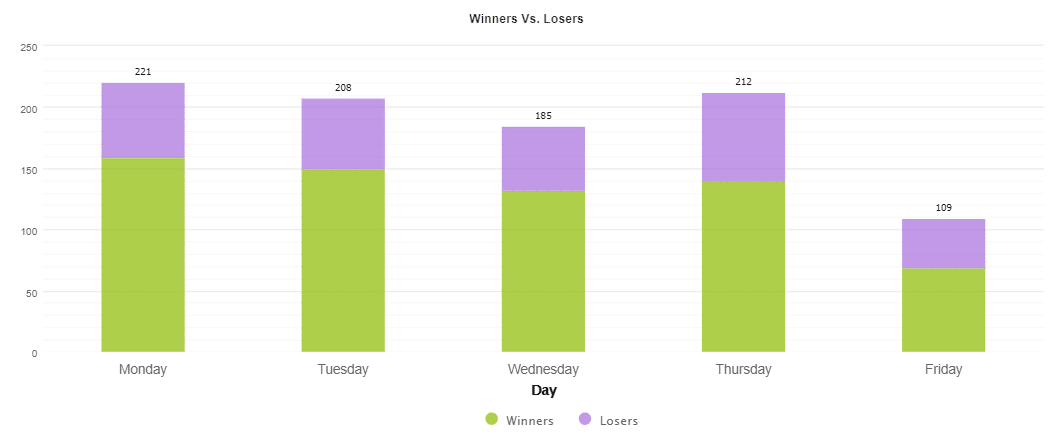 The system skips trading on Friday to not keep orders until Monday. Monday and Thursday are the most traded days.

The risk is low. It has to lose 29 deals to lose 10% of the account.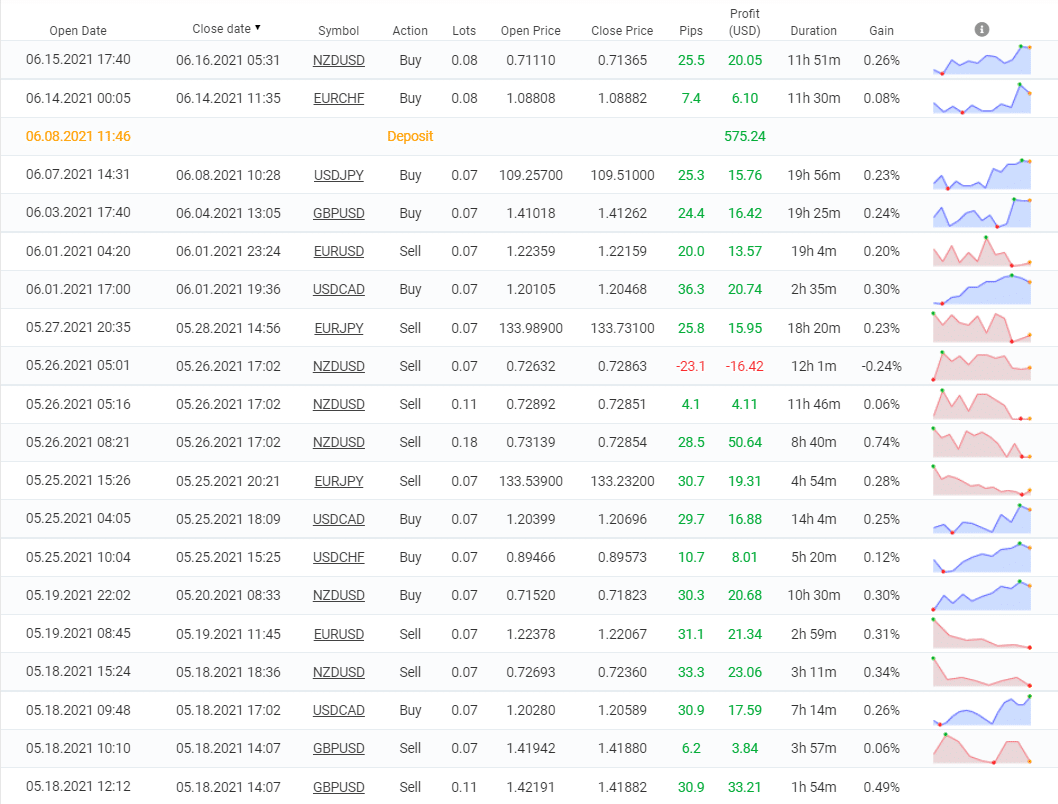 The advisor increases Lot Sizes on some deals to make more profits.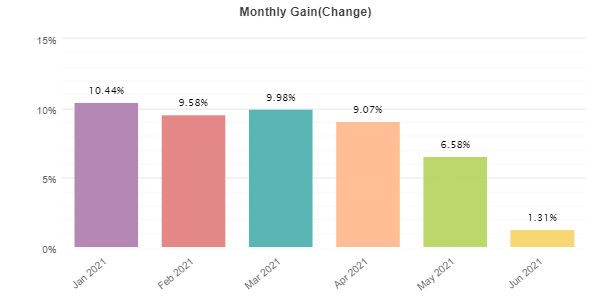 It made some profits this year, but it had mediocre results of trading in June 2021.
What Are The Risks With Growex?
Losing trades with Martingale lots is always painful. Recovering after them takes so much time.
Worth Noting!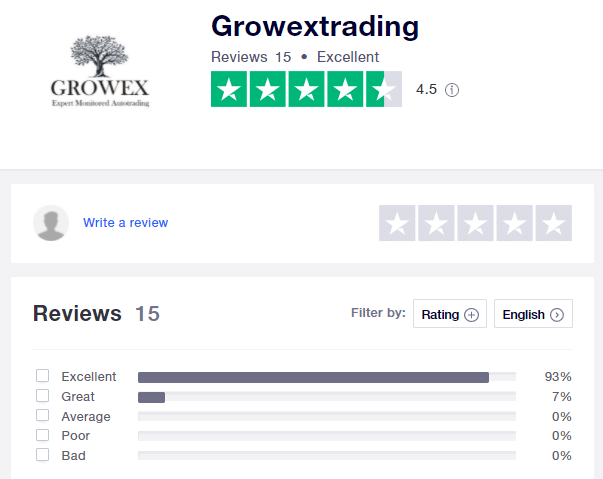 Growex trading runs a page on Trustpilot. We have 15 reviews with a 4.5 rate.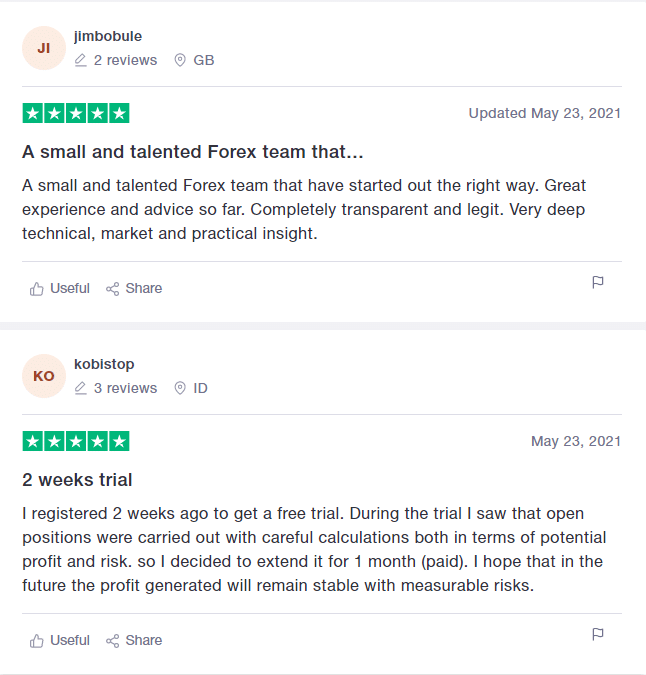 There are no negative testimonials. We have huge concerns that they are real because they are faceless and include no intel about the achieved profits and their numbers.
What are the Pros & Cons of Investing in Growex?
| | |
| --- | --- |
| Pros | Cons |
| Real-account trading results | No team revealed |
| Clear and affordable pricing | No copy trading details explained |
| | No strategy explanations provided |
| | No backtest reports provided |
| | Grid and Martingale on the board |
| | Lack of trading activities in June 2021 |
| | No money-back guarantee |
| | Lack of real people's testimonials |
| | Not informative presentation |
Growex conclusion
Growex is a copy trading service that works based on an advisor that has a Grid of orders and Martingale strategies on the board. The signals cost not so much, but there's no money-back guarantee. The developers don't increase the balance but withdraw money.