Happy Breakout is a robot that works on the M30 and H1 timeframes. It requires a minimum deposit of 100 USD and uses a technique that picks out the most crucial support and resistance levels to select the most profitable positions. Also, the system is optimized using ticks with 99% model quality which is very good. It is recommended that traders use  EURUSD and GBPUSD currency pairs for yielding maximum performance. Please keep reading to find out more about this EA for better decision-making. 
This robot is sold at an asking price of 550 Euros for a general version that works on both MT4,5. Payments are accepted through the following modes: Visa, Discover, MasterCard, and PayPal. They provide a 30% discount to past customers, showing how much they value their customers. 
With purchase, users receive one license for an unlimited number of real/demo accounts with free upgrades. A 30-day money guarantee, subject to terms and conditions, is available too.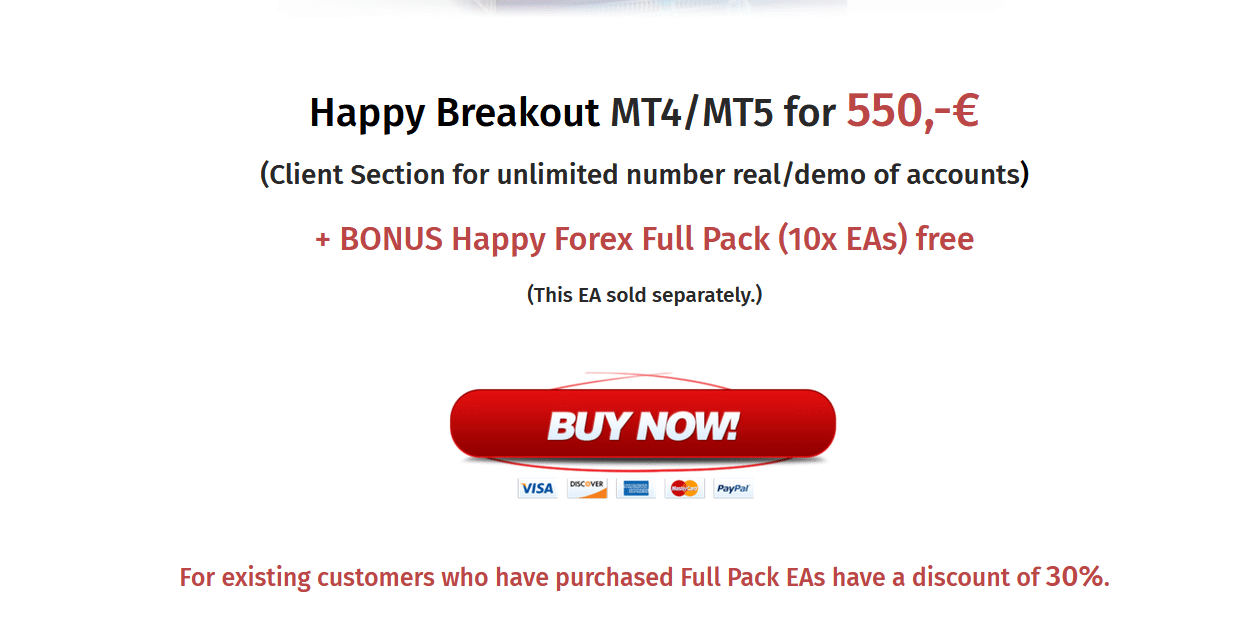 Get started with Happy Breakout
Vendor transparency
Happy Breakout is owned by the parent company, Happy Forex, which has a wide array of forex products and services listed for sale. Willing customers can contact them through a query form or their Facebook chat, where a customer care representative will answer their questions.
Key features
The robot has the following key features:
It works on both MT4 and MT5.

Its autodetection feature detects 4-5 digit quotes.

The EA doesn't use any grid/martingale strategies.

It works on all popular OS: Windows, Mac, Linux.
Happy Breakout trading approach
The robot does not use a grid, hedging or martingale strategies for trading and uses a fixed stop loss for each trade. It works on the M30 and the H1 charts on EURUSD and GBPUSD. From the history of FXStat, we can observe that it uses stop orders to enter the markets. With an average trade duration of 0.39 hours, it has a day trading approach.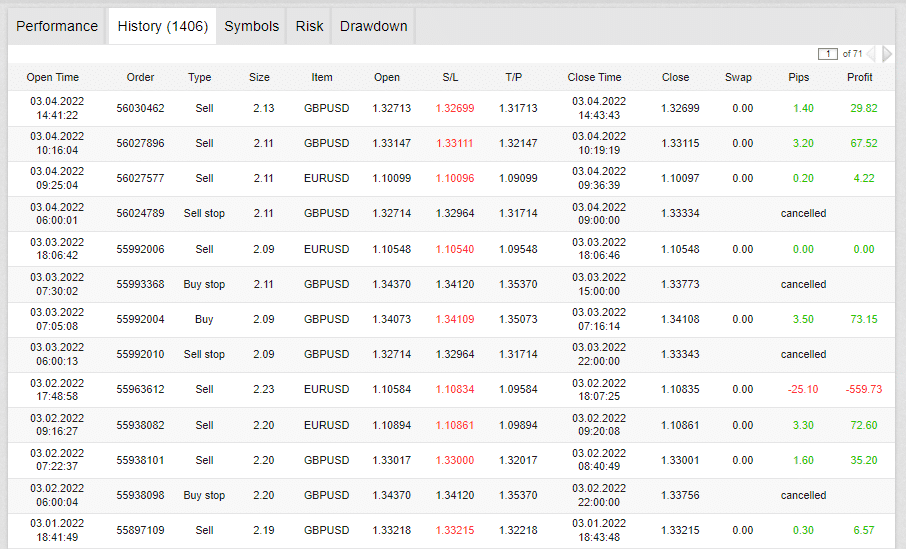 Backtesting results
Backtesting records have been provided for EURUSD for 2012-2015 using a modelling quality of 99.9%. An initial deposit of 1000 USD was converted into a total net profit of 898,594.76 USD during this phase. The maximum drawdown experienced by the system was 11.25% which is relatively low and way below industry standards. This points towards a good risk-to-reward ratio. The robot participated in a total of 1046 trades.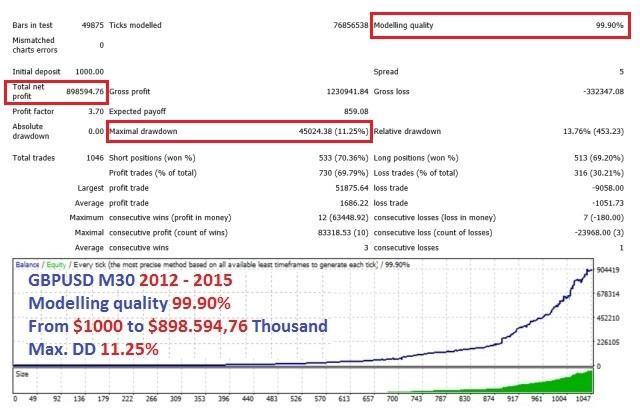 Happy Breakout live trading results
Verified trading records are available on FXStat, where the performance can be traced back to November 2019. The system made an average monthly gain of 2.00%, with a drawdown value of 17.93% (industry standard: <20% is pretty normal). The initial deposits turned out to be 5000 USD. The gross profit value is $57,786.50, with a profit factor standing at 1.08. The EA participated in 1198 trades, from which 80.05% were profitable. The average trading duration is 0.39 hours and the recovery factor turns out as 0.32.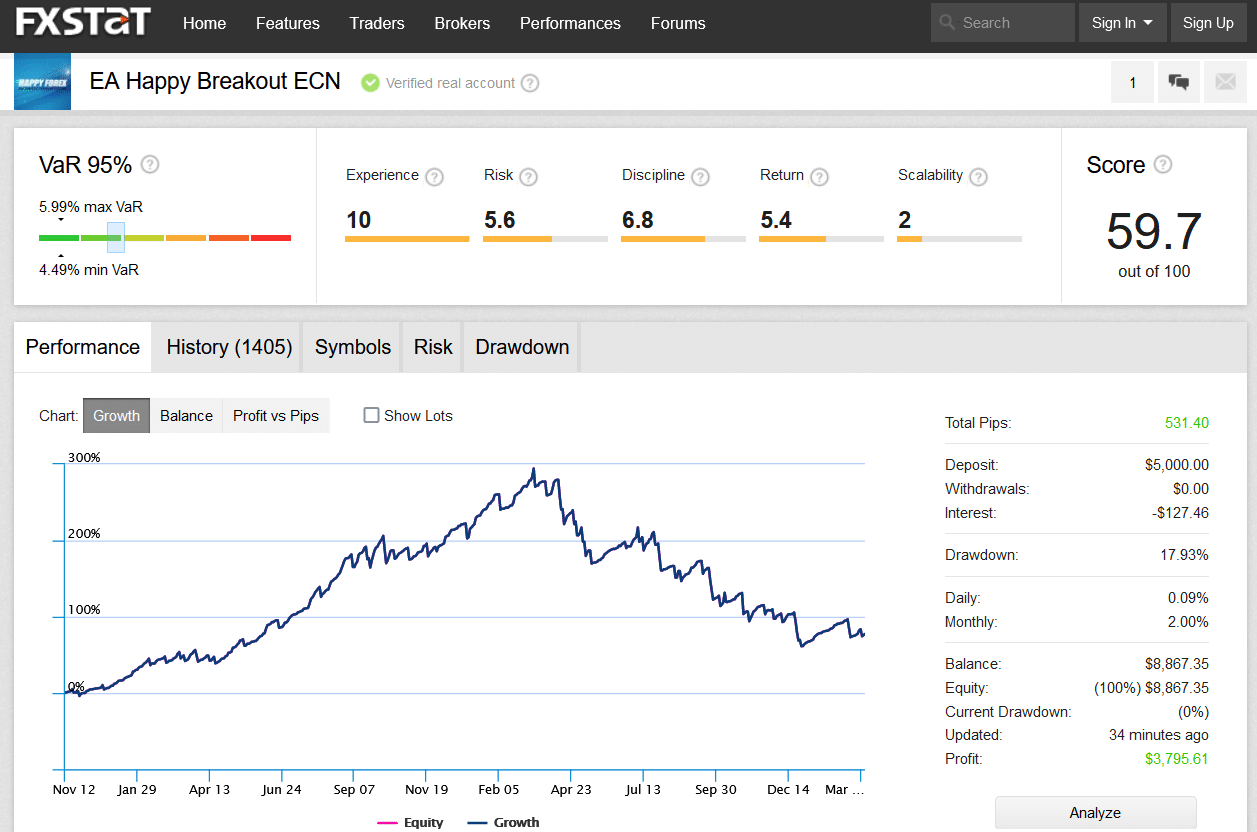 What are the things to consider with Happy Breakout?
We can keep in mind the following things while trading with the robot:
The drawdown is not too high nor too low based on backtesting records and live performance.

The traders don't provide much information about the company profile.

The robot is priced a bit high which points to the fact that it might be more suitable for experienced traders.
Worth noting!
The parent company, Happy Forex, has an excellent rating of 4.5 on TrustPilot, followed by very positive customer reviews. One customer highly appraises the platforms' easy-to-understand user interface, making trading convenient for beginners.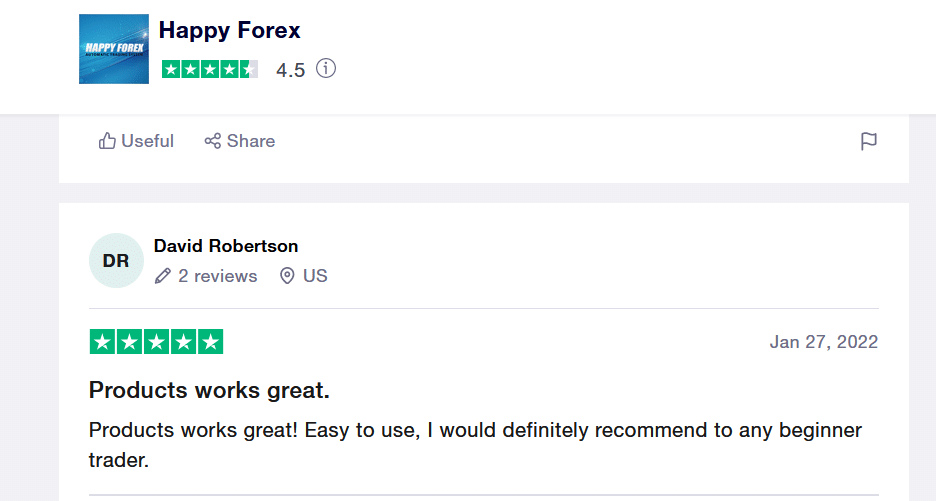 What are the pros and cons of investing in Happy Breakout?
| | |
| --- | --- |
| Pros | Cons |
| Multiple packages are available after purchasing | No company email provided |
| 100% automated trading | |
| No grid/martingale strategies used | |
Get started with Happy Breakout
Happy Breakout EA Conclusion
Happy Breakout is quite transparent on the strategy it utilizes. Furthermore, the developer shows records with a low drawdown, making a solid point to consider buying this product. Furthermore, the live chat feature indicates good practice about customer care.