Hippo Trader Pro incorporates an attractive offer. By buying this EA, the developer says that you are entitled to receive a free copy of another EA. Even then, the important question is whether this system can deliver profitable results. Through this Hippo Trader Pro review, we have found out that the product is susceptible to losses, and hence, not safe.
This system is the work of an Italian named Michael Ruso. He admits that he is continuously striving to offer quality products that can help users in trading and give them some chance to beat the market. We cannot take these statements seriously. Michael has not posted any of his qualifications or credentials to prove the veracity of his claims.
The product can be purchased at $299. Alternatively, you can rent it for $199/month or $269/3 months. However, there is no refund policy for either of the options.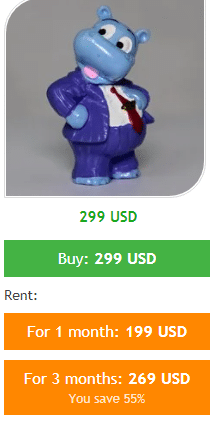 Key features
The dev highlines the following features of his EA:
Supports the EURUSD currency pair.
Works on the M1 timeframe.
Is FIFO compliant.
The tester method is tick by tick.
Recommended test period is from 2003 to date.
Works with any broker.
The minimum deposit recommended to trade is $1,000, but $3k is preferred.
Traders can work with the default settings or customize them.
The market entry method is by market order.
Can run on both the MT 4 and MT 5 platforms.
Hippo Trader Pro trading approach
The EA is said to follow the trend mainly during the Asian and European Sessions. However, we later realized that it also used a dangerous combo of other strategies —grid + martingale.
Backtesting results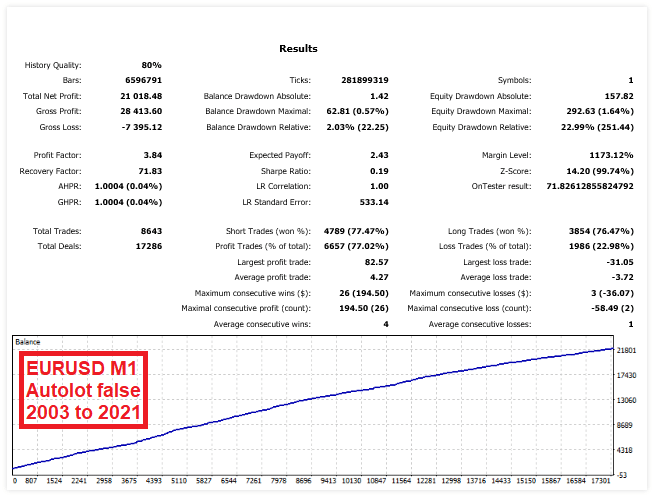 For the 18 years the system was tested, it completed 8643 trades and made $21,018.48 total net profit. An equity maximum drawdown of 1.64% was generated. The trades did not perform that well, as evidenced by 77.47% win-rates for short trades and 76.47% for long ones.
Hippo Trader Pro live trading results
The live trading results available are for a demo EUR account. Its track record and trading privileges are verified. The account is rather young, and in 3 months, it has made a 20.61% gain. This was preceded by a deposit of €10,000. The profit made this far is €2060. The risk/reward ratio, as shown by 6.24% monthly profits and a drawdown of 26.28%, is high and endangers the capital.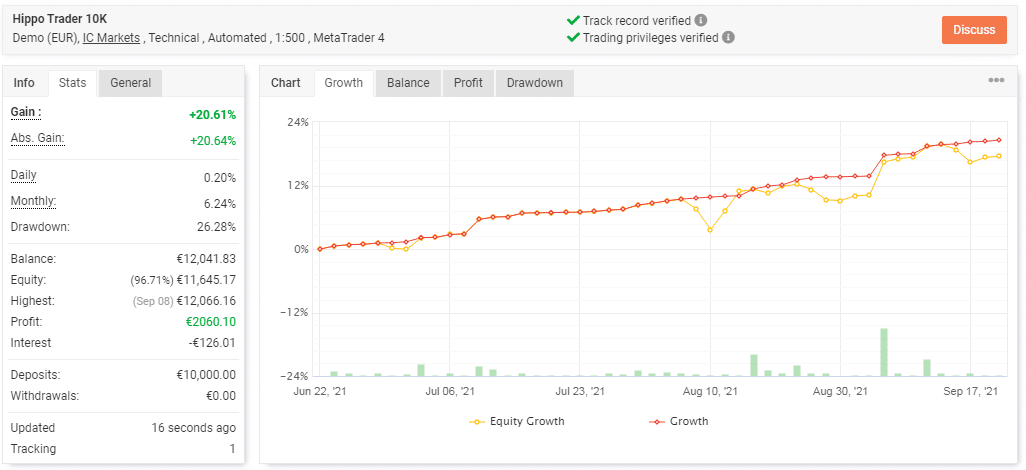 The EA does not trade often. Its average trade length is 2 days, and as a result, it has only completed 116 trades. The success rates are also poorer compared to the ones that were attained during the testing period. So, we have win rates of 66% and 71% for long and short trading positions respectively. The average win is 19.21 pips when the average loss is -25.41 pips. These stats point to a system that attracts bad trades frequently.

The trading history below confirms that the grid and martingale approaches are integrated into the system, info we believe the developer left out by design. The big lot sizes used also illustrate the precarious nature of the EA's trading activities.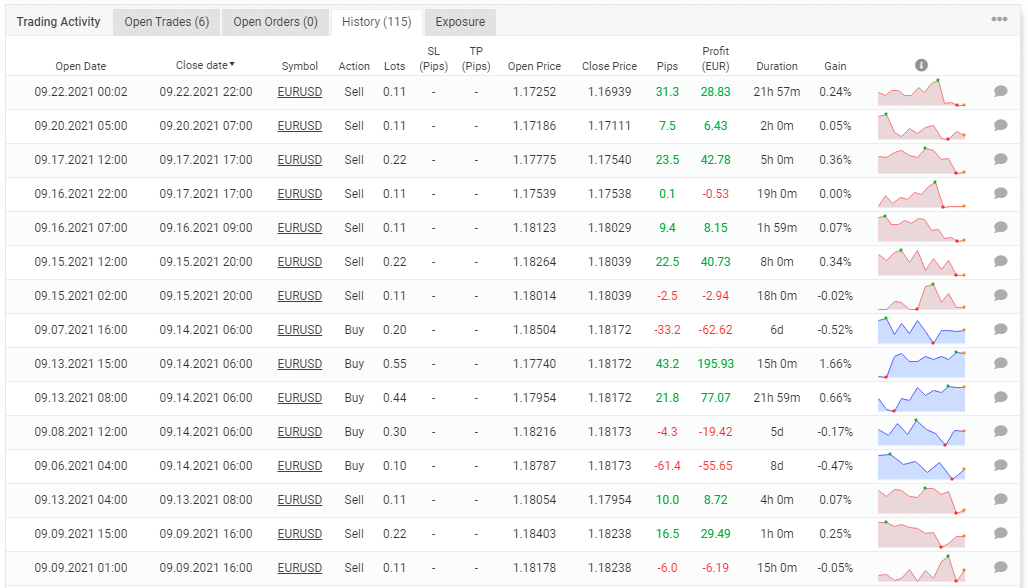 The statistics on the table below are distasteful. The system made very large losses.

What are the risks with Hippo Trader Pro?
From what we have gathered, we can confidently say that Hippo Trader Pro is not a safe trading system. The tool involves some trading risks which we have listed below:
High drawdown.
Grid and martingale strategies.
Large lot sizes.
Worth noting!
A total of 10 customers have provided their reviews about the EA, and all have good things to say about it. It is very clear from the trading results that this tool is not that rewarding. Therefore, we do not understand what their opinions are based upon.
The vendor only offers customer support through private messages on mql5. You just have to send him your queries through the platform, or email and he will respond to you within 24 hours or more.
What are the pros and cons of investing in Hippo Trader Pro?
| | |
| --- | --- |
| Pros | Cons |
| Backtest results are there | Uses grid and martingale approaches |
| Has customizable settings | No money-back guarantee is available |
| | Makes more losses than wins |
| | Vendor transparency is insufficient |
Hippo Trader Pro is not worth your investment.
Hippo Trader Pro Conclusion
The risky strategies applied, the high losing streak, inadequate vendor transparency, and lack of money-back guarantee all make Hippo Trader Pro unattractive. No one in their right mind would want to invest in a product that does not give them value for money. Then, the only sensible thing to do is to steer clear of the system.