iProfit is a completely automatic trading system without significant reputation among clients. The developer is Phibase Technologies. They have below average reputation. They claim that their robot has the world's most successful neural network strategy. We are here to find out if it is true. 
Key features
We can work with EUR/USD, EUR/JPY, XAU/USD, GBP/USD, and AUD/USD.
It comes with a money-management feature.
The robot trades on the H1 timeframe.
It is compatible with any brokerage.
The system can only work on the Metatrader 4 platform.
There is no informationion on the minimal or recommended deposit.
iProfit EA trading approach
The developers provide us with the scheme of the most important features.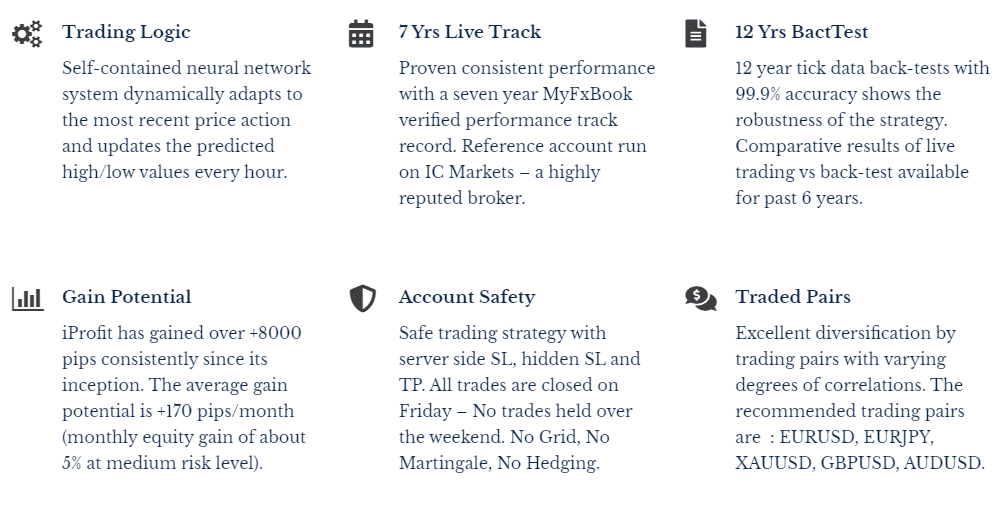 The presentation doesn't include plenty of information about how the system works and what we have to expect from it. Much we had to guess on our own.
The system was designed to help its owner with executing orders automatically.
"It dynamically adapts to the most recent price action, and updates predicted high and low levels every hour."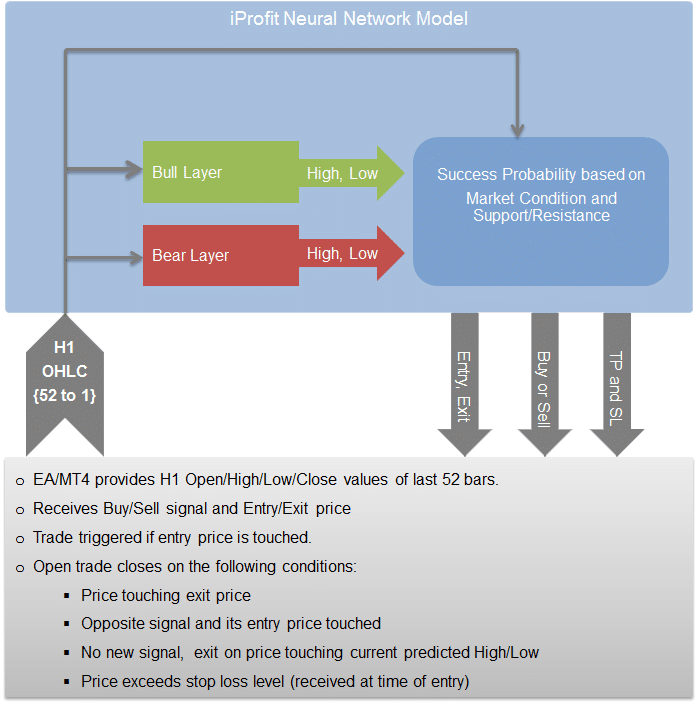 The devs claimed that there's a Neural Network based strategy. It's manipulation.
The system was set to trade in 2013.
It was tested on 12-year of tick data received from a broker.
It tested on the tick data of 99.99% quality.
The system obtained 8000 pips.
We may expect that the system repeats obtaining 170 pips monthly.
It places SL and TP for every order it places on the market.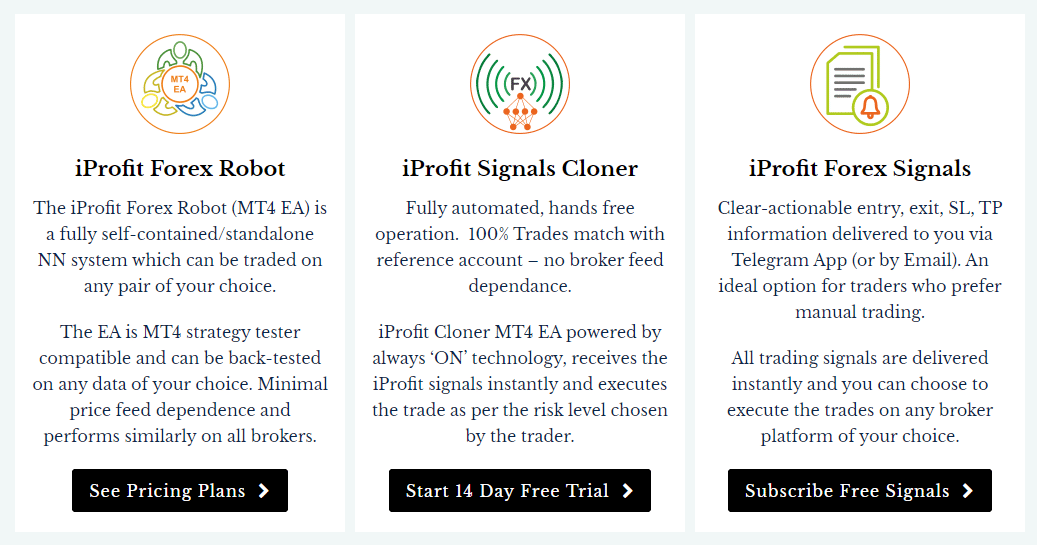 The system is available in three different packs.

The devs haven't changed this intel for a while.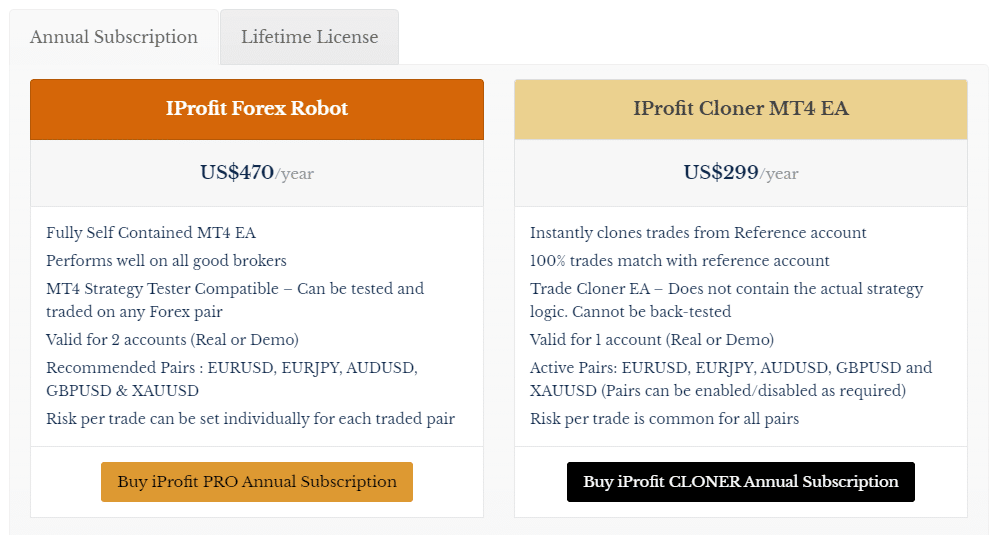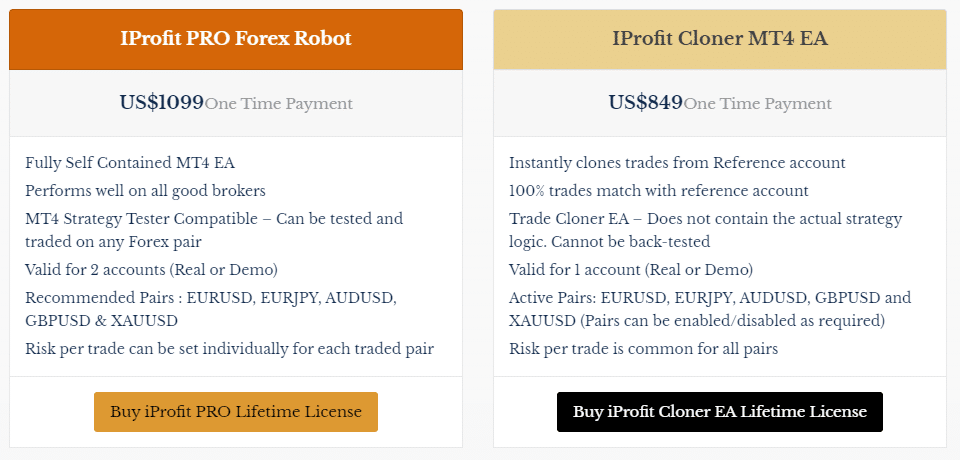 The pricing looks complicated and boring. We can subscribe for it for $470 annually. The signals for copying are available for $299 annually. The lifelong license can be bought for $1099. The lifetime copy-trading service is available for $849. The pack with a product copy includes two licenses. There's a single license for a subscription. We can't rely on a money-back guarantee if something goes wrong.
Backtesting results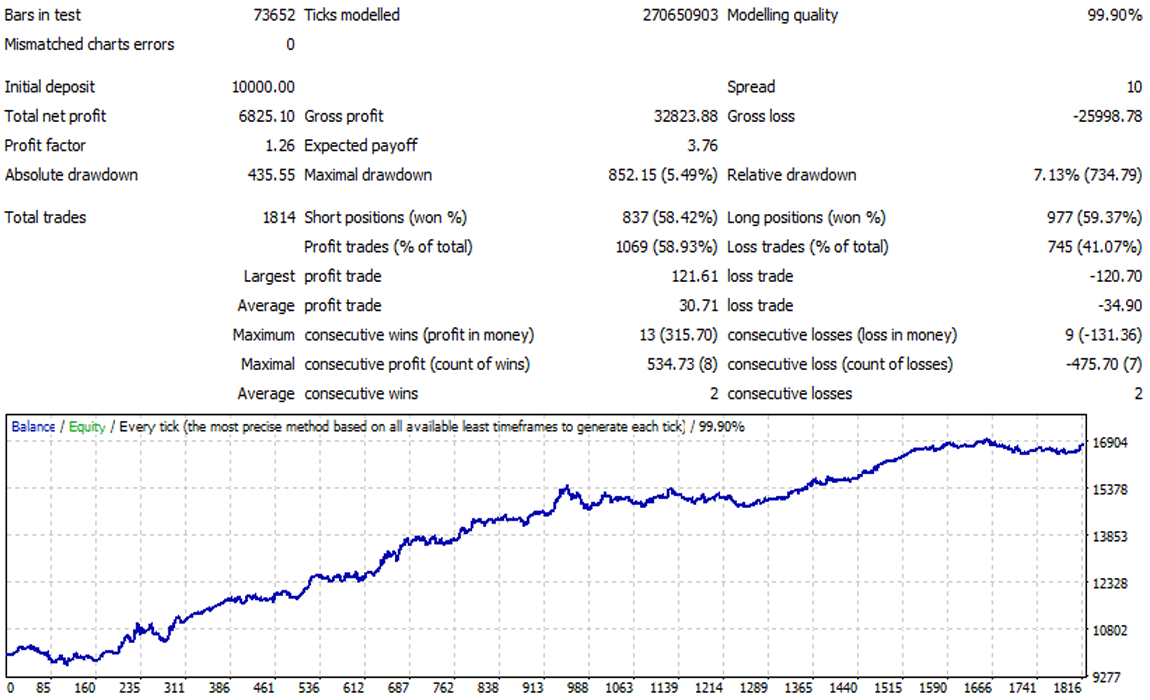 This report with a horrible chart was a test of EURUSD. Its modeling quality was 99.90% with 10-pip spreads. An initial deposit was set at $10,000 that has turned into $6,825 by the system. The profit factor was 1.26. It has executed 1814 orders. The maximum drawdown was 5.49%. It's a pretty acceptable number. The accuracy was 58% for shorts and 59% for longs. It's not so much for a professional advisor.
iProfit EA live trading results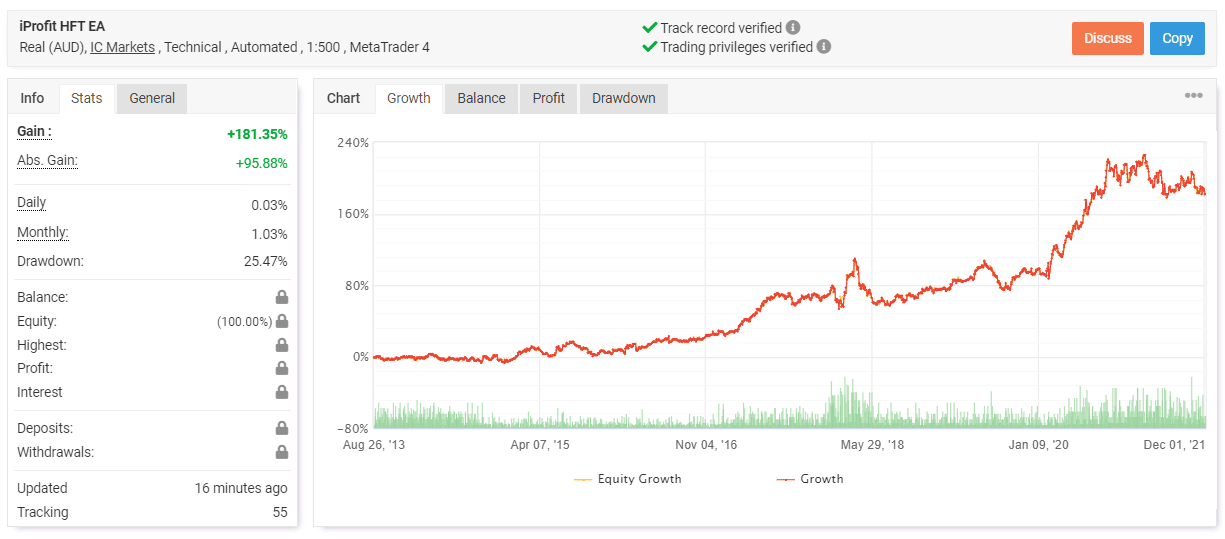 The system works on its own real AUD account on IC Markets with 1:500 leverage on MT4. The devs decided not to provide us with details about funds. The account has a verified track record. It was created on August 26, 2013. Since then, the absolute gain has become 181.35%. An average monthly gain is 1.03%. The maximum drawdown is 25.47%. It's a huge drawdown as for the low profits.

We have 5435 orders with 41,395.2 pips traded. An average win is 67.35 pips when an average loss is almost equal -74.66 pips. The accuracy is 56% for longs and 59% for shorts. It's too low for an advisor. An average trade length was 3 hours 37 minutes. The profit factor was 1.11.

There are six pairs traded. It focuses on several ones where EURUSD is the most traded one with 1247 orders and 1968.4 pips.

The risks for losing 10% of the account are high. It's a warning.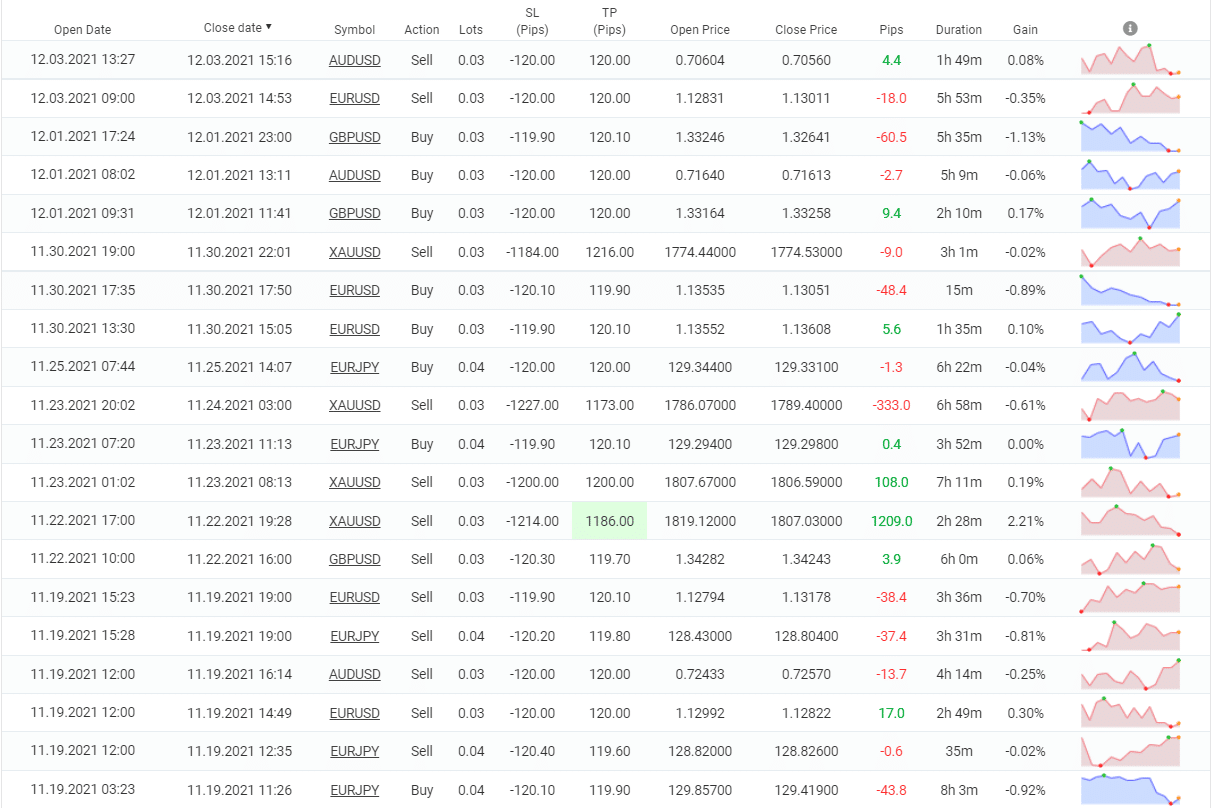 We may note that the real win rate is even lower.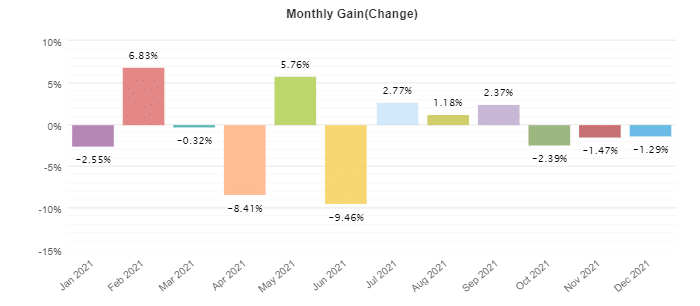 This year the trading results of the system look bad.
What are the risks with iProfit EA?
The system isn't stable and can't be treated as a processional advisor. Developers must invest time in updating it ASAP.
Worth noting!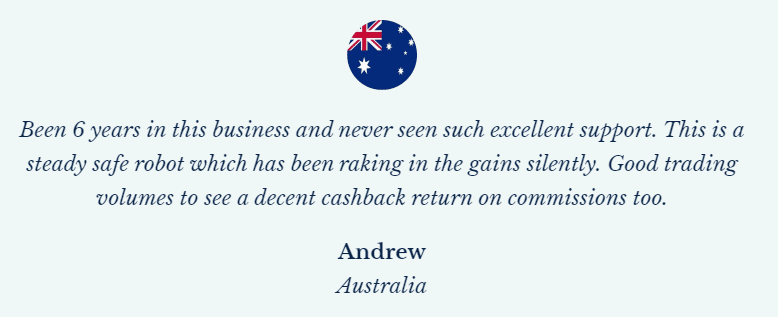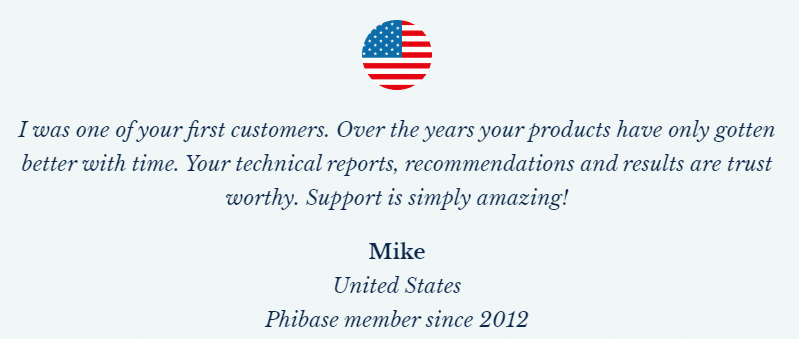 There are some positive testimonials written from faceless people. We can't be even sure that they are real.
What are the pros & cons of investing in iProfit EA?
| | |
| --- | --- |
| Pros | Cons |
| Backtest reports provided | No team revealed |
| Trading results shown | No settings explanations provided |
| | No strategy details explained |
| | A complicated and overpriced offer |
| | Horrible trading results |
| | No refund policy provided |
iProfit EA Conclusion
iProfit EA is a scam advisor that closed many months with losses this year. The presentation doesn't look trustworthy. The system is delivered without refunds and subscription options are only annual. Long story short, it's not a good choice for traders.