Robots have become a popular automated tool Forex traders use to trade the financial markets. There are a variety of these trading tools and every trader has its reasons for using them with the main aim being to make money consistently.
In this post, we are reviewing Matalino Forex EA to find out if it is a good robot to buy in 2021.
It's an automated trading tool that places and manages trades. It affirms the use of proven Forex trading strategies to consistently outperform the markets. This EA promises to generate stable profit every month without making any loss. That sounds a little bit fake. What kind of a trading system would the FX market trade without making a few losses here and there?
The vendor of this trading software is not disclosed. There is no information with details about the developer on the robot's website. However, information is provided on how the customers can get in touch with the vendor. This can be done by filling the "Contact Us" form.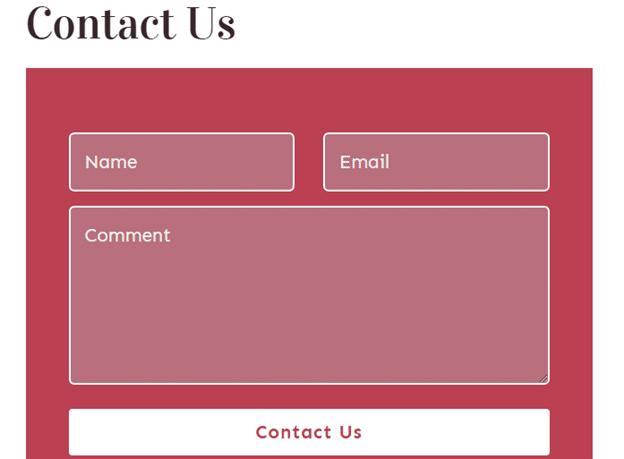 This trading tool has packages that a customer can choose from when buying it.
There is a 7-day trial pack that costs $7 and comes with 1 demo MT4 license, support and free updates.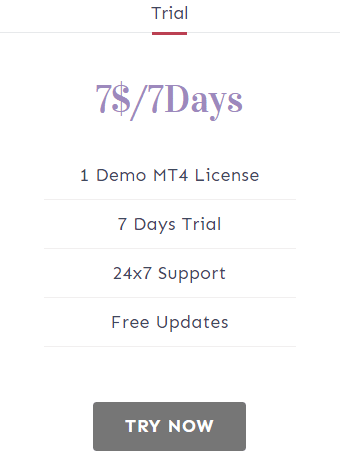 Silver pack costs $99 and comes with 1 real and 1 demo MT4 license, lifetime access, support and free updates. Gold pack goes for $149 and comes with 2 real and 2 demo MT4 licenses, lifetime access and free updates. Platinum pack costs $249 and comes with 4 real and 4 demo MT4 licenses, lifetime access, support, free updates and WhatsApp support.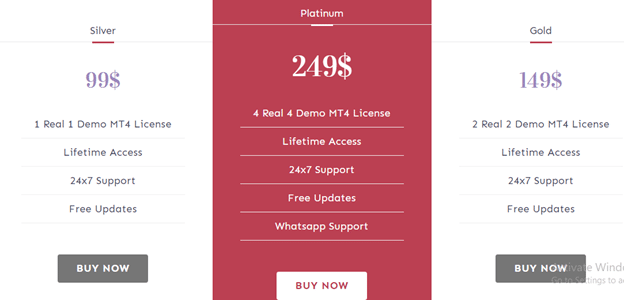 There is also a full license package which goes for $1000 and comes with MQL code, lifetime income, support and full guidance.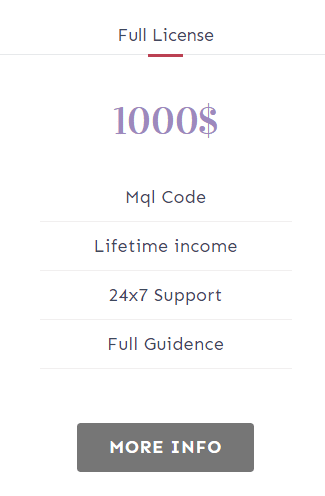 The vendor gives customers a 30 day money back guarantee. Clients can request for a refund if they are not satisfied with the results after one month.

Key Features
This trading software is compatible with the MT4 platform and trades on EURUSD and GBPUSD 15m timeframe. It is suitable for any broker. The trading tool was created based on Bollinger bands, CCI and other indicators.
Its trading strategy works in such a way that it watches the current price data with the intention to spot entry points.
The vendor does not provide any recommendation on the leverage or minimum deposit.
Its key features include:
Fully automated
Trades using indicators
Full customer support
Matalino Forex EA Trading Approach
There is no detailed information on how its strategy works. The developer only mentions that the robot uses indicators to trade the markets. How can you buy EA if you don't know its trading strategy? We think there is something that the vendor is hiding from the traders as far as his robot's trading strategy is concerned.
Backtesting Results
There are no backtesting reports provided by the developer. It is a red flag for Matalino Forex EA.
Matalino Forex EA Live Trading Results
This is a live account attached to the Fxblue platform. We can see that the robot has been running on this account for 36 days now. It has made a loss of $-5,020.50 and its current balance is $157. Its winning percentage stands at 48% and drawdown is 100%.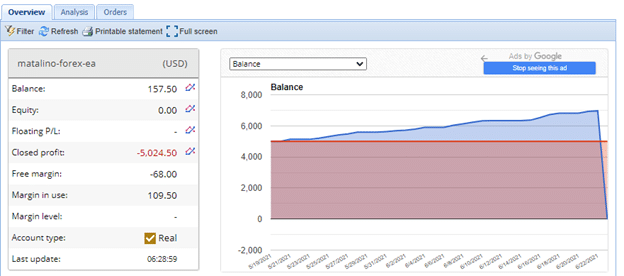 The total return on the capital is -101%. It runs approximately 37 trades per day with most of them lasting for 2 hours, 20 minutes. The average win and average loss is $12.01 and $18.84 respectively.

From the trading statistics, it's easy to tell that the robot is not using a perfect risk to reward ratio. It looks like losing trades are left to run and winning trades are closed early. It should be the other way round.

This robot managed a stable growth on this account before it eventually caused a big damage that resulted in 100% drawdown. This alone is enough to tell you that the system cannot stand the test of time. You can't buy a software that will grow your account to a certain level then all of a sudden lose everything at once.
What are The Risks with Matalino Forex EA?
Matalino Forex EA is not a safe and reliable trading system because of the following reasons:
Its trial package is not free – this means if it doesn't work for you after 7 days and decide not to buy, you will lose $7.
Trading with undisclosed strategy is risky as you don't know under what criteria are trades opened and closed.
Buying from a vendor whose identity and trading experience is unknown may be risky.
Worth Noting!
We couldn't find any customer feedback related to this software on FPA, TrustPilot, Quora and Fxblue platforms. This makes it hard to know whether this trading tool works or not. At least customer comments would give you an idea of what a system is about before pressing that buy button.
Customer support is provided though the different packages a trader may choose to buy. Inquiries can be forwarded by filling the contact us form.
What are the Pros & Cons of Investing in Matalino Forex EA?
Pros
Trial available at a lower fee
Money back guarantee
Variety of packages to choose from
User manual provided
Trades on autopilot
Cons
No backtesting reports provided
No proper explanation about the strategy
No customer feedback
Vendor identify undisclosed
The robot provides necessary information but its high drawdown that ruined the account whose results we have analyzed above is very risky. The fact that there are no backtest reports, customer review and strategy explanation also leaves us with a second thought.
Matalino Forex EA Final Thoughts
From our detailed review of this trading EA, we do not recommend it. It's better to stay away from a system whose developer's identity is undisclosed.