Punisher Scalper EA is a system that was published on MQL5, so all users of the community can buy it. The advisor has a simple presentation and trading results only from a demo account.
Key features
The advisor knows how to work automatically.
It manages typical money-management deeds like lot sizes, TP and SP levels.
We can trade on EURUSD, USDJPY, GBPUSD, and XAUUSD.
M30 is the only time frame to work with.
Punisher Scalper EA trading approach
The robot has features, settings, and some details explained. We grouped them up in the following list.
The system was designed as an automatic trading advisor to help us with managing markets.
The dev decreased the price for a copy from $200 to $125.
The price will be increased to up to $300.
It works based on "an advanced search and breakdown mechanism for local extrema."
It doesn't use strategies that set an account at risk like Grid or Martingale.
The system protects all placed orders with proper SL levels.
It got proper testing before being released.
It works with 12 years of tick data.
It was checked under real spreads, commissions, and slippage.
There's a feature that protects from high spreads.
The dev informed us that we have to give it a try on a demo account only.
A VPS service and an ECN account should be used to increase profitability.
Trading has to be started only if we have $100 on the balance.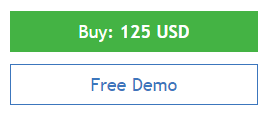 The price has decreased from $200 to $125. There are no rental options provided. We can use the system for demo purposes like executing backtests, checking settings, and other parameters.
Backtesting results
It's a con that the developer decided not to provide us with relevant backtest reports for each cross pair. The final report after testing would make clear how the system handled the past data and what we have to expect from its usage on our account.
Punisher Scalper EA live trading results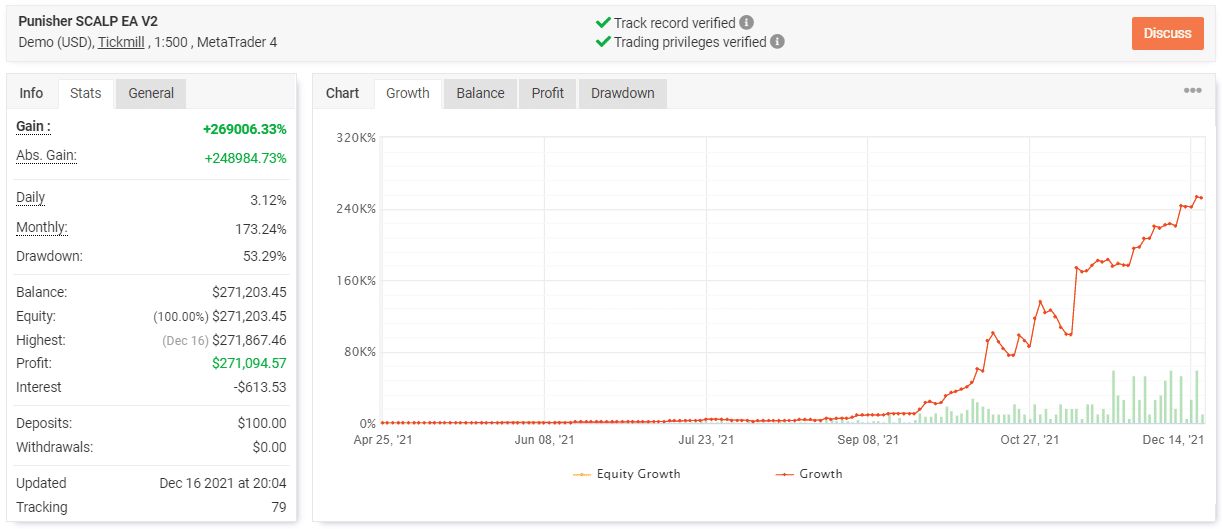 The advisor works on a demo TickMill account with 1:500 leverage automatically on the MT4 platform. The account has a verified track record and verified trading privileges. It was created on April 25, 2021, and deposited at $100. Since then, the total gain has become 269,006%. An average monthly gain is 173.24%. The maximum drawdown is 53.29%. It looks like the robot takes much more risks because it works with a demo account.

The advisor traded 778 deals with 7487.7 pips. An average win is 30.65 pips when an average loss is -5.95 pips. The win rate is 44% for longs and 40% for shorts only. It's hard to believe that the system with that win rate can work stable. The trade length is five minutes. The profit factor is 2.07.

GBPUSD is still ahead in trading with 226 orders and -$3642. Most of the profits were generated on Gold – $214,487.

The European session is the most traded one.

The robot closed only 78 deals on Monday.

It works with medium risks to the account balance.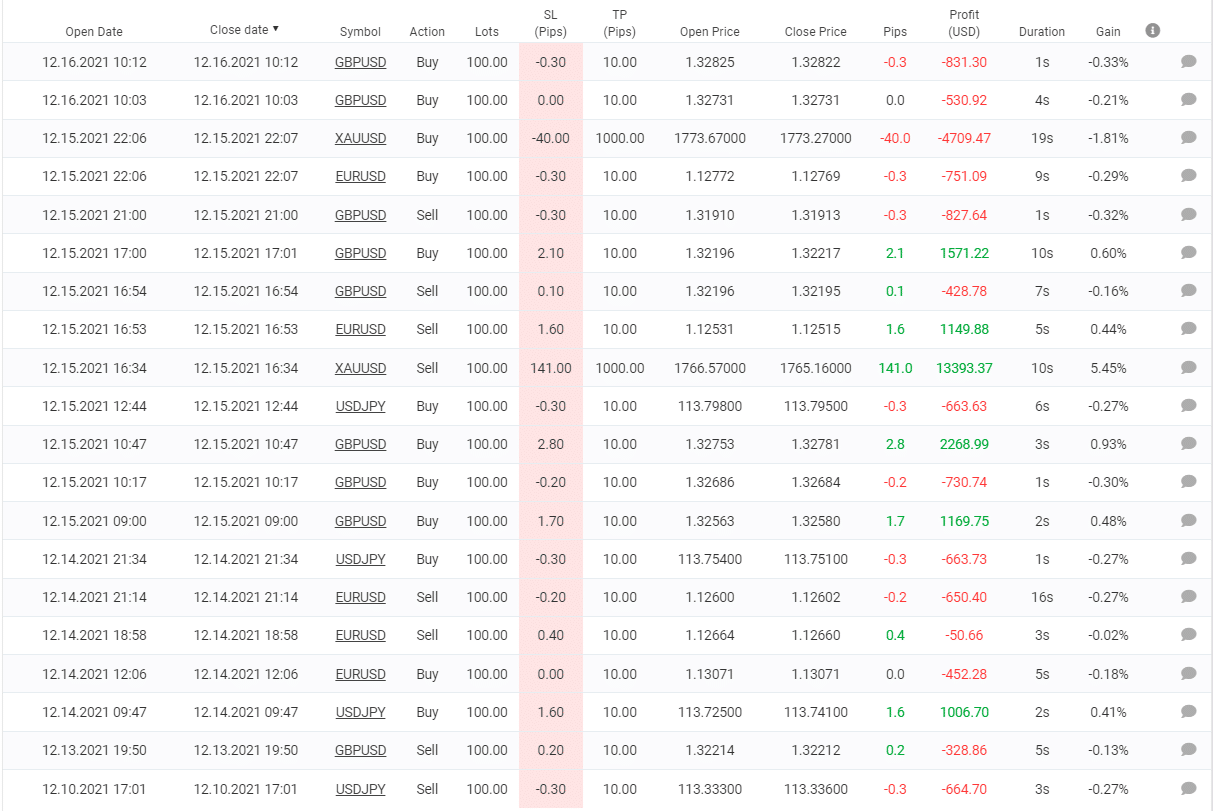 Most of the pips were obtained on XAUUSD.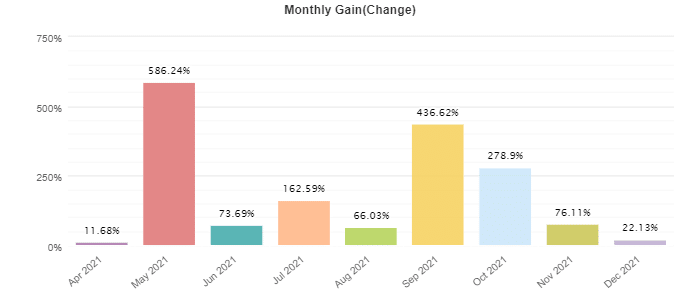 We may note that the robot trades unpredictably in 2021.
What are the risks with Punisher Scalper EA?
The risks are high because the system works with medium risks. We don't know what profitability we can rely on with conservative risks.
Worth noting!

The presentation has only several comments mentioned about the robot execution. We don't know if we can trust them.
What are the pros & cons of investing in Punisher Scalper EA?
| | |
| --- | --- |
| Pros | Cons |
| Trading results provided | No risk advice given |
| | No settings explanations provided |
| | No strategy details shown |
| | No real account trading results provided |
| | No rental options available |
| | No refund policy supported |
Punisher Scalper EA Conclusion
Punisher Scalper EA is a system that shows medium-risk scalping results on a demo account. We don't know why the developer doesn't want to repeat them on the real one. All of this looks suspicious. We have to ask this directly before buying the system.