Index funds have become popular to investors for attractive features, such as low investment assets, lower costs, diversification features, etc. Index funds allow investors to make money from investment capital only by paying some expense or management fees.
The Schwab International Index fund is one of the most popular funds among similar types of investment assets.
However, you need to do some research or check complete reviews before investing in any index fund. Let's check a comprehensive review of the Schwab International Index fund, including the fund history, performance measurement info, risk factors, trailing total return, costs information, volatility measurement, etc. Later, we will make a forecast for this fund in the next year.
What is the Schwab International Index Fund?
This is an investment fund that tracks the performance of a benchmark index that evaluates the total return of publicly traded large non-US companies of the developed equity markets from regions outside the United States.
This fund typically invests 80% or more of the net asset in these stocks. Besides stocks, this fund may invest in future contacts and derivatives. SWISX also lends funds to securities to reduce the gap between the corresponding funds and the index fund.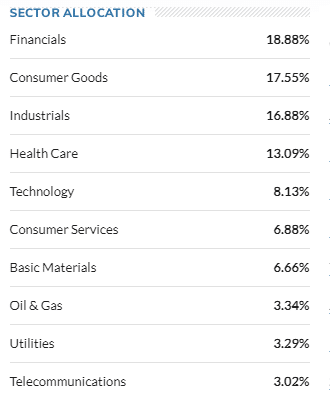 SWISX has investments in various sectors, including healthcare, technology, real estate, energy, etc. The top ten holding by SWISX includes Nestle SA, Toyota Motor Corp, Unilever PLC, AstraZeneca PLC, etc.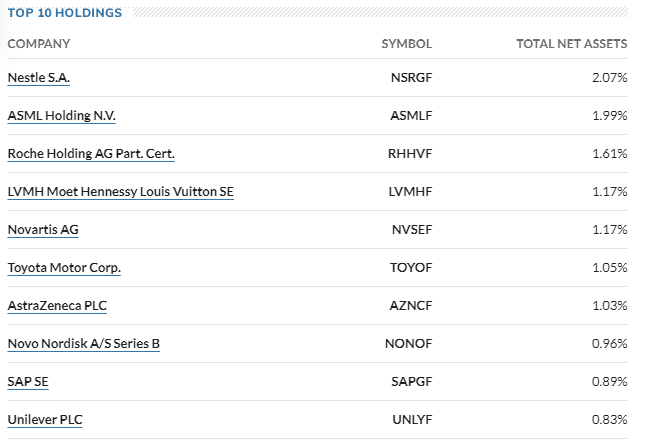 This fund invests in 21 developed markets in Australia, Europe, and the far east. Most of them operate in many regions and have clients from all around the globe. The top ten holdings consume 11.98% of the net assets.
History of fund
This index fund, SWISX, has been operating for more than two decades as the inception date is 18 May 1997. This fund belongs to the foreign large blend category, and the fund family is Schwab Funds. Since 25 April 2017.
Chuck Craig has been the lead manager of SWISX. Mr. Craig was senior portfolio manager, managing director of portfolio management, etc., before joining as a lead manager at SWISX. Besides Mr. Craig, other managers are Christopher Bliss, David Rios, and Jane Qin. The net assets of this index fund are worth 8.36B.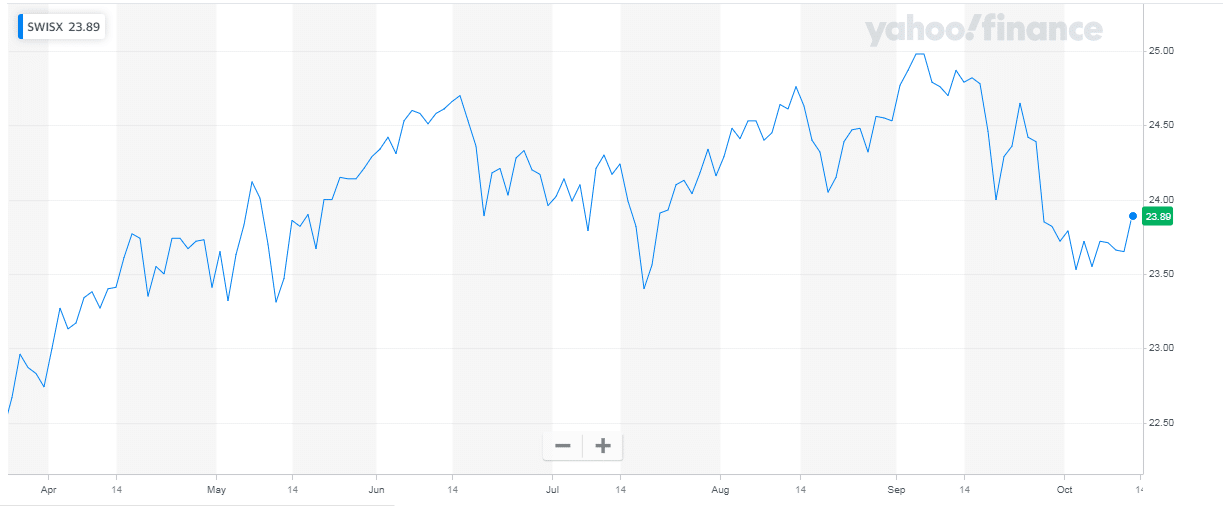 This fund price is floating near $23.89 after making a recent peak near $25 in the previous month. The fund status is open for investors. The portfolio style of this fund is international.
Rankings info
Checking on ranking information allows investors to know the fund's category among many other similar types of assets. Morningstar ranking starts at least by observing three years of performance. The top 10% gets a five-star rating, the next 22.5% receives a four-star rating, and the next 35% receives a three-star rating.

SWISX has a three-star rating overall, including three years, five years, and ten years time duration.

Another ranking organization, Lipper, ranks this fund in 882 out of 1637 similar types of funds for one year. Meanwhile, 639 out of 1237 funds in five years and 397 out of 818 funds in ten years.
Trailing total returns
It is an essential factor while deciding to invest in any fund. It works as an acceptable motivation for investing.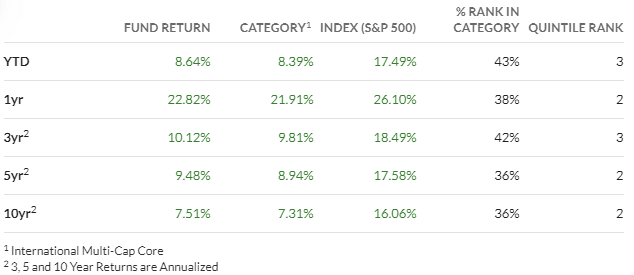 SWISX has a YTD return of 8.64%; a one-year return is 22.82%; a three-year return is 10.12%, a five-year return amount of 9.48%, and a 7.51% return for ten years. Now we are attaching a total ten-year return chart for a better understanding.

This figure above includes other info such as Quartile Rank, percentile rank, etc., so you can compare and observe. Now check the cumulative return chart of different duration.

Performance measurement
Performance measurement info is essential and worth checking before investing in any index fund. It will enable learning the potential of the fund in the future. SWISX has managed to show stunning performance since its inception, with fifteen positive years and eight negative or declining years.

The five years average return is 3.02%. For better understanding, check the figure below that will show you trailing return vs. benchmark info.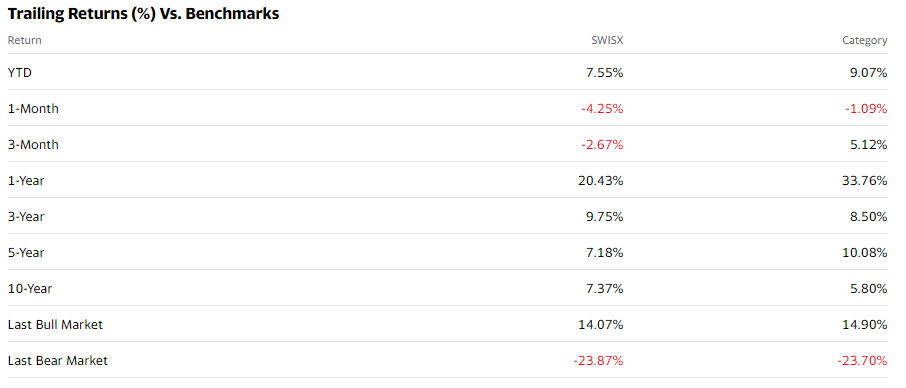 Now we are attaching a hypothetical chart of $10,000 investment in SWISX.

The figure shows a smooth growth chart.
Fees and costs
Investing in index funds involves investors paying some management fees and sometimes transaction fees. This fund has an expense ratio of 0.06%, and the transaction fee is $75 for online transactions.

This fund SWISX involves some investment categories, such as an initial investment of $2500 and an additional investment of $250.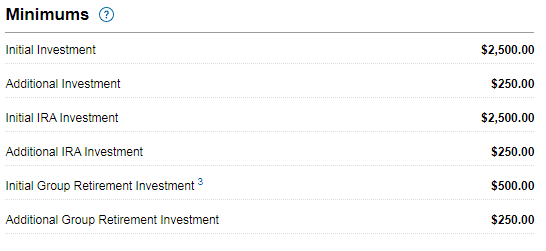 Risk factors
SWISX is a mutual fund that tracks the performance of many international company stocks, derivatives, and future contacts. Many microeconomics, socioeconomics, and macroeconomic factors affect these asset prices. That includes the interest rate, pandemics, government sanctions, foreign policies, etc.
So when the foreign market declines, that will impact SWISX, as the index fund rises with the growth of the foreign market. However, these index funds involve lower risk than other financial assets such as currencies, stocks, commodities, etc.
Volatility measurements
It declares how fast or slow the price change occurs on any financial asset. The beta value of the fund is 1.01; the Sharpe ratio value is 0.36. Meanwhile, the standard deviation value is 17.98.

These values are based on the historical return of the portfolio.
Schwab International Index Fund 2022 forecast
Schwab International Index Fund has been growing smoothly since its inception. The recent decline of this index fund was last year during the Corona pandemic; it fell to near $14 from near $21.37 in a few weeks. However, the fund recovered within that year and continues to grow.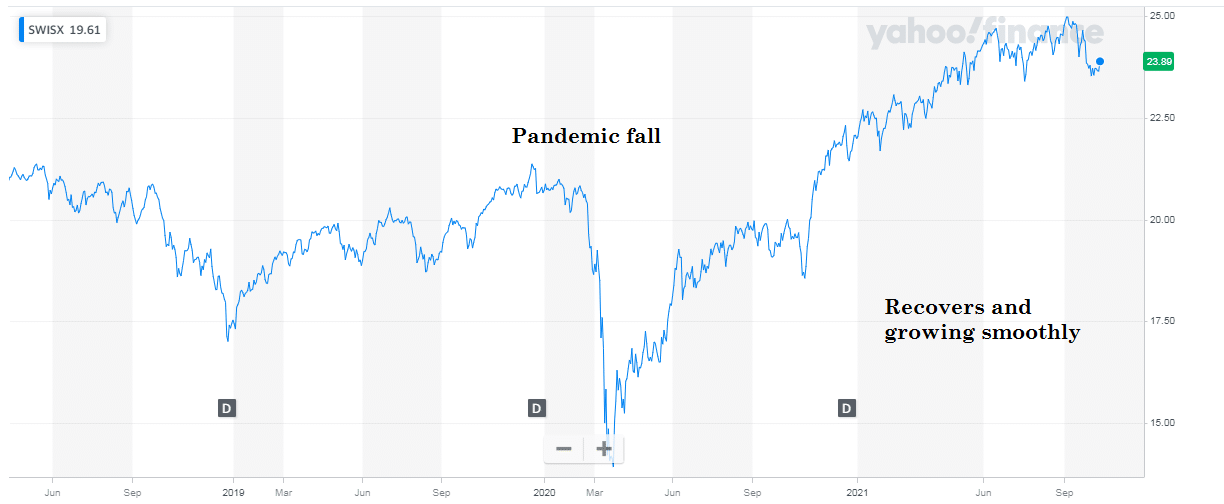 Without any uncertainty, we reckon this fund as a potential investment asset in the next year, 2022. We make this forecast by observing all primary info and indicators worth checking to make any forecast. However, past performance doesn't guarantee any future profit.
Final thoughts
Finally, these are the primary data about Schwab International Index Fund. We suggest checking on return expectation, investment duration, etc., before deciding to invest in SWISX.