Swing VIP EA is a Forex robot that promises to earn you 8% to 20% profits monthly. The devs suggest that the EA can earn profits even when the market is highly volatile. To prove this, they assert that it was able to generate profits weekly during the US election week and Covid-19 news. Let's assess the robot to find out if this is possible.
Swing VIP was developed by SinryAdvice, a company based in Malaysia. It works with a team of 18 people that comprises professional traders and developers. These employees are spread across different countries, including India, Turkey, London, and of course, Malaysia.
The cost of Swing VIP is $145, down from the original price of $290. At this price, you will get free lifetime updates and 2 account license keys: 1 demo and 1 real. The vendor also promises a 100% refund within 14 days of purchase if the EA is not profitable.

Key features
The main features of Swing VIP are:
The FX robot trades 5 main pairs: AUDCAD, GBPUSD, EURUSD, NZDCAD, and USDCAD symbols.
The system uses the M1 timeframe on the MT4 account.
For best results, traders should utilize a VPS.
It does not apply the martingale strategy.
Account leverage must be above 1:100.
You are required to use an ECN or a standard account, but not a cent or mini account.
It works with all MT4 brokers.
The broker should have low fees, low swap, and a high speed server.
Opoforex is the recommended broker.
Swing VIP EA trading approach
Swing VIP relies on price action and the trend strategies. Price action entails making trading decisions by looking at the current and actual price movements instead of just relying on technical indicators only. Trend trading involves utilizing technical indicators to spot the direction of market momentum. The main idea is that since markets have a predictability component, assessing historical trends and price movements can help predict what might occur in the future.
Backtesting results
The sales page doesn't include a backtest report for this trading tool. We only have a video illustrating the testing process with the statement: "the backtest results of the EA on a 1k account, which has obtained +18% profits on one pair in just 10 months."
Swing VIP EA live trading results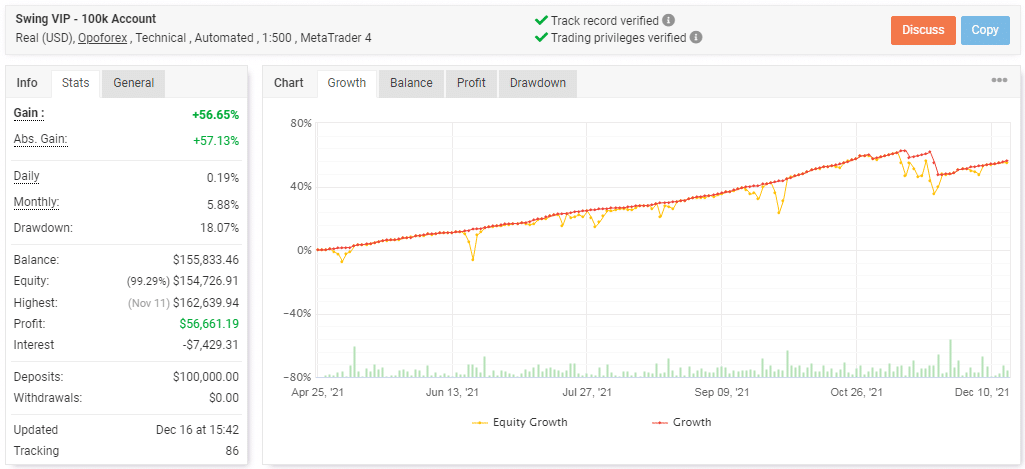 The EA is currently running a heavily funded account. So far, it is showing a 56.65% gain, with a drawdown of 18.07%. Though the drawdown value isn't threatening, there's an ineffective risk/reward ratio of 3:1. If this trend is not managed, then worse outcomes may be recorded in the near future.

The robot has placed 1369 trades, with the win rates for long and short positions being 68% and 70%, respectively. The profit factor of 1.49 depicts Swing VIP as an average earner. We have more losses than wins, as illustrated by an average win of 17.84 pips that is lesser than the average loss (-23.24 pips).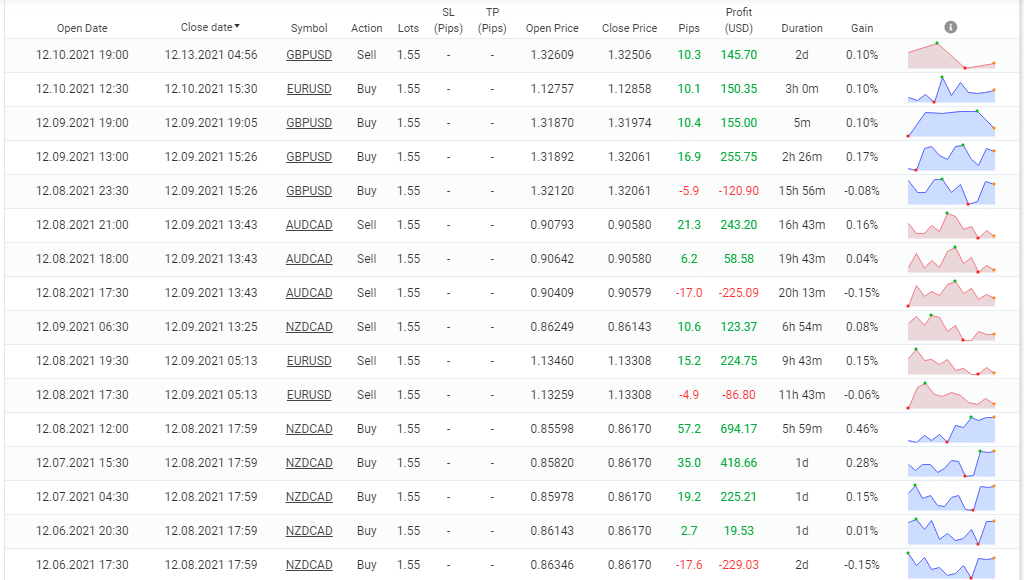 The grid approach is evident. Big lot sizes are used as well.

GBPUSD is the most traded and the most profitable currency pair.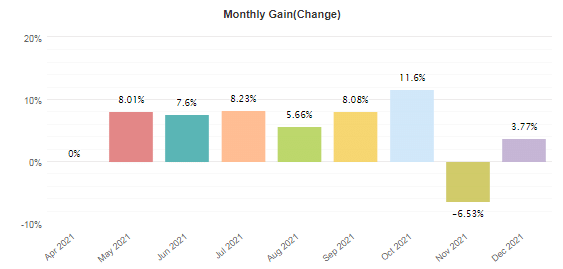 November is so far the only month that experienced losses. The EA made profits ranging between 5.66% and 11.6% from May to October 2021.
What are the risks with Swing VIP EA?
The EA can expose your account to many risks because it works with large lot sizes. We have also seen that it implements the grid approach, which can become catastrophic if the market behaves unpredictably.
Worth noting!
Swing VIP's presentation features some customer reviews. Most are positive. It is claimed that the robot makes profits. At the same time, there are concerns that the system is not working, and the support team is not valuable. Unfortunately, the EA does not have reviews on trusted sites like FPA, Myfxbook, or Trustpilot.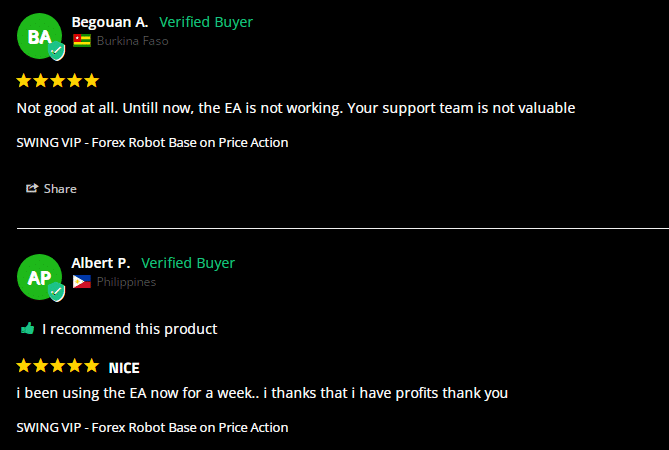 What are the pros and cons of investing in Swing VIP EA?
| | |
| --- | --- |
| Pros | Cons |
| Backtest results are missing | Low profit factor |
| Live trading stats are present | Average win rates |
| | Available customer reviews are unverified |
| | The grid approach is used |
Swing VIP EA Conclusion
The devs seem to be very confident about their program to trust it with such a huge deposit. Out of the 9 months it has been trading, the EA has managed to earn the account ≥ 8% profits monthly as promised, for 4 months. In any case, do not downplay the fact that risky trading activities are present. If the market behaves unexpectedly, things can go south in a matter of hours, if not days.