MT5 is the advanced forex trading platform where traders can operate their activity in a sophisticated environment. However, many traders wonder how to choose the best MT5 brokers and what people should consider while selecting them.
MetaTrader 5 or MT5 started working as a trading platform in 2010 and provided service to thousands of traders. It is more user-friendly and more reliable than traditional MT4 platforms. Moreover, with the introduction of MQL5 languages and advanced automated trading, the demand for MT5 has increased among traders.
Therefore, if you want to take your trading to the next level, you might be looking for an MT5 platform. However, finding a reliable broker is not easy, but you will know how the MT5 broker works after completing this section.
What is the MT5?
The main aim of this platform is to provide trading services to retail traders by connecting them with liquidity providers and facilitating their trading. It is almost similar to the traditional MT4 platforms except for some features. Although the interface is the same, MT5 has some unavailable features on other platforms like MT4 or cTrader.
This platform plays a vital role in financial trading by involving more people in the financial market by facilitating the advanced features of time frames, execution, expert advisors (EA), etc.
Moreover, MetaQuotes Ltd. allows market participants to get all trading information, analysis, and signals through the MT5 platform. Therefore, if you are a fundamental trader or want an expert opinion, this platform would be the best option for you.
How does an MT5 work?
Let's start with some basic features of FX trading platforms — the brokers work as mediators between traders and the financial market. In FX trading, it is pretty hard for retail traders to get involved as it requires a lot of money as a primary investment that a trader cannot manage. Thanks to FX brokers who allow connecting retail traders to the market through the FX trading platform.
Trading platforms like MT5 work as a core connector between investors and liquidity providers. Although brokers facilitate all opportunities, the main action happens in a trading platform. For this platform, there are two-order accounting schemes available for traders.
Therefore, you can quickly open trades using instant execution, hedge your trades or open pending orders. Moreover, you can boost the trading account by using the one-click trading features and the market depth features.
You can calculate and execute how much profit or loss you will take for a single trade using the take profit and stop-loss features. Moreover, the MQL5 language is more robust, effective, and easy to use.
Key features to look for in an MT5 broker
Many brokers offer to trade through MT5 platforms, and most of them provide full features. However, before moving to the trading platform, you should closely monitor the broker's deposit/ withdrawal policy, trading environment, and regulation.
Now move what you should consider while choosing an MT5 broker.
MT5 EA & VPN
If you are an EA developer or want to build your own EA, you can easily use the MQL5 languages from the MT5 platforms. Moreover, there are thousands of free trading tools and EAs available for free on the MetaQuotes website, and you can choose the reliable one for you.
However, your need for this platform depends on how your robot will be. For example, for a simple indicator-based robot, you can stick to the MT4 platforms.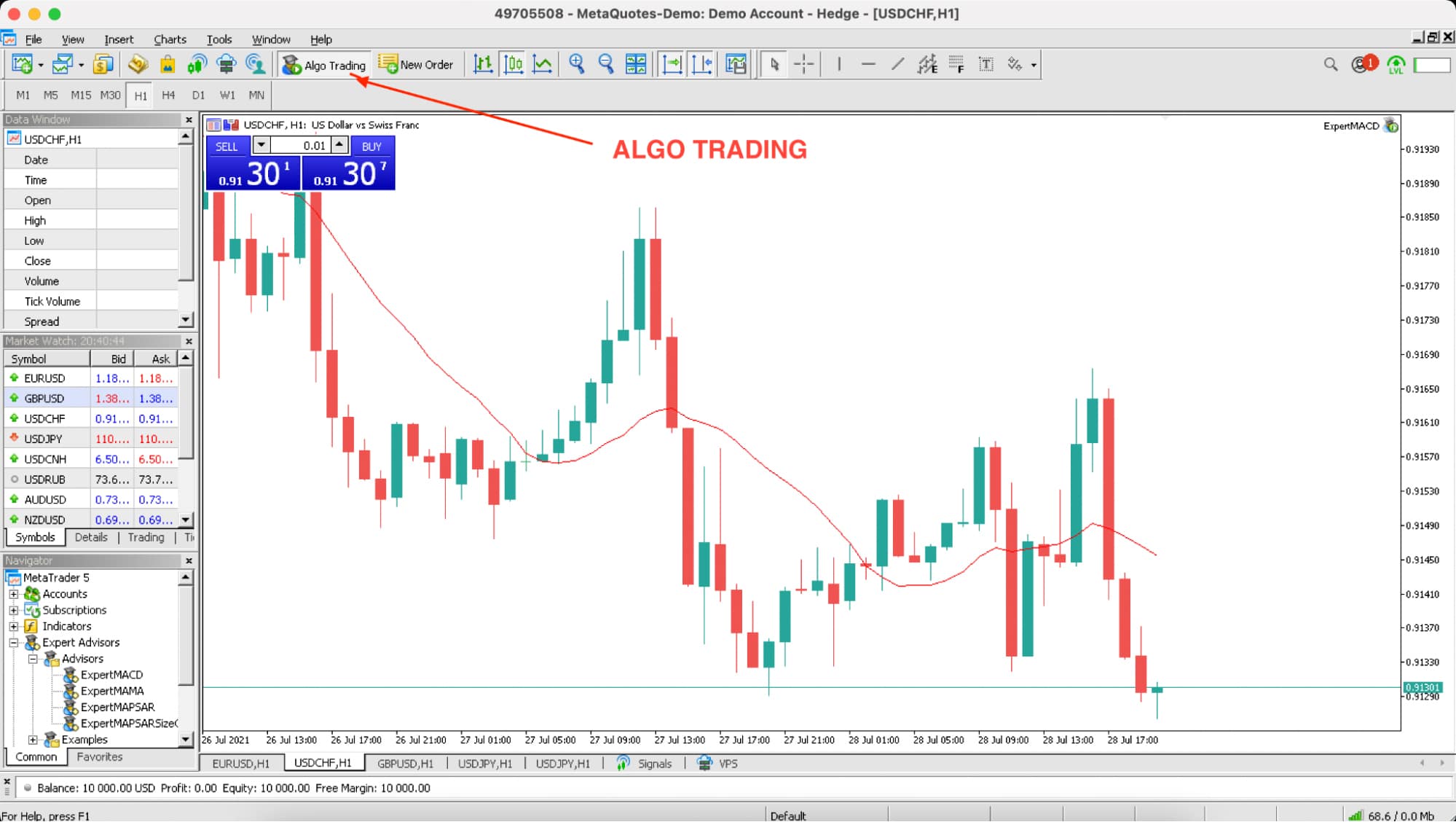 However, the FX market is ever-changing, and new logic and calculations are coming every day. Therefore, sticking with the MT5 is suitable for any future updates and upgrades of your EA.
Indicators, add-ons, or plugins
Besides EAs, other tools may automate your trading, and MT5 can do it more intelligently than MT4 platforms. You can build your tools or purchase from thousands of available tools from your trading platform.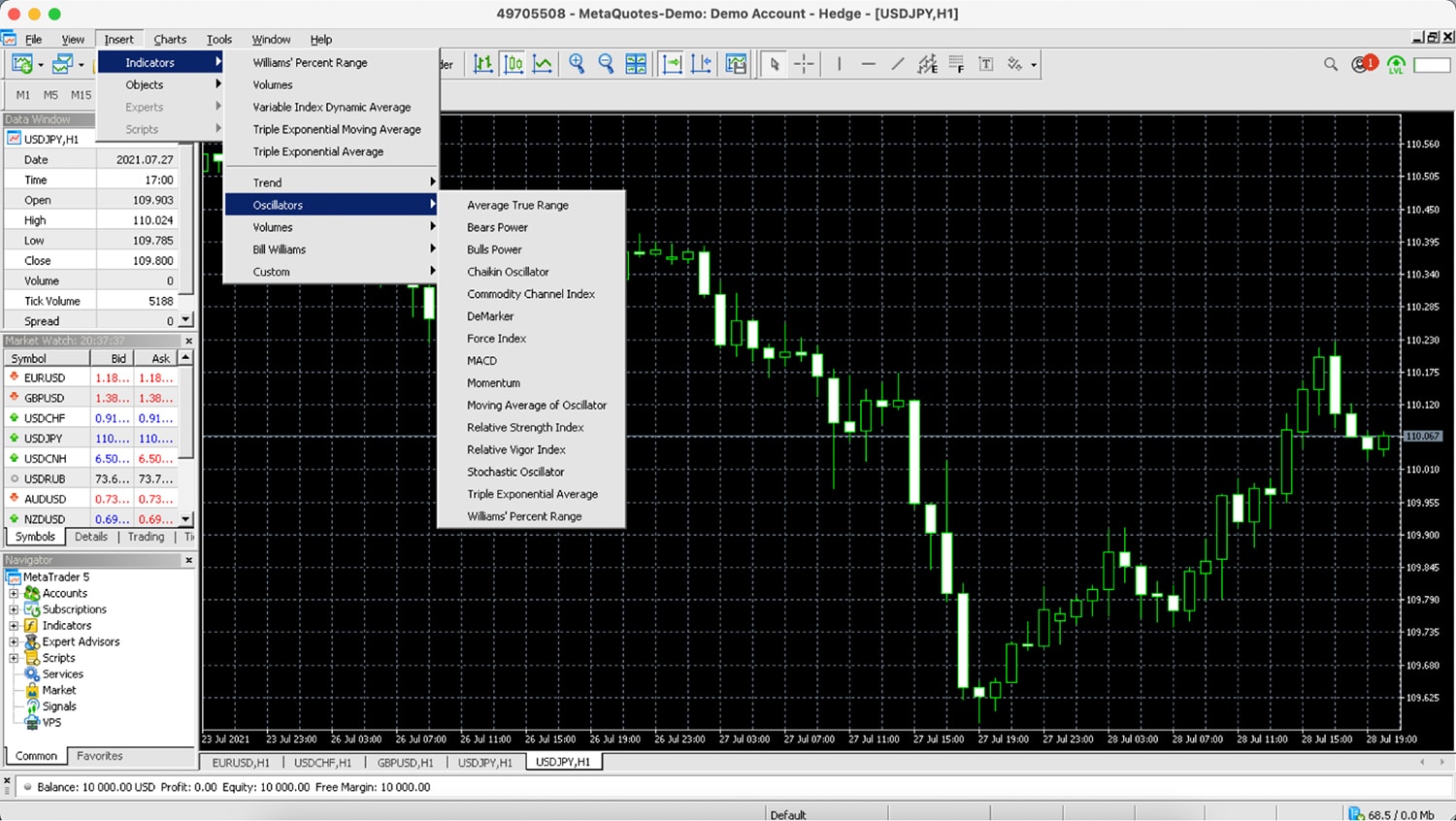 Moreover, there are 100+ built-in trading indicators in this platform that may fulfill your trading needs from indicator trading.
Backtesting
This platform allows you to backtest your strategies like the MT4 platforms. You can perform everything efficiently with a few clicks. You can check your EAs and indicators in the real-time chart with analytics of the performance.
Time frame
The platform has 21-time frames compared to 9-time frames in MT4. Therefore, you can see the market from a more different view to get a reliable trading decision.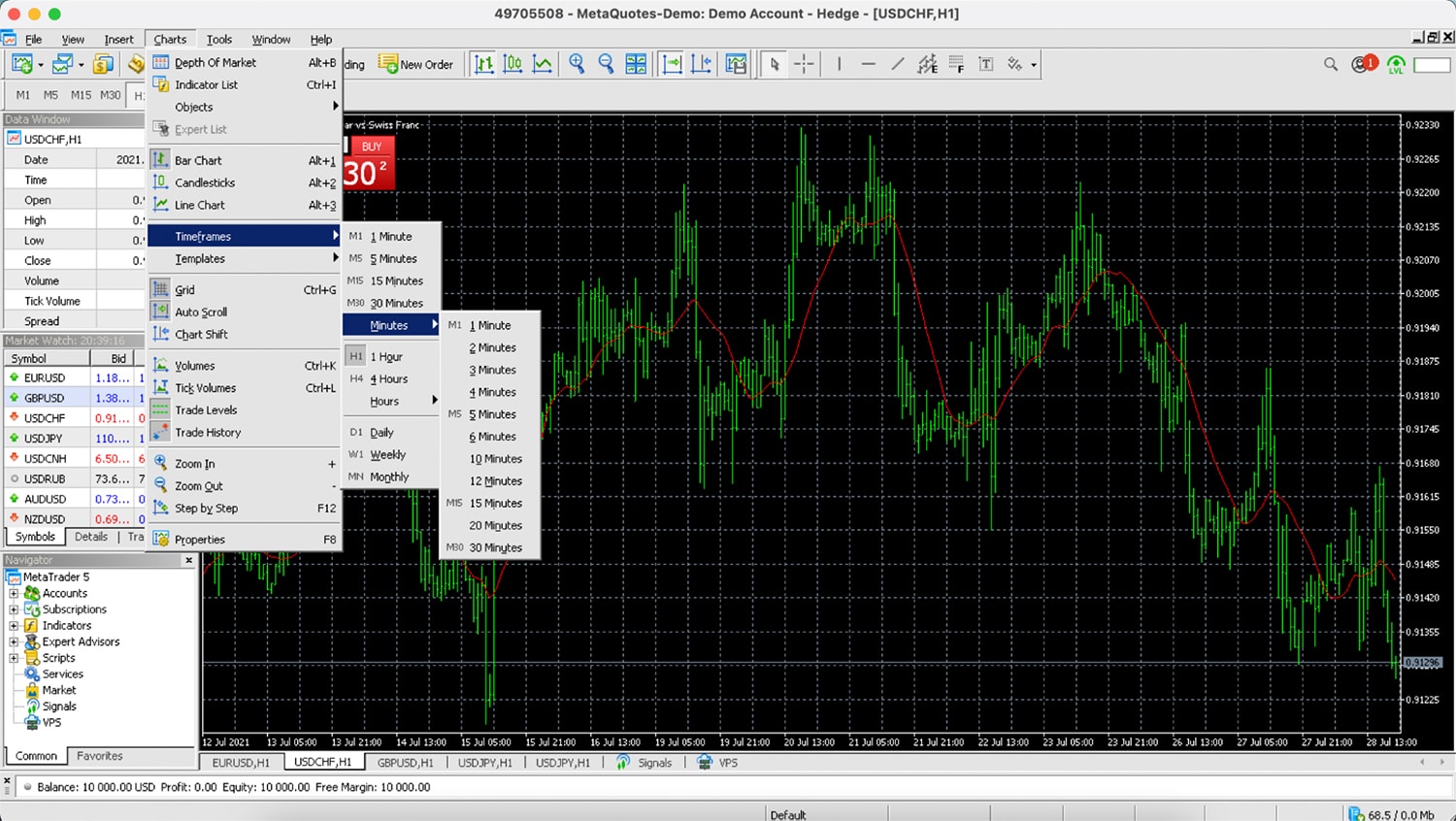 Pros & cons of using the MT5 FX
Pros
It uses a robust encryption protocol. Therefore, your funds have better safety on this platform.
It provides extensive and better backtesting and copy trading platform than MT4.
It has an integrated live chat feature. So, you can contact your broker directly from the trading platform.
You can backtest your strategies with this platform for free.
Cons
There are very few brokers that offer to trade on this platform. Most of the FX brokers stick to the MT4 as it is straightforward for beginners.
MT5 programming requires knowledge about MQL5. Therefore, if you are an expert in MQL4, it is time to make a move forward.
This platform doesn't have high-quality data. Consequently, it is often hard to backtest with an accurate result.
Final thoughts
This trading platform is not available to all brokers. Moreover, investors who usually focus on technical and fundamental analysis love the previous version of it. Therefore, although MT5 was launched long before, the shifting rate from MT4 to MT5 is low.
Financial trading requires much knowledge about the market, and there are little things to do with the additional features than chartings. Therefore, although this platform is more advanced, people often don't need to shift here.
On the other hand, the financial market is changing its position day by day, where new knowledge and overview of the market is making the condition volatile. Therefore, using this platform may make you one step ahead of your friends or colleagues.