Forex markets can be pretty intimidating for newbies. However, as a beginner, copy trading is one of the easiest and most effective ways to settle. Let's discuss the reasoning for how this trading style is advantageous to novices.
What is copy trading?
As the name suggests, copy trading means simply mimicking another trader's actions. You copy positions opened and managed by some other trader who acts as a leader for you.
You can withdraw from this technique once you are experienced enough to make decisions on your own. Until then, it is undoubtedly a good option for newbies.
How does it help?
Entering FX without a clear plan is equivalent to pushing yourself into a visibly deep pit. Of course, it is essential to have a trading strategy to guide you through, but there is only so much a beginner can know.
The best method is to follow the ones who have already succeeded in the said field. You need an experienced trader who you can copy. Find yourself a trader that suits your deposit limit and risk and open the same trades as him.
Provides a head start
The first step is the most difficult one. There is no better technique for newbies to learn and earn at the same time. Being new to the business puts you at a greater risk for losses since you are amateur and inexperienced.
Novice traders tend to take their time first learning all the tricks and then implementing them. As good as it sounds, making money while you know the better option.
By copying an expert, you have someone to look up to. You can benefit from their experience and make fewer mistakes as compared to your fellow newbies.
Benefiting from the experience of others and avoiding their mistakes will protect your capital. As a beginner, you may mess up with many indicators on your chart and may not easily find high probability entry points. Look at the chart below and ask yourself can you find a good entry?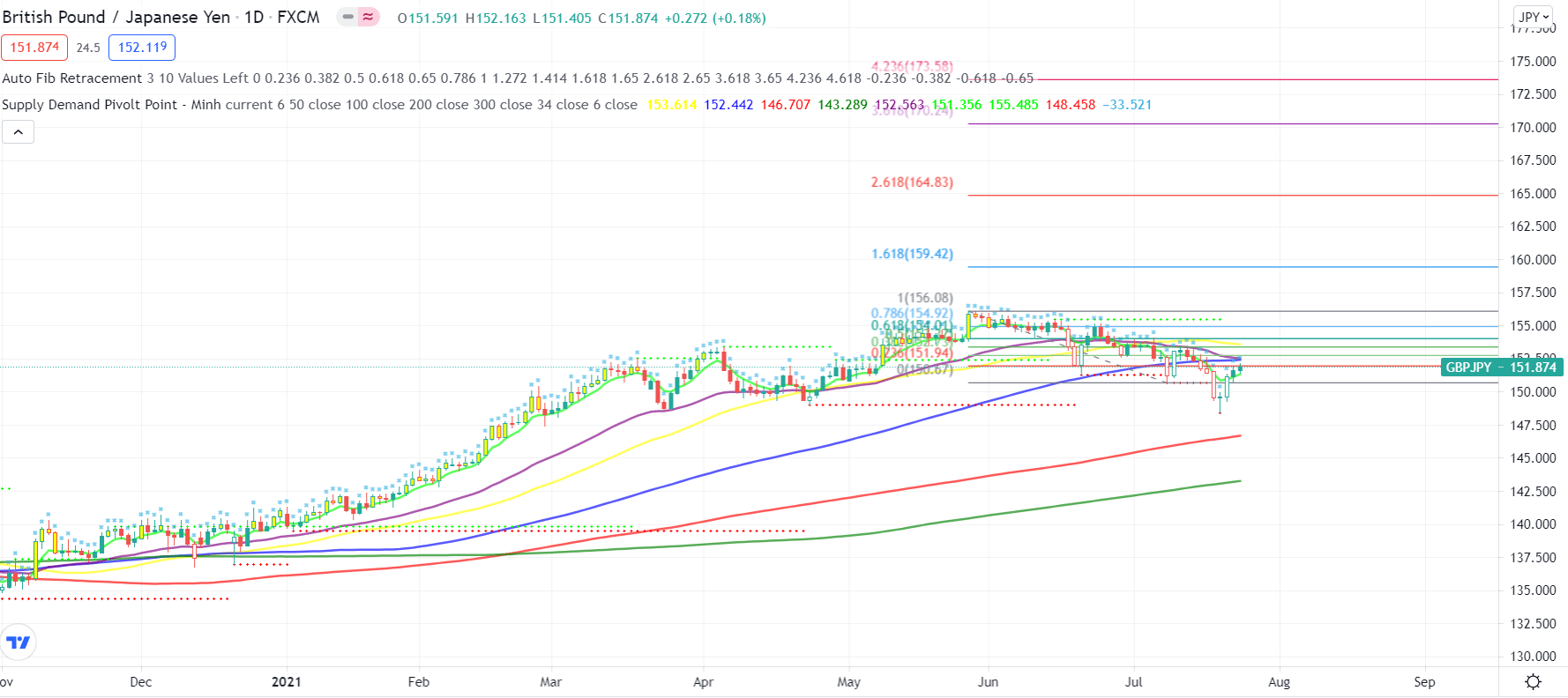 Saves your time
Trading is not something you can learn overnight. It requires time and dedication. Do you know what the gist of trading is? Analysis. Your success depends upon how well you analyze your positions.
You need to evaluate your balance, profits, and losses categorically to make the next move. Moreover, perfecting your trading strategy also requires ample time, especially when you are new to the industry.
When you copy a seasoned trader, both of these worries are considerably reduced if not disqualified altogether. But, again, this saves you plenty of time that can be invested somewhere else. You don't have to wait for hours if the market is not reactive or reactive like the chart below.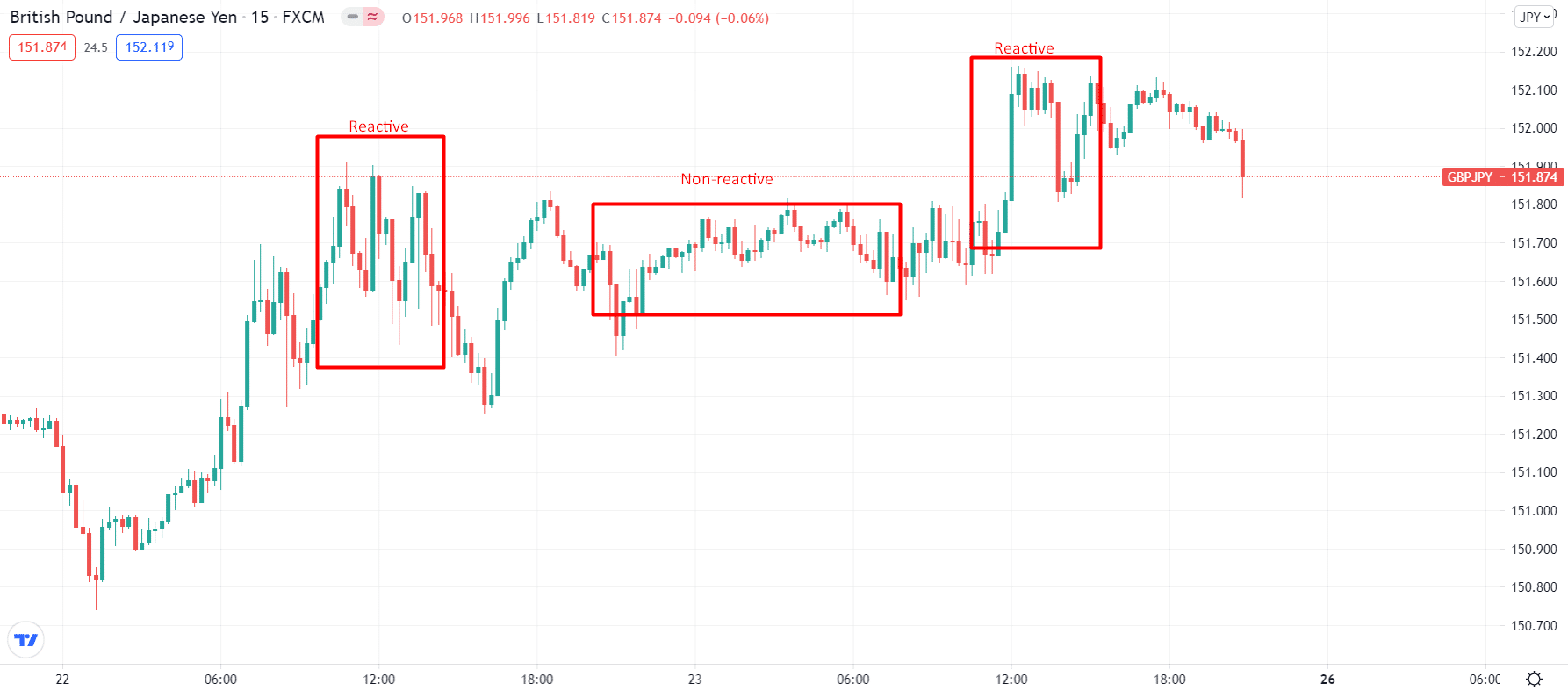 Earn more money
You must have heard the phrase "Time is money." The time you save using copy trading can take up more trades which will eventually bring more profits. So this stands exceptionally accurate in the FX business.
Even if you invest in FX as a side income, more money doesn't hurt. So to save yourself from the hassle of learning every tip and trick of the business, you can copy the accomplished traders to generate profits for yourself.
Minimizes losses to a large extent
If you are about to step into the trading business, tie one thing by your wrist. Losses are inevitable. You cannot eradicate them entirely but only minimize them.
You can not be at risk of losing. However, beginners are more prone to losing because of a lack of experience. Copy trading provides you with a certain edge in this regard.
Despite being a beginner, you will not be starting from scratch, but from the experience of other traders who have already overcome the mistakes newbies usually make. This will reduce your drawdowns primarily and minimize losses.
Losing money at the start of their career can halt a trader's confidence, and they might withdraw. Copy trading will provide a smooth start that will keep benefiting you in the long run as well.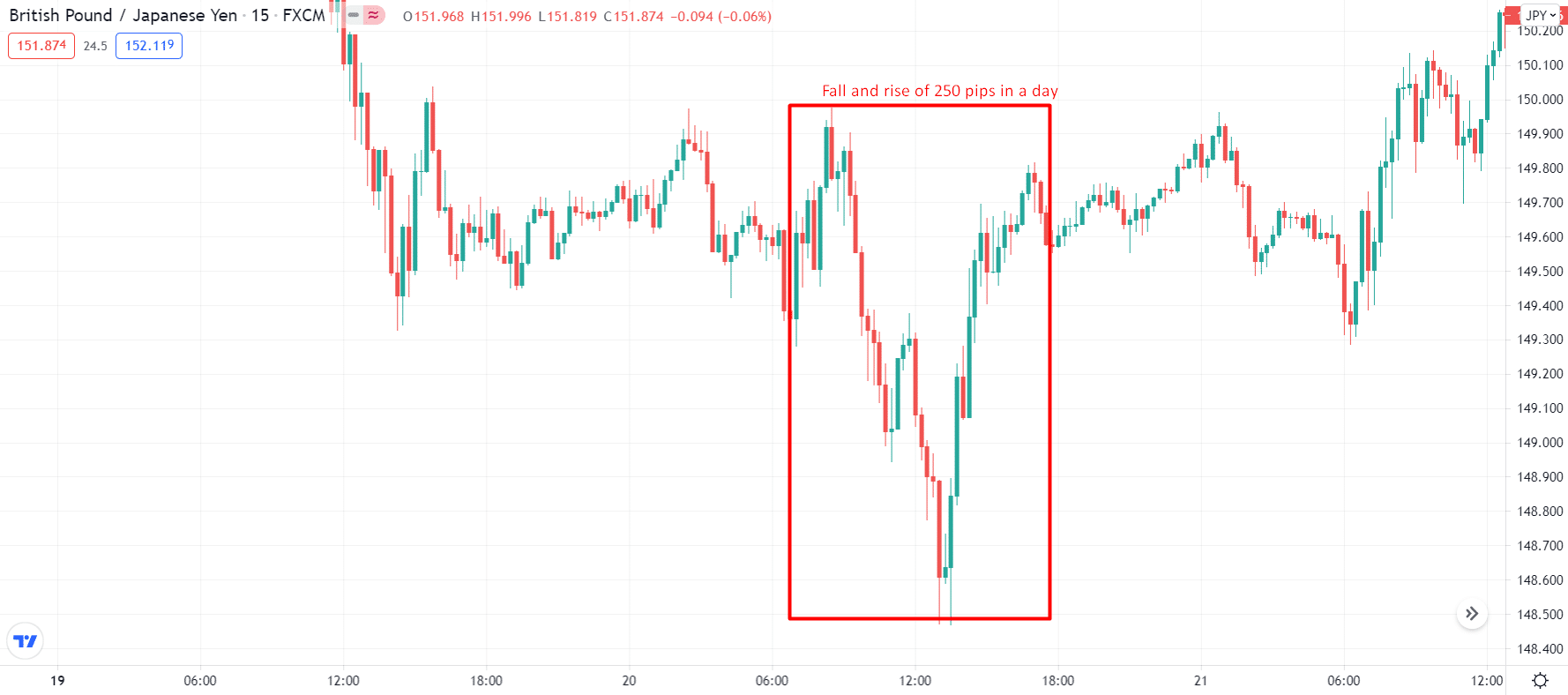 For example, the above chart of GBP/JPY shows the fall of more than 250 pips and then the same extent on the same day. Even a veteran trade would stop out more than once in such a situation.
Start having a passive income
We live in a world where expenses have been skyrocketing for years. In times like these having a passive income is essential, and what better option does one have than copy trading.
You get to make profits by investing little effort and time. You can keep focusing on your leading career and generate a side income from Forex. Not only will this improve your financial status, but if and when you decide to retire from your primary business/job, you will already have a sustained income source.
Diverse options to choose from
Learning the behaviors of different currency pairs is not an easy job. Understanding the market takes time. Since this hassle has been taken away by copy trading, you can now opt for mixed pairs.
You do not have to find one strategy that fits all. Instead, you can choose different master traders for different pairs and pave your way through. This provides you with specific control over your situation.
Copy trading is like being an automatic car. However, it is better to claim the driving seat rather than sitting in the passenger one.
It helps in devising your strategy
Once you have been following experts for some time, you will understand how the market works. You will have to try different master traders to find what best suits you and eradicate the techniques that do not serve your trading goals.
This will help you devise your unique trading plan that is tailor-made for your trading approach. Then, you can keep adding and eradicating stuff to improve the overall strategy. Thus it will help you become an expert sooner with fewer blunders on the way.
Final thoughts
Not only is copy trading helpful, but it is the best available option for newbies out there who want to earn while learning to trade. Find yourself good master traders because that will determine your success in the copy trading world.