With all this hype, are crypto games worth your investments?
We'll explore:
What are play-to-earn crypto games?
Should you invest in crypto games?
Which of them are worth your time and money?
What are play-to-earn crypto games?
Crypto games bring together two hugely successful industries: cryptocurrency and video games. The games use blockchain technology.
Players can buy characters and weapons with the game's cryptocurrency. In addition, these games frequently employ a play-to-earn concept, in which players may earn cryptocurrency by completing activities.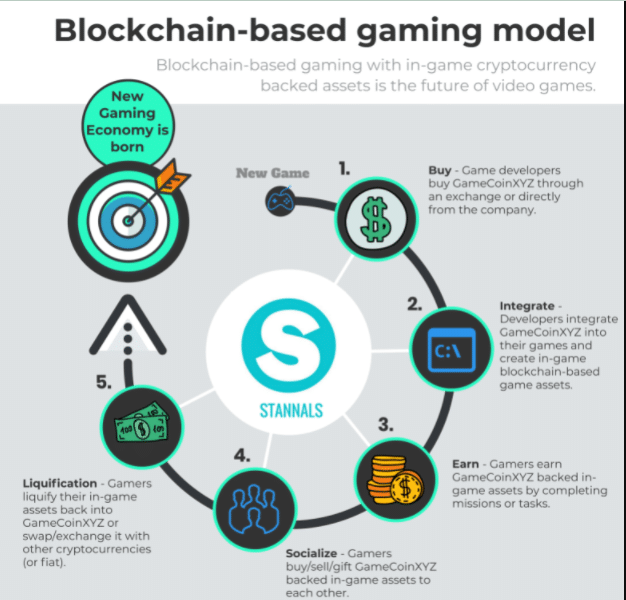 This model's main feature gives gamers ownership of some in-game assets and allows them to grow their worth by actively playing the game.
There are two earning approaches to play-to-earn games:
In-game rewards
Trading NFTs
In-game rewards
Crypto games that use the in-game rewards concept allow players to earn for their actions while playing the game. As a result, the more you play, the more cryptocurrencies you'll be able to earn.
Trading NFTs
The buying or selling of NFTs is another option to generate money while playing crypto games. For many, this is familiar territory since most old-school games allow you to purchase goods for your avatar to use. Weapons, abilities, potions, and other goods were among them.
Such things apply in blockchain games, but you may earn money from owning and exchanging them outside of the gaming platform.
Should you invest in crypto games?
If you ask any boomer investor, they would say crypto gaming is risky. However, this is not the case. In the year 2021, several crypto games experienced great success. The issue is whether this is a trend that will last or just a fad.
The total market value of 162 gaming-related tokens has risen to nearly $13 billion. In the middle of 2021, it was $3.6 billion.
This increase also demonstrates how popular the combination of gaming and cryptocurrency has grown, with crypto-games gaining a rising fan base because they combine one of the world's most popular activities with the possibility of earning some money.
Crypto token prices have risen in tandem with their popularity and adoption. When the token for games like The Sandbox climbed over 800 % in a month, it drew retail investors and Wall Street.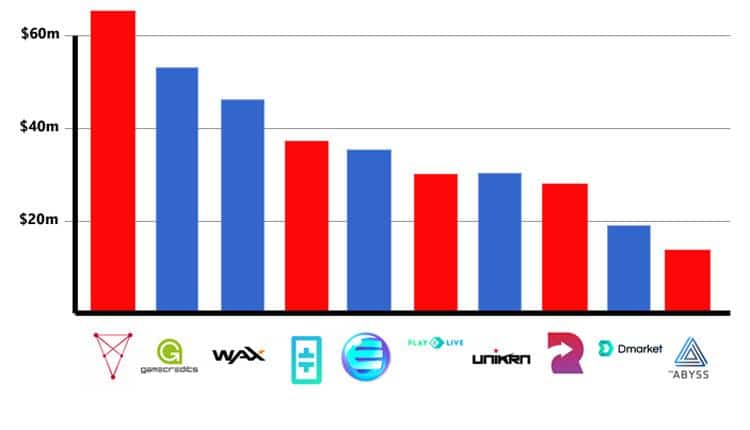 And the trend is not going to fade soon, with recent studies predicting that gaming, particularly the play-to-earn model, would grow by over 20% by 2022, with blockchain and crypto serving as the most appropriate technology and in-game currency to support the concept.
So, should you jump into the investment pool?
There are arguments on both sides of the coin. The majority of participants and observers agree that NFTs will continue to be a key component of crypto-gaming for some time.
They claim that play-to-earn will become a permanent new genre in the game industry and believe that more new genres made feasible by NFT technology will arise in the future.
On the other hand, accessibility and development tools for crypto games are the key roadblocks to popular acceptance.
Here are some stats to help you figure it out:
Patron raised a $90 million fund to invest in crypto-based games.
Mythical Games raised $75 million this summer to build crypto games.
A trading card game called Parallel was raised at a $500 million valuation.
Forte secured $725 million in November for its crypto-gaming infrastructure.
These stats suggest how much cash the blockchain games will be able to absorb soon.
Yes, there are some uncertainties regarding crypto gaming, but these stats show that crypto gaming is the thing of the future, and you should jump on the bandwagon before it's too late.
Which crypto games are worth your time and money?
So, which of the crypto games are worth your time and money? Let's find out.
Axie Infinity
The game has established itself as the market leader in crypto gaming. It's the world's largest crypto game, as well as one of the world's largest cryptocurrencies.
It is a Pokémon-inspired game that allows users to buy, trade, and battle Axies. These Axies are non-fungible tokens (NFTs), and you'll need at least three of them to get started.
The stock performance of Axie Infinity has surely pleased early investors. It was valued at around $0.54 at the start of 2021. However, by the end of the year, it rose to $150 — this a gain of more than 28,000%.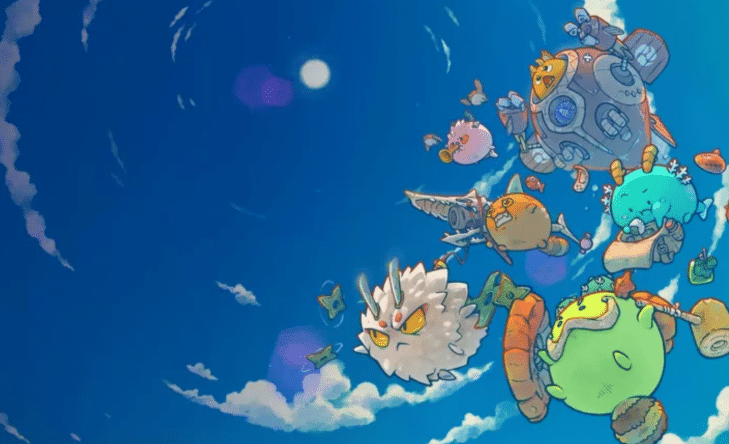 Increases will probably moderate, but as crypto gaming becomes more popular, Axie Infinity will be one of the first names on new investors' radar screens.
The Sandbox
The Sandbox is a decentralized platform where gamers use visual scripting tools to construct their 3D gaming environments, requiring no coding experience. Players create games and store materials on LAND, the Sandbox's digital real estate.
The Sandbox has a long and diverse list of collaborations that might help it grow its user base — for example, it is partnering with Atari to develop virtual theme parks. Snoop Dogg and other celebrities have also engaged with The Sandbox and created their virtual mansions.
Decentraland
It is a shared virtual reality platform based on the Ethereum network. It offers LAND plots that people may buy and use any way they wish, similar to other virtual worlds.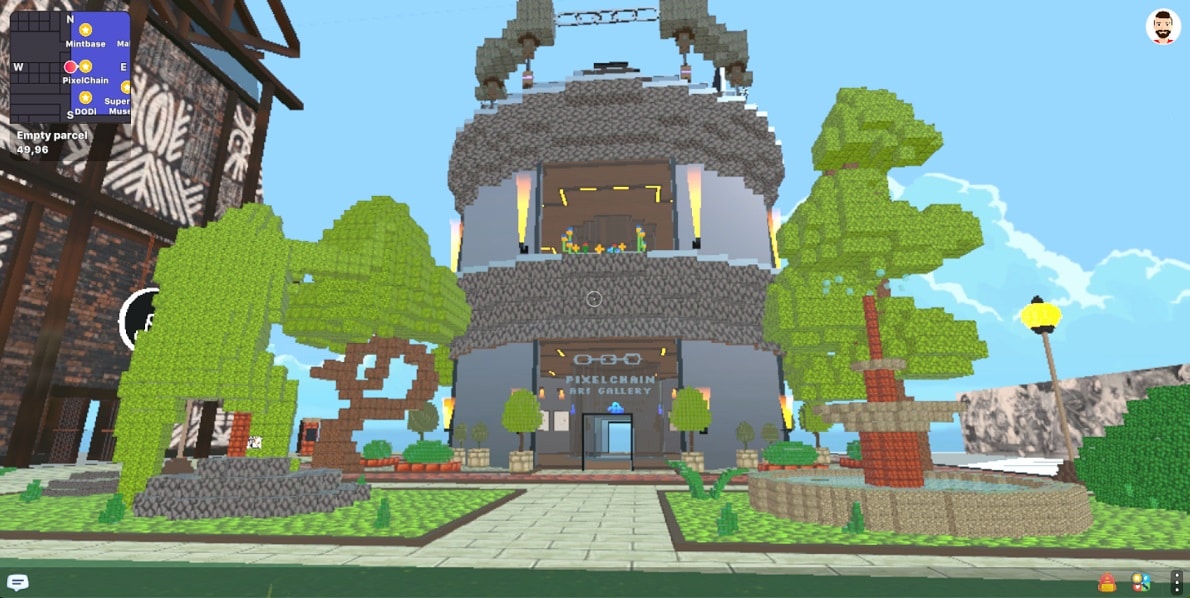 The flexibility that players have in Decentraland is what makes it unique. LAND plots make up for various purposes, including games, artwork, activities, digital tourism, and more.
With monthly user counts in the hundreds, Decentraland is currently in the early stages of growing its user base.
For potential investors, this is a double-edged sword. On the one hand, the platform might fail to gain traction. On the other hand, however, it has the potential for rapid expansion if it does.
Final thoughts
If crypto gaming has piqued your interest as a potential investment, the adage of doing your homework is more important than ever.
Because gaming currencies are so new, they do not yet have a track record. So to make an informed selection, take your time understanding what they have to offer and their aims.