Cronos (CRO) is the native crypto token of Cronos Chain, a decentralized, open-source blockchain developed by Crypto.com, a payment, trading, and financial services provider. This crypto is one of Crypto.com's solutions for getting more people worldwide to use cryptos to manage their money better, and protect their data, and identities.
It is currently trading at $0.476861 with a 24-hour trading volume of $106,470,182. The coin has lost 3.71% of its value in the last 24 hours, with a live market cap of $12,046,947,876; the market ranking is #18. There are 25,263,013,692 coins in circulation, alongside a maximum supply of 30,263,013,692 coins.
Let's look at this project to determine if it's worth your time.
What is Cronos?
It is the Crypto.com coin — blockchain is both decentralized and open-source. It originated in 2018 as the exchange's native token. It seeks to massively extend the Web3 user population by allowing developers to quickly move apps and crypto assets from other chains with high throughput, low cost, and quick finality. Cronos is the first blockchain network to enable DeFi, NFTs, and the Metaverse, and it works with both the Ethereum and Cosmos ecosystems.
The crypto is powered by Ethermint, which enables quick porting of applications and smart contracts from ETH and other EVM-compatible chains. Moreover, Cronos' main currency is CRO, which is used to pay for goods and services.
The crypto was built from the ground up with the IBC protocol, allowing for interoperability and bridging to the Crypto.org Chain, a completely decentralized, open-source, and energy-efficient public chain with fast speed and low fees. It also enables decentralized interoperability with other IBC-enabled chains (e.g., Cosmos Hub, Terra).

How does it work?
This crypto functions similarly to BTC or ETH as a store of value and a payment token. For example, its tokens can be purchased for investment, exchanged for other currencies and tokens, or used to make purchases. Essentially, CRO serves to secure and develop the Crypto.com network, Heng explains.
Cronos coin: is it a good investment?
It was introduced in the year 2018. It is a crypto exchange's native token gaining popularity and respect in the market. If the coin's team stays on track, an investment in CRO will pay off in the long run with all of the use cases and concepts surrounding it. However, because crypto is unpredictable, you should do your homework before investing.
What will the coin be worth in 2022?
According to our in-depth technical analysis of past price data, Cronos' price has the potential to reach a minimum of $0.55 in 2022. On the upside, the crypto price may head towards a maximum of $0.64 with an average trading price of $0.57.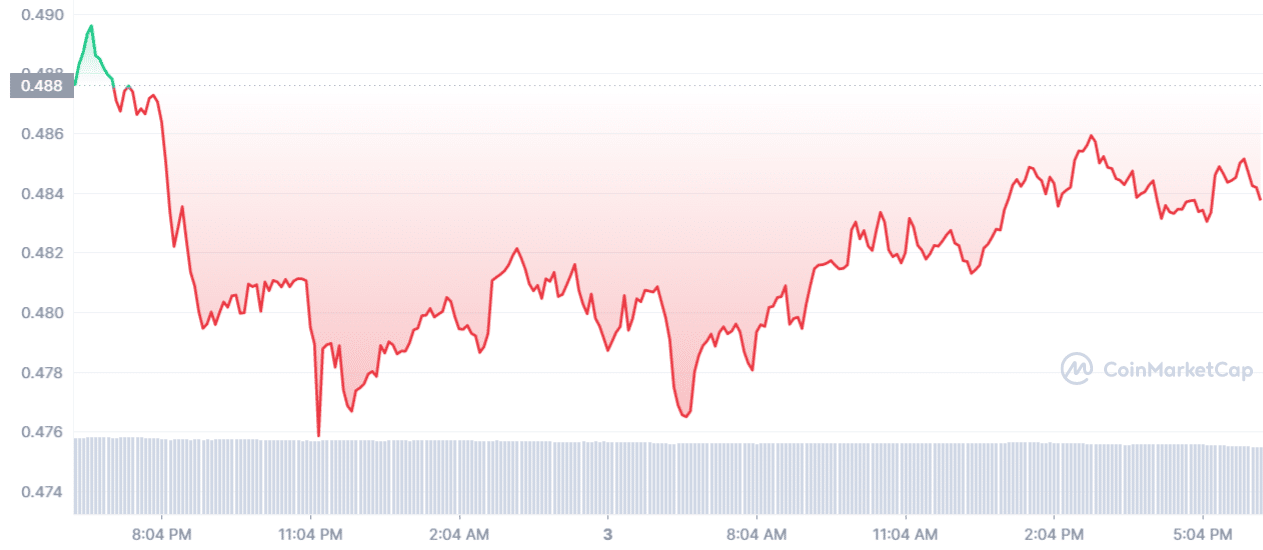 Cronos price prediction for 2022
The growth of crypto assets in 2022 may be modest. According to our forecast, CRO coin's maximum trading price will be around $0.71 in 2022. If the market performs as expected, the average price of coin for 2022 might be about $0.58, with a minimum price of $0.49. According to our price research, if the market sees a big bull run in 2022, coin's price may cross its recent ATH.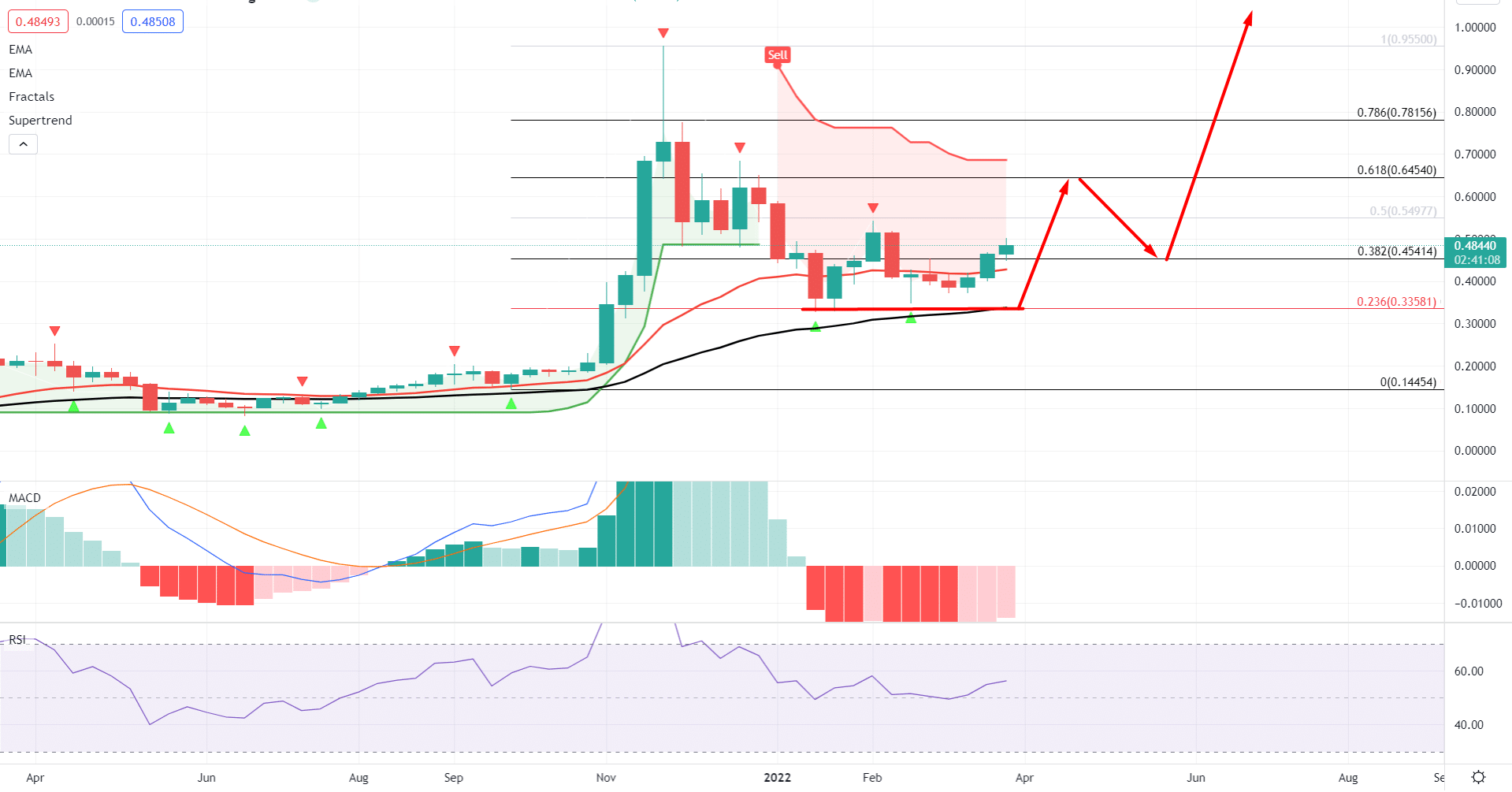 How to buy a Cronos?
It is available with various fiat trading pairs on many crypto exchanges like OKX, CoinTiger, Bybit, DigiFinex, and FTX. 
If you are a beginner, take the following steps:
Create an account with a crypto exchange. Whatever option you choose, the first step is to sign up for Binance or any other platform that trades this crypto.
Purchase BTC to exchange it for the crypto.
Use the exchange to convert BTC into CRO.