Shiba Inu coin (SHIB) is an Ethereum-based ERC-20 token that has gained popularity in recent months due to its dog-themed ecosystem, retail investor speculation on its price, and active community. For instance, Shib's main Twitter account has over 2.3 million followers, outpacing well-known cryptocurrency companies like Cardano, Kraken, and Solana.
The Shiba Inu price is $0.000024 today, with a trading volume of $950,704,507 in 24 hours. The current market capitalization is $13,300,994,295, putting it at #15 globally. There are 549,063,278,876,302 SHIB coins in circulation, with no upper limit. The Shiba Inu has lost 3.59 percent of its value in the last 24 hours.
Let's look at this project to determine if it's worth your time.
What is the Shiba Inu coin? 
It is a crypto that was introduced in August 2020 by Ryoshi and is named after a Japanese dog breed. Its website uses a smart contract technology network and allows customers to hold billions of dollars. It has progressed from a fun currency to a decentralized ecosystem over time. It is an ERC-20 token that is based on the Ethereum platform. It allows its creators to add and develop other tokens for the platform exchange.
Shiba Inu is a crypto that can be used to make payments and is regularly traded as an asset between users online. It has become one of the most well-known cryptocurrencies globally, dubbed the "Dogecoin Killer" by its supporters. In less than eight months, its value went up a lot because Vitalik Buterin's Ethereum wallet had a lot of it when it first came out.

How does it work?
Shiba Inu is a new initiative on the Ethereum blockchain. This is why Shiba Inu's consensus process is the same as Ethereum's: proof-of-work, followed by proof-of-stake.
The mining payouts depend on the computational power of the nodes in the PoW algorithm. Mining pays out based on how many coins you stake in the network with the PoS algorithm.
SHIB coins are Ethereum ERC-20 tokens, as previously stated. These tokens are fungible, which means they can be duplicated because they all have the same value.
Shiba Inu (SHIB) coin: is it a good investment?
SHIB is highly cost-effective. At the moment, SHIB's trading price is quite low, attracting many crypto investors. The price of a crypto trading asset is essential since it aids the trader in tracking gains based on the number of coins purchased using the percentage change. SHIB, experts believe, could provide investors with a 100 percent profit in the future at such a low price. It is more likely to triple or quadruple in the short or long term than other major cryptocurrencies like BTC or ETH.
What will the Shiba Inu coin be worth in 2022?
We'd use deep artificial intelligence-assisted technical analysis on past SHIB pricing data to anticipate future SHIB price predictions/DOT forecasts. We strive hard to gather as much historical data about the DOT currency as possible, which includes things like prior price, SHIB market cap, and SHIB volume, among other things. Read our predictions if you want to invest in digital BTC and get a high return on your money.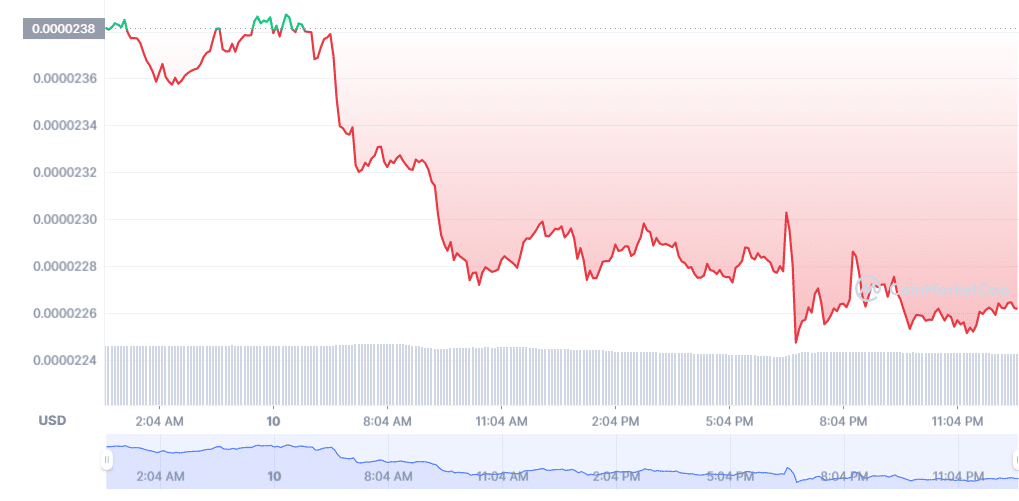 Today's Shiba Inu price is $0.000024, with a 24-hour trading volume of $950,704,507. The coin has lost 3.59 percent of its value in the last 24 hours. Its current market capitalization is $13,300,994,295, making it the world's #15 company. With no higher limit, there are 549,063,278,876,302 SHIB coins in circulation.
Shiba Inu price prediction for 2022
According to our technical analysis of historical price data, the price of Shiba Inu is expected to reach a low of $0.00003523 in 2022. With an average trading price of $0.00003626, the SHIB price can reach a maximum of $0.00004078.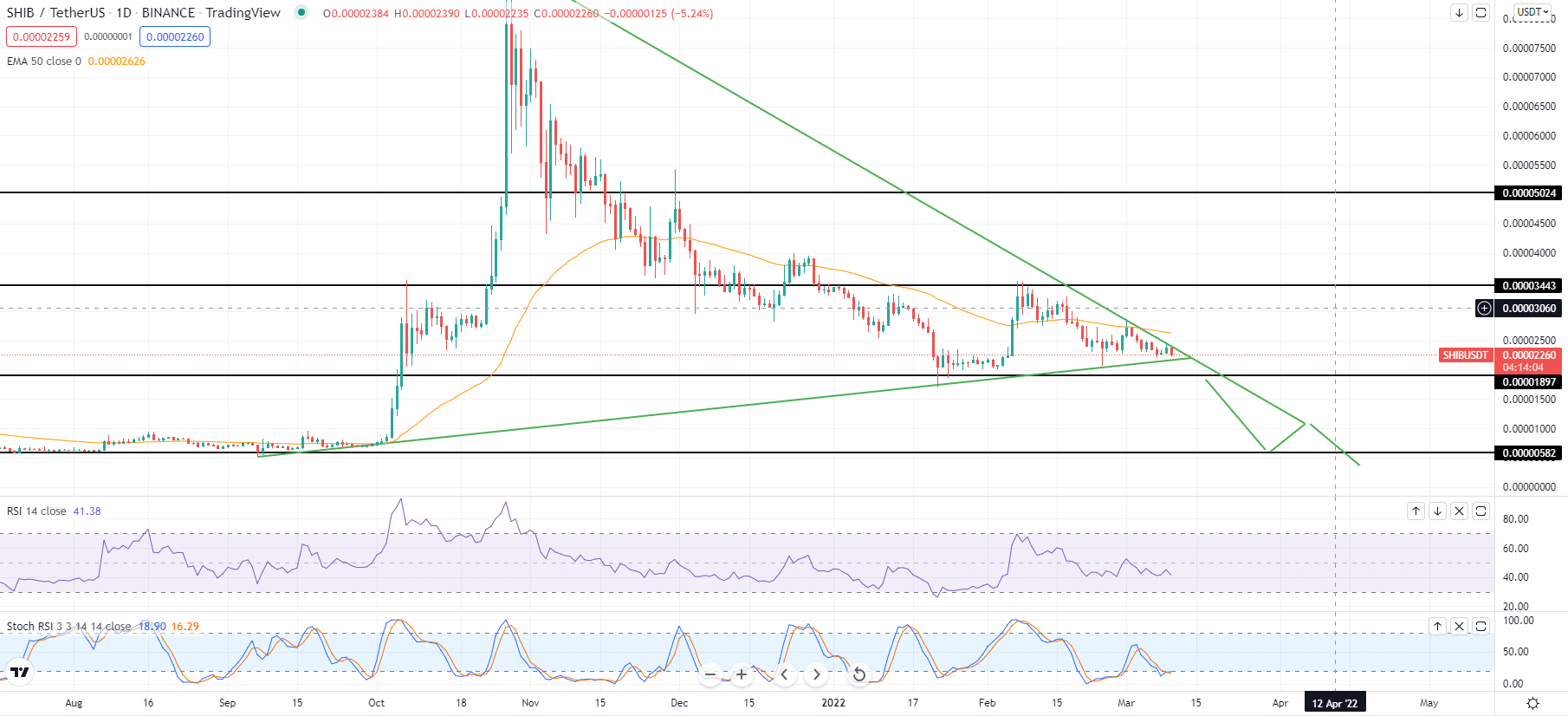 How to buy a Shiba Inu?
If you're wondering where to buy this crypto, the top crypto exchanges for trading are Binance, OKX, Bybit, FTX, and Bitget. 
If you are a beginner, take the following steps:
Create an account with a crypto exchange. Whatever option you choose, the first step is to sign up for Binance or any other platform that trades Shiba Inu.
Purchase BTC to exchange it for SHIB.
Use the exchange to convert BTC into SHIB.