Mining is the lifeline of the crypto industry as new coins come into circulation through this process. Moreover, miners usually validate transactions and unlock new blocks. Anyone can use the computational power to generate income through the mining process as in this way, your computer will do the work, and you will continue to make money from it.
However, several mining platforms are available, and anyone can use them to mine cryptos, but not all platforms offer the same features to their clients. This article enlists the top ten mining platforms for cryptos and primary features. 
What is crypto mining?
The blockchain rewards miners with cryptos as they complete their tasks as miners. It is a process of verifying and adding new transactions in blockchains. The blockchain must operate through a proof of work method that enables the crypto to mine. 
There are several types of minings that crypto miners conduct, such as GPU, CPU, FPGA, cloud mining, and ASIC. Users usually utilize computing power and enjoy passive income through a set-and-forget method. 
Top ten mining platforms for cryptos
Many mining platforms for cryptos allow miners to use their gears to add new crypto to the blockchain. We conduct sufficient research, and according to our research, the best ten popular mining platforms for cryptos are:
Ecos

Shamining

Zionodes

Slushpool

Hashlists

CoinFly

Bitfly (Ethermine.org)

CryptoTab Browser

Awesome Miner

StormGain
Ecos
You may agree when you check on their breadth in the crypto domain. It is a platform that declares itself a full-fledged investment platform for crypto assets. It has 150,000 users worldwide. It is one of the best cloud mining platforms containing crypto portfolios, wallets, and crypto exchange. 
It has a mobile app, too, and this platform accepts payments in cards and a few top cryptos, including LTC, ETH, BTC, and XRP. This platform enables the creation of contracts from $75-$50k and offers free cloud mining contracts for one month.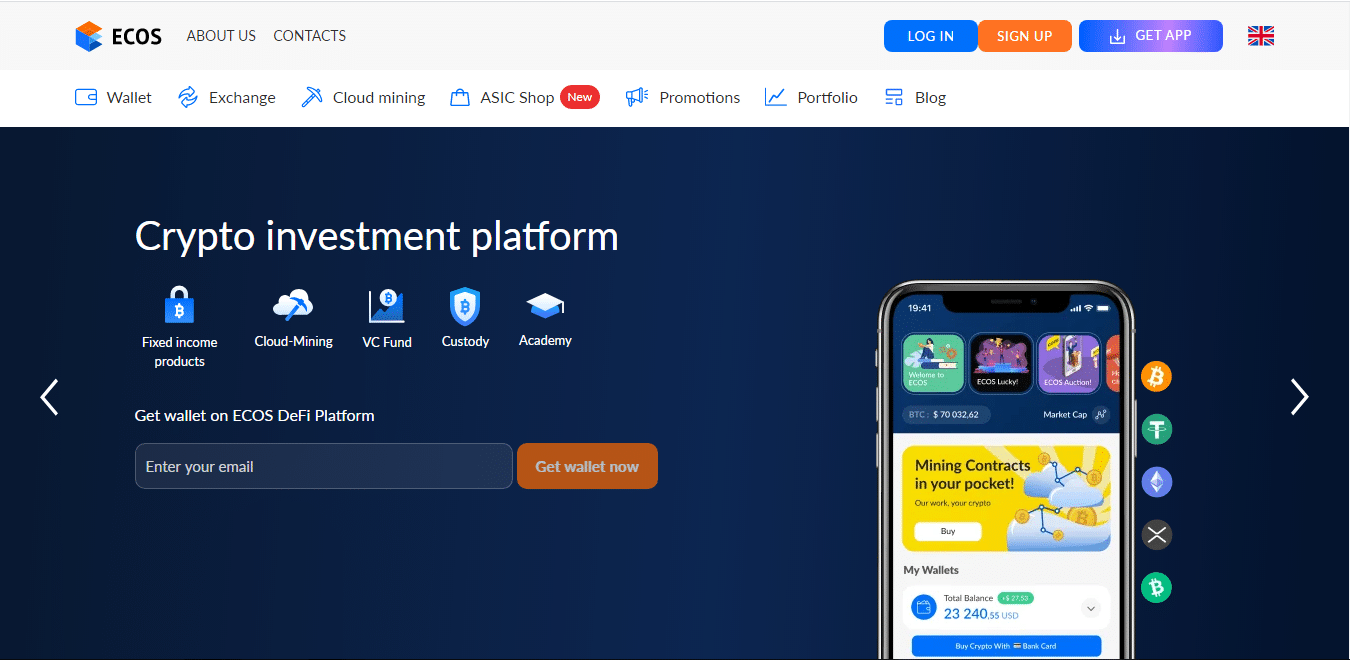 Shamining
It is another platform with similar processes to other platforms as all go through registration, contract, and mining. Its best attractive feature is that users get daily payments no matter the amount they earn with their hash rate. The minimum deposit amount is $150, and Shamining mainly supports BTC mining.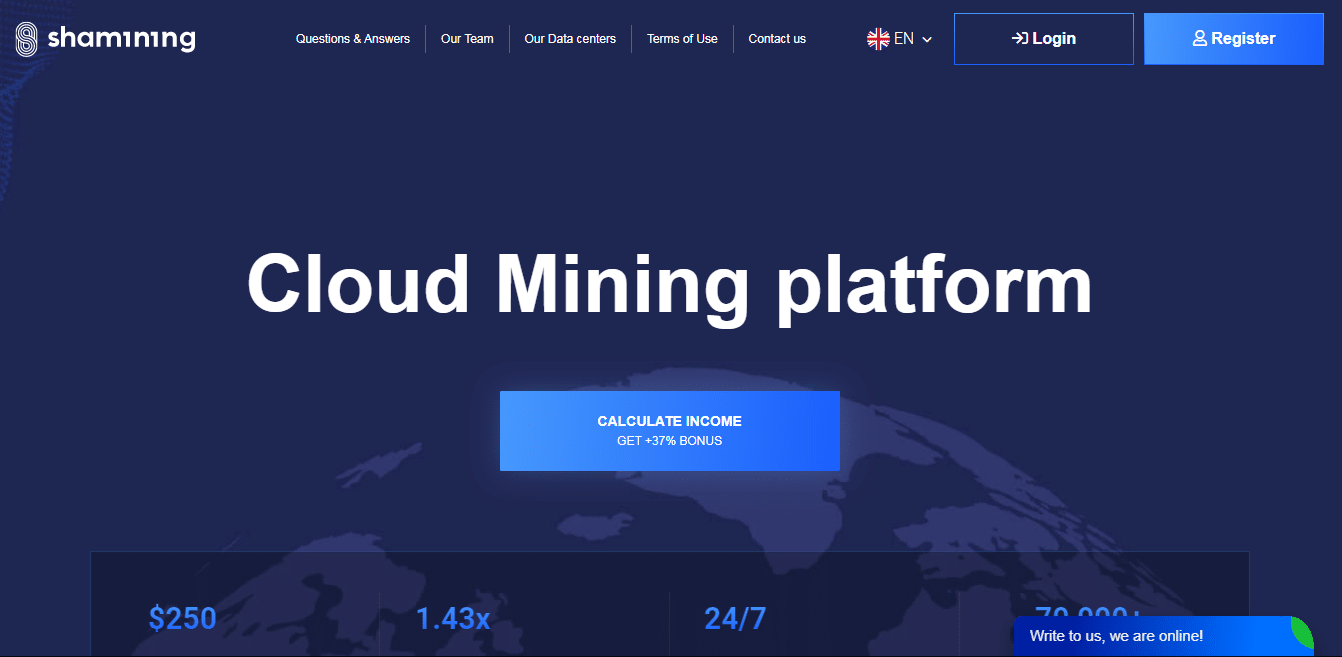 Zionodes
You can consider Zionodes as the most convenient BTC mining platform. It has the smoothest UI that helps miners on board and enables them to start mining within seconds. The dashboard of this platform is dynamic that allows miners to see their earnings every minute. Once someone purchases from this platform, they become the sole owner of the hardware, and no need to worry about the computer power of mining. 
It enables many payment methods, including TUSD, USDP, USDT, USDC, BUSD, and DAI. This platform works on remote mining modules that make this platform a better alternative than other mining platforms for cryptos.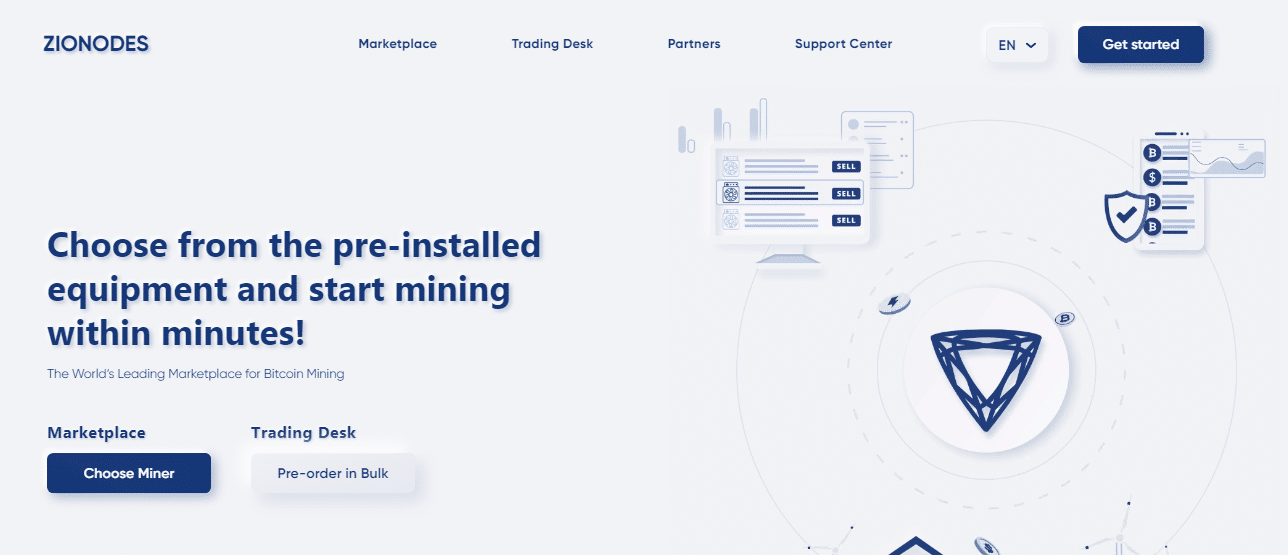 Slushpool
It is an excellent platform for anyone seeking a crypto mining pool. It currently mines about 3.5% of total BTC. This platform now offers a 2% fee for users and contains an official mobile app for Android and IOS users. You can use two-factor authentication for security purposes. It offers a minimum payout of 0.001 BTC. When the transaction is lower than 0.01 BTC, the user's payout fee is 0.0001 BTC in Slushpool.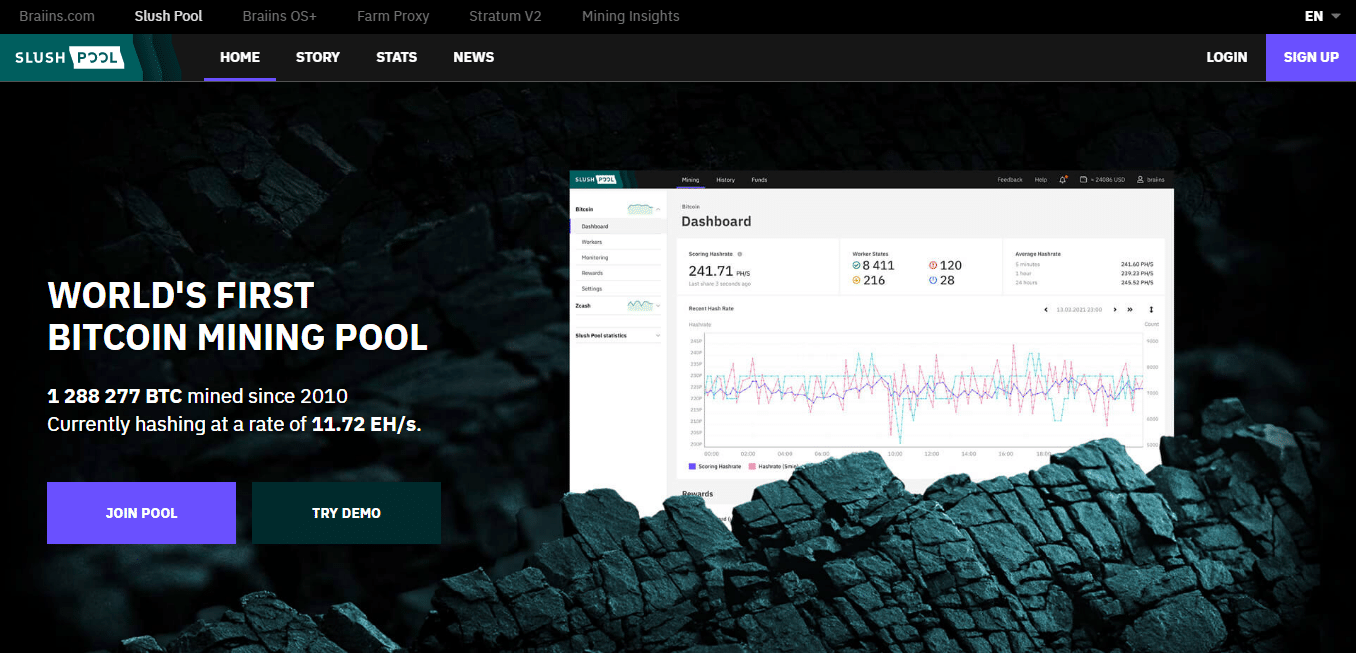 Hashlists
It is another popular crypto cloud mining platform that believes that everyone should have credentials to generate passive income through cryptos. It offers several plans for users to ensure feasibility. Crypto mining contracts range from $8-$6500 for some popular cryptos, including BTC, LTC, FIL, DOGE, and ETH.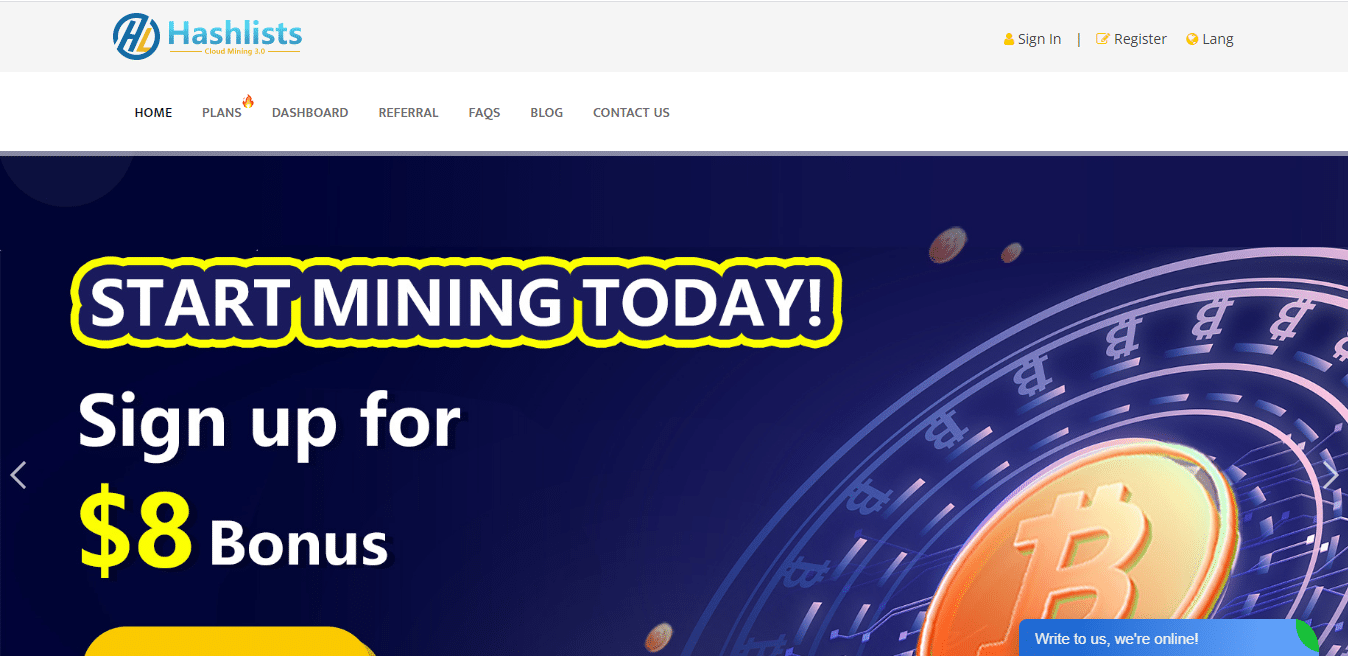 It operates with more than 240,000 users, and the most attractive features are:
30 min withdrawal.

Free cloud mining.

No maintenance or deposit fees.

Use SSL to provide a secure environment.

3% referral bonus.

FCA regulated.

24/7 support for its clients.
CoinFly
This platform offers a crypto operating system that makes it a unique platform from other mining platforms for cryptos. It has no mining pool but provides connections to many other crypto mining pools. So it usually doesn't require any mining setups, and it requires using a bootable USB device and booting it from their mining rig. The payout time is dependable as you join any pool as this platform enables connecting several crypto mining pools.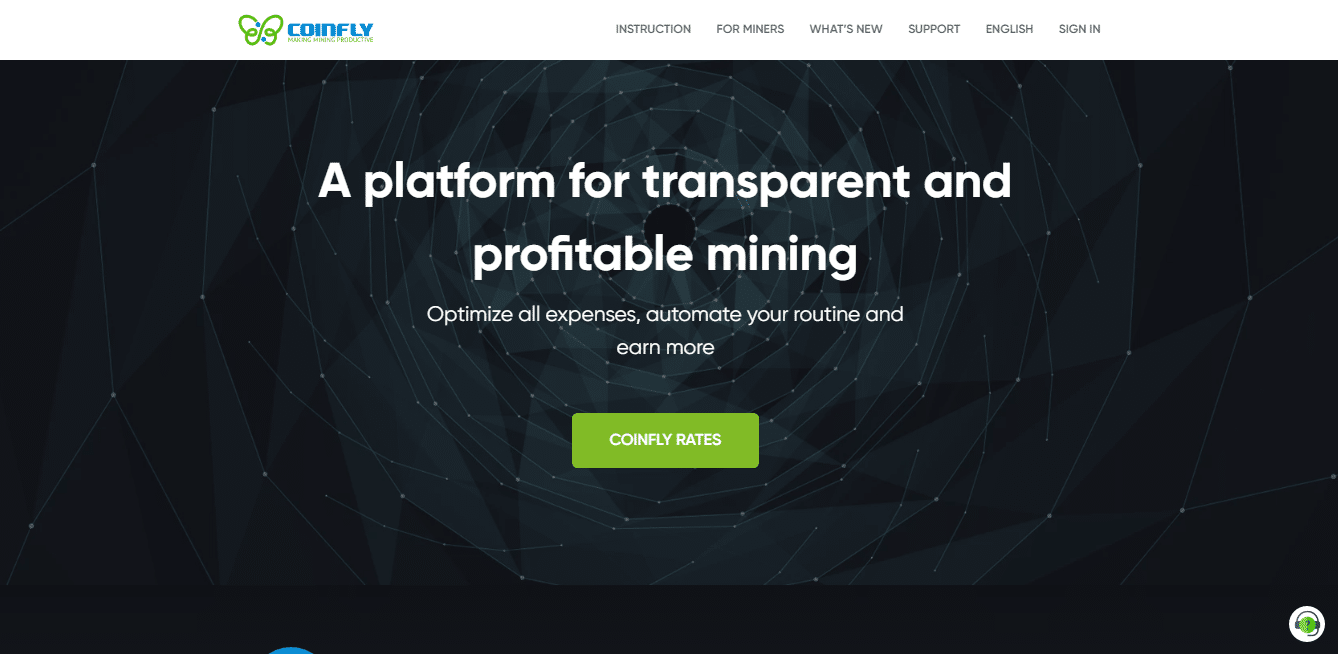 Bitfly (Ethermine.org)
It is another popular platform that allows the mining of six cryptos: ZEC, ETH, RVN, ERG, BEAM, ETC. Each of these coins has different instructions for setup and other domain names. Users have to pay a standard 1% pool fee for the coin they mine. It has a third-party app for IOS & Android devices that enables monitoring. It has mining servers in many countries, including Europe, the USA, and Asia.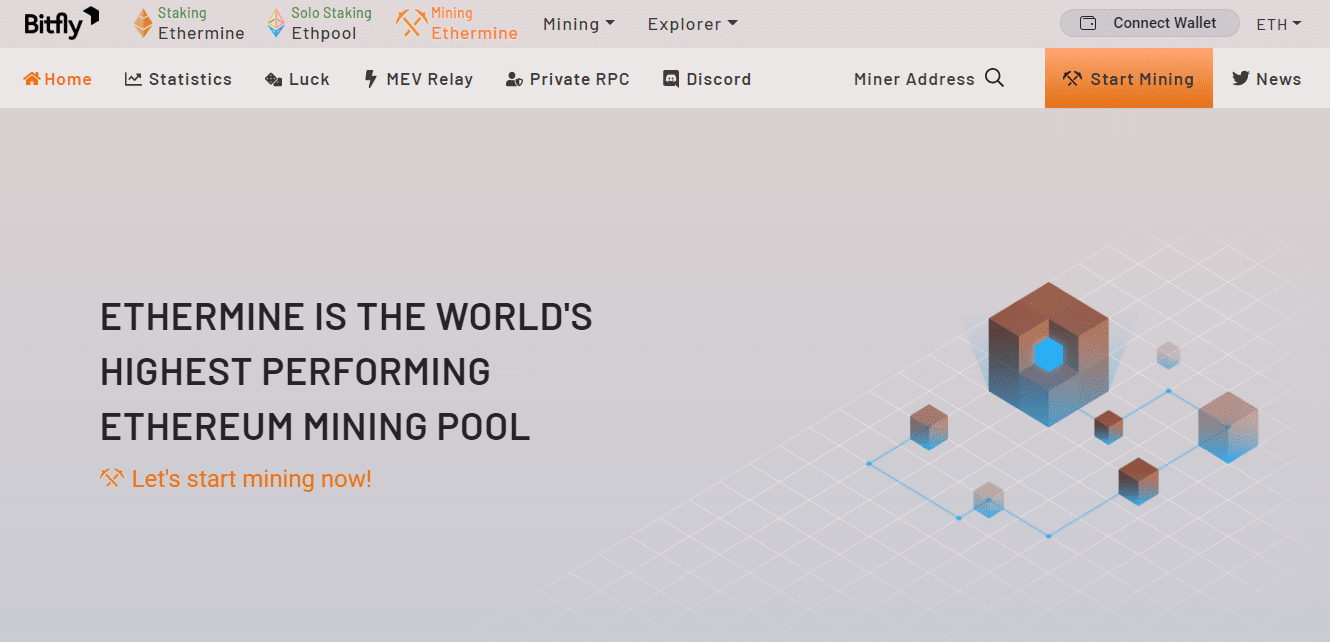 CryptoTab Browser
This platform contains a unique feature to mine crypto during browsing. The mining feature is built-in, which promises automatic algorithmic switching to boost profit alongside it assures no battery draining or overheating while users browse in its native browser platform. The payout occurs in BTC, and the minimum payout amount is 0.00001 BTC. The browser has available versions on many platforms, including Mac, Windows, iOS, and Android.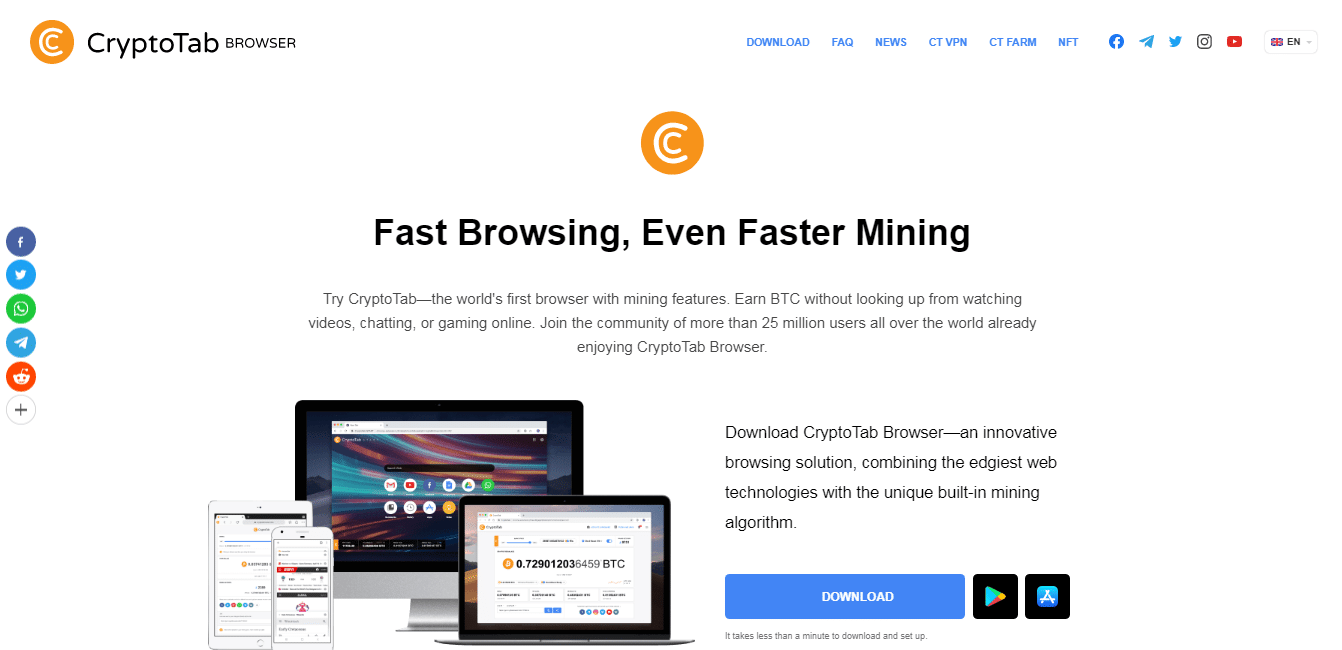 Awesome Miner
This is another mining platform for crypto shares similarities with another mining platform. You can consider this platform a mining management utility for both Linux & Windows users. Two miners can use this platform free of cost if someone has 400 mining rigs or less. It allows a trial period service for 30-days.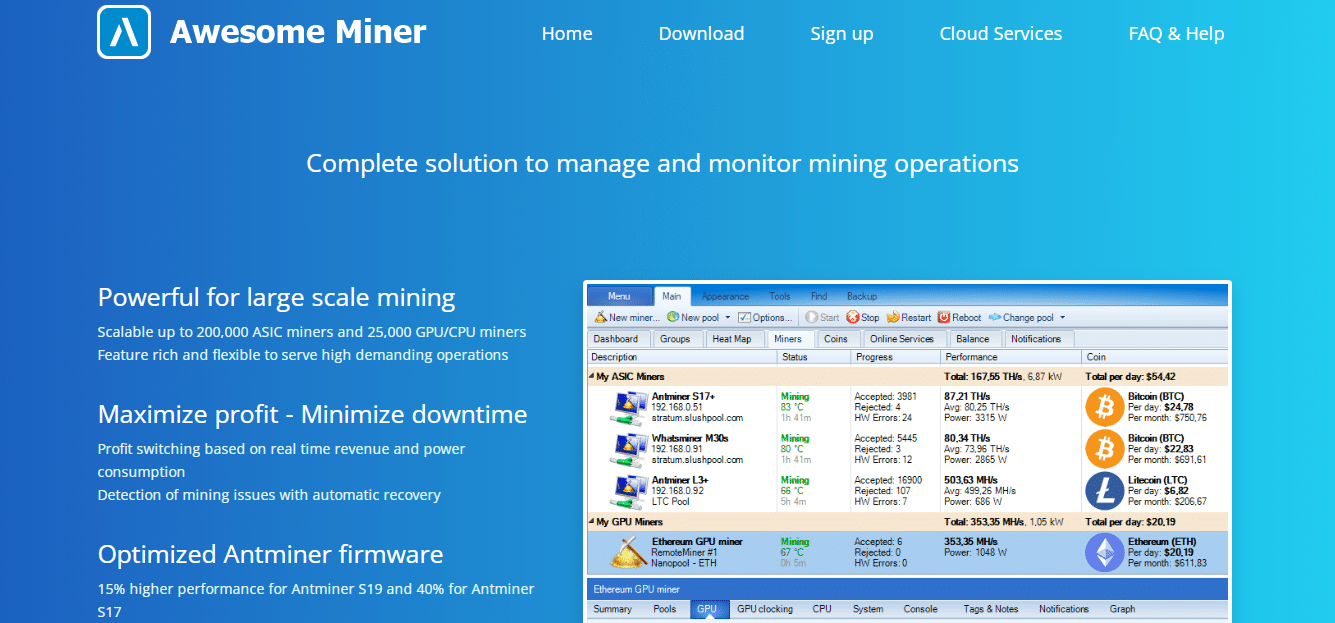 StormGain
Using this all-in-one platform, any user can mine, buy/sell, and exchange cryptos. It is among the most straightforward platforms for crypto miners. It offers free service, doesn't eat from local resources, and this platform has a one-click mining process. The mining completes in StormGain servers and is only limited to BTC. Users have to activate the miner every four hours as mining occurs in a 4-hours shift.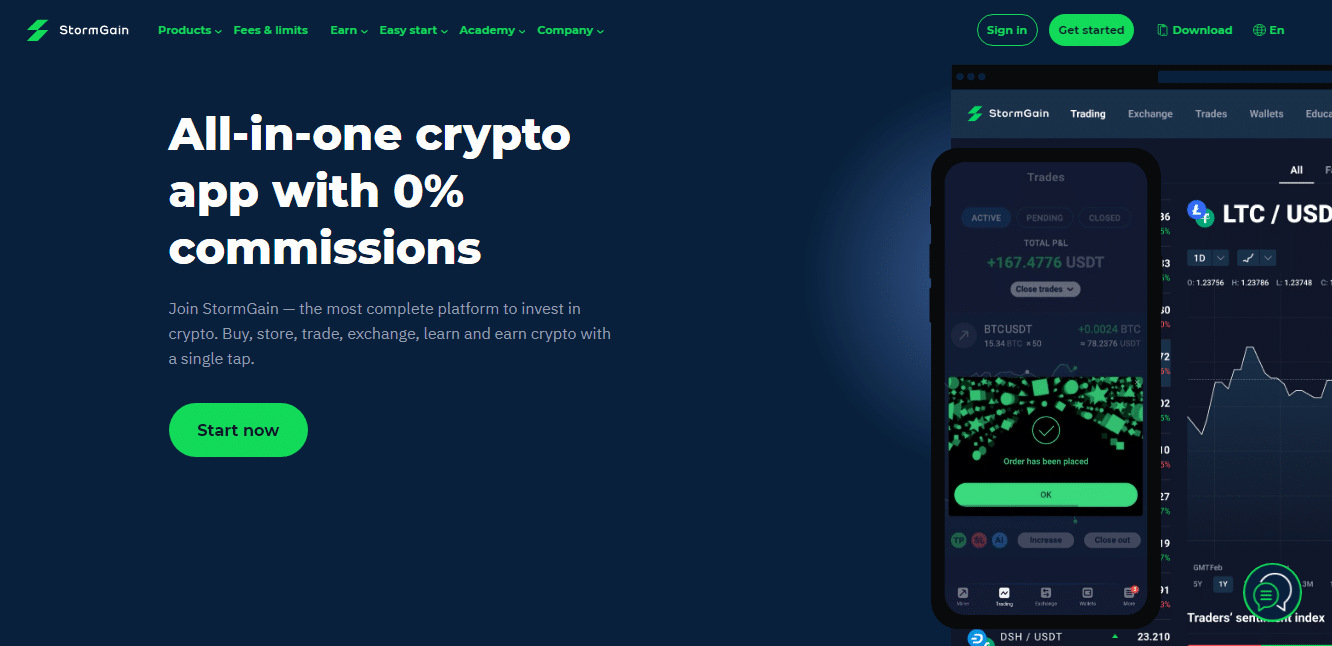 Final thought 
Finally, these are the top ten mining platforms for cryptos with millions of users worldwide. You can choose any of these platforms for mining cryptos depending on your mining equipment, investment amount, and time.