Shiba Inu and Dogecoin have shown a strong possibility of bullish movement in 2021, while investors argue that Dogecoin is more prominent than Shiba Inu, which is incorrect.
In cryptocurrency trading, investors always focus on instruments that generate a considerable profit with a minimum risk. During the Covid-19 pandemic, the global crypto market crashed where some coins got hurt by more than 50%-60% loss in a swing. Later on, in the post Covid recovery, the situation changed as investors became aware of their funds and started to find the instrument with solid potential.
Some analysts say Shiba Coin is more reliable than Dogecoin. In the below section, we will see a comparison between Shiba Inu and Dogecoin that will help you choose which instrument you should choose for a 2021 investment.
Basics of Shiba INU
Once upon a time, a special dog named "Shiba Inu" inspired millions of people to invest money in tokens with a dog's image. SHIB is an Ethereum based cryptocurrency that is transitioning its blockchain from proof-of-work to proof-of-network. As per the information provided on the Shiba Inu website, SHIB is the Dogecoin Killer that will be listening to its decentralized exchange, ShibaSwap.
The Shiba Inu website invites artists keen to foster the 'artistic Shiba movement' to bring Shiba Inu to the NFT market. Moreover, a campaign using Amazon smiles to collect rescue live Shiba Inu dogs through the Shiba Inu Rescue Association.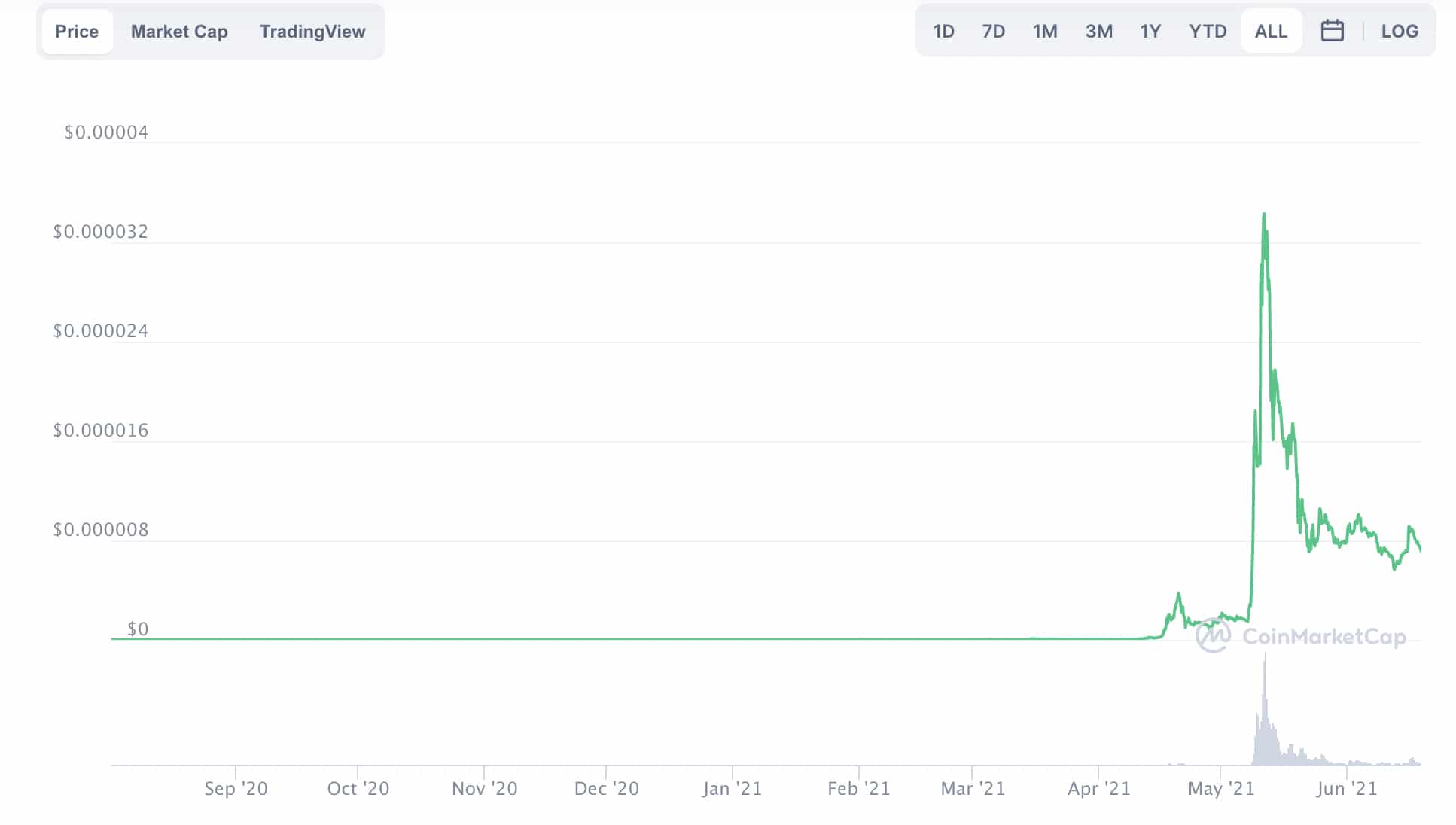 Shiba Inu has locked 50% of the token supply in the Uniswap exchange, and the remaining 50% was burned to Vitalik Buterin. Besides, other tokens — LEASH and BONE that are not yet released.
In May 2021, the Shiba Inu transaction started to source and reached hundreds of millions of dollars. Moreover, Vitalik Buterin announced to donate many tokens for Covid-19 relief in India that caused a 44% decline in Shiba's price.
Basics of Dogecoin
While Shiba Inu uses ERC 20 tokens and targets the NFTs market, Dogecoin uses the technology as Bitcoin. Dogecoin copied and pasted Bitcoin's code, but we cannot say it is a Bitcoin clone.
Dogecoin has a higher supply than Bitcoin, with no maximum supply for this cryptocurrency. There are almost 129 billion Dogecoin in circulation, where Bitcoins' total supply is not more than 21 million.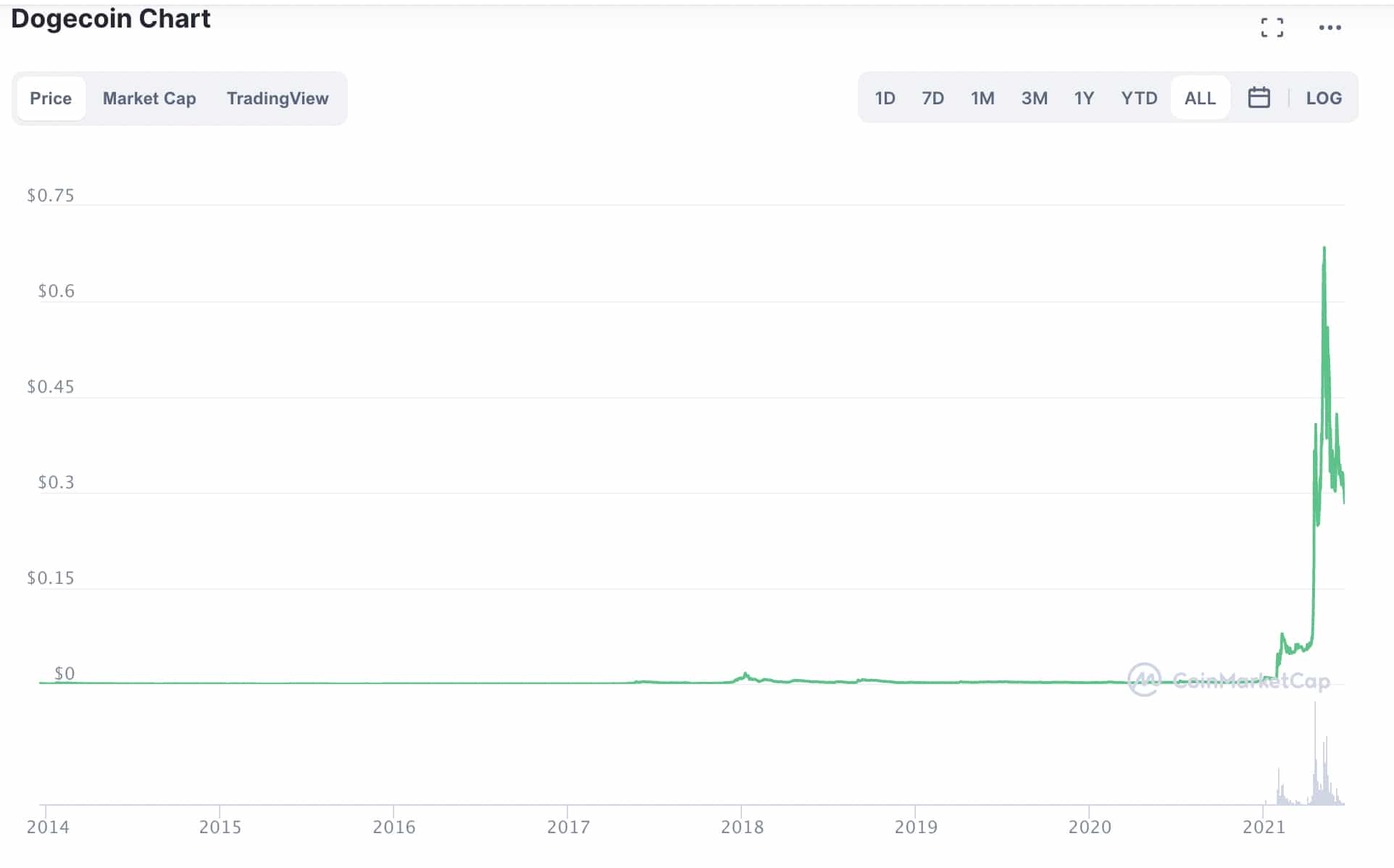 As a proof-of-work-based cryptocurrency, Dogecoin uses computers to the blockchain's security like Bitcoin. Moreover, in mining, Dogecoin is mined with Litecoin, allowing miners to choose any one of the cryptic assets to mine the other currency. Therefore, it has a network power that is more stable than single mining.
Is Shiba INU more prominent than Dogecoin?
If you have read the above section, you would have a basic knowledge about these coins, which is vital to know before investing. Now, let's have a look at some critical comparison between these coins:
Both Shiba Inu and Dogecoin have a higher amount of supplies compared to major cryptocurrencies.
Both coins are lower price coins, and there is less possibility of showing impressive price movements like Bitcoin and Ethereum.
However, based on the market capitalization Dogecoin is ahead as it showed a market cap of more than $65 billion while the price was near $0.50 per coin.
The coin supply Dogecoin has no limit, but miners are making 10,000 new Dogecoins every minute.
On the other hand, SHIB has a maximum of 1 quadrillion tokens supply, which is more than Dogecoin.
However, not all Shiba Inu tokens are active as many were burned, and 50% of the supply was gifted to Vitalik Buterin as "tribute." Vitalik Buterin is a reliable person among crypto investors who are likely not to dump all his SHIB tokens on the market.
In tokenmatics, Shiba Inu has a more difficult position than Dogecoin. When people buy Shiba Inu, some of the tokens are burned as a transaction fee. Therefore, the market supply becomes scarcer with time. Moreover, investors' have opportunities to earn Bone tokes through staking as an interest in their investment.
Dogecoin or Shiba INU
Both Shiba Inu and Dogecoin are highly speculative investments with a market volume of billions of dollars. However, investing in crypto assets like Dogecoin or Shiba Inu has an immense risk that a trader cannot ignore.
Let's see some key points that might help you to make a better investment decision.
| | |
| --- | --- |
| Shiba Inu | Dogecoin |
| Coin supply is limited | Coin supply is unlimited to 1 quadrillion tokens |
| Shiba Inu was created as a "Dogecoin Killer" | Dogecoin was created as a meme cryptocurrency from Litecoin's hard fork |
| Uses Ethereum Blockchain (ERC 20 token) | Uses Bitcoin blockchain |
| Transitioning the blockchain from proof-of-work to proof-of-network | Uses proof-of-network to validate a transaction |
| Shiba Inu is a lower value coin | Dogecoin is also a lower value coin |
| It holds its position within the top 30 cryptocurrencies in the coinmarketcap listing | It has its position as a top 10 cryptocurrencies in the CoinMarketCap listing |
Based on the comparison, we can say that these coins are far from the well-established Bitcoin or Ethereum. Therefore, if you are a risk-tolerant and ready to HODL your positions, these instruments might be attractive.