Trading from gold often provides more profits than traditional FX pairs. Therefore, even if you don't have a deep knowledge of gold trading, you can follow a signal service that provides trading ideas on such trading.
Many trading signals providers allow having gold signals directly from connecting social apps like Telegram, WhatsApp, or Discord. In that case, finding an actual and profitable service provider is often complicated. Moreover, testing the service is essential before implementing it with real money. But, after completing this article, you will directly take assistance from any of the FX gold signals providers.
Top five best gold signals groups in Telegram
In this section, we will see the top five gold signal providers in the Telegram channel. If you are interested in earning money from gold trading, the following group would be the best option for you. It will help you to reduce time on researching the best platform and comparing the quality.
1. GoldSignals.io
GoldSignal.io is a gold signal provider that has been in the market since 2018. According to the website of GoldSignal, there are more than 300 people having service from them where the team consists of six members.
From the beginning, the team has had 6+ analysts who are experts in this section. Moreover, their service has been profitable for more than 12 months, and excellent output allowed them to have a strong position in the TrustPilot Score.

This platform provides 800-1200 pips per month with an average winning ratio of more than 60%. Moreover, the stable growth and profit per trade make this platform suitable for copy traders.

The above image shows a monthly profit of 1100 pips from goldsignals.io, where 21 trades were taken. Among them, 16 trades got hit the take profit, and five made a loss — resulting in a 76% winning.
2. ‍AltSignals
AltSignals.io provides trading signals on FX, Binance futures, and altalgo instruments. They have a Telegram channel where those signals are posted and in three different categories as per the below image.

The signal quality is quite suitable for Altsignals that pushed them to have a strong position in the TrustPilot.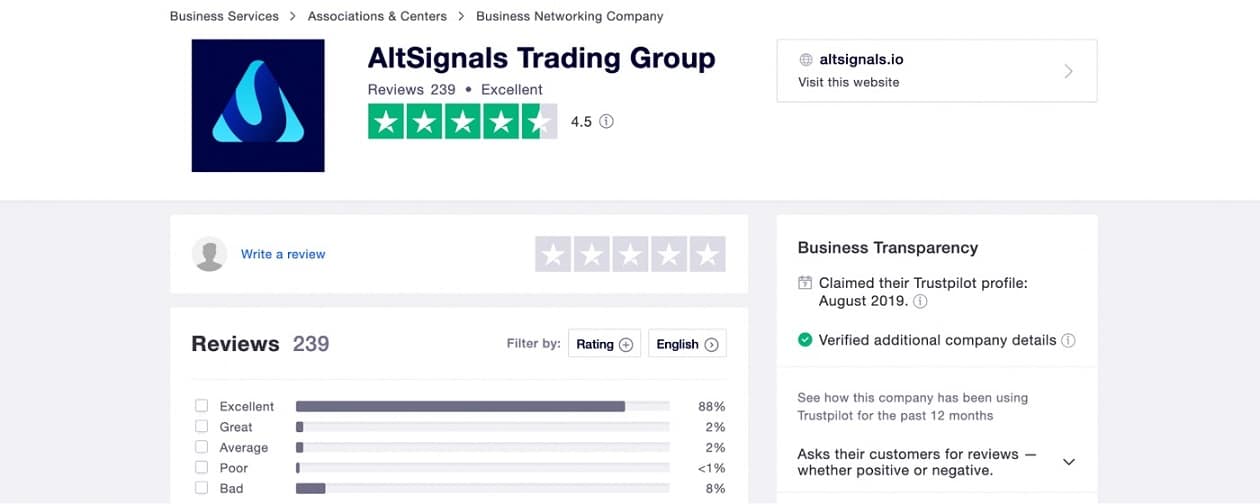 If you are looking for FX and Gold signals together, this platform would be a good option for you. Besides, having signals for Binance futures would be another opportunity from this platform.
3. HuracanFX
HuracanFX is a TG channel that provides signals on forex and precious metals, particularly on gold. Moreover, this platform provides regular market news, updates, and polls to remain connected with clients and traders. Moreover, there is an opportunity of having forex and gold signals free as they often provide free calls to attract new customers.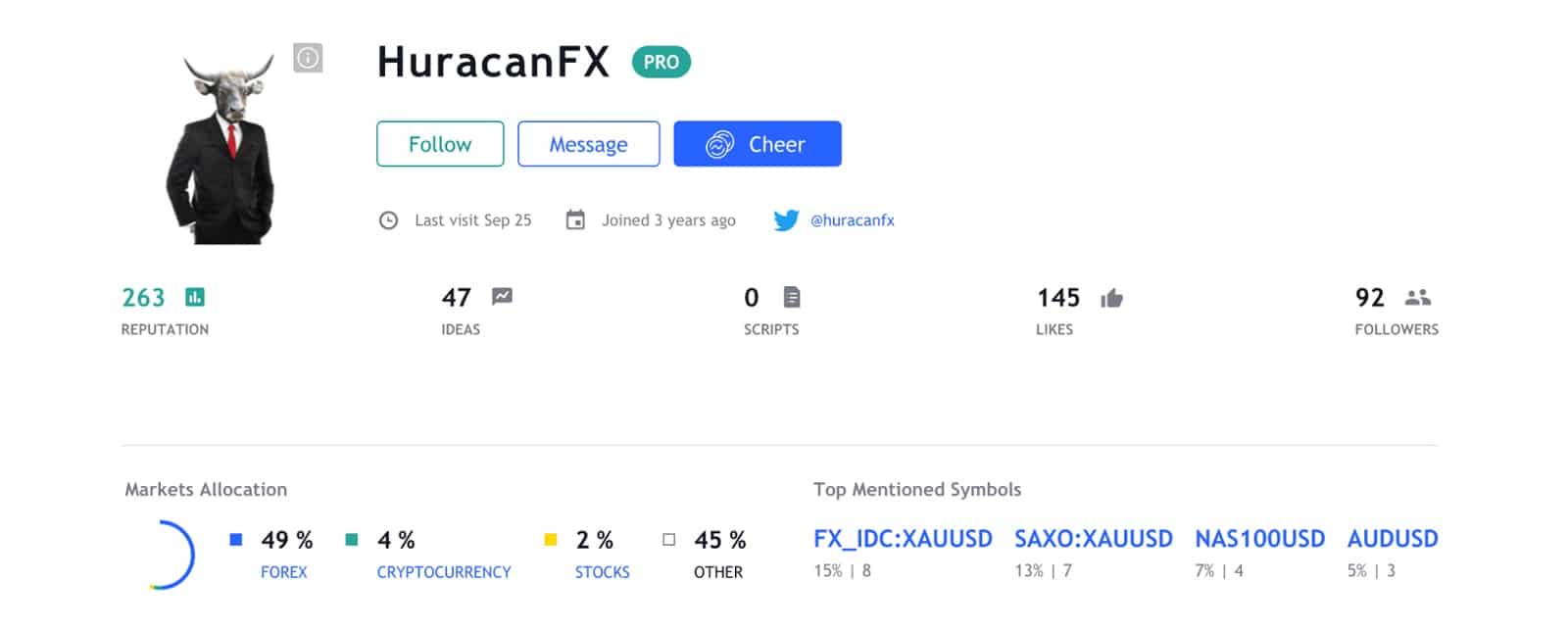 This platform is active in the TradingView and regularly posts signals and trade setups based on their analysis, where almost 50% of the research comes from FX trading.
HuracanFX provides signals on different categories and prices starting from $16 to $375 monthly bill. Moreover, they provide exclusive trading strategies that they claim are very effective in financial trading.
4. Gold trading signals
Gold trading signals is an entity that provides signals on Telegram, mostly on golds. This entity has been running for the last few years, let me some professional traders with only 100 people limit.
This signal group sends highly accurate trading ideas with complete market analysis and research reports. Moreover, this group is not sticking to gold signals only. They also provide trading ideas on silver and FX pairs.
As per their statement, they are likely to send calls on cryptocurrencies if the user's requirement becomes strong. Besides sending signals, it also sends market updates and commentary so that people can match their trading direction.
5. FXLondon
It is a UK-based forex, gold, and indices signal provider that provides quick, informative, and highly accurate calls with a monthly gain of as high as 10,000 pips.
The core part of this platform is providing signals for a long time and has remained profitable for the last 15 years. The experience and the thrust of people is the core strength of this organization. Nowadays, many signal providers have become worthless due to not consistent profit over time, where FXLondon kept its position strong.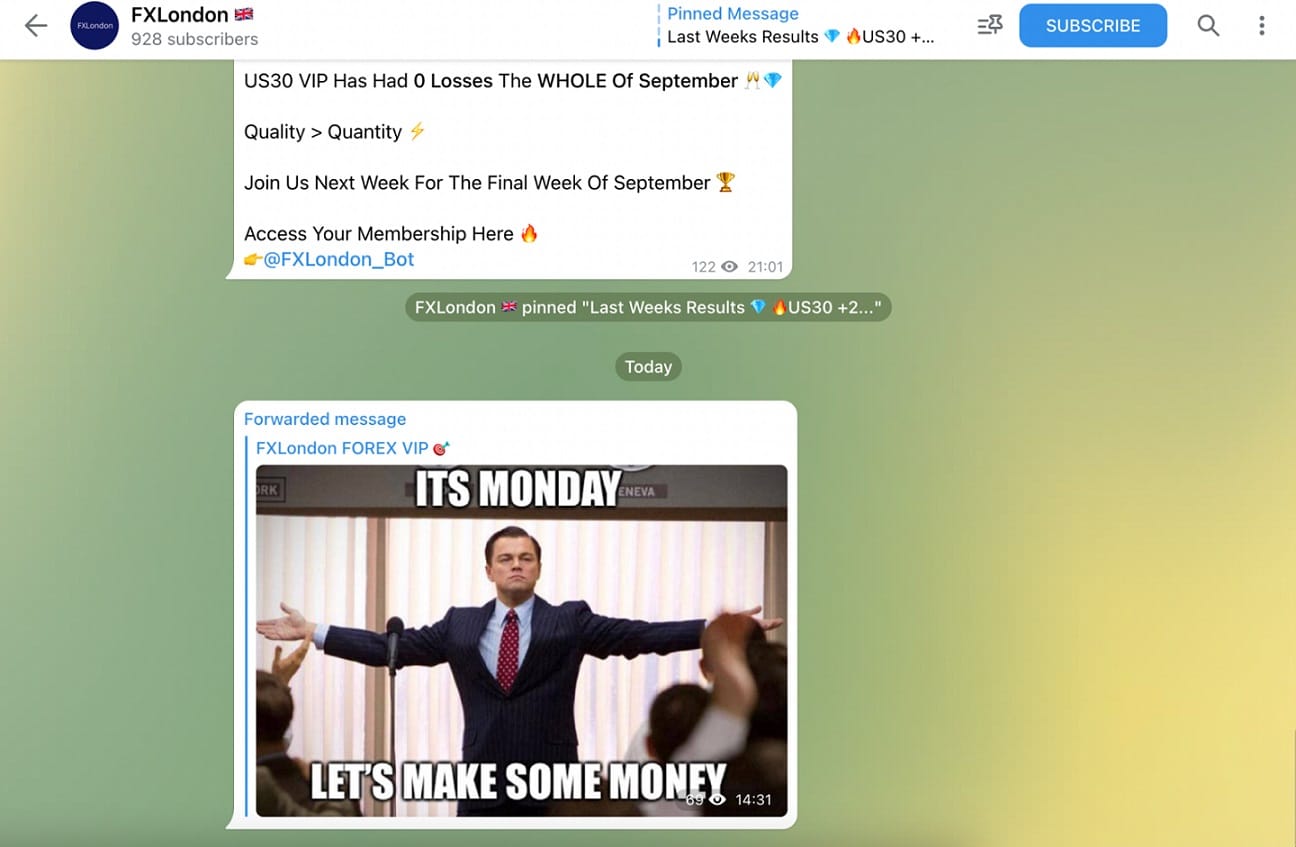 Besides providing signals, FXLondon serves forex trading lessons where people can learn disruptive, engaging information regarding successful trading. Moreover, the Telegram managers are also friendly and supportive. In any problem, they provide solutions instantly.
It was condensed into 20 videos, just six hours long. Archie, the owner, teaches FXLondon's entire strategy from start to finish. It's descriptive, engaging, and informs you on exactly how to execute a successful trade.
The overall services of the FXLondon are provided below:
Daily, intraday, and long-term traders.
Customer support is beneficial.
VIP signals reach up to 87% accuracy.
The opportunity of successful mentorship.
Final thoughts
Finding the best forex and gold signal-providing side is often challenging. New traders don't know about online scamming that may push them to stay behind from getting successful.
Now, you probably know the best way to identify the best gold and forex signal providers in the world. The basis of our suggestion came from our research and close observation of these companies. However, the financial market often has some completely unavoidable risks.
Therefore, even if you maintain strong precautions, there is room for making losses. In that case, traders should focus on risk management closely. Any trading service provider with a robust risk management capacity has a higher possibility of success over time.