Can you imagine having the most effective crypto trading tools just by some clicks? Crypto trading signals, market capitalization, the purpose of the token, trading analysis, etc., are available online for free.
Crypto trading has opened a new era in the investment world where decentralized finance made every participant equal. No matter your age and qualification, every person in crypto trading sees the same chart using the same tools. However, it is often hard to find all the information in one place.
What if you have a list of websites that covers all of your trading tools?
After completing the whole section, you will realize why you should bookmark this article. You will need crypto trading tools in your daily trading life, and we are going to share with you what tools you should use and how you can access them.
How to pick up the best crypto?
The decentralized finance opened a new room of investment where hundreds of trading instruments are available. So if you think that sticking to the traditional financial market is enough, you are probably wrong because digital currency is the future.
You are paying your pizza bill from a crypto wallet, filling your card fuel with a Bitcoin card, or giving a gift to your sister with digital currencies. All of these are going to happen shortly. Therefore, there is no option to ignore crypto trading as it is a sophisticated way to earn money. But which cryptocurrency should you trade? What risks are associated with crypto trading?
If you know how to pick up the best digital currency, making money will be easy for you. In that case, you have to learn how to trade and anticipate the future price direction. There is no rocket science; all of the trading information and elements are available online.
Let's see the top best crypto research tools that might enrich your trading career.
1. Messari platform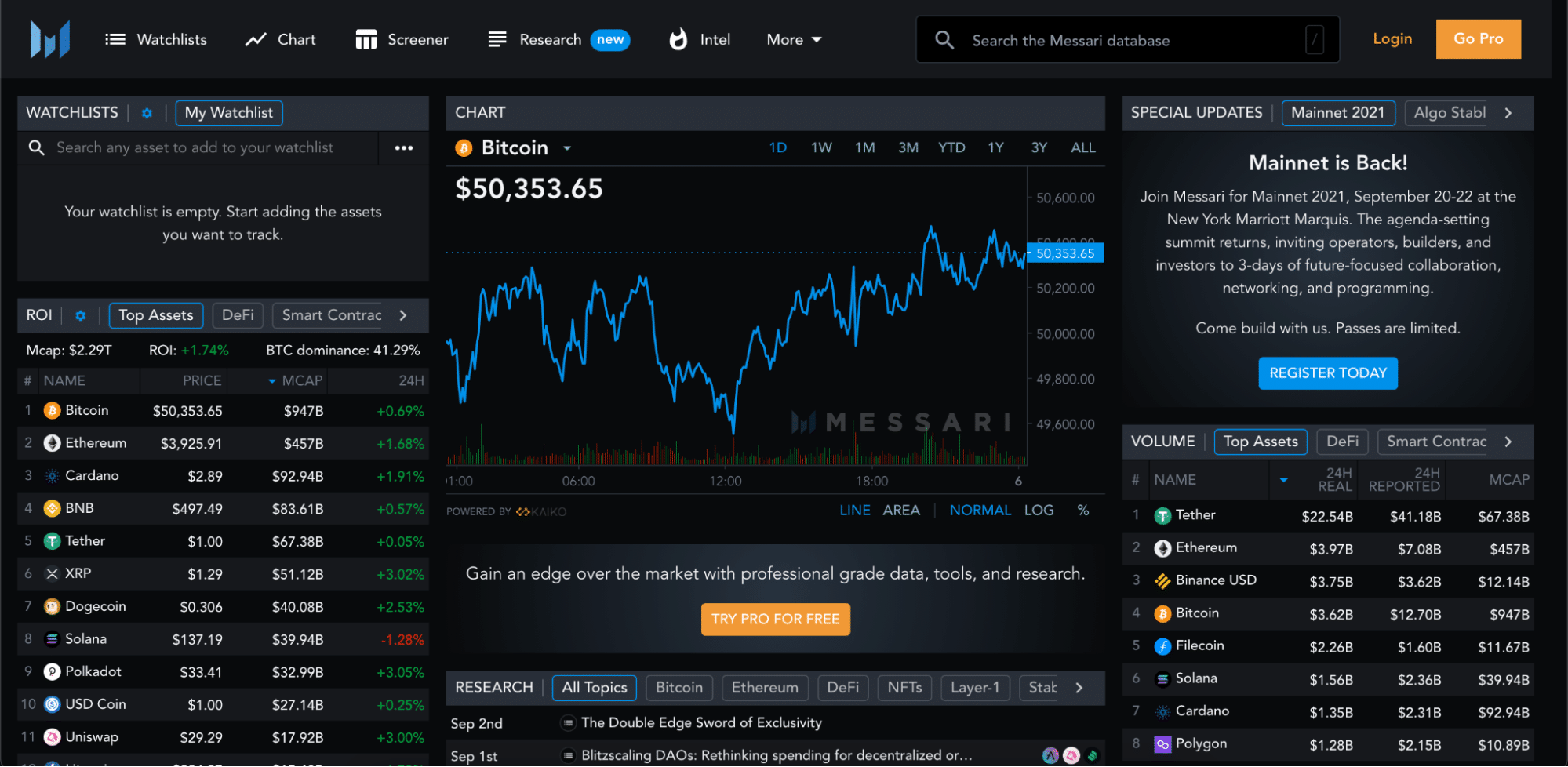 Messari is an individual cryptocurrency data aggregator that provides charts and other key metrics to analyze perfectly. In the Messari screener, you can see the depth information about crypto coins by customizing your needs. Moreover, you can distinguish coin types, trading volumes, market capitalization, and performance-based lists that might help you make a better trading decision.
Besides the screener, Messari added a new feature named Research, where you can get the latest news and upgrades to the blockchain, crypto, and NFTs industry. Moreover, most of the features are available for free, but you can upgrade to pro by paying only $25 per month to get the ultimate service from this platform.
2. Glassnode platform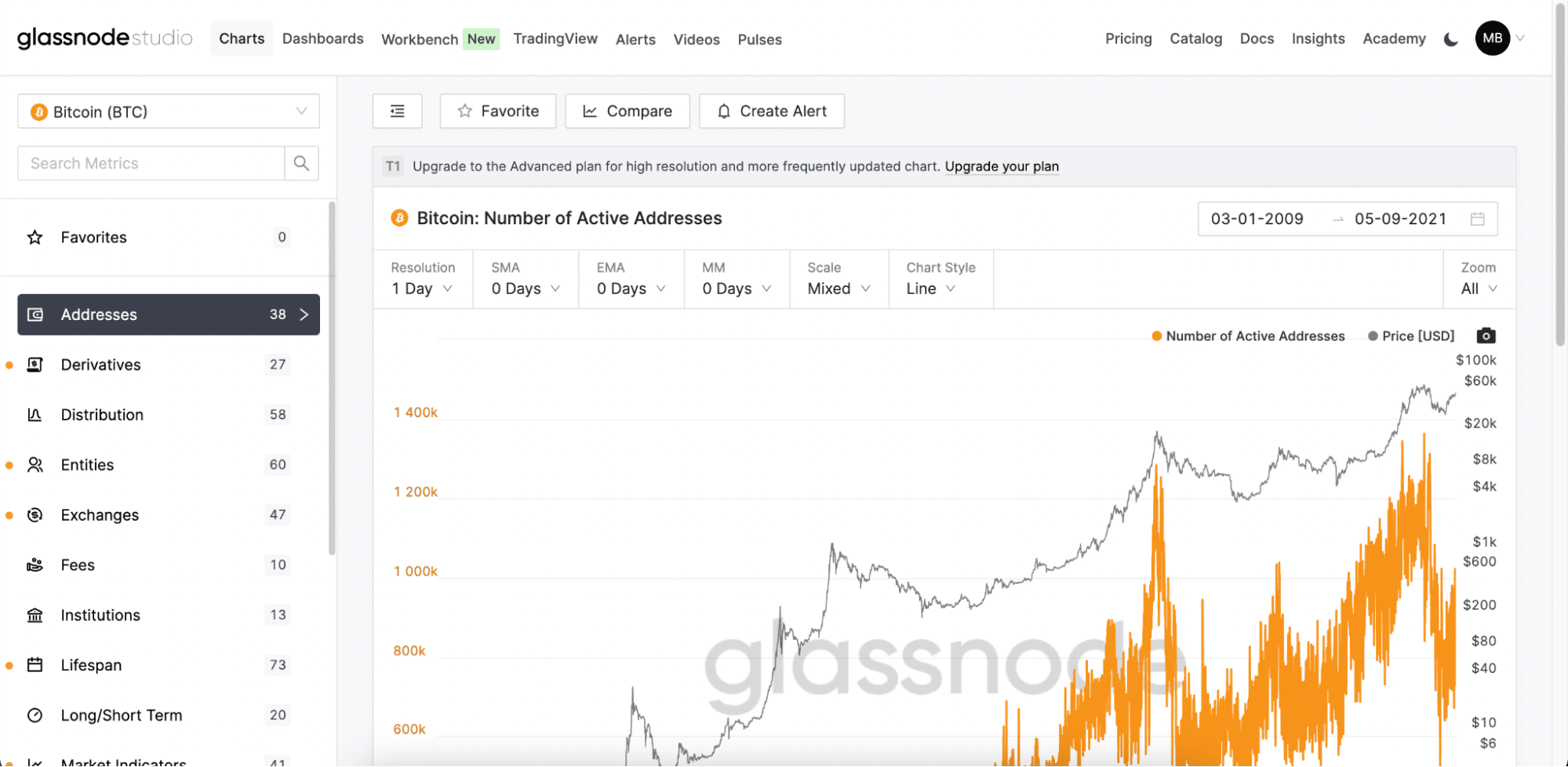 Glassnode is a crypto data and metrics provider that can show on-chain market insight and analysis. Moreover, the most fundamental market analysis is the trading volume or inflow/outflow through different exchanges, and this platform can show it flawlessly.
Moreover, it provides helpful information by showing new and active addresses, which is very important to understand how people get involved in a particular asset.
3. LunarCrush platform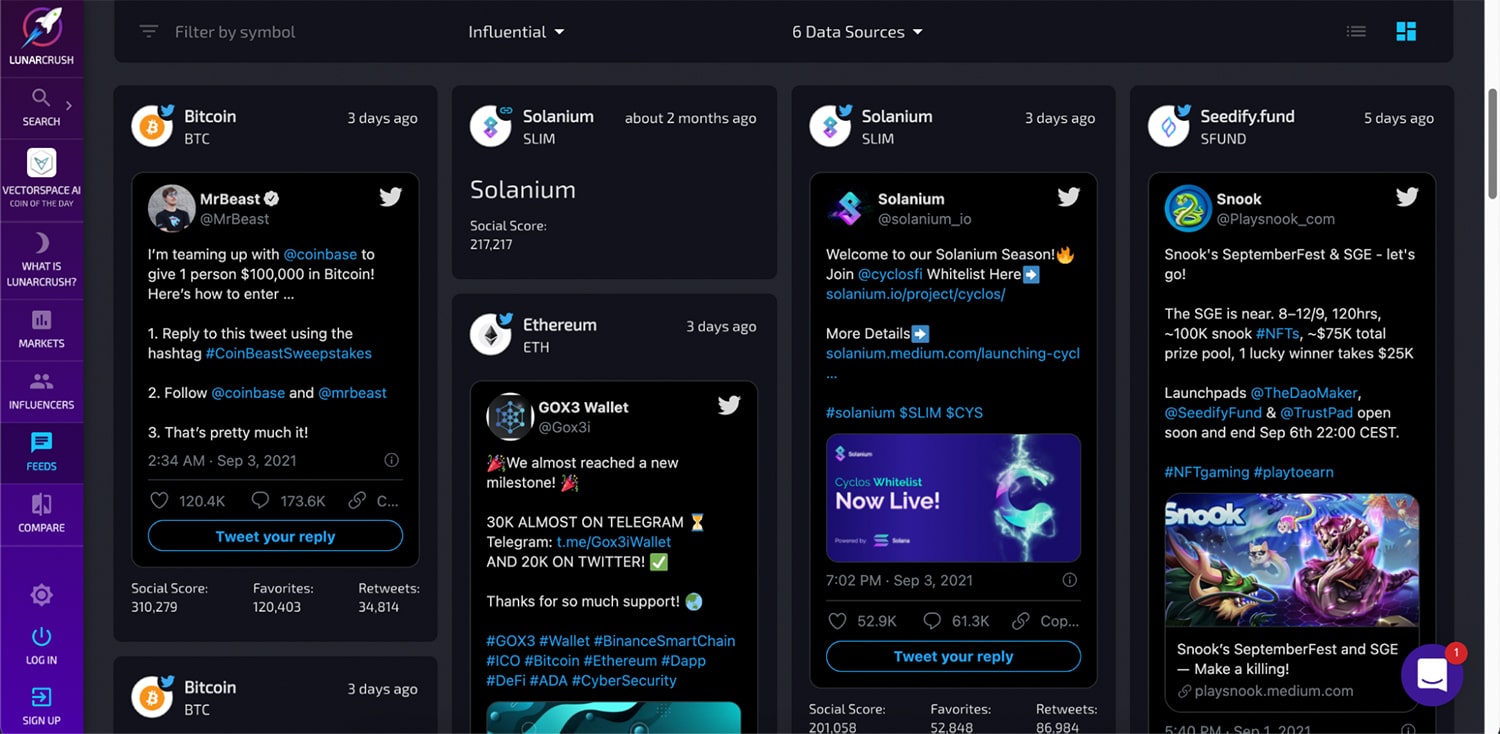 LunarCrush is a social platform where crypto traders and investors can see communications and discussions about trading ideas and projection. This platform collects information about social media posts and represents a bunch of them so that investors can access them at a time. Moreover, it provides detailed analytics and Google search volume data to show how reliable any post is.
4. Coin Metrics platform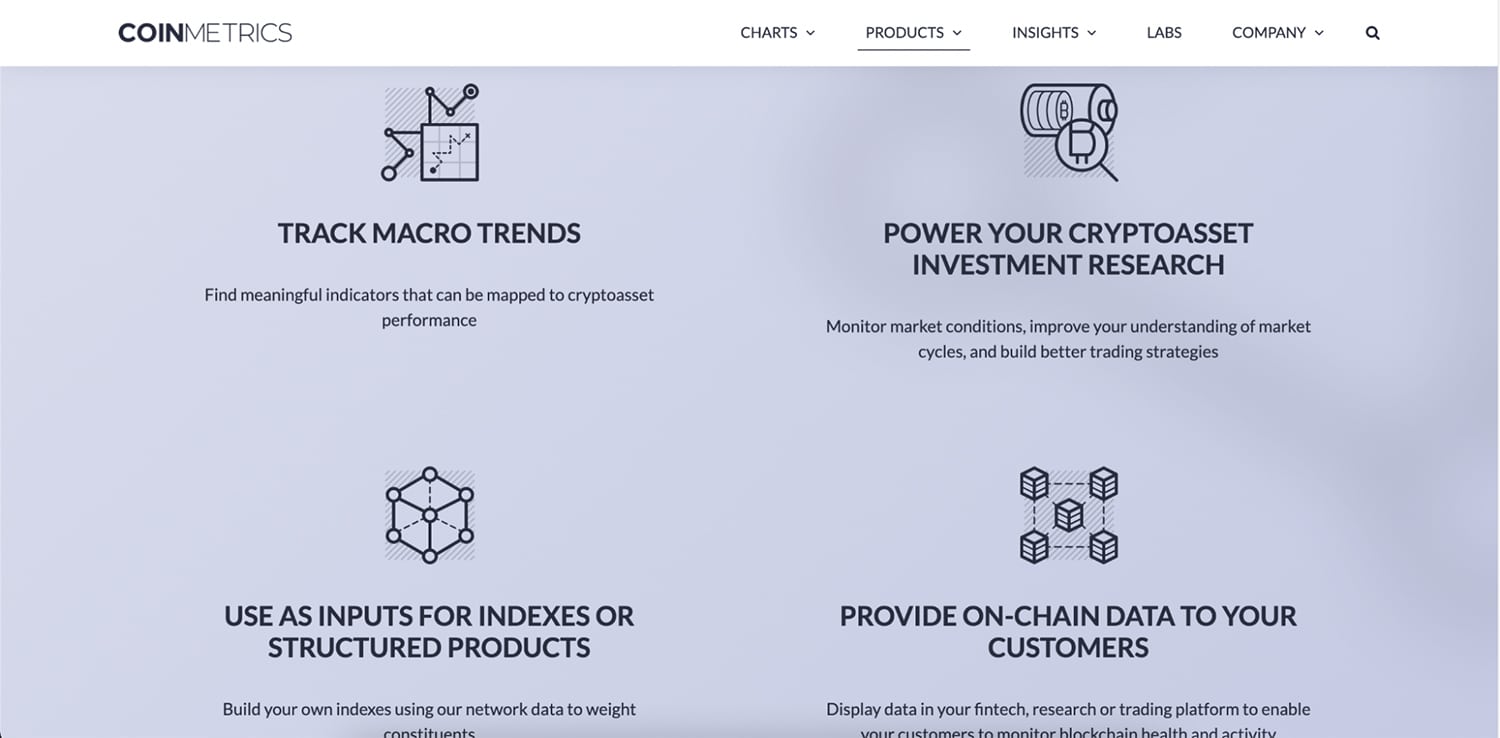 Coin Metrics provides cryptocurrency market data, advanced price charts, and market insights. Overall, more than 400 metrics can help you anticipate the market direction and trend.
In the unique insights section, the company covers data on crypto futures, on-chain, and the rise of stable coins. Besides having metrics on your chart, you can add extensions to make trading more effective.
5. Santiment platform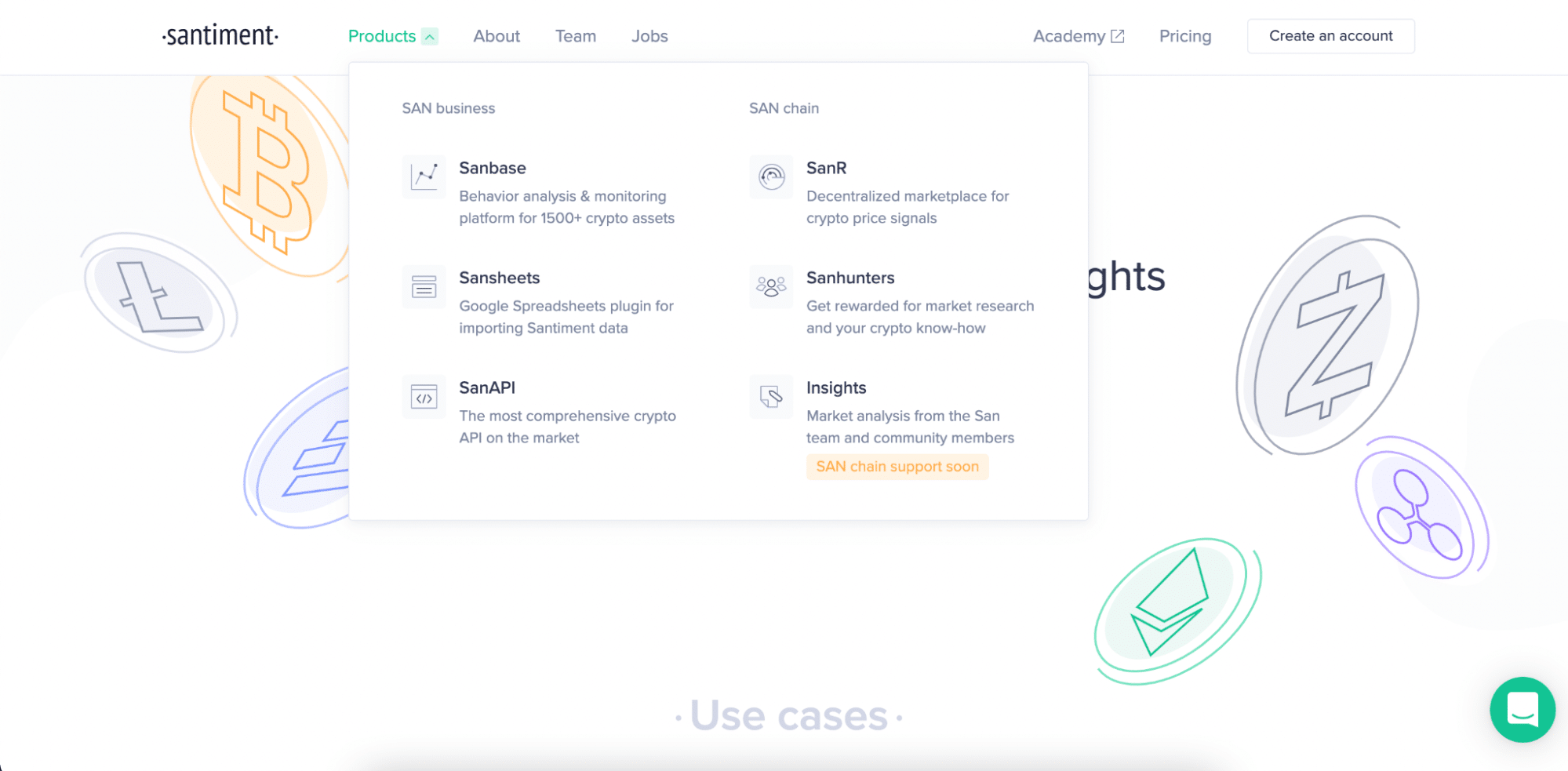 The sentiment is a cryptocurrency analysis tool that helps traders see an extensive overview of a crypto asset. Moreover, it shows on-chain and social media data to analyze how the crypto enthusiasts provide thoughts over the 1500+ crypto assets.
List of products by Sentiment platform:
Sanbase — analyze behavior and monitor crypto assets
SanR — signal creation tool
Sansheets — spreadsheet plugin for Google
SanAPI — API tools for cryptocurrencies
Sanhunter — provides the opportunity for analysts
Insight — extensive market data and analysis
6. CoinGecko platform
This platform provides aggregated market data regarding digital currencies and blockchains with a chronological view by market cap. In addition, it shows the live market analysis with charts on more than 7000 crypto coins.
If you want to see the history and measure tracks of the exchange, you can follow this website. It also provides statistical data from social media and communities.
7. CoinMarketCal platform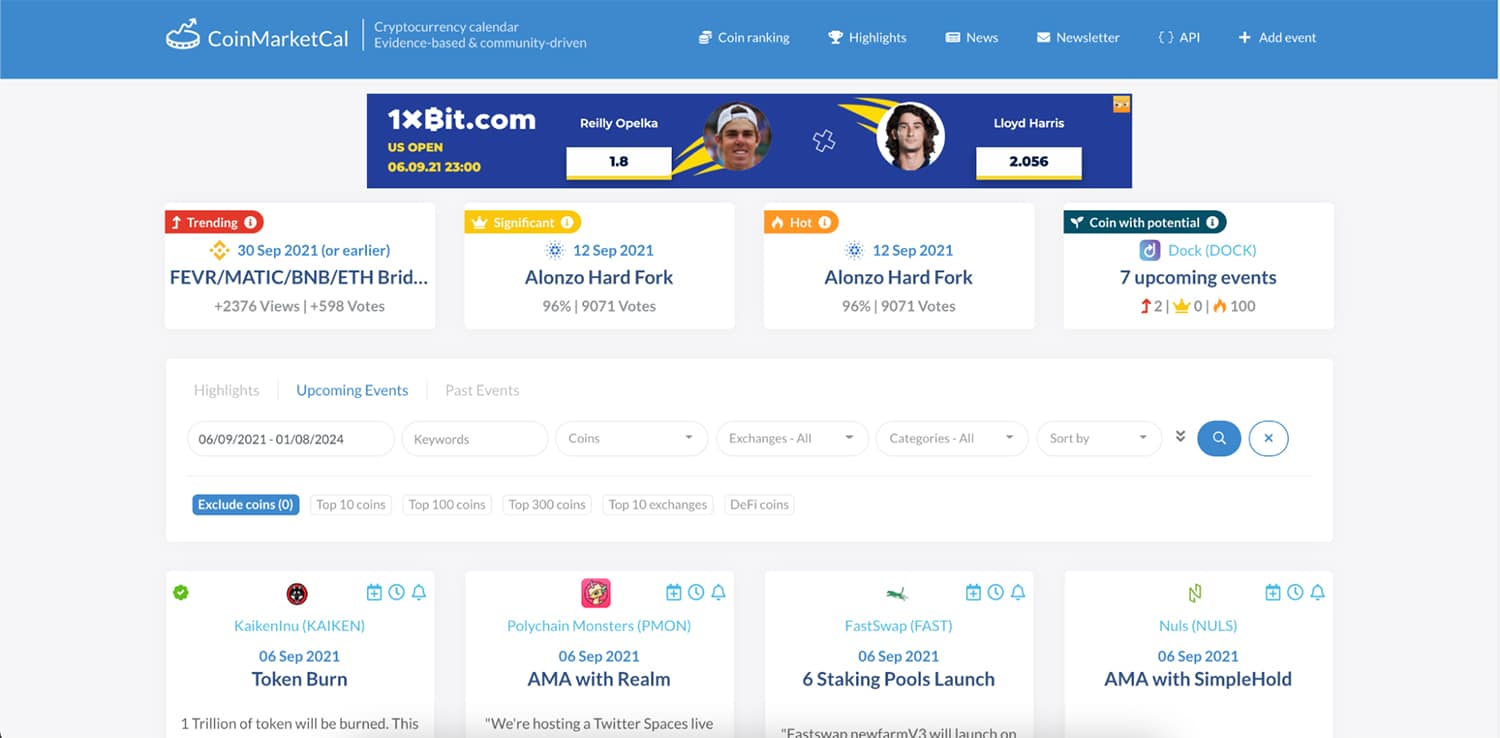 The crypto market has become the most influential place where traders and investors can operate their trading activities flawlessly. Many people are getting connected to this marketplace where finding information about crypto and blockchain events becomes essential.
CoinMarketCal provides the opportunity of knowing what is happening in the crypto market through its crypto research tool. It has a built-in calendar that shows the list of upcoming events. Moreover, it upvotes or downvotes actual events to filter out the impact on the market.
8. Coin Dance platform
Coin Dance is a platform with enormous data and analysis tools that are effective for traders. This platform provides the most critical data like network nodes, hash fees, and mining information. You can distinguish these into geographical representations to see results from a specific group of people.
9. CryptoMiso platform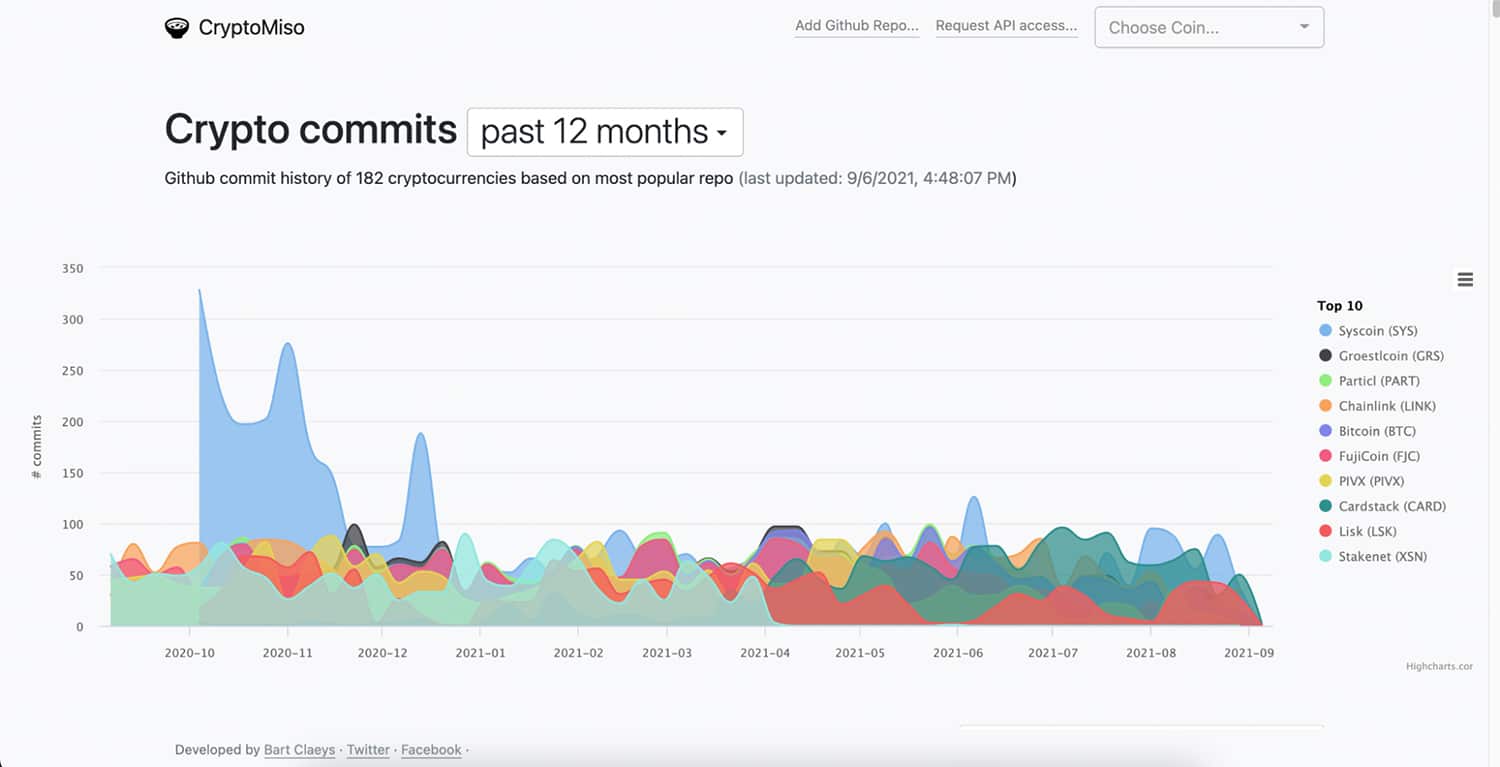 If you are keen to know the development of your desired crypto assets, you should bookmark this platform. Cryptocurrencies are smart intangible assets that should be nurtured and operated by a group of experts. However, unless there is enough expertise behind a crypto coin, there is a possibility of making losses.
Therefore, it is wise to always focus on developments in cryptocurrencies. As you cannot track all of them from GitHub, the CryptoMiso would be a solid alternative. You can see rankings of cryptocurrencies from the GitHub activity, which is very important to understand the future price possibility.
10. Skew platform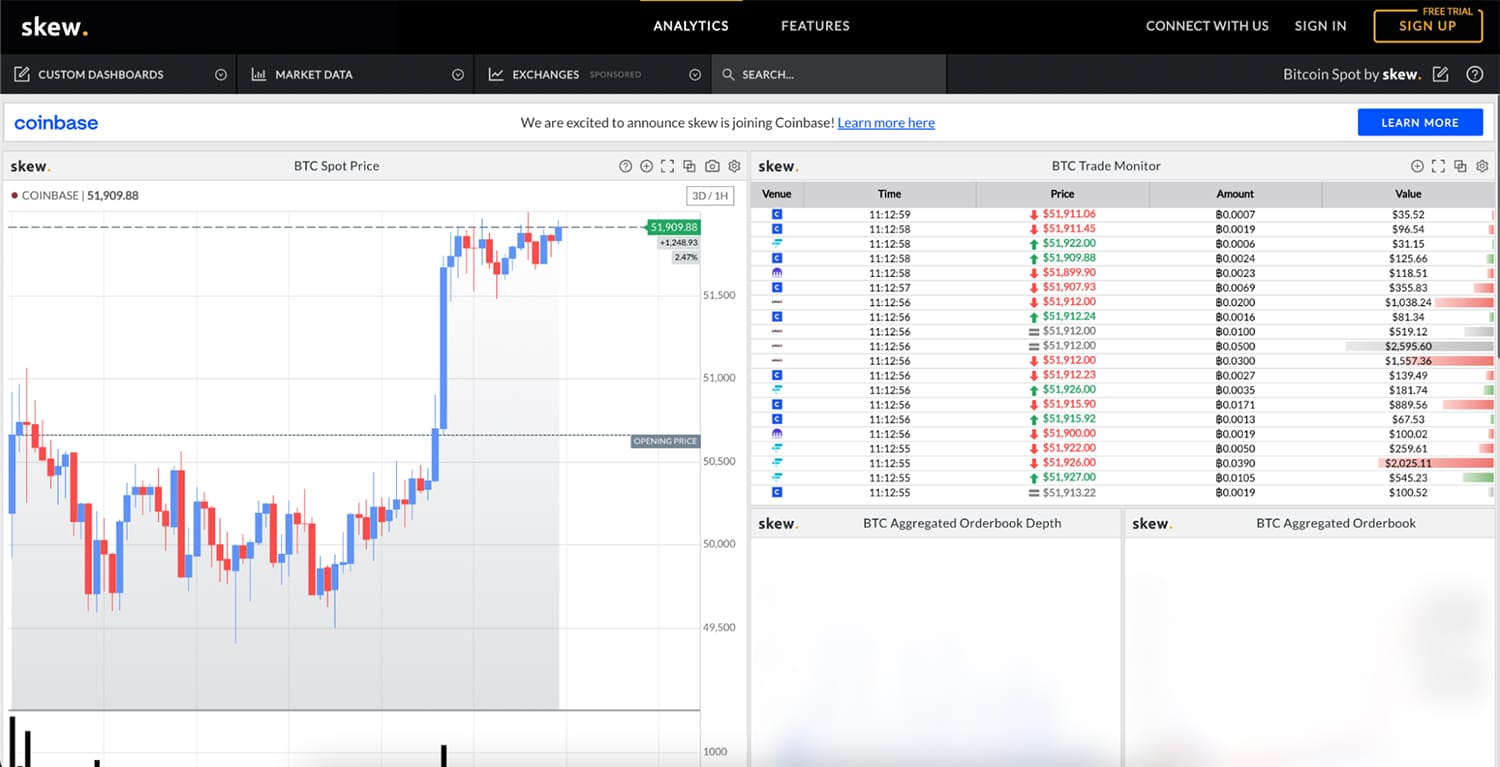 Skew Analytics is perfect for accessing information from top derivatives and assets from top-class platforms. It provides a bunch of data and analysis that can ensure the value of your decision.
Final thoughts
If you are a smart investor, you cannot ignore making decisions without using any research tools. It is wise to understand the detailed statistics of a trading asset before putting your money into it. Therefore, focus on the tools above-mentioned and keep yourself updated about the decentralized world.