The NEAR Protocol is a layer-one blockchain developed as a community-run cloud platform. It overcomes some limitations that have plagued other blockchains, such as slow transaction rates, limited throughput, and poor compatibility. This network offers a perfect environment for dApps and a friendly platform for developers and users.
The live NEAR Protocol price is $6,33 with a 24-hour trading volume of $354 096 373 USD. It has a circulating supply of 696 459 871 NEAR coins and a max. supply of 1 000 000 000 NEAR coins. The current CoinMarketCap ranking is #21, with a $4 391 488 282 USD live market cap.
Let's look at this project to see if it's worth your time.
What is the NEAR protocol price? 
The NEAR Collective developed the NEAR Protocol, co-founded by Alex Skidanov and Illia Polosukhin in 2020. It is software that makes a network of computers run a platform that lets developers build and promote decentralized apps.
It is a decentralized application (DApp) framework that focuses on developer and user comfort. Near Protocol, just like Ethereum, is a proof-of-stake blockchain that supports smart contracts. It achieves scalability through the usage of sharding technology. 
The idea of sharding, which tries to break the network's architecture into many pieces so that computers, also called nodes, only have to handle a portion of the network's transactions, is fundamental to the NEAR Protocol's structure. Sharding is supposed to enable a more effective way to obtain network data. It helps the platform grow by giving parts of the blockchain to network members instead of the whole blockchain.

It works similarly to other centralized data storage systems, such as Amazon Web Services (AWS), by providing the foundation upon which applications are developed. On the other hand, it is not run and kept up by a single institution but by a system of computers that are not all in one place.
It employs human-readable account names rather than the cryptographic wallet identifiers used by Ethereum. NEAR also provides innovative scaling techniques and contains a consensus process known as "Doomslug."
NEAR protocol price coin: is it a good investment?
It is a potential network that can hold new apps. Important projects could be developed on the network in the future. Many analysts believe it might be a significant investment. However, the crypto market is highly unpredictable, and the prices of all tokens and coins can fall and rise. Looking ahead, it is expected that a native stablecoin (named USN) based on the Near Protocol will be released. This will cause the capital from DeFi to move into the NEAR ecosystem and release the total value locked up in other layer-one technologies.
How to stake NEAR?
As a validator, you can read the official NEAR instructions to discover how to set up the node, select the best hardware platform, and communicate with other validators.
If you own tokens and wish to stake them in a validator's staking pool, you can do it by using the NEAR wallet or, in some situations, your security supplier.
Staking will require tokens. If you are not an early member or investor who has acquired tokens via participation, these tokens can also be found on exchanges. Staking is also possible using locked tokens obtained through community donations.
What will the NEAR coin be worth in 2022?
Currently, the currency is performing very well, and the price will skyrocket. In the year 2022, the price will rise. According to our experts, the coin will soon reach $20.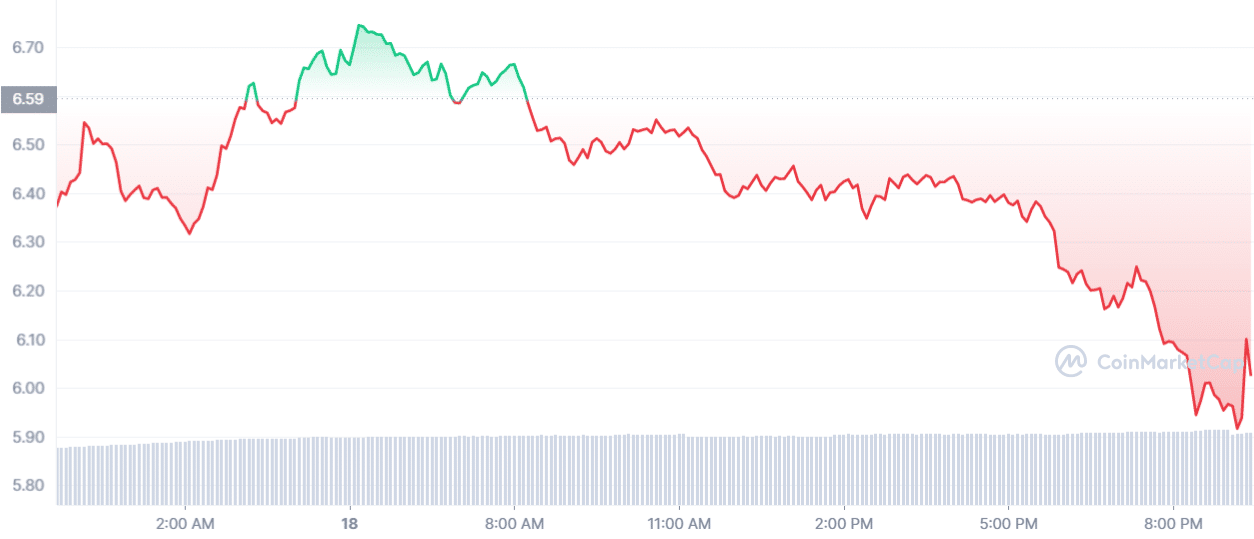 Researchers believe that the minimum price of NEAR is $30, with an average price of $34 based on recent news on short- and long-term pricing patterns. It is likely that the maximum price of $40 will be reached in 2023 if all bad things are taken care of.
Near protocol price (NEAR) coin prediction for 2022
It's scalability, and it's a wholly sharded and permissionless blockchain. Based on the current bullish trend, analysts expect an increase in the price of the NEAR Protocol token this year, 2022. Following this pattern, it is estimated that the coin's minimum price to be $18, the average price to be $20, and the maximum price to be $22 by the end of this year.

How to buy Near Protocol?
If you're wondering where to buy this crypto, the top crypto exchanges for trading are Binance, OKX, Bybit, FTX, and BTCEX.
If you are a beginner, take the following steps:
Create an account with a crypto exchange. Whatever option you choose, the first step is to sign up for Binance or any other platform that trades Near Protocol.
Purchase BTC to exchange it for NEAR.
Use the exchange to convert BTC into NEAR.