Many cryptos have reached their highest peak recently due to many fundamental reasons. The crypto market has become a multi-billion dollar marketplace within a short time as many cryptos are with different features and utilities. Many investors have already made millions of dollars from the market.
However, hundreds of cryptos are already circulating in the marketplace. A lot more are on the way to launch on the mainnet. In this article, we list the top ten crypto bubbles that investors should avoid to reduce risk on capital.
The top 10 crypto bubbles to stay away from
We list the top ten noticeable crypto bubbles that crypto investors should avoid, or these assets may have suspicious movements. As the whole crypto market has been blasting recently, scammers worldwide seek to steal. 
The digital nature of these assets makes this marketplace attractive to these hackers or thieves. In the last year, they stole worth $14 billion in crypto. So investors should check several factors, including future projections, utilities, sustainability, etc. 
According to our research, the top ten crypto bubbles to stay away from are:
Smooth Love Potion (SLV)

Dogelon Mars (ELON)

Bitcoin SV (BSV)

NEM (XEM)

Celsius (CEL)
Dogecoin (DOGE)
Dogecoin has the logo "Shiba Inu " and a fork from another crypto Litecoin in 2013. The creators of this digital asset are Jackson Palmer from Sydney, Australia, and Billy Markus from Portland, Oregon. DOGE increases approx. 4409.13% within six months last year near $0.7599 from near $0.016 primarily due to tech genius Elon Musk. The price is currently floating near $0.1278 with a 24-H trading volume of $834,264,673. Overall, it needs a deep understanding of the project before aiming for another bull run.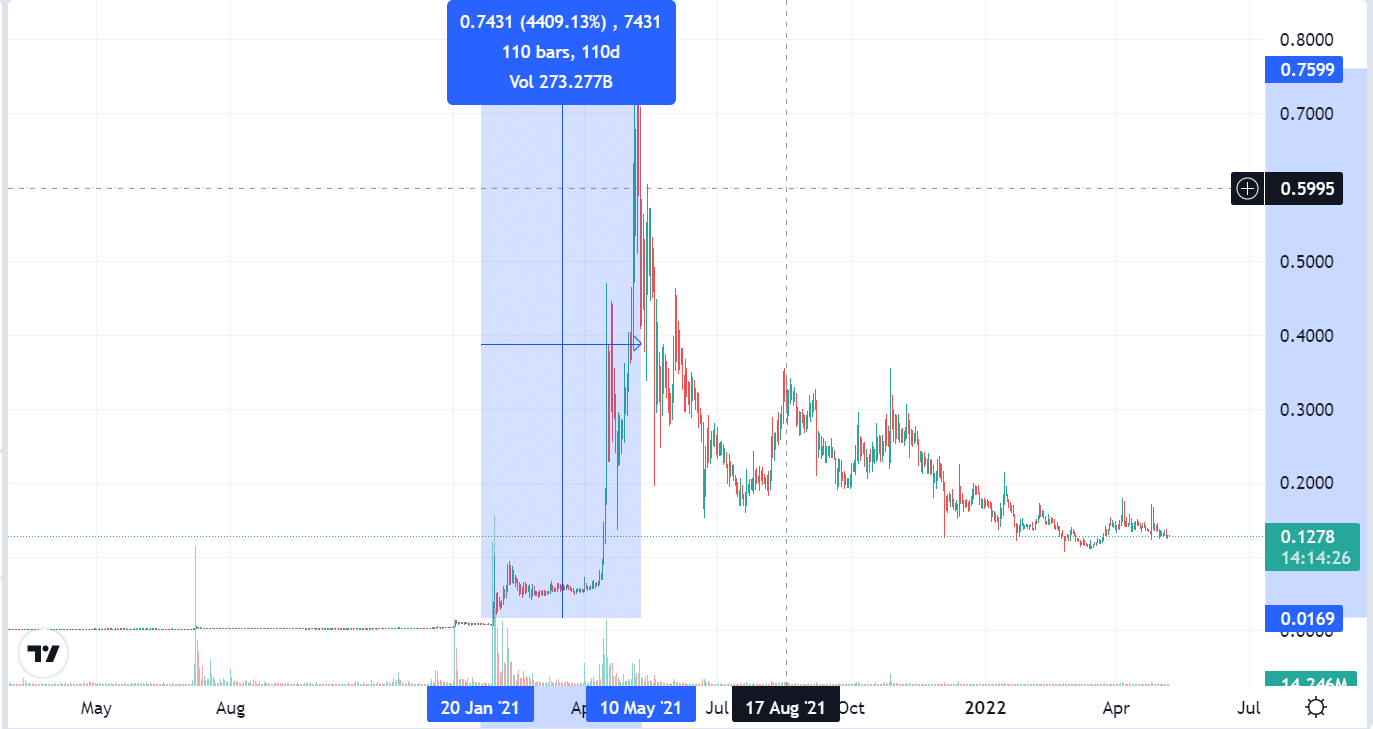 Shiba Inu (SHIB)
The Shiba Inu is based on a dog that inspired millions of investors worldwide. This coin claims itself as a "Dogecoin killer." SHIB price increases approx. 940.65% within one month last year. The price has eliminated the bull run by more than 90% in 2022. Now it may consolidate for a long term before showing another buying pressure. The main challenge for this coin is the excessive supply, where a strong burning ratio would work as a buying factor.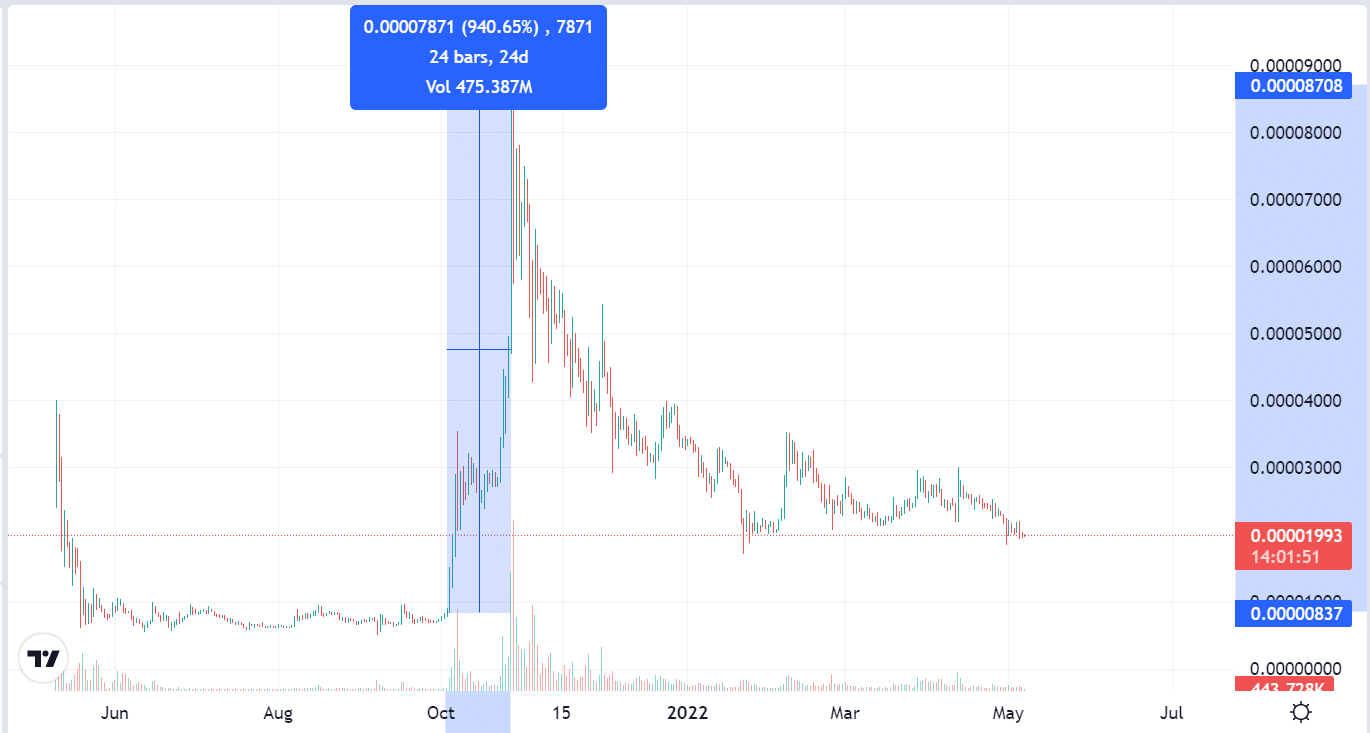 Smooth Love Potion (SLP)
SLP are ERC-20 tokens that anyone can earn by playing the Axie Infinity game. SLV token increased approx. 205.22% in July last year. This coin is related to metaverse gaming, which is still very young in the industry. Therefore, investors should focus on more logic before going into this instrument.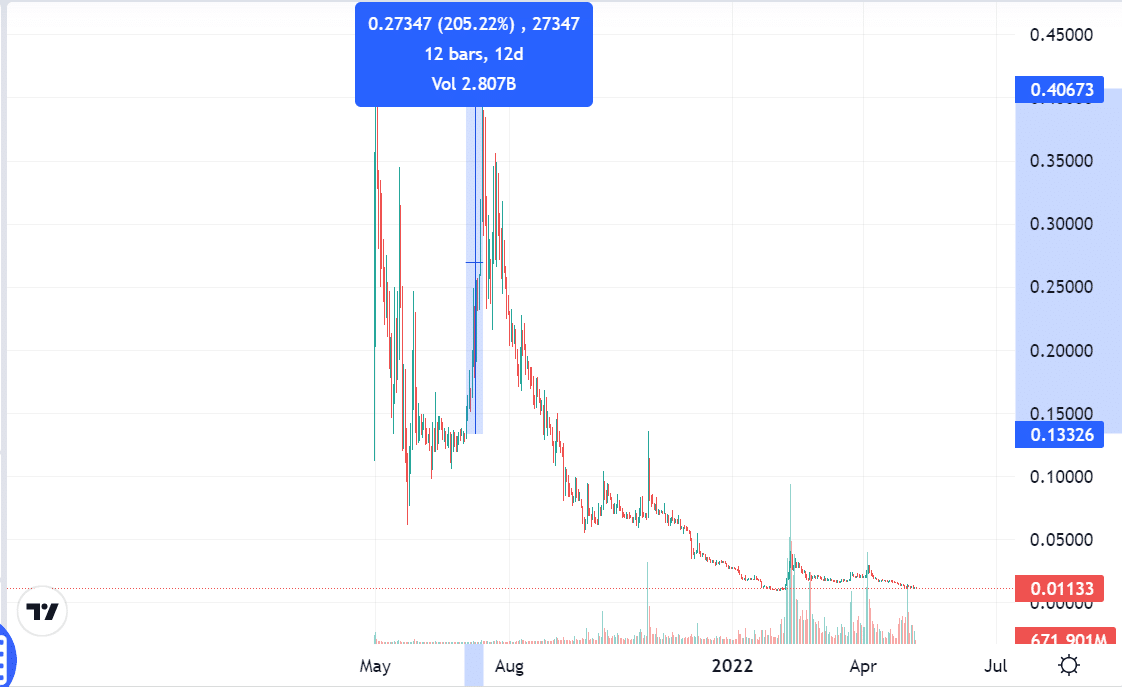 Polygon (MATIC)
It is an easy-to-use platform with its native token, MATIC, which price surged approx. 566.13% within last month near $2.78 from a bottom near $0.41. Therefore, investors should remain aware of the multiple failures to swing in 2022.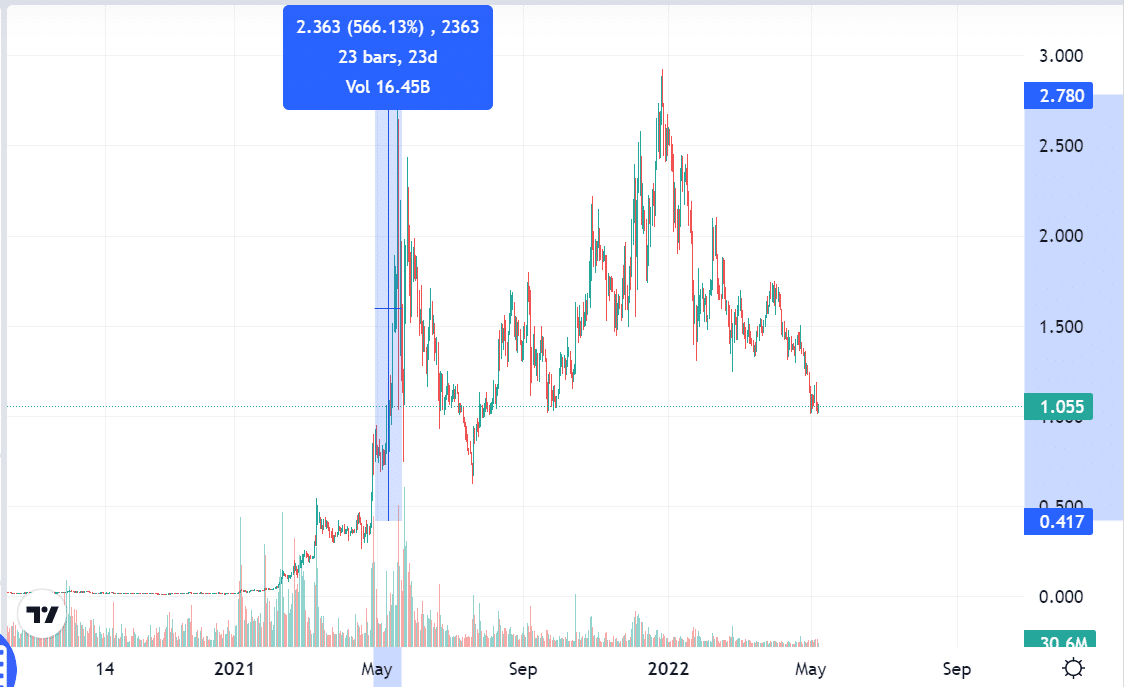 Cardano (ADA)
Cardano is a POS blockchain platform with its native coin ADA. Its price surged upside approx. 189.49% within one month last year from $1.06 to $3.08. However, after eliminating the bullish momentum, the price remained within a consolidation for a long time due to the absence of bullish reasons. Therefore, investors should remain aware of finding logic before going long in this instrument.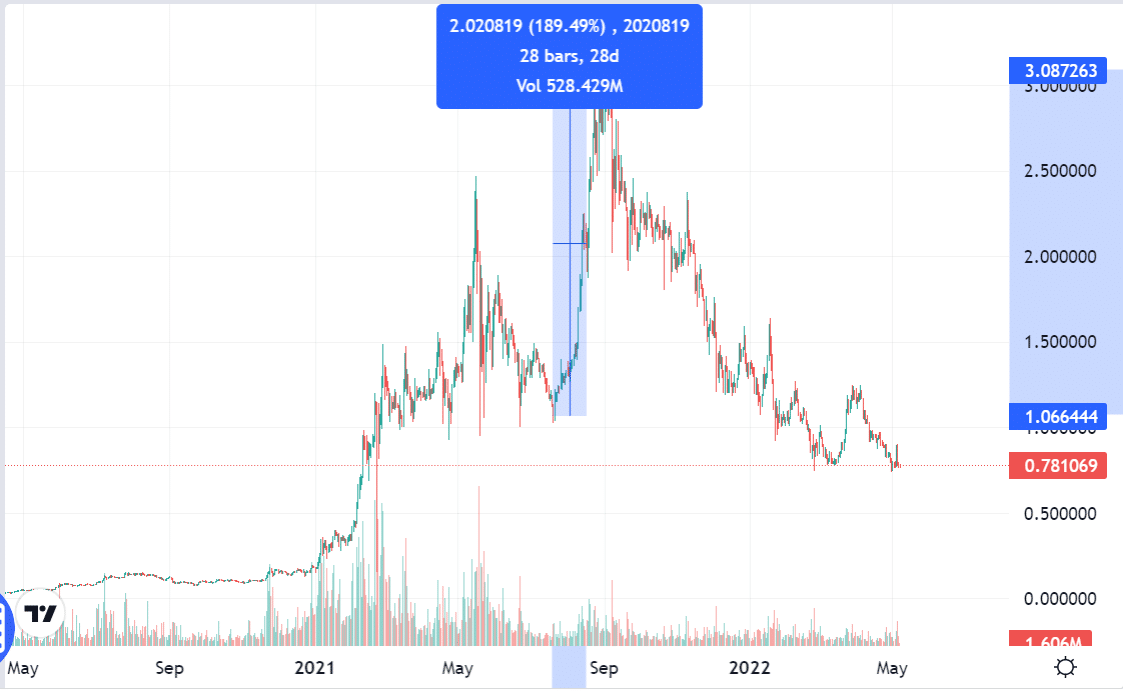 Dogelon Mars (ELON)
Dogelon Mars is a meme coin on Polygon and Ethereum that is dog-themed. ELON price surged approx. 1476.31% within one month from $0.00000016 to $0.0000026. As most of the buying pressure in ELON came from the hype, investors should stay away from it. Only a good sign of development and fundamental background would be buying factors for meme coins. ns.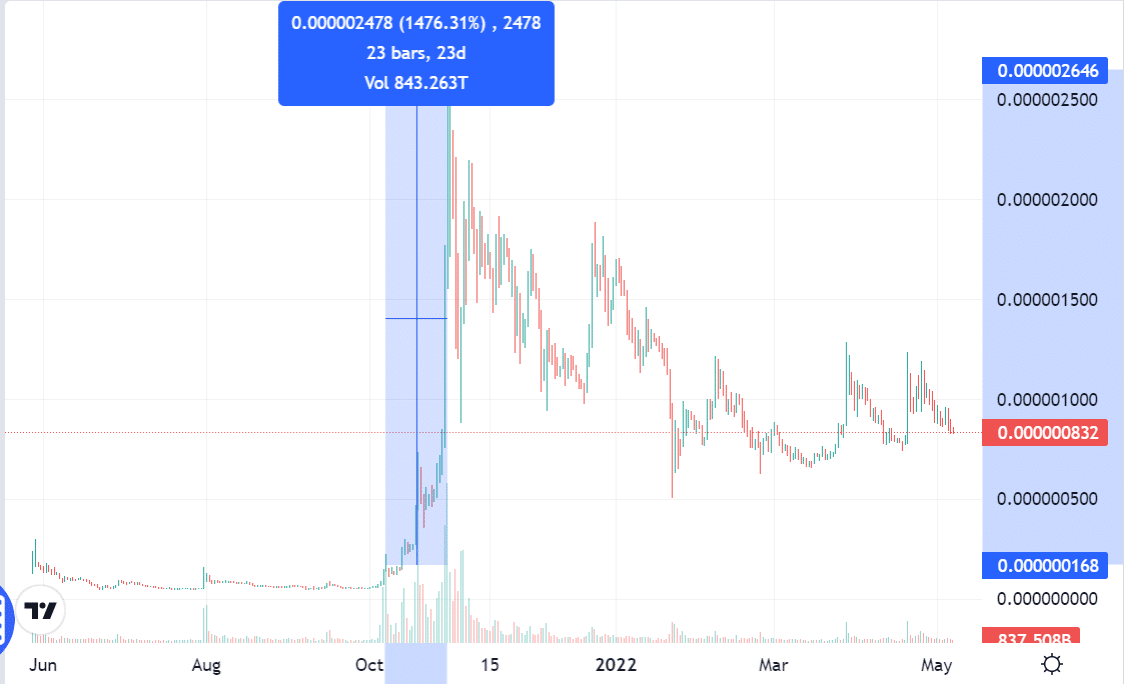 Litecoin (LTC)
The creation of Litecoin occurred based on the BTC protocol to provide faster, low-cost, and secure payments. The marketplace contains many cryptos with the same features, so this coin may take time to regain the top peak near $425. Still, the price is trading under the bullish order block from the recent bull run.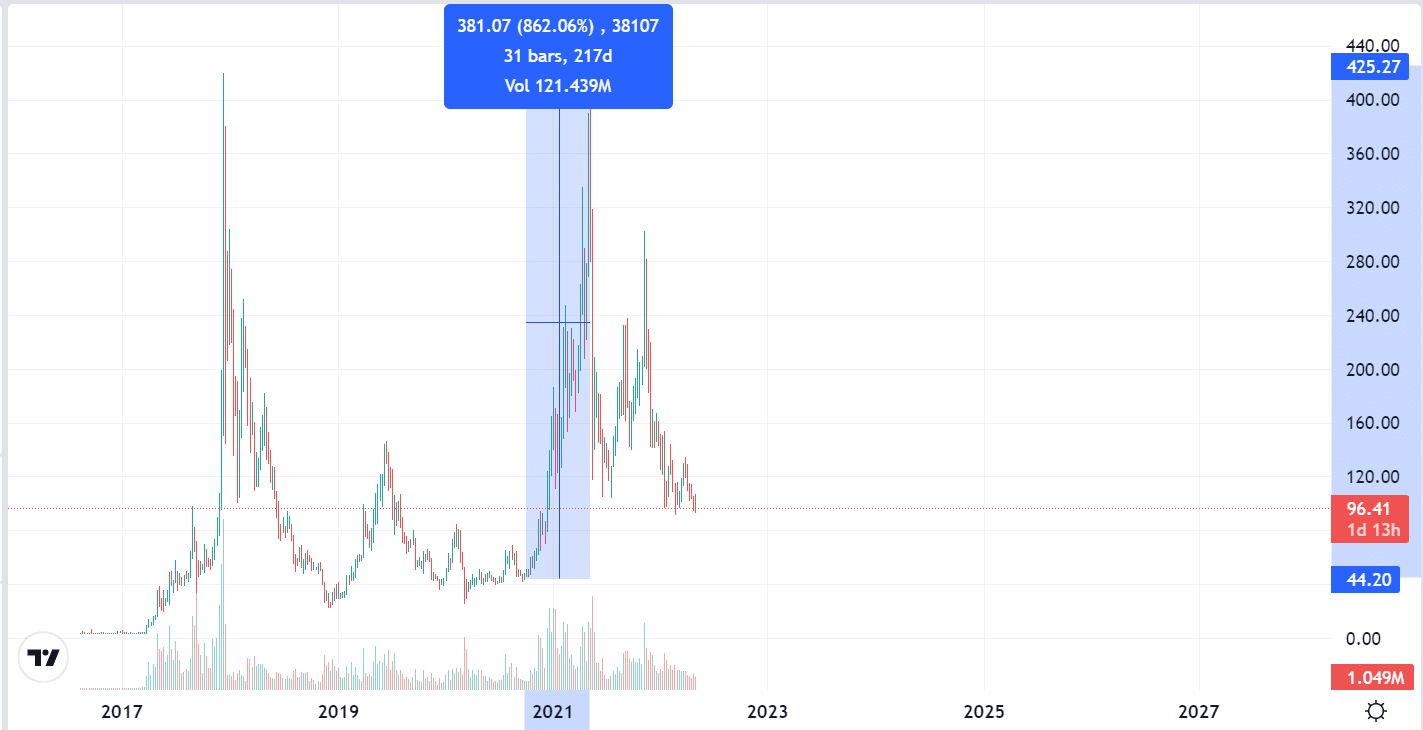 Bitcoin SV (BSV)
It is another fork of the original Bitcoin. The price surged approx. 158.03% within one month last year, near $487.45 from $188.91. The price has been declining since then. At the beginning of 2022, the BSV price failed to show any buying momentum. Therefore, if you want to follow the 2021 bubble of BSV, it might not be the right time. Finding a consecutive higher high with bullish price actions is needed to go long in this instrument.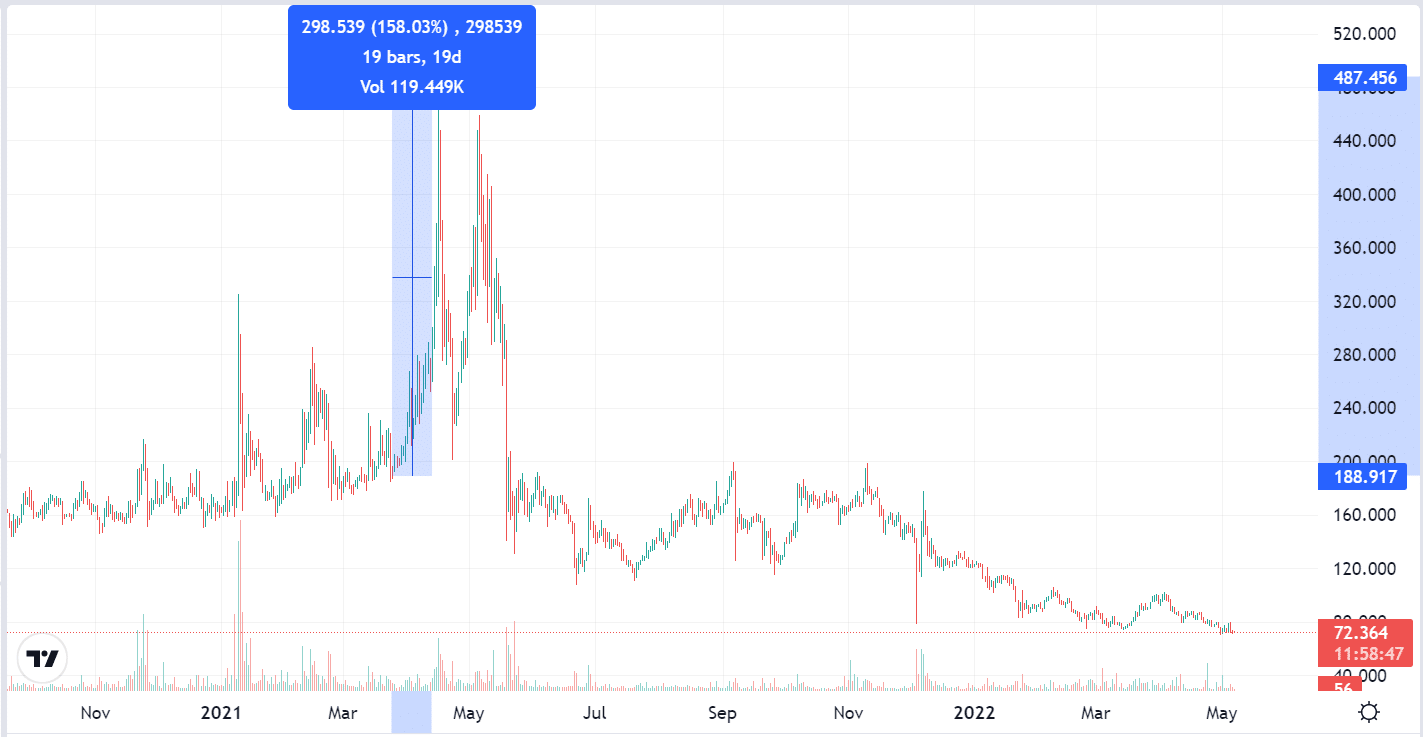 NEM (XEM)
NEM provides solutions for individuals and businesses by using cryptography and blockchain. The price surged approx. 303.74% within three months last year from $0.21 to $0.84. Later on, the price remained within a consolidation for a long time. Therefore, it may show another bubble soon.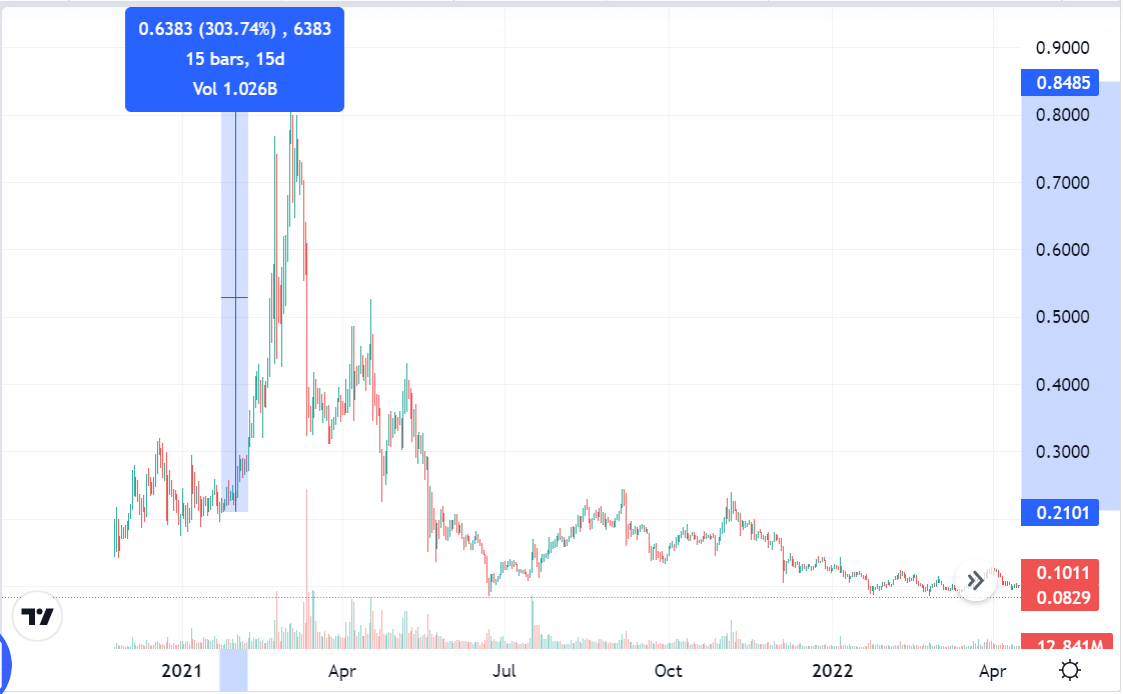 Celsius (CEL)
It is a financial service and an all-in-one banking platform for crypto users. The launching period of this platform is 2018. The price of the native token CEL is floating near $2.01 today after making a top near $8.00 last year. Based on its project outlook and price action, the CEL bubble is yet to eliminate the momentum by reaching the start level. In that case, finding another bubble would require patience.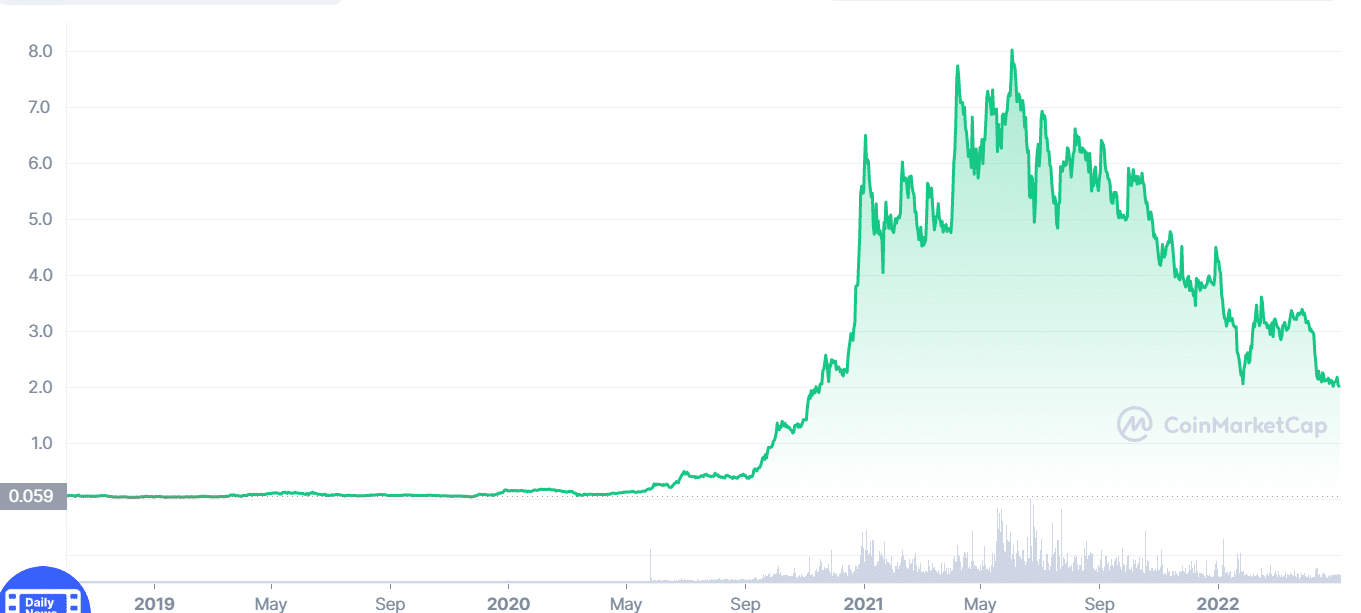 Final thought
Finally, this article lists the top crypto bubbles that any crypto investor should avoid. The success of any crypto asset depends on several factors. These assets are any one or multiple features, so it will be wise to re-check the primary indicators of these assets before choosing to invest.