Cryptocurrencies are comfortably new in the financial market that offers a huge return. In general, gaining 1000% or 100,000% from a single trade is quite impossible from Forex or the stock market. However, if you look at the Shiba Inu daily chart, it would seem that the price provided a 1000% gain in just a single month. Grabbing one opportunity from the crypto market would be a life-changing event for traders, but it needs attention in choosing the right asset.
In the following section, we will see the list of cryptos that are the potential to have a huge profit in 2022.
The best ten cryptos
Although the ultimate target for a cryptocurrency trader is to make money online, it is not wise to focus on profit only. You do not make a massive gain in large-cap cryptos, but it offers price stability, reducing the risk of losing money. On the other hand, low-cap cryptos can make a sharp move anytime, a risky investment. A crypto trading instrument would be a partying shell once its price action and project aim can create faith in investors' minds.
Therefore, the below section lists the top ten digital assets you should focus on making money in a stable market condition. 
Cardano (ADA)
Cardano is crypto used by agricultural companies to track agriculture elements from field to fork. Its built-in platform allows credentials to be stored so that retailers can take their goods. As a result, the environment-friendly network with the opportunity of grabbing the worldwide market would bring the ADA price up. 
After the Alanzo Hard Fork, ADA/USDT showed a 112% price surge in August 2021, but it failed to show further bullish indications. Investors can consider it a stable crypto token as a potential project backs it.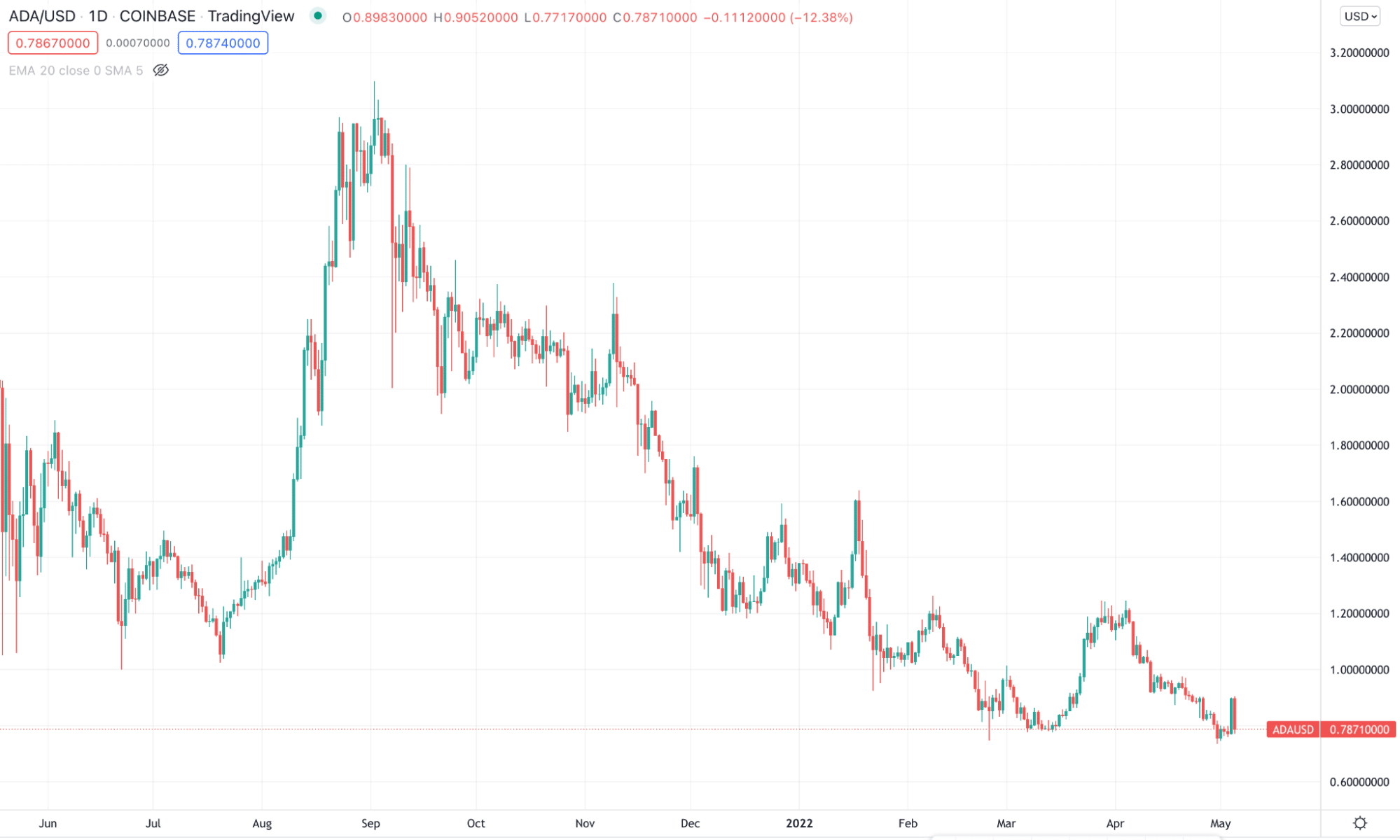 Solana (SOL)
Solana is a potential and highly functional open source project for DeFi solutions. The idea for this project came in 2017, and its founders officially launched it in March 2020. The primary aim of the Solana project is to provide facilities for decentralized app creation with an opportunity of improving scalability. 
SOL/USDT showed a bull run in 2021 and recovered most of the loss in the beginning of 2022. However, the price is still above the bullish demand zone, where any buying sign from $60 to $30 would be a long opportunity.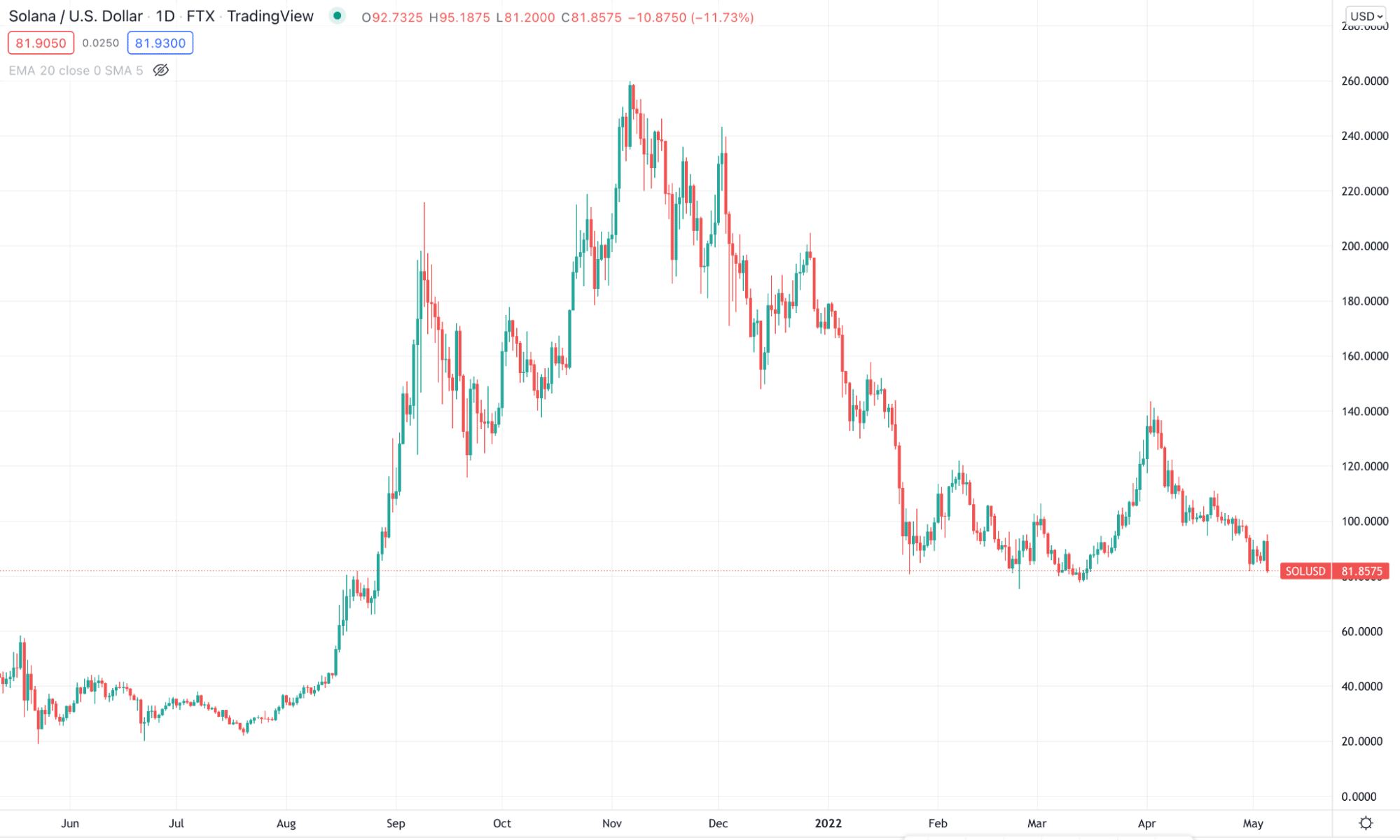 Ethereum (ETH)
Ethereum is the second-largest crypto after Bitcoin, which is famous for its API integration and execution of smart contracts. Many people still believe that Ethereum has much more potential than Bitcoin and will soon reach Bitcoin's value. In that case, as many projects run within the Ethereum blockchain, the ETH/USDT price may surge at any time.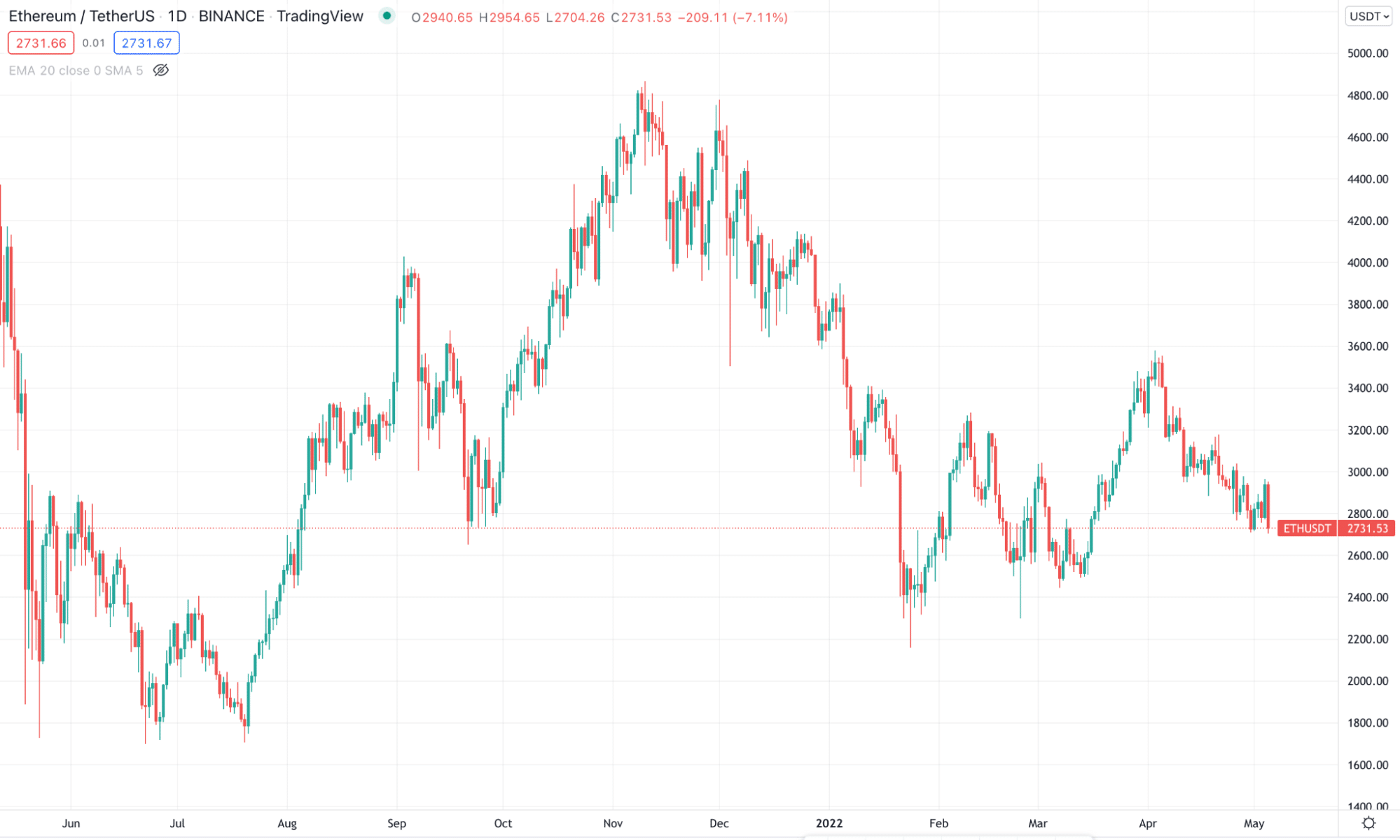 Binance Coin (BNB)
Binance is one of the biggest crypto exchanges regarding daily trading volume and active users. The main aim of this cryptocurrency exchange is to provide an opportunity to mass people to join the crypto market. A wide range of cryptocurrencies available in this exchange is available through the native token BNB.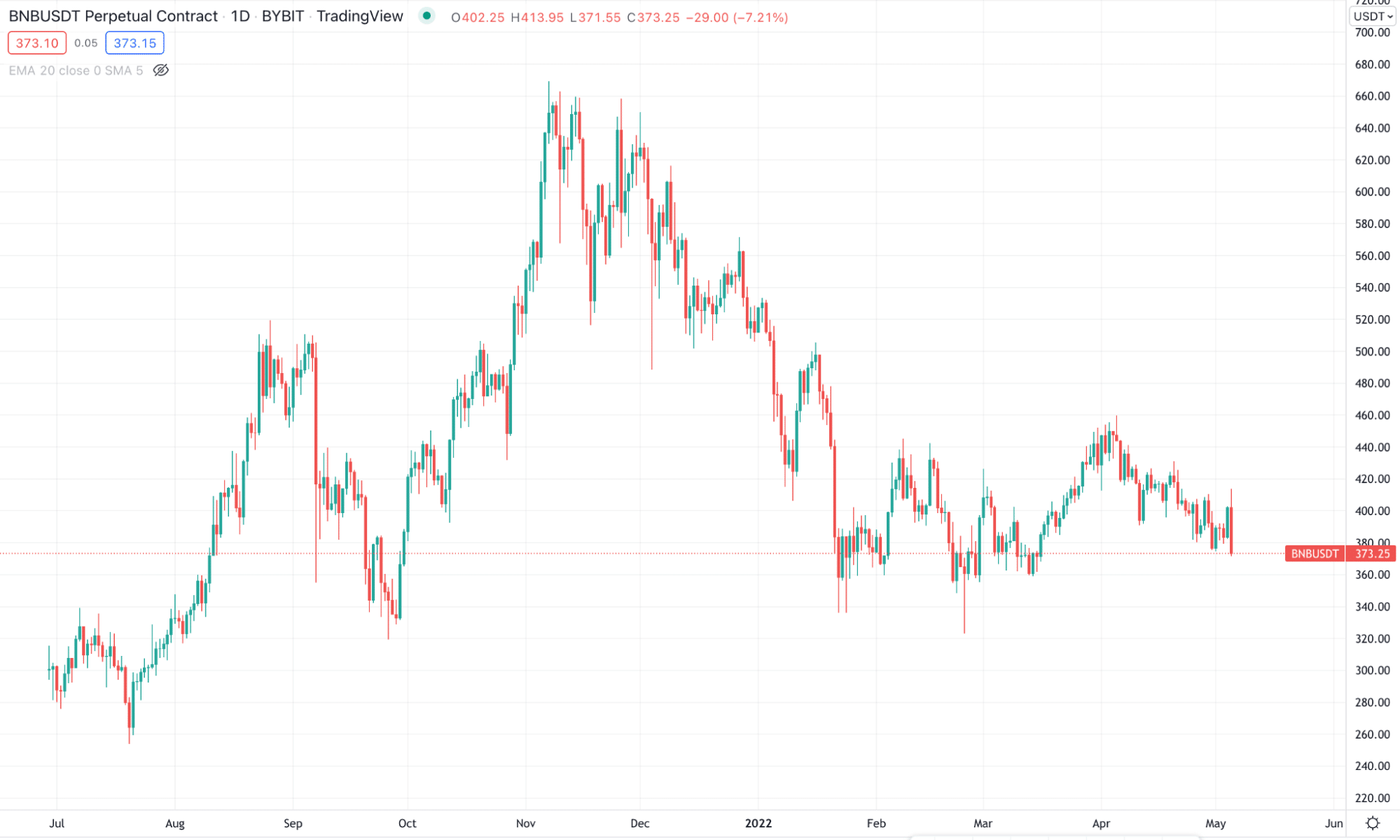 Tether (USDT)
Tether is a stablecoin that works as a mirror to the US Dollar. Investors can any time exchange their assets to fiat US Dollar. Therefore, it allows investors to eliminate the risk of uncertain market movement from cryptocurrencies. The best use of Tether is an inflation hedge, where holding this asset is similar to holding the US Dollar.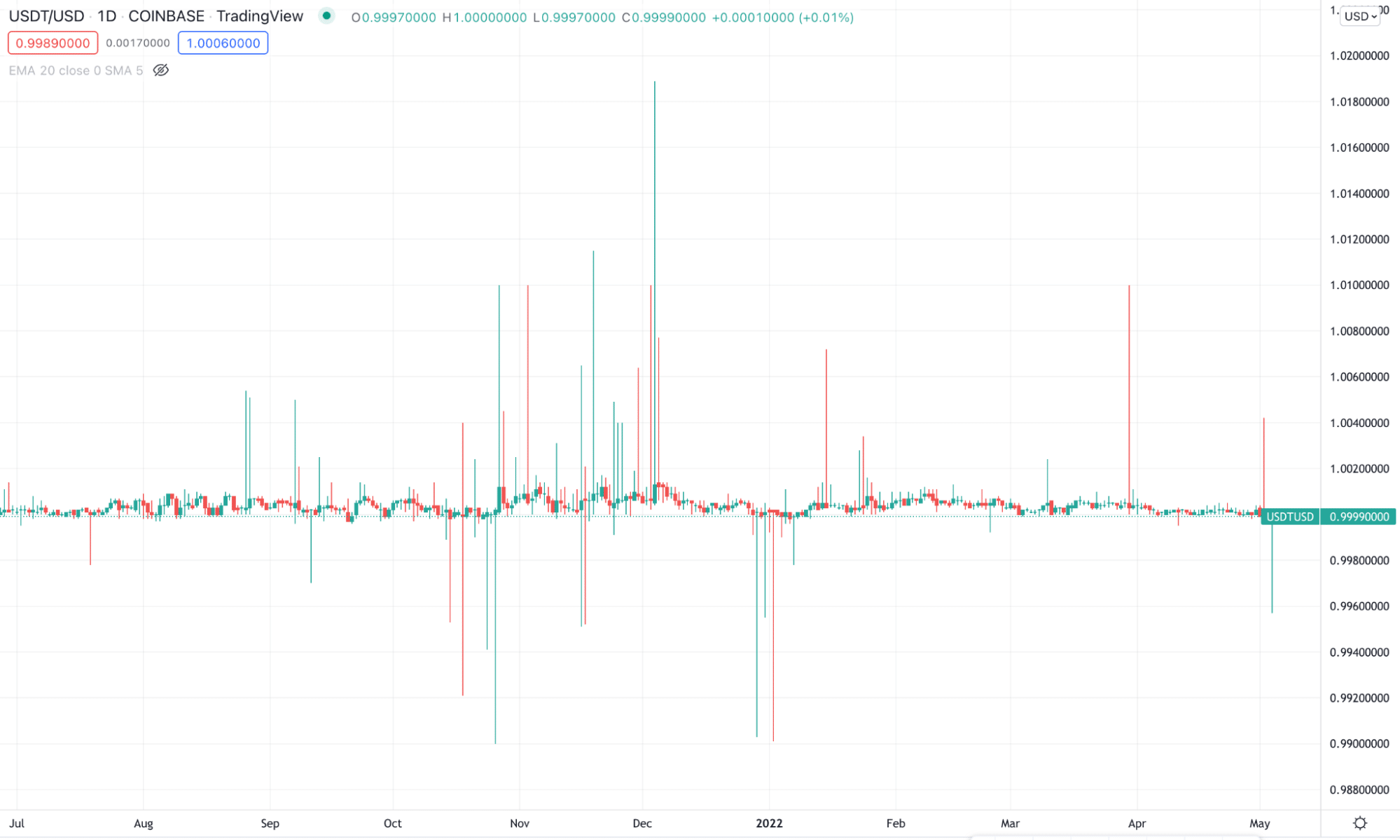 Avalanche (AVAX)
Avalanche is one of the fastest smart contract platforms, as shown by time-to-infinity. Its fast, low cost, and the eco-friendly platform allows smart contract-based apps to run smoothly in this network. Avalanche was launched on 21 September 2021, and since then, it has allowed more than 450 projects under this blockchain.
AVAX/USDT price has shown a strong bullish pressure in 2021, and still, the price is holding its gain. Therefore, any sign of buying opportunity from technical analysis would be a potential investment opportunity.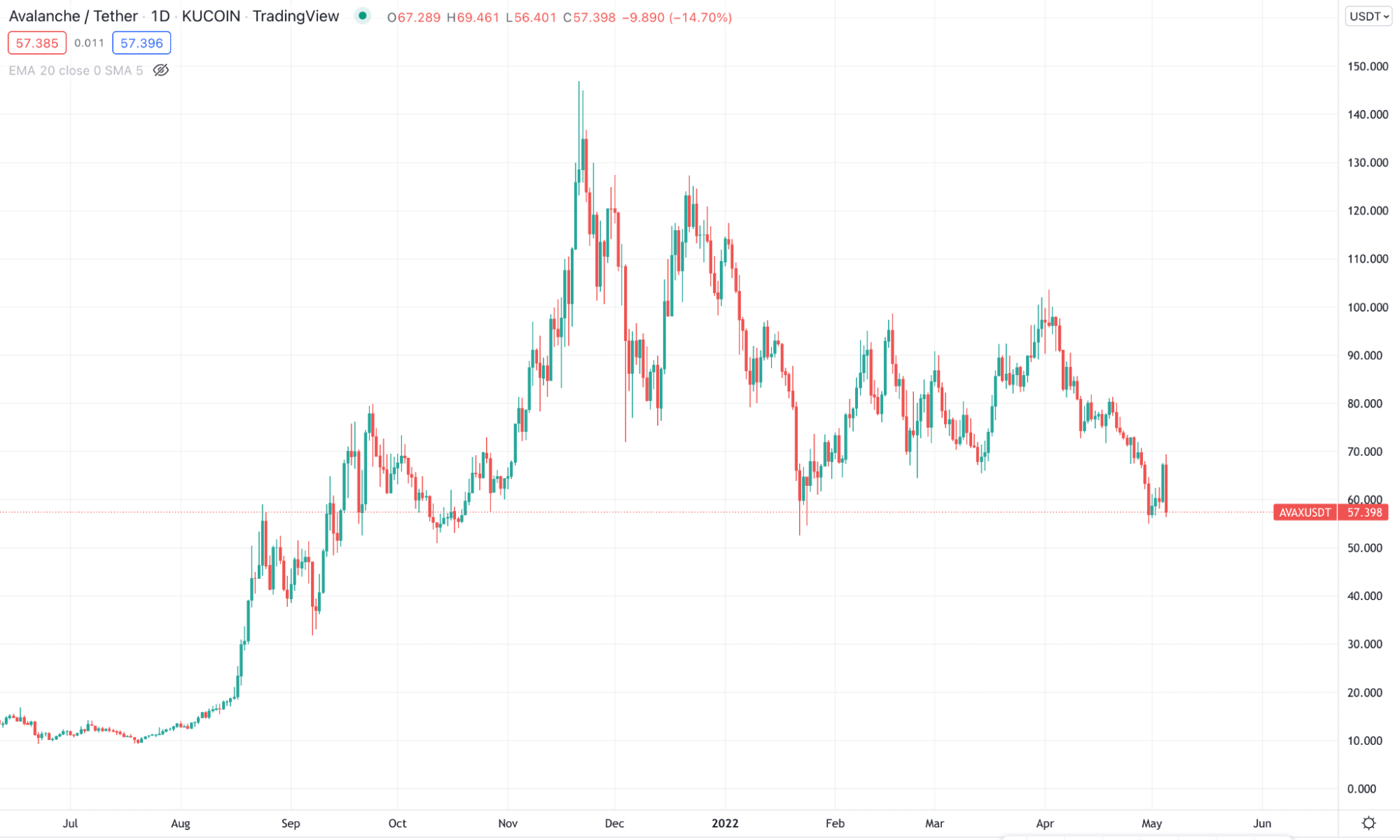 Polkadot (DOT)
Polkadot is a multi-chain protocol that can connect multiple specialized blockchains where a cross-chain transfer is possible. It is not only limited to tokens but also blockchain networks can become interoperable with each other. As it offers a foundation to the Web3 platform, the future giant from this token is potential.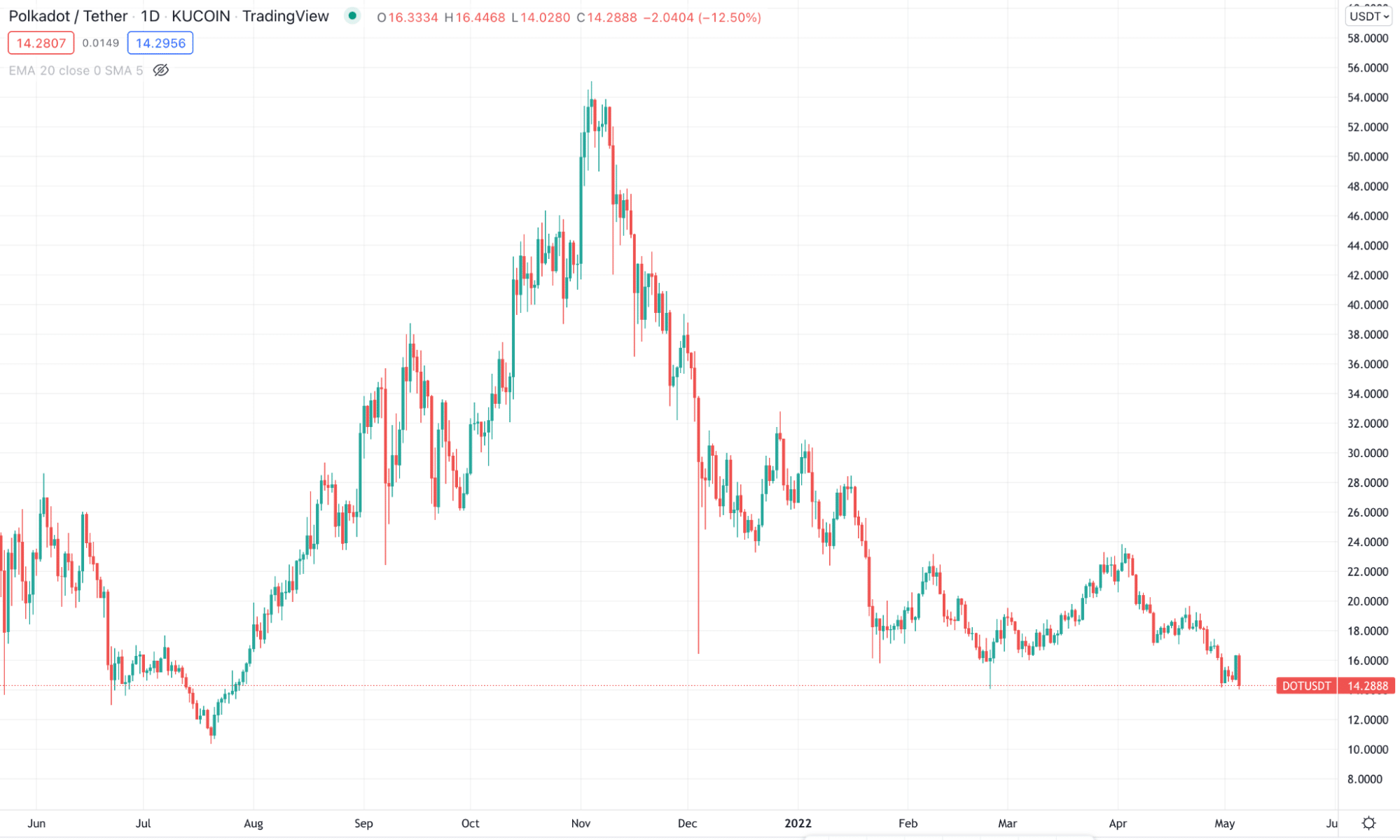 Shiba Inu (SHIB)
Shiba Inu came as a Dogecoin killer, but it grabbed the massive investors' attention from its metaverse with time. In the previous year, this token's buying pressure came from its appearance on the world's leading exchanges like Coinbase. However, the current concern regarding this token is the excessive supply that needs to be burned. Overall, the implementation of Shibaverse would relieve investors by limiting the supply.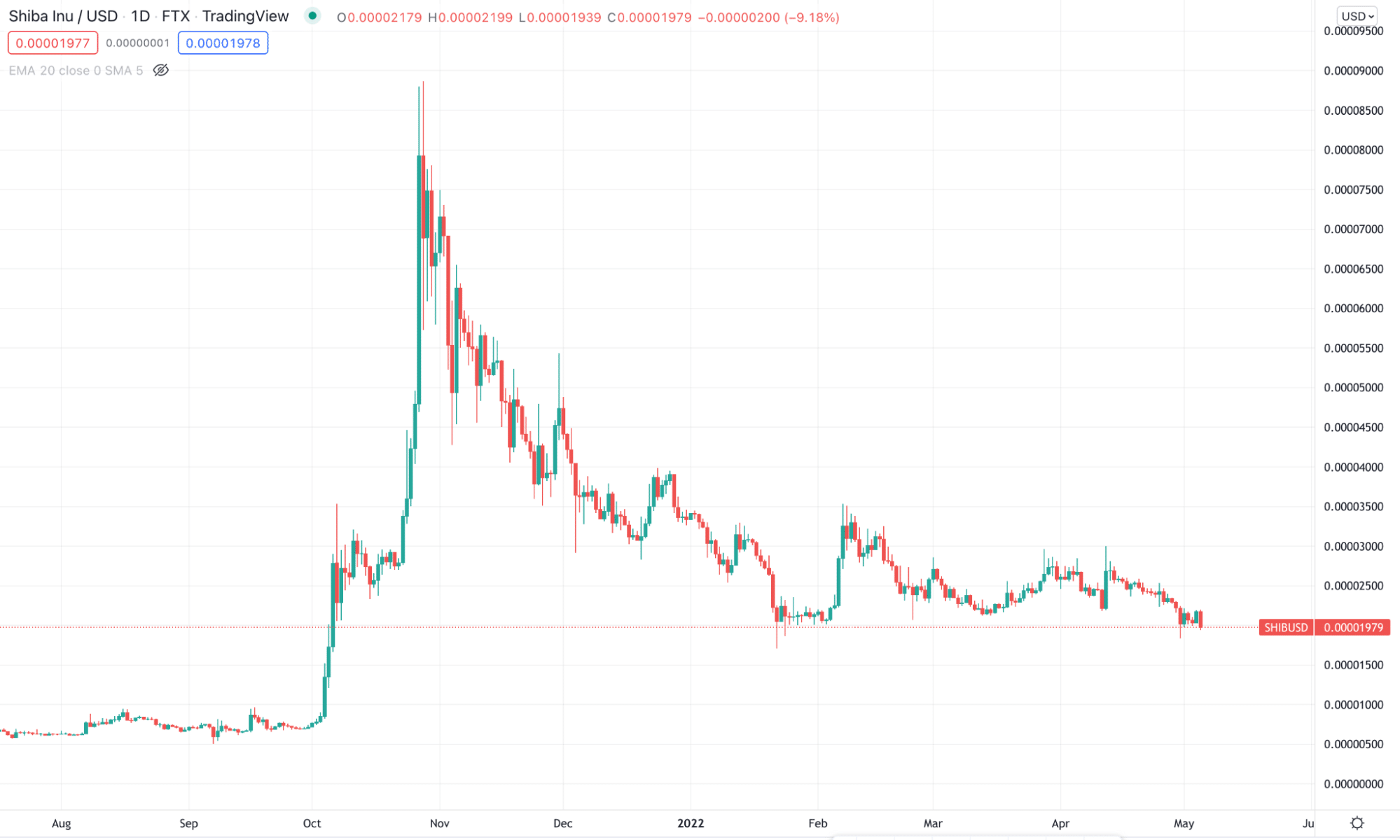 Polygon (MATIC)
Polygon is a well-structured Ethereum scaling platform whose core component is the Polygon SDK, a framework to support building multiple apps. Polygon allows investors to consider Ethereum as a full-fledged multi-chain system like Cosmos and Polkadot.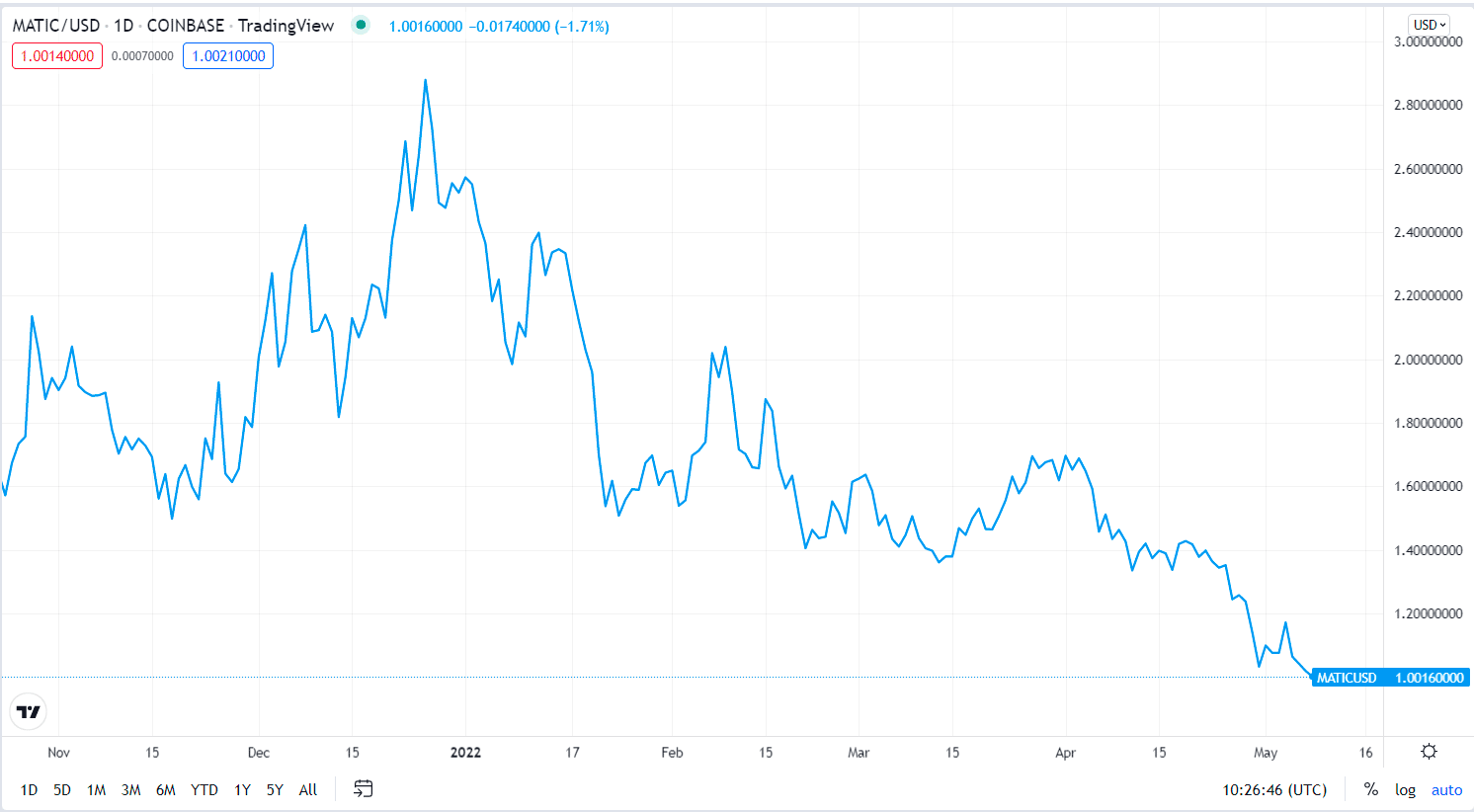 Terra (LUNA)
Terra offers a blockchain protocol using the fiat pegged stablecoin that can power the global stable payment systems. Combining fiat and cryptos allows people to have a faster and more affordable settlement in this network.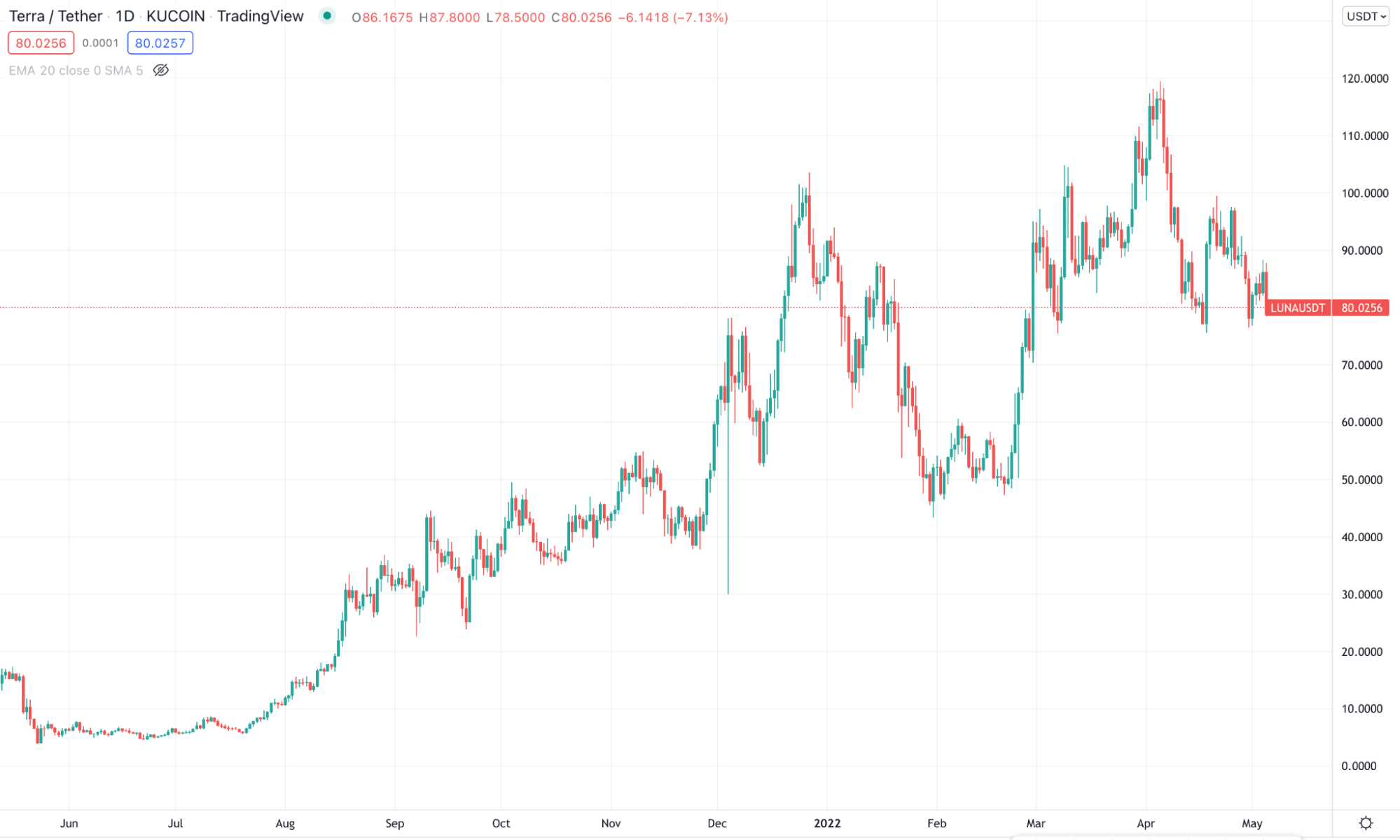 Final thoughts
Cryptocurrency trading offers a huge gain compared to other financial markets where the challenging factor is to select reliable coins. The best ten cryptocurrencies that we have seen in the above section are reliable based on their projects and the people behind them. Therefore, investors can rely on this project based on their preferences. Overall, the ultimate success in financial trading comes from how people utilize the fund by minimizing the risk.