Due to sudden changes in the economy, the number of investors and traders interested in cryptocurrency is rising day by day. Furthermore, crypto is a highly volatile market. Thus, making it natural for everyone who wants to dive into the crypto space for a quick profit.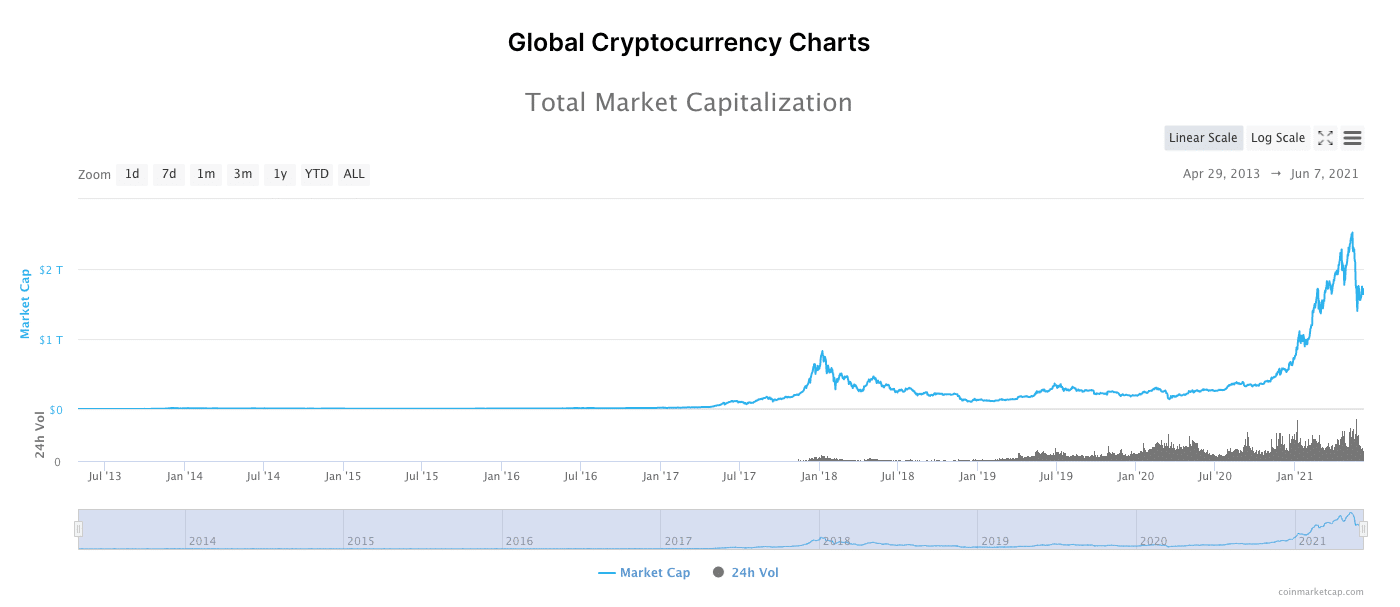 Cryptocurrency is booming, and there are countless ways by which one can trade and take out profit from the market. But as a beginner, before you get into the crypto space, you must have a proper knowledge education to make sure you do not lose your capital.
In this beginner's guide, we will take you through the essential things to take care of before trading in crypto.
Basics of cryptocurrency
Cryptocurrency, commonly known as crypto coins, is the latest evolution of money. It is a digital asset or a medium that we can use to buy goods and services. Many cryptocurrencies are decentralized and are made on blockchain technology.
It is highly impossible to counterfeit or hack into the blockchain networks as it uses encryption techniques. The most important thing that makes crypto unique is its nature of being a decentralized medium. Therefore any particular government does not issue any crypto or does not hold any authority over it, making it immune and safe from any manipulation.
The first cryptocurrency was the Bitcoin sort for BTC that was created in 2007 by Satoshi Nakamoto. Later then, 9890 coins worth $2.2 trillion came into existence, according to the coin market cap.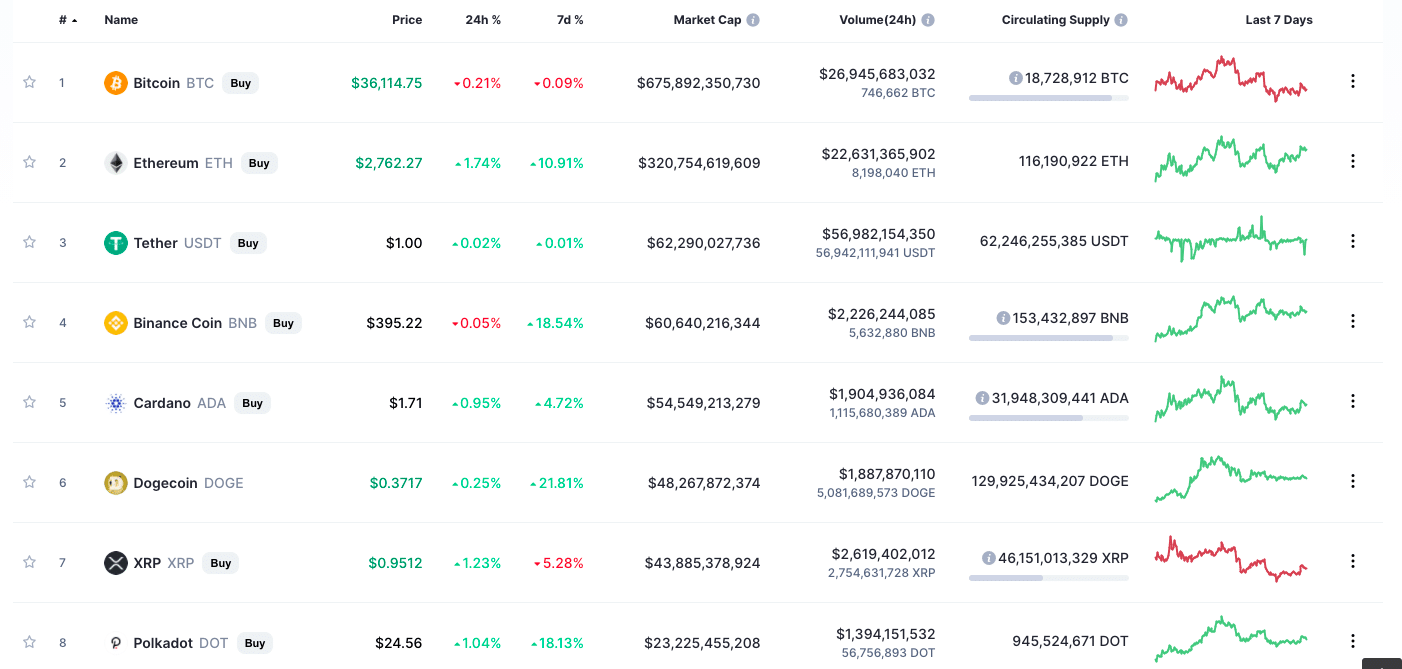 Cryptocurrency trading for beginners
Indeed, Bitcoin and other altcoins have brought massive and incredible financial opportunities. Therefore it makes complete sense to take a piece of the pie from the chance.
Crypto trading is just like trading in any other financial market with a slight change in volatility. But as a beginner, it is essential to understand the underlying mechanics and general rules of profitable trading in crypto.
Start your crypto trading career by following these general steps:
Choose the broker & trading platform
Start by analyzing which crypto asset to trade
Learn basics of chart analysis
Notice the right style
Follow a stick risk management strategy
Find your trading strategy
Stay away from scams
Step 1. Choose the broker & trading platform
When you know how to do it, you must also know where to do it.
Many brokers are very different regarding their features and services. Choosing the right platform to trade is crucial and pretty helpful, so you won't need to change your broker soon again once you find out that essential features aren't supported.
Before deciding which broker to choose, ensure the particular broker provides the services in your country. As cryptocurrency is trending and traders and investors still do not have proper guidance, choosing a wrong or a scam trading platform is standard.
Step 2. Start by analyzing which crypto asset to trade
With so many cryptocurrencies in the market, it sometimes becomes overwhelming to decide which assets to choose for trading.
For choosing your Ideal crypto for trading, you need to do your independent research on various factors like your level of risks, assets volatility, volume, etc.
You can also choose to join a few signal channels and trading communities to help you in figuring out the best trending crypto to trade.
Step 3. Learn basics of chart analysis
Next on the list is chart analysis. Every trader must know how to read the chart and the driving factor behind the price movement. Reading the chart for technical analysis will take time; you can either use any inbuilt indicator, custom made or even naked price action.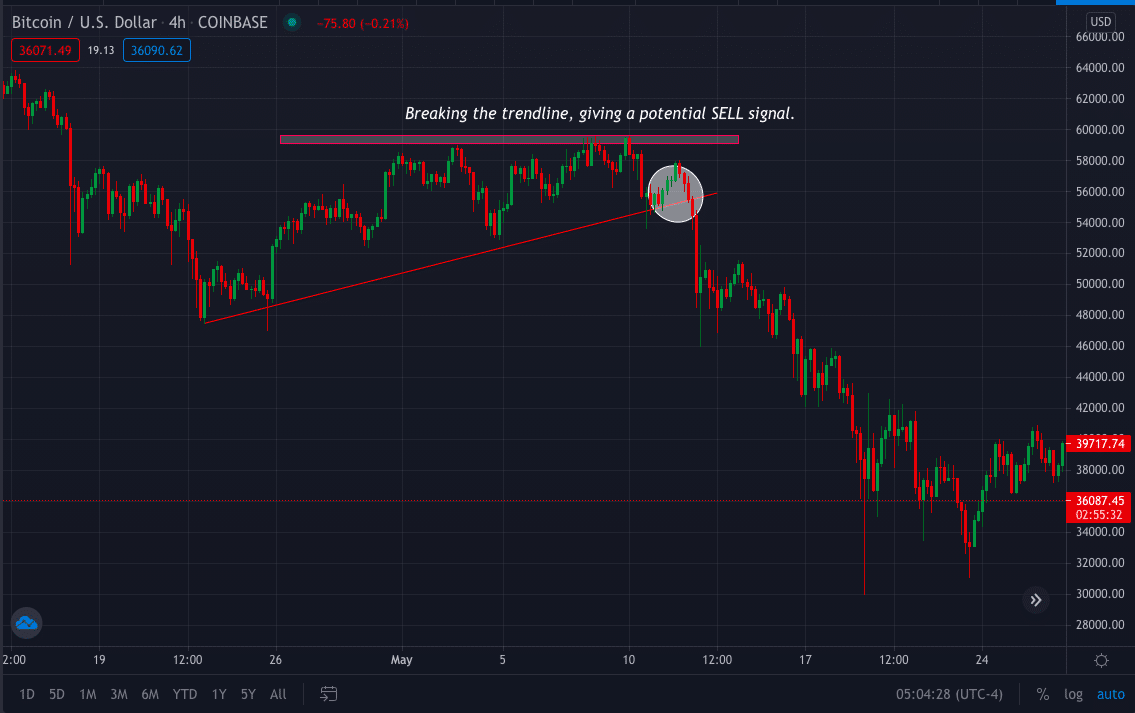 The above BTC/USD chart shows trading using naked price action.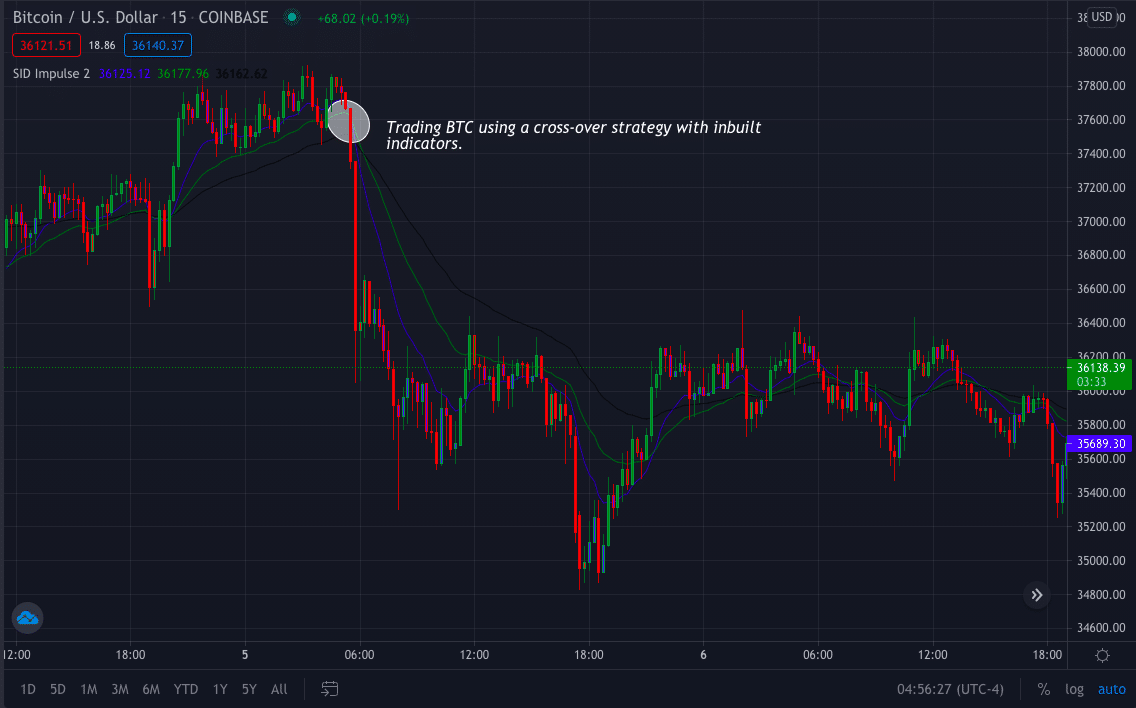 The above BTC/USD chart shows a trade setup using inbuilt indicators.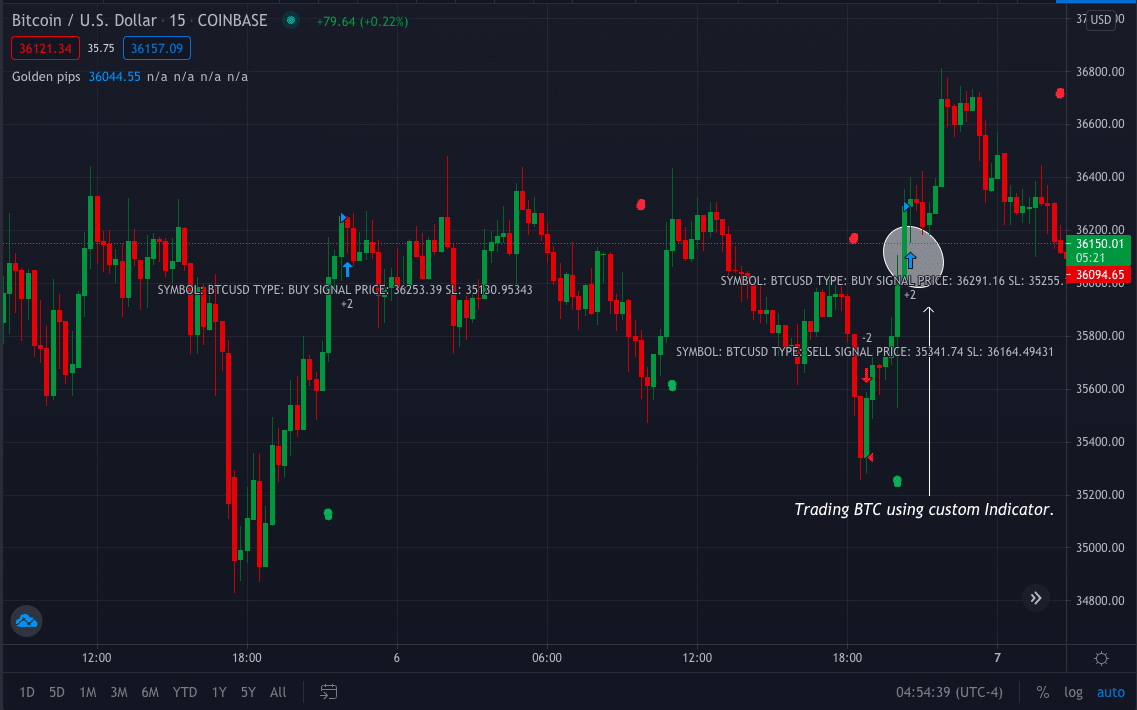 The above BTC/USD chart shows a trade setup using custom indicators.
Traders must do these analyses to ensure they know what they are doing and not simply buying or selling the assets without any proper evidence.
Step 4. Notice the right style
You can choose your trading style from scalping, day-trading, swing trading, trend trading. Besides, the trader can also choose passive investment strategies that enable a more hands-off approach, where portfolio management requires less time and attention. You can either buy and hold or invest by buying ETFs.
Step 5. Follow a stick risk management strategy
Trading is not about how much you make from the market. Instead, it is how you can minimize your losses and sustain for a long time, making consistent income.
As the crypto market is highly volatile and can fluctuate a lot in just a short period therefore as a trader, you must know how to protect your capital from significant losses and grow your account steadily. Consequently, it's always advisable not to chase the market and only take your trading decisions with proper analysis.
The best risk management strategy is to make sure you have your stop-loss orders at the place every time you take the trade. Trading without an SL is risky and can lead to losing all your capital at once.
Step 6. Find your trading strategy
A trading strategy is a plan that will help you as a beginner and then as an even experienced trader later. A trading strategy is a set of protocol or predefined rules used to make trading decisions to buy or sell. Then, the trader follows and backtests the strategy in various market conditions to make sure it's working.
You must have heard the phrase: "the trend is your friend," this phrase has a fundamental importance in any trading field, either stocks, forex, or crypto.
Once you know which trading style is suitable for you, you can start making your trading strategy. Primarily you can do it by figuring out the market's overall direction and then analyzing to predict the potential buy or sell signal.
Step 7. Stay away from scams
It's true that crypto has brought huge earning potential in the financial industry but has also attracted scammers to make millions from unknowledgeable traders and investors.
There are many crypto exchanges, trading communities that look legit from outside but are fake and made to scam traders and investors at large. Therefore it's always important to stick to reputed and authentic trading platforms.
Conclusion
Cryptocurrency is incredibly speculative and volatile to trade or invest. Investing or trading in a financial market is always risky. Therefore, you must know the market before getting involved. Formulating a crypto trading strategy that suits your personality style and financial goals is not an easy task. To get that one strategy that works for you is very important and crucial to have.